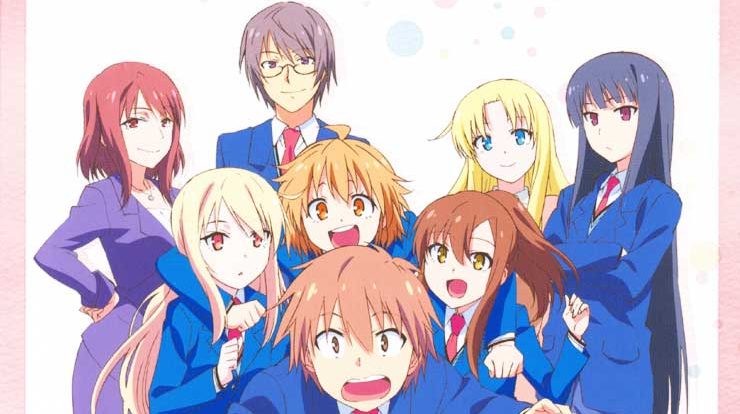 Top 10 Romance Comedy Anime – Hey guys!. In this post, I'll be discussing a list of Top 10 Romance Comedy Anime. So let us count down the list from good to best.
10. Lovely Complex [TV]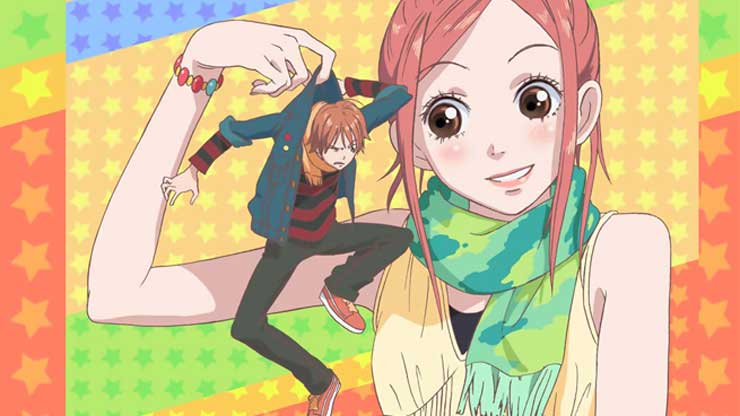 Love is unusual for Koizumi Risa and Oatani Atsushi, who are both striving to find their ideal partner in high school – 172cm tall Koizumi is much taller than the average girl and Ootani is much shorter than the average guy at 156cm. To add to their plights, their crushes in love with each other, leaving Koizumi and Ootani comically flustered and heartbroken. The story follows Koizumi and Ootani as their encourage each other in finding love and become close friends. Apart from their ridiculous antics, they soon find out an unexpected similarity in their music and fashion tastes. Maybe they possess a chemistry yet unknown, But could love ever bloom between the mismatched pair ?
9. Skip Beat! [TV]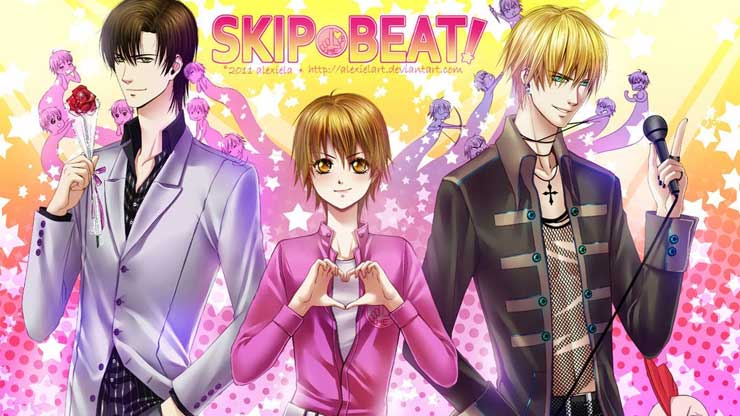 Kyoko followed her true love and childhood friend Sho To Tokyo she could help him reach his dream of becoming an idol. She cleans, cooks, works three jobs and does nothing for herself because she loves him so much, but gets nothing in return. But then one day she goes unannounced to his agency with a delivery and overhears him taking about her; He reveals to his manager that he only took her with him as a maid and that he doesn't care for her at all. Upon hearing this, Kyoko doesn't just sit around and cry. She cuts and dyes her hair, changes her clothes and attitude and thus begins her journey to join showbiz and have her revenge against Sho.
8. Sakurasou No Pet Na Kanojo [TV]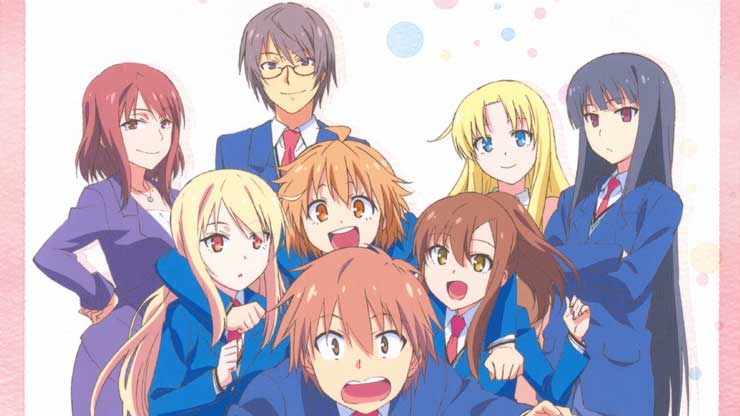 Sorata is kicked out of his high-school dorms for keeping a cat and moves into a small dorm called sakuraso. It turns out that all the residents, In addition to being uncontrollable and weird, are outstanding in some way: a well-known animator, a scriptwriter, a programmer. A beautiful girl called Mashiro moves in who is an internationally known painter but is so devoted to art that she can't even dress herself and Sorata is given the job of looking after her. Through her and the other residents, He learns who he is and what he wants to do.
7. Kimi to Boku [TV]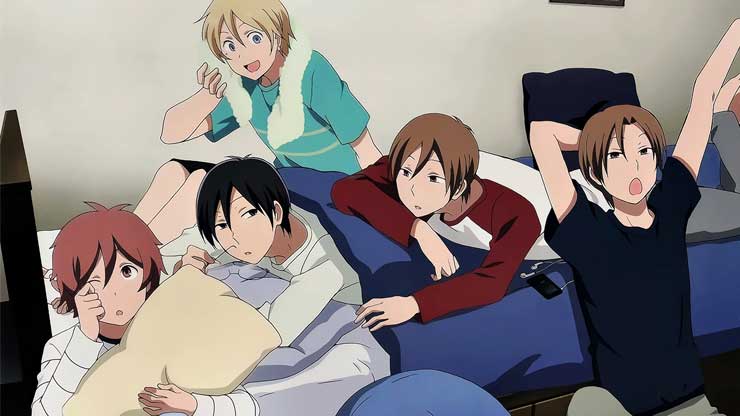 Four high school boys, who have known each other since childhood hang out together in school every day. There's the handsome twins Yuuki and Yuuta Asaba, The Gentle Shun Matsuoka and the calm class head Kaname Tsukahara. Although they have become used to a lack of excitement in their lives, The addition of a new transfer student, Chizuru Tachibana, who is half german and half japanese, may add a little more adventure to their routine. With his energetic personality and stories from a distant country, Chizuru may be able to light up the dull atmosphere of the group.
6. Bakuman [TV]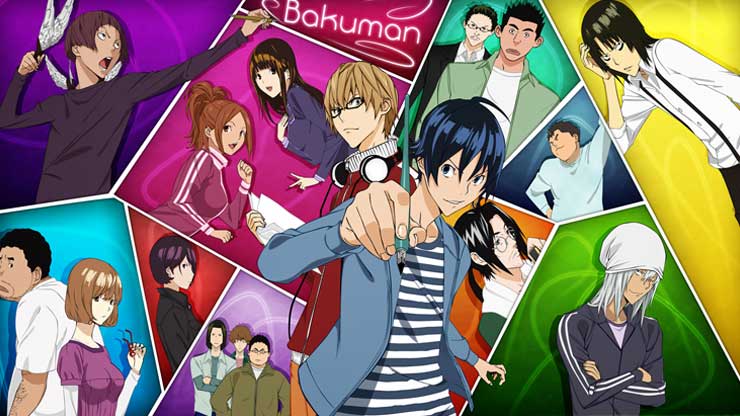 As a child, Moritaka Mashiro dream of becoming a mangaka, just like his uncle, Tarou Kawaguchi, creator of a popular gag manga. But when tragedy strikes, He gives up on his dream and spends his middle school days studying, aiming to become a salaryman instead. One day, his classmate Akito Takagi, the school's top student and aspiring writer, notices the detailed drawings in Moritaka's notebook. Akito approaches Moritaka, proposing that they become mangaka together. After much convincing, Moritaka realizes that if he is able to create a popular manga series, He may be able to get the girl he has crush on, Mihi Azuki, to take part in the anime adaption as a voice actor. Thus the pair begins creating manga under the pen name Mato Ashirogi.
5. Toradora [TV]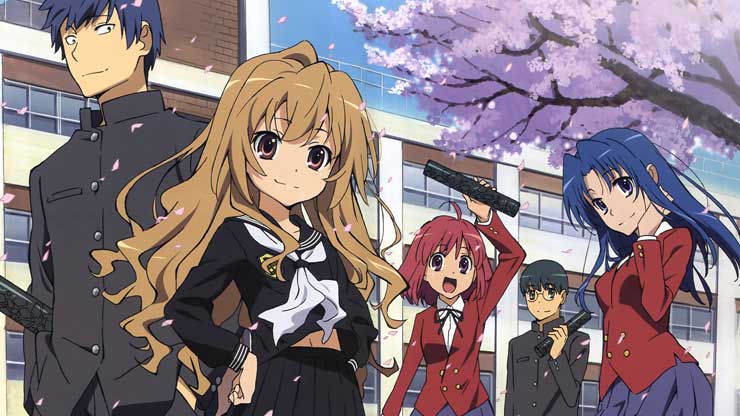 Despite Ryuji Takasu's gentle personality, his eyes make him look like an intimidating delinquent. Class rearrangements on his second high school year put him together with his best friend, Yusaku Kitamura and his hidden crush, Minori Kushieds's best friend, Taiga Aisaka.  Her delicate appearance contrasts with her brutal personality. Secretly in love with Kitamura, Taiga agrees to help Ryuji with his love interest as long as he helps her get closer to hers.
4. Maison Ikkoku [TV]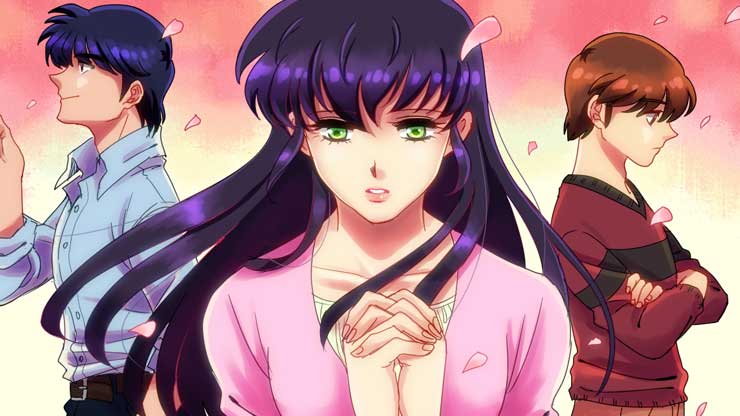 Godai is a ronin (Someone who has failed university entrance exams) living in a run down apartment house called Maison Ikkoku. Among the other residents are the Nosy Ichinose, The Sexy Akemi Roppongi and The Mysterious Yotsuya. The others are given to having wild parties which makes it difficult for Godai to study. Into this mayhem comes the recently widowed Kyoko as the new live-in manager. Godai falls for her, but doesn't have the nerve to tell her. As the time passes, their relationship slowly develops amid life at Maison Ikkoi, despite all sorts of romantic hurdles.
3. Kimi Ni Todoke [TV]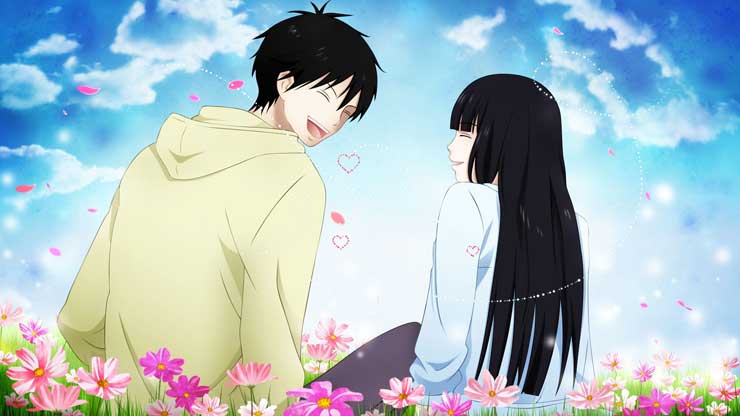 Kuronuma Sawako is completely misunderstood by her classmates. Her timid and sweet demeanor is often mistaken for malicious behavior. This is due to her resemblance to the ghost girl form "The Ring", which has led her peers to give her the nickname Sadako. Longing to make friends and live a normal life, she is naturally drawn to Kazehaya Shouta, the most popular guy in class, whose "100% Refreshing" personality earns him great admiration from Sawako. So when Kazehaya starts taking to her, maybe there is hope for the friendships Sawako has always longed for. Maybe… there even a little hope for some romance in her future.
2. Nodame Cantabile [TV]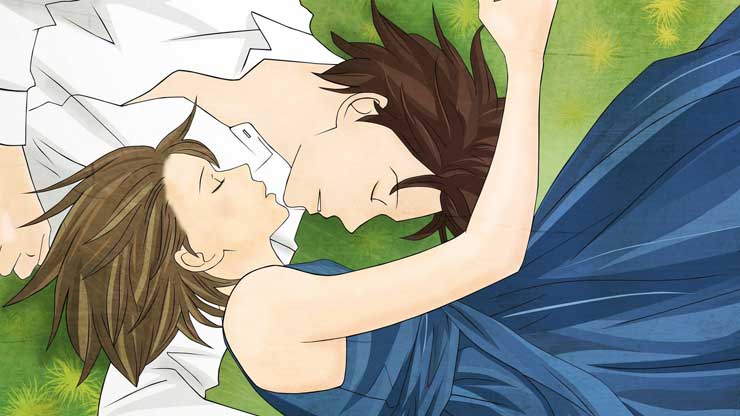 At a top music academy in japan, Shinichi Chiaki's arrogance is matched only by his top-notch piano playing. But when Chiaki and the teacher get into a fight, He's demoted to the reject class. Chiaki is left to pursue his dream of being a conductor while surrounded by a bunch of loser musicians and one annoying girl, Noda, who has proclaimed herself Chiaki's girlfriend. It doesn't help that Noda, who insist on being called Nodame, lives right next door to him.
1. Hachimitsu To Clover [TV]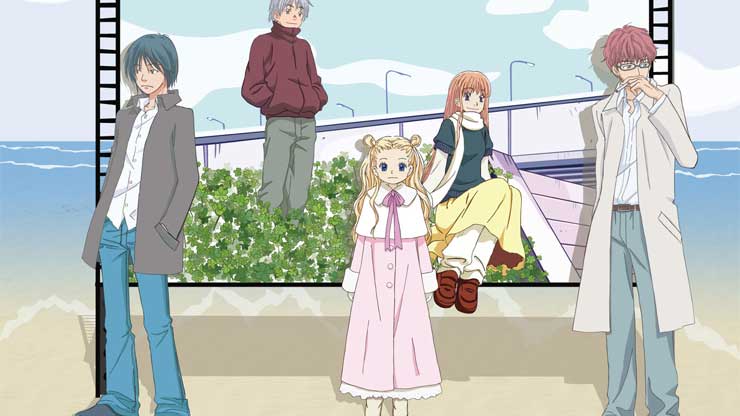 Yuuta, Takumi and Shinobu share a six-tatami room apartment with no bath. The rent is low and it's perfect for poor college students such as themselves. Shinobu is a mysterious, quirky person, who does things on a whim. Takumi is passionate both in work and love, and Yuuya is a simple person with simple dreams and desires. That is, until he meets Hagumi, a petite girl with enormous amount of talent. Hagumi is fondly called Hagu ro Shuuji, who serves as Hagu's guardian. Hagu meets Ayumi, Nicknamed Ayu and they become close friends almost instantly. Meanwhile, Ayu falls for one of the boys…. The joys of falling in love, discovering one's self and finding the courage to move on – These are some of the things that the characters in this story experience.
That is it from today's post on Top 10 Romance Comedy Anime. If you do not agree with the points in the post and have some of your own opinions, share them with us in the comments section down below. Keep visiting Animesoulking for more information about Anime and Manga.
Also, Read:
Chandan is the writer of "Top 10 Romance Comedy Anime". Also, Connect with me on youtube.