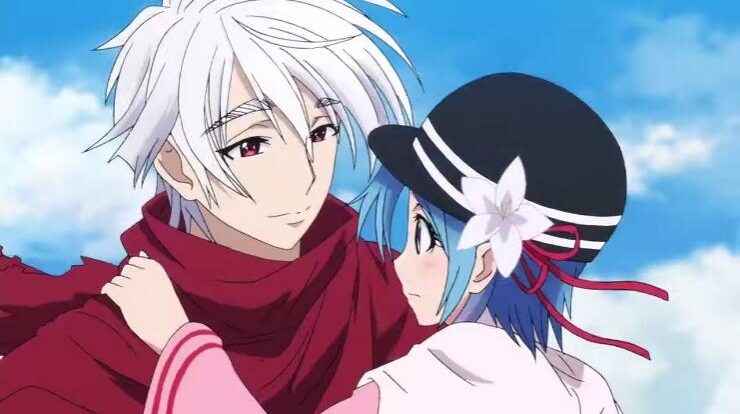 Top 10 Best Underrated Anime 2020 – Hey guys!. In this post, I'll be discussing a list of Top 10 Best Underrated Anime 2020. The list of Underrated anime that I made does not mean that they have the small rating or low broadcast in the market, the underrated here means the animes that are rarely discussed and reviewed by anime groups or communities, infact they are basically good to watch. Today, I'll give you the list of The 10 Best Underrated Anime 2020 that deserve to watch. Well, without further a doe, lets get started.
10. Noblesse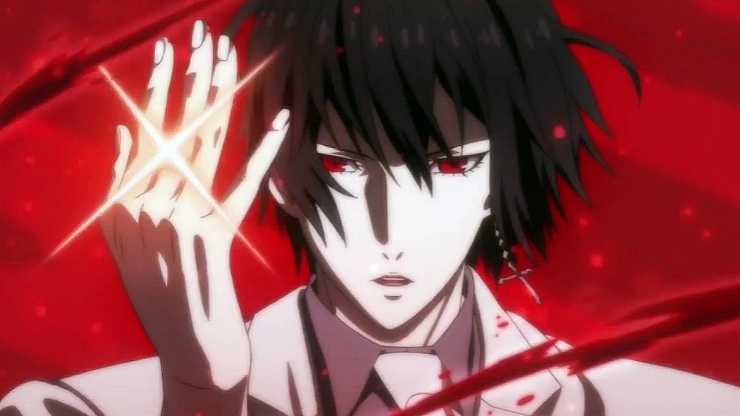 This anime produced by a webtoon with the action and supernatural genre which is very interesting. Starting from an organization called Union. This organization has advanced knowledge and technology, so they are able to create a superhuman with powers far from other normal humans. There's Cadis Etrama Di Raizel, a vampire who has been asleep for more than 500 years and finally waking up again. To understand the modern world, Cadis is helped by her loyal servant named Frankenstein. Rai, the pseudonym of Cadis, with his new name, he entered as a high school student. Based on the story, vampires also known as Nobles is a race that lives eternally and is considered to be the rulers and the gods. Among the Nobles there is also a Noblesse, a Nobles who is the strongest and shrouded in mystery.
9. Iwa Kakeru !: Sport Climbing Girls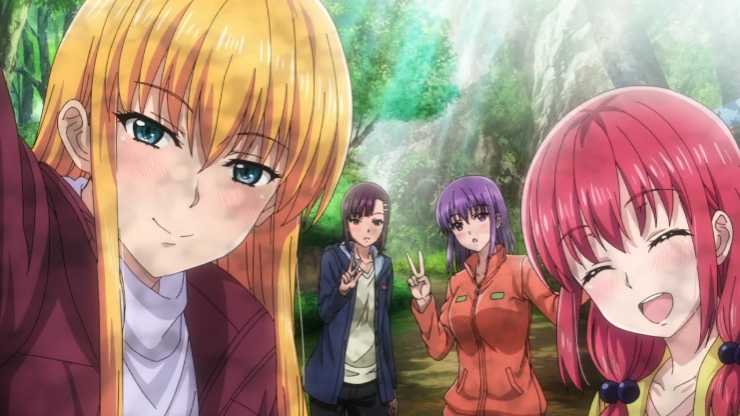 An anime with the theme of rock climbing for high school girls. Tells the story of a high school student at Hanamiya Girl High School, Konomi Kasahara, a Hikkikomori student who really likes various puzzle games. On his way to find a club at his school, he meets Jun Uehara who is a member of the school's rock climbing club. Because Kasahara was curious and started trying to climb the rock climbing wall, she finally decided to join a rock climbing club. Together with his new friends Sayo, Jun and Nonoka, they started training to become professional rock climbing athletes. And throughout this anime you will see the beautiful and sexy high school girls. So don't miss out this anime.
8. Maoujou de Oyasumi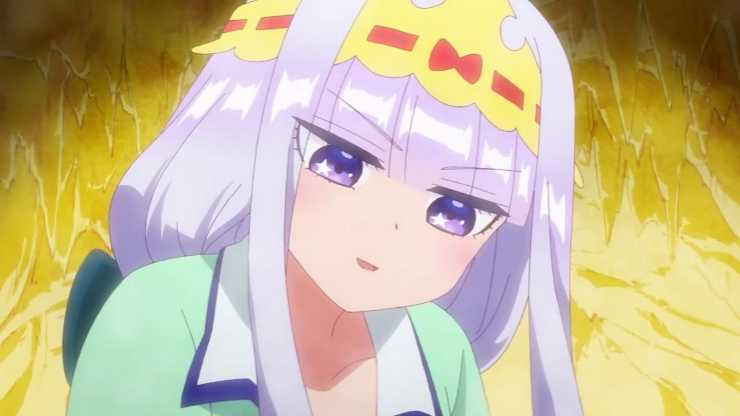 Sleeping beauty, yes, this anime is similar to a sleeping princess fairy tale which implicitly likes sleeping. It is said that long ago humans and demons lived together, to the point where a demon king named Tasogare kidnapped the human kingdom's daughter named Princess Syalis. Instead of thinking of a way to escape, Syalis was dizzy thinking about how she could sleep safe and soundly in the Demon King's castle, she did everything she could, from stealing treasures to violence against Demon King's servants. Apart from that, the human kingdom was in panic because Syalis had been kidnapped, in this case, the kingdom handed over the case to the heroes, whose struggles seem to be useless if we saw the behavior of Syalis in the demon king castle. The comedy seved in this anime are so natural, very interesting.
7. Plunderer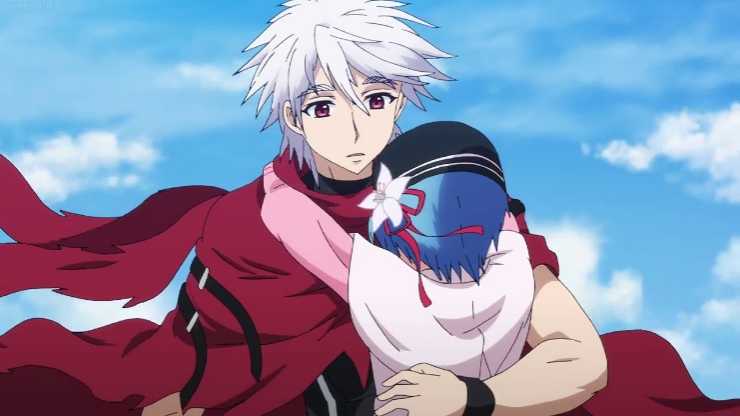 The anime that airs in winter 2020 and it should not be missed. At the beginning we were shown a scene where a woman was pulled by a hand into a black hole. The anime set in a world called Alcia which is ruled by calculations and numbers. If the numbers on your body get higher then you will be stronger, but if the count reaches the point 0 then you will be pulled and brought to the underworld called Abyss. This figure represents anything from various aspects of life, from social status and work. The story begins with Hina, a woman who has always walked all her life. Starting from a promise to her mother to search for the legendary Aces, oh yes, actually, Hina's mother is a woman who was pulled to the Abyss in the opening scene. Long story short, Hina met Licht Bach and Nana. This is where the story of the meeting between Hina and Licht begins as if it was destined, there are quite a lot of unexpected plot twists, which makes this anime interesting, so make sure to watch it.
6. Tsugu Tsugumomo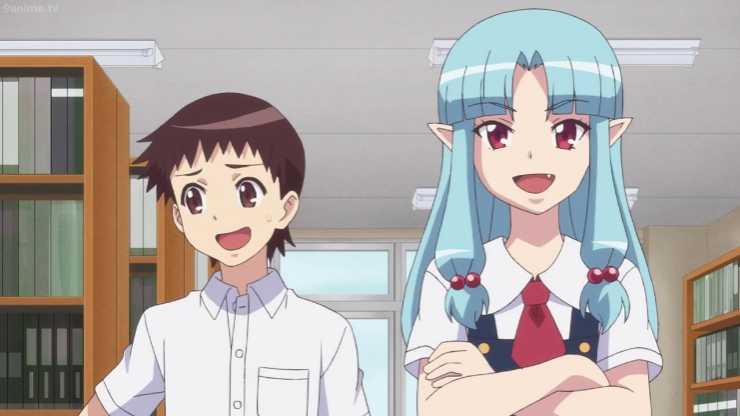 This series tells about the myths and culture of Japanese ghosts, namely tsukumogami, what is tsukumogami? It can be defined as the belief of Japanese citizens about the existence of a spirit that resides in every object used by humans. It can be in plates, glasses, cloth and so on. The story centers on Kazuya Kagami who always carries the obi (belt to tie the kimono) left by his mother. Long story short, for some reason Kazuya was attacked by a demon while at school, and unexpectedly, his mother's legacy came out and saved Kazuya. Unexpectedly, the obi turned into a beautiful girl spirit which shocked Kazuya. From here, the meeting of Kazuya and Kiriha, the girl's spirit from Obi, begins.
5. Peter Grill to Kenja no Jikan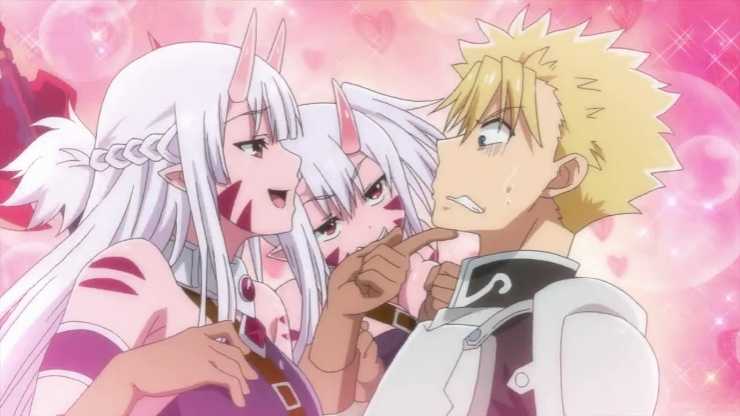 It is belongs to an ecchi genre. Why did I include this anime on this list? I shall say that this anime is quite entertaining for me, especially the scene where the main character feels so upset after committing a major sin, and all of that is very likely related to this modern life, which is interesting. The story centers on a knight named Peter Grill, a royal knight who one day faced a situation that always makes his heart uncertain. In addition to maintaining engagement with the king's daughter, Peter was also faced with the women who always wanted his thing. Then what fate will Peter face? Which turns out, he often plays behind the princess, even though it raises the theme of affair but this is interesting, unique and full of laughter.
4. Kakushigoto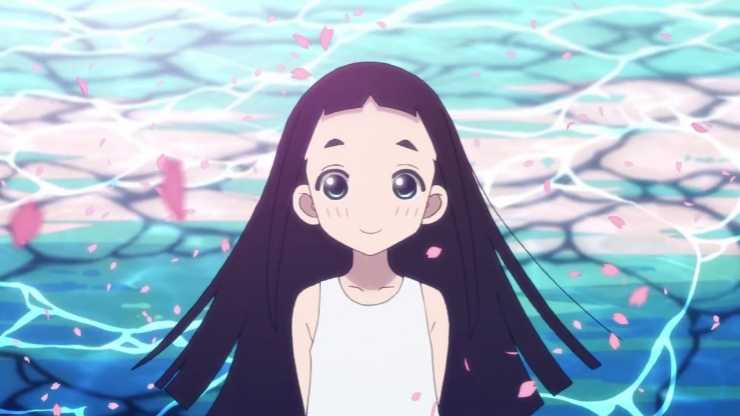 One of the Slice of Life genre anime which shouldn't be missed. Based on the myanimelist site, this anime has a high enough rating, which is up to 8.00. The story centers on Kakushi Gotou, a quite popular manga artist, where almost all of his works are known for 18+ content where there is a lot of erotic stuff in the manga. One day Hime Gotou was born, Kakushi's only loli daughter, when Hime was born Kakushi vowed to hide his job from Hime, because Kakushi believed that if Hime found out about his job he would be embarrassed and disappointed. From that belief, Kakushi tried to cover up his work by doing unexpected and sometimes ridiculous things. Even so as a single father struggles, Kakushi tries to do his best for Hime. Many hidden messages that can be taken from this anime.
3. Jibaku Shounen Hanako-kun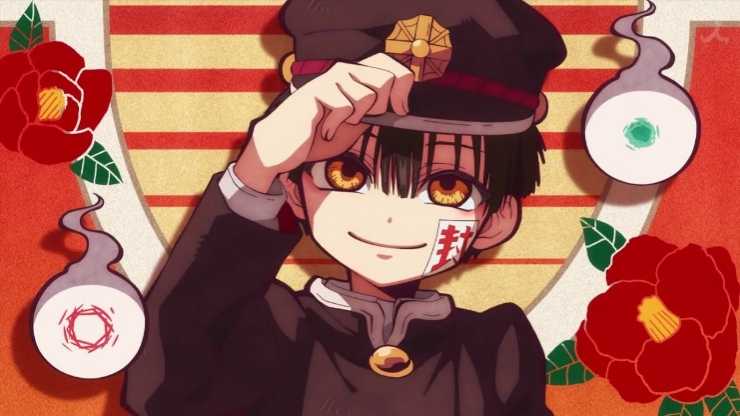 Again, coming from the myths and mysteries that occur around us. Located in the third room of the girls' toilet on the third floor of the old building, rumor spreads that there's one ghost named Hanako-San, the rumors circulate that he can grant all wishes whoever calls him. The story starts with a girl named Nene Yashiro who tries to call Hanako-San, surprisingly, Hanako-San comes out and he is a ghost in the form of a boy. Si Nene wants to beg and find out her love, but the ghost asks for an equal reward if her wish is granted. How is the story of Hanako-San and Nene going? Well, just watch it if you're curious. And one more thing, even though this anime has a horror and mystery theme, you don't need to be afraid because this anime tells a light comedy and is quite entertaining. There are also many messages taken from this anime starting from cause and effect karma.
2. Id: Invaded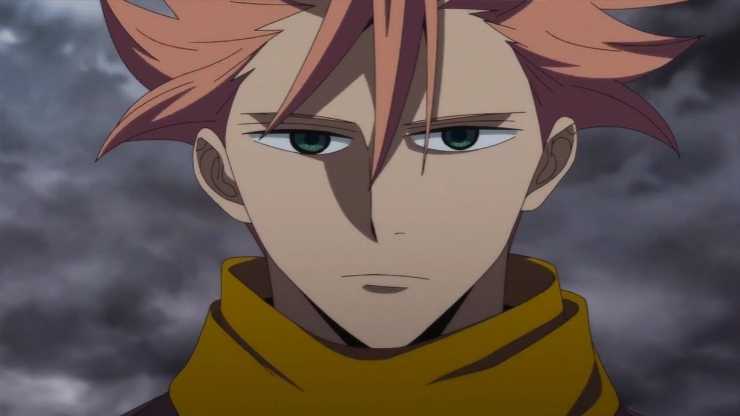 One of the best mystery anime in 2020. It tells a story of a person who wakes up from sleep and finds himself torn from head to toe, and even all the buildings around him are destroyed. The story goes on, a detective named Akihito Narihisago is assigned to investigate a mysterious serial murder case. With the use of a system called the Mizuhanome, where the person is able to enter into the subconscious. One of their tasks is to enter into the subconscious mind of the victim and analyze the possible small pieces of memory from the murder victim and reveal the real culprit. However, not all detectives or people can get into this Mizuhanomme system. Well, the graphics presented are quite interesting, and in terms of the story, it is quite intense.
1. Adachi to Shimamura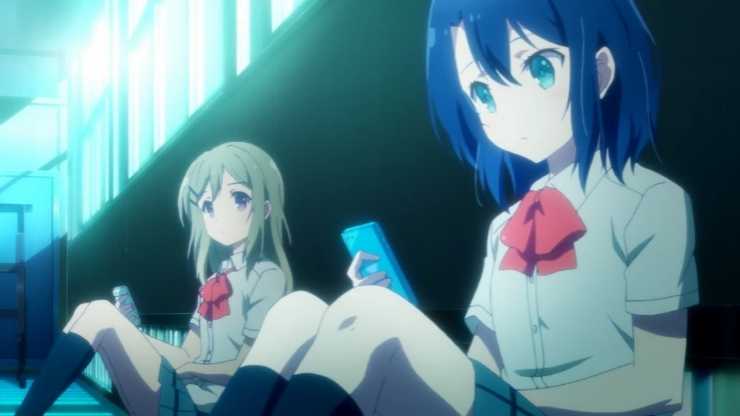 This anime belongs to school and shoujo ai genre. What is the shoujo ai genre? It is a light version of the legendary Yuri genre, although sometimes in Shoujo Ai, love is shown between 2 girls but still in the normal way, more likely a friendship, in contrast to the Yuri genre where the girls are literally love each other and sometimes do something like normal lovers do. This Adachi anime tells the same story about the lives of 2 teenage girls who are close to each other and make friends. It all started when the two of them met at a place as they skipped school. Oh ya, for the main characters of this anime there were Adachi and Shimamura who were a little naughty student. Time passes they get closer and there is mutual love even though they sometimes have the opposite act and taste. The story that is told in this anime is quite simple because it only focuses on 2 teenage girls who love each other with the small conflicts that spice up their journey together.
That is it from today's post on Top 10 Best Underrated Anime 2020. If you do not agree with the points in the post and have some of your own opinions, share them with us in the comments section down below. Keep visiting Animesoulking for more information about Anime and Manga.
Also, Read:
Chandan is the writer of "Top 10 Best Underrated Anime 2020". Also, Connect with me on youtube and Facebook.