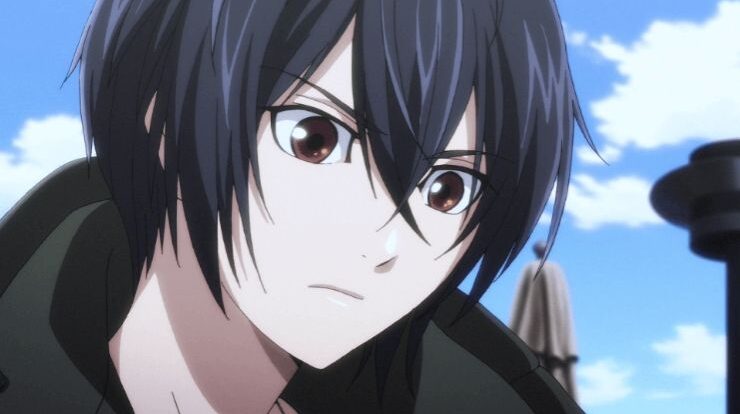 Top 10 Best Netflix Anime Series List – Hey guys!. In this post, I'll be discussing a list of Top 10 Best Netflix Anime Series List. Besides being able to see from illegal sites and watch from the cinema, nowadays, anime streaming services can also be enjoyed legally and officially, of course all of that requires a subscription. Netflix, is one of the best streaming service providers with various types of films available. Whether it's western series, Korean dramas, and even a fairly complete collection of Japanese anime, Netflix allows you to watch anime in HD quality from a variety of anime genres, such as action, romance, gore, etc. Today I'll give you the list of the best anime on Netflix. So, let's get started.
10. Baki (2018)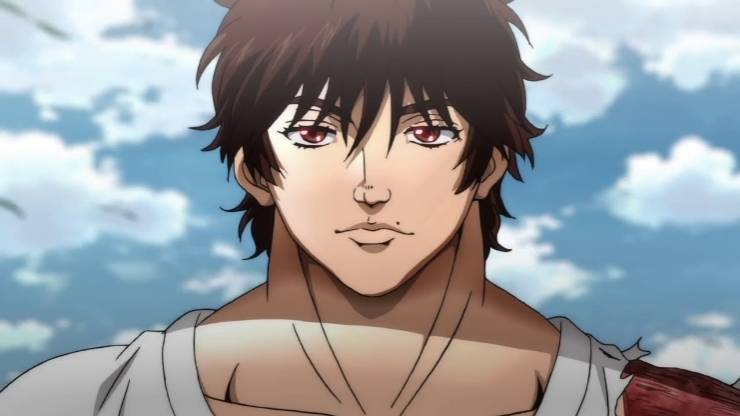 One of anime that presents action-packed scenes with vicious and bloody battles in it. You can say that this anime is a gore anime because the battles presented are so sadistic and brutal. Baki is a comic adaptation by Keisuke Itagaki and released on Neflix in 2018. For season 2, this anime aired in 2019 also on Netflix. It is the story of a young man named Baki Hanma, who is a teenager from Japan, also a martial artist who continues to train himself to become strong enough to compete with his own father, Yuujiro Hanma who is the holder of the title "the strongest fighter in the world". The story of this anime begins when there are 5 most violent death convicts in the world escaped from the prison and gathered to face Baki. They have the same goal, which is to fight against Baki because they feel boredom as they never lose. Then, they target Baki because they want to feel lose.
9. Sword Gai: The Animation (2018)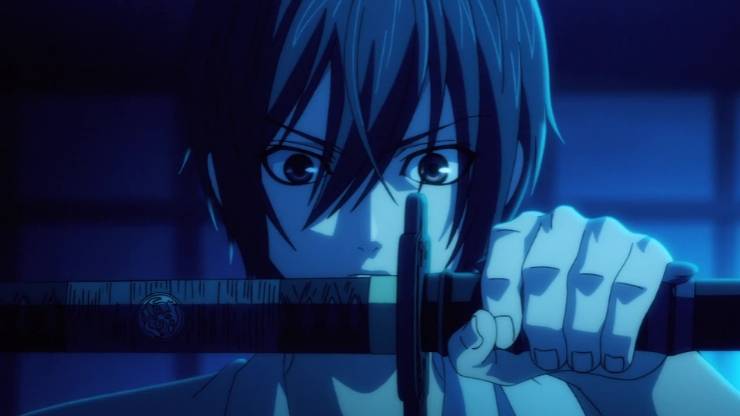 It is a Dark Fantasy anime that has been released on Netflix. This is the story of a cursed sword. The story of this anime revolves around a young man named Gai. At the beginning, Gai was the adopted son of Amon, an expert in making swords. He grew to become Amon's student and learned the art of swordsmithing from him. But while he was helping Amon, an accident happened that made him lost his right hand. To make new hands, Amon ends up using a demon sword named Shiryu. Now that Gai has a cursed sword in his hand, he continues to learn to control the lust that comes from that demonic sword.
8. Anohana: The Flower We Saw That Day (2011)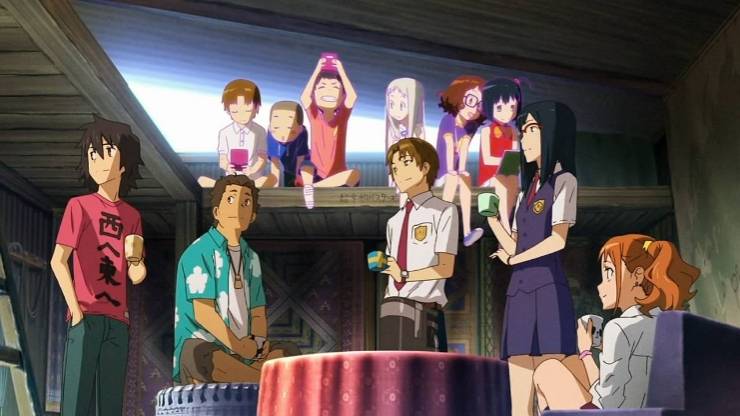 Anohana or Ano Hi Mita Hana no Namae wo Bokutachi wa Mada Shiranai is an anime made by studio A-1 Picture with drama, slice of life and supernatural genres. This is an anime about friendship that begins to change and break because of the loss of one of their best friends. The story is about 6 best friends named Jinta, Yukiatsu, Anaru, Poppo, Tsuruko and also Menma. They are all friends who are always together whenever and wherever they go. But since the death of Menma, they one by one began to drift away and ended up living their respective lives and never met again. Many years have passed, finally Menma return, but in the form of a ghost. This is the story of friendship that will not break even if this world does them part. Besides telling a very close friendship, this anime also teaches us how to lose someone we love that is so touching.
7. Kakegurui (2017)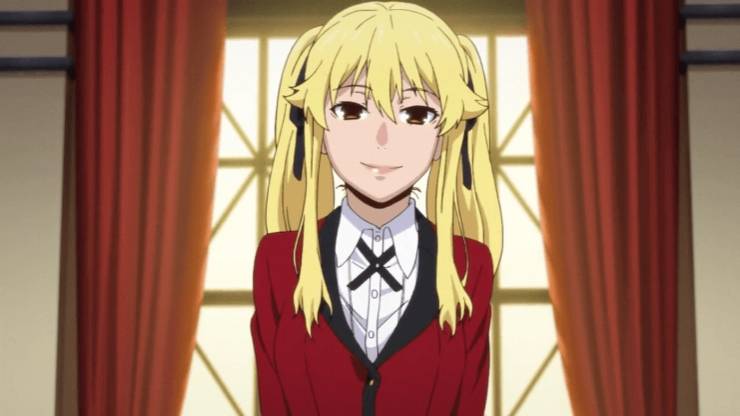 This anime aired on Netflix has a mixed genre of mystery, psychology and also full of drama. The story sets in the Hyakkaou Private Academy, where this school is a school that uses a strange system that is different from other schools. Since long ago this school has had a tradition where gambling is legalized and supervised by the Student Council. The winners of gambling will rule the school and get everything they want. Meanwhile, the losers will be treated like slaves or even like a pet. The Mappa studio worked seriously for this anime. It can be seen that the typical facial expressions of this anime are very well depicted according to the description in the manga. Life is gambling. We will never know the final result of a gambling, whether becoming the winner, the loser or even draw has the same big odds.
6. The Devil is a Part-Timer! (2013)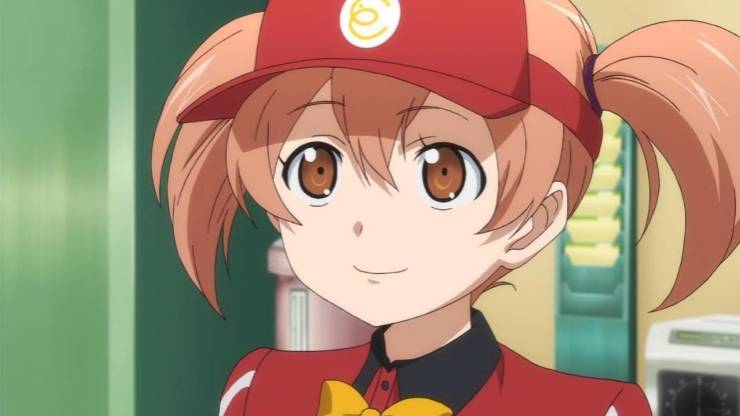 The Devil is a Part-Timer! Or commonly known as Hataraku Maou-sama!. It is a comedy romance genre anime that was released in 2013. The story sets in a continent called Ignora, where there are several large islands divided into several regions called Ente Isla. Together with 4 other generals, Sadao Maou leads and declares war on humans. But because of his defeat, Sadao Maou retreated and fled to the human world. This is a comedy story of a demon king who becomes a part-time worker in a fast food restaurant. Together with Ashiya who is one of his generals, they live in very poor and miserable condition when they live in the human world.
5. Bleach (2004)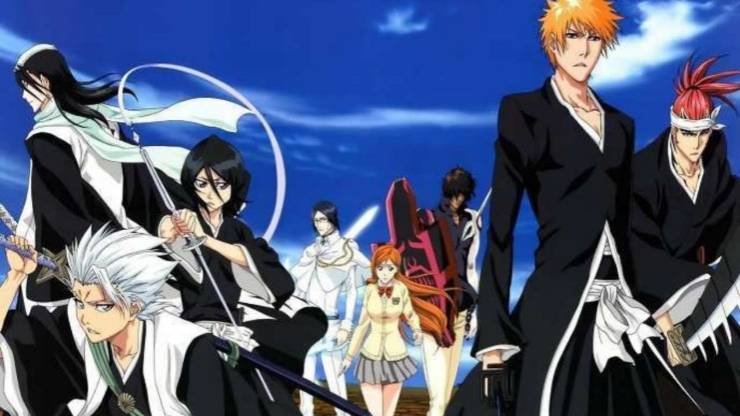 The anime is a manga adaptation by Tite Kubo published in 2001. This is the story of a Shinigami who cleanses the spirits of the dead and takes them to the afterlife. The story of this anime revolves around a young man named Ichigo Kurosaki, a high school student who has the ability to see spirits. One day, he met Rukia Kuchiki who is also a Shinigami. The encounter between he and Rukia changed Ichigo's life. Starting from here, their adventure begins.
4. Death Note (2006)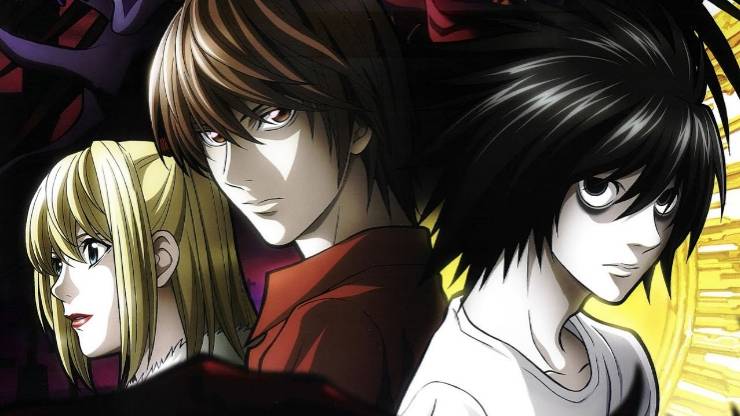 This anime is an adaptation of a Japanese shonen manga series written by Tsugumi Ohbo and illustrated by Takeshi Obata. The story begins with a Shinigami named Ryuk felt bored with his life, so that he wanted to try to dispose of the death diary he has, into the human world. The book possessed by Shinigami has terrifying powers that can kill humans in an instant, only by writing the name of the target. Then, there was a young man named Light Yagami who found the book. Starting from here, the journey of Light Yagami who is full of desire to rule the world begins.
3. Your Lie in April (2014)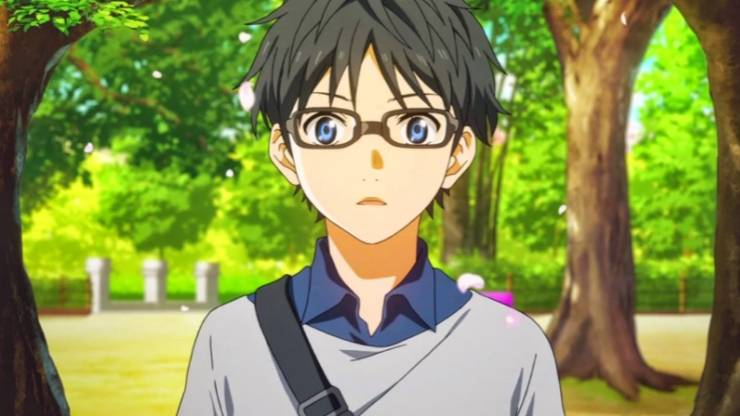 It is an anime with 22 episodes in total that were worked on by studio A-1 Picture. Your Lie in April is a drama and romance genre anime. Apart from presenting a very interesting and dramatic story, this anime also brings classical music elements that are rare in today's anime. The anime tells about a young pianist named Kousei Arima, who won many titles in pianist competitions. But since the death of his mother, he is no longer interested in playing the piano and even seems to stay away from it. But as a teenager, his meeting with a girl named Kaori Miyazono, a violinist, changed his life and he started playing piano again.
2. The Disastrous Life of Saiki K. (2016)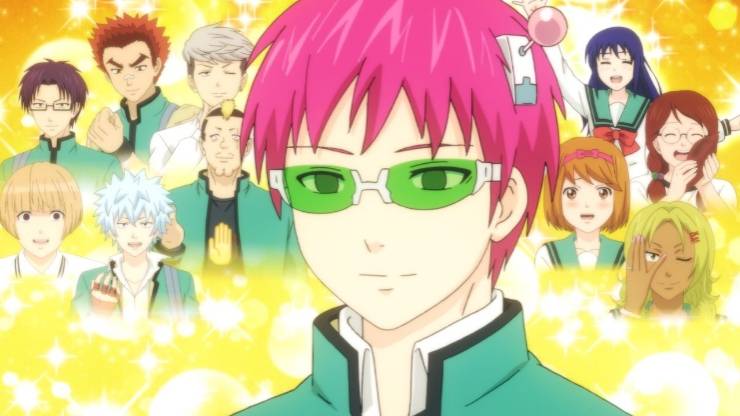 The story of this anime revolves around a young man named Saiki Kusuo, who already has supernatural powers since he was born. Also, he seems to have an easy life since childhood. Well, this anime is a very entertaining comedy, with a story that is sometimes absurd but still entertaining.
1. Demon Slayer: Kimetsu no Yaiba (2019)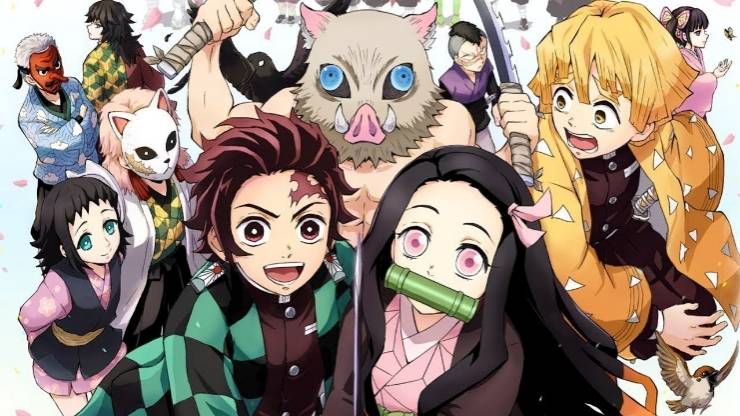 It all started when mankind lived under terrors of the devil who always hid in the dark to devour poor souls. These demons were originally humans who sold their souls in exchange for power, some of them had magic power and had a life regeneration system by eating humans. This is the story of the Demon Slayer, a secret group formed to hunt down and kill demons. This group has fought against demon races for hundreds of centuries. Apart from having the power beyond normal humans, every member of the Demon Slayers has special technique that differ from one another.
That is it from today's post on Top 10 Best Netflix Anime Series List. If you do not agree with the points in the post and have some of your own opinions, share them with us in the comments section down below. Keep visiting Animesoulking for more information about Anime and Manga.
Also, Read:
Chandan is the writer of "Top 10 Best Netflix Anime Series List". Also, Connect with me on youtube and Facebook.