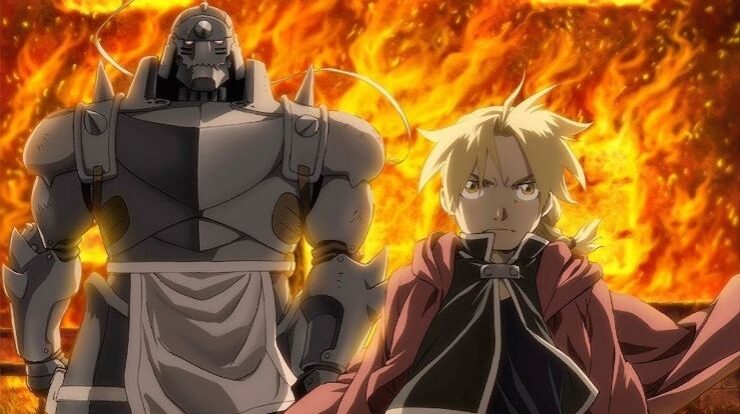 Top 10 Best Anime On Netflix List – Hey guys!. In this post, I'll be discussing a list of Top 10 Best Anime On Netflix List. Besides being able to see from illegal sites and watch from the cinema, nowadays, anime streaming services can also be enjoyed legally and officially, of course all of that requires a subscription. Netflix, is one of the best streaming service providers with various types of films available. Whether it's western series, Korean dramas, and even a fairly complete collection of Japanese anime, Netflix allows you to watch anime in HD quality from a variety of anime genres, such as action, romance, gore, etc. Today I'll give you the list of the best anime on Netflix. So, let's get started.
10. Hunter X Hunter (2011)
One of the Shounen genre anime has very large and unique variety of characters with different background from one another. It is told that this anime uses the Nen system as its main source of strength. Each character is equipped with a very diverse and unique Nen, like the one which can increase strength, create certain objects and so on. For your information, the Hunter x Hunter that aired in 2011, is a remake anime that premiered in 1999. It sets in the world where hunters perform all kinds of tasks such as catching criminals and looking for hidden treasure. It tells the story of a young man named Gon Freecss who is determined to become the best hunter in the hope of meeting his father one day.
9. The Seven Deadly Sins (2014)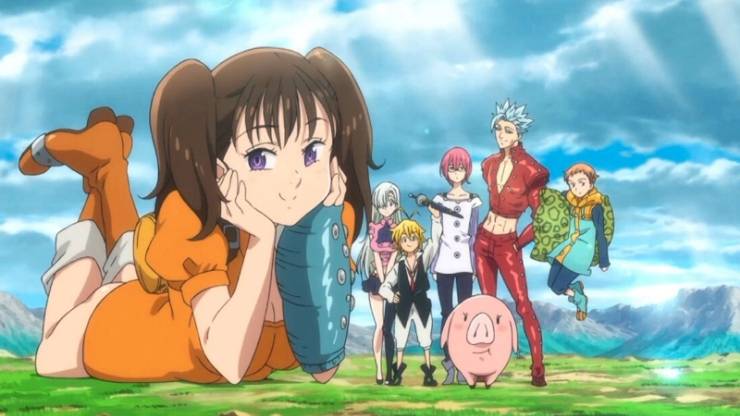 It sets in a kingdom called Liones. There were various tough and strong knights who have responsibility to protect the Liones kingdom. However, of the various knights there, Nanatsu no Taizai is a knight team consisting of 7 knights who are very famous for the strength of each member. But one day, they were slandered so that they ran from the kingdom, moved away and scattered. After years, the name Nanatsu No Taizai has become a legend because of its past story. The story begins when a girl named Elizabeth Liones decided to go on a journey to find the legendary knight Nanatsu No Taizai. This is an anime full of action and epic battles among the characters.
8. Sword Art Online (2012)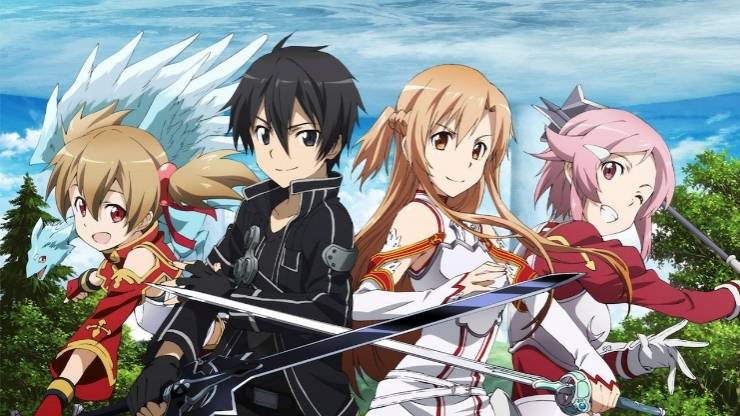 Apart from having a unique story, Sword Art Online, (SAO) with its animation and special effects, makes this anime as one of the best animation quality anime. The elements of romance action in this anime is a great combination. The story begins when Virtual Reality devices were developing very rapidly. Not to be outdone, the game industry plays a role in this. It started when a game called Sword Art Online was launched. With the help of a technology called 'NerveGear', players from Sword Art Online will be able to control their avatars in the game using only their own minds. The story of this anime revolves around Kazuto Kirigaya or usually known as Kirito. He considered lucky among other fans that he got the first shipment of the game. Well, even though it's only a game they don't know what awaits them later.
7. Attack on Titan (2013)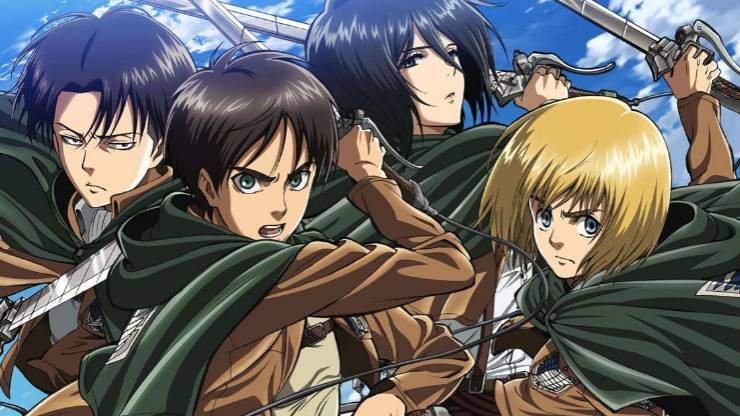 It is one of the anime that has the biggest fan base in the world. Attack on Titan belongs to the theme of Apocalypse, where the existence of mankind is already depleting and heading towards extinction, which is caused by giants called titans. They were big titans who hunted and ate humans. Not only does it present intense action scenes, the anime is also famous for its various plot twists. It tells the story of a young man named Eren Yeager who dedicated his life to eliminating the titans, by joining the Survey Corps, an elite military unit that fights titans either inside or outside the walls. Together with his adoptive sister, Mikasa Ackerman and his little friend, Armin Arlert, they all join forces with other troops to eradicate the increasingly violent titans.
6. Fullmetal Alchemist: Brotherhood (2009)
One of the best anime that has ever been made. If you want to get what you wish, you have to pay a fair amount, that's the right word to describe the anime Fullmetal Alchemist: Brotherhood. It tells about two brothers who travel and struggle in order to restore their missing limbs after carrying out taboo Alchemist activities. In their search, they found a fact that was deeper and darker than they thought. The story begins when Edward and Alphonse Elric trying to transmute humans with the help of forbidden alchemy. But what they got ended in failure even worse. As a result of their human transmutation, Ed lost his hand and Al lost his physical body. Time passed they were on a journey in search of the philosopher's stone which was said that it can make them get their bodies Back.
5. Violet Evergarden (2018)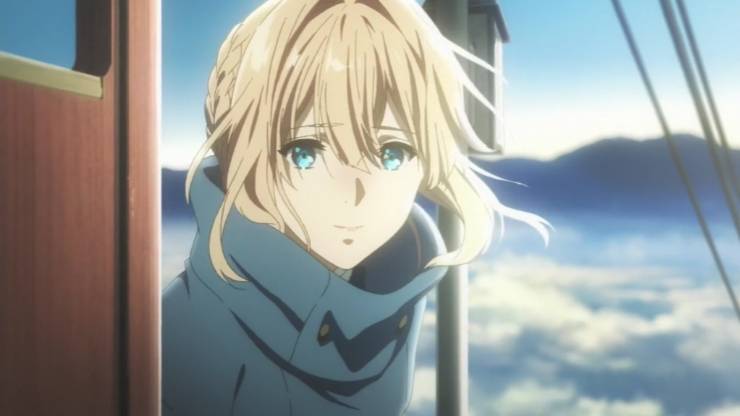 This anime is adopted from a Light Novel with a good story. This is the story of a girl who decides to work for a company in the postal field, as a person in charge of pouring customer feelings into a letter. The premise presented in this anime is very good. Every scene combined with CGI makes this anime feel more comfortable and natural. This anime itself tells the story of a girl named Violet, who grew up and was trained to be able to fight, she was raised just to be a killing machine in war. Finally, after years, the war ended, but in reality she had to lose 2 of her hands and was forced to use mechanical hands made of metal.
4. 7 Seeds (2019)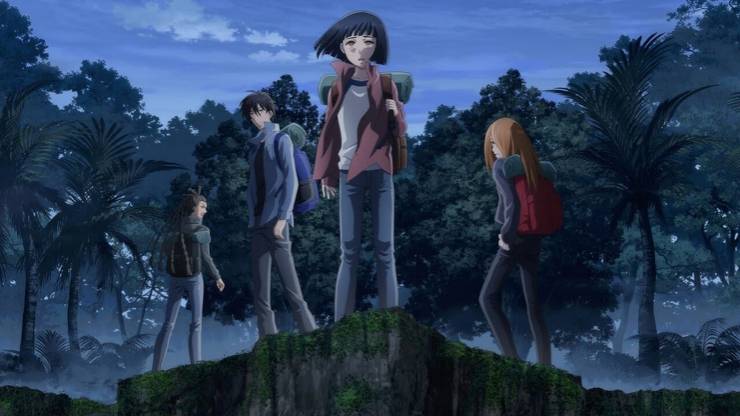 This is an anime aired on Netflix in 2019 with Science Fiction or Sci-Fi theme which is quite interesting. This is a life-threatening story, where the main character is stranded on an unknown island and got a lot of very strange events. The news about a giant meteorite that will hit the earth in the near future make the government takes steps to anticipate the worst that will come. The project of 7 Seeds consists of 7 men and 7 women, who were selected and placed on cryogenic beds in the hope that when humans were destroyed, they could continue and preserve human existence.
3. Carole & Tuesday (2019)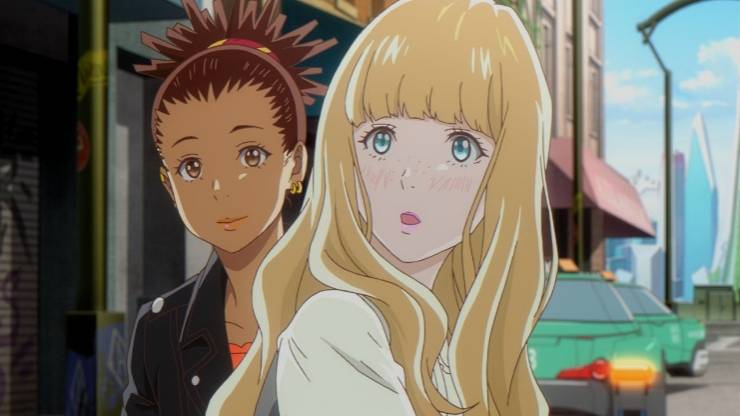 This is a story about human plans to migrate and to live on Mars. It has been around 50 years since the first colonies entered Mars. In their new life on Mars, they live in comfort with full of advances in artificial intelligence technology. Set in a town called Alba, a girl named Carole and Tuesday live in the suburbs trying to pursue their dreams of creating music. From different backgrounds, they met destiny and collaborated as a musician duo. Apart from the distinctive music theme, this anime tells the story of a sweet and dynamic friendship with different backgrounds from one another.
2. Neon Genesis Evangelion (1995)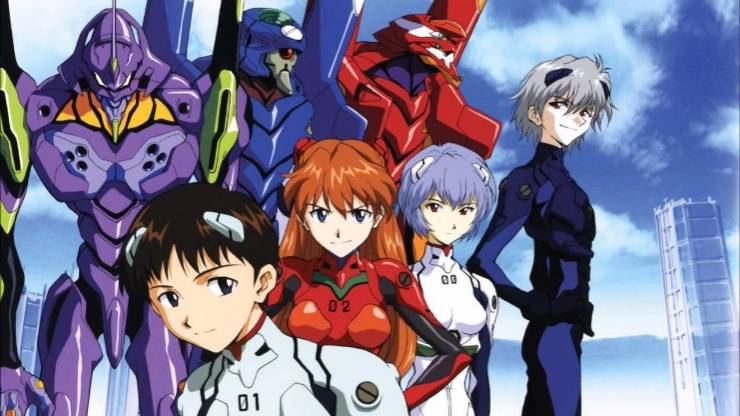 It is an anime that you can watch on Netflix. It is one of the old and epic collections. Not only relying on mecha action as the main dish, this anime also brings to life various storylines that are quite unique and full of mysteries in the past. The story's started in 2015, when the earth is on the brink of collapse. The hope that humans had is in the hands of Nerv, a special body under the auspices of the United Nations. And there is also the mecha Evangelion, a giant machine capable of defeating angels and people who bring the destruction of the earth.
1. Spirited Away (2001)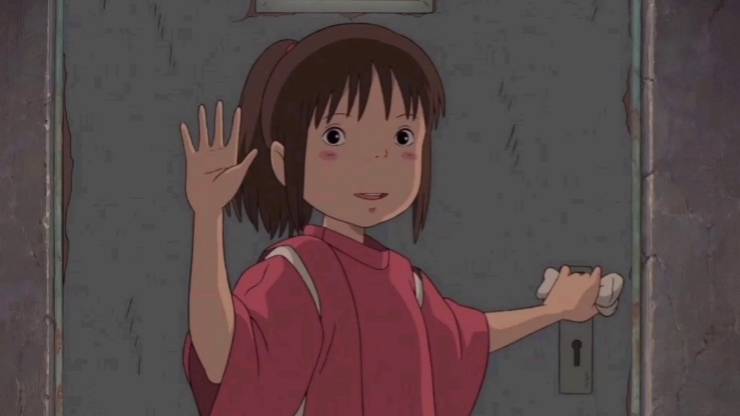 This anime is a movie made by Studio Ghibli. The story is about a girl named Chihiro and her parents who left the city to move and live in a distant village. On the way to the new house, they got lost into an empty forest area. But without any apparent reason, they realize that their car stops in an alley between the real world and another world called Yuuya. However, due to an incident, they cannot go out and get stuck in another world. This anime is also famous for several scenes that show criticism by displaying various metaphor symbols that exist.
That is it from today's post on Top 10 Best Anime On Netflix List. If you do not agree with the points in the post and have some of your own opinions, share them with us in the comments section down below. Keep visiting Animesoulking for more information about Anime and Manga.
Also, Read:
Chandan is the writer of "Top 10 Best Anime On Netflix List". Also, Connect with me on youtube and Facebook.