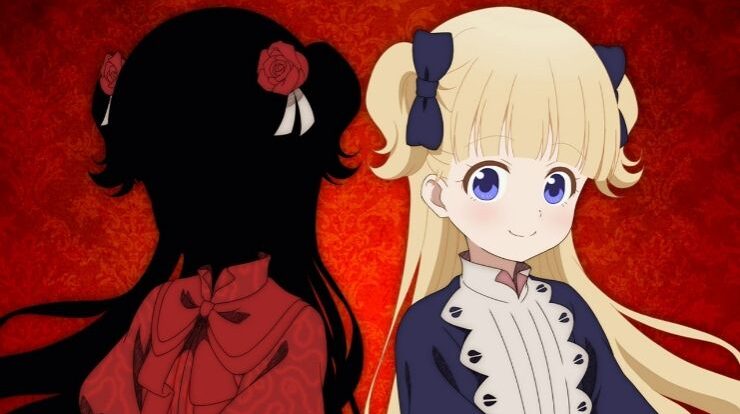 Top 8 Best Slice of Life Anime 2021 – Hey guys!. In this post, I'll be discussing a list of Top 8 Best Slice of Life Anime 2021. Slice of Life Anime is an anime genre that is closer to daily life. Whether it's city life or village life that is normal and easy going. You could say this anime is suitable for all ages and also it is safe to watch with family. A simple but soothing genre. This time, I've picked up 8 Slice of Life Anime, which are coming out in Spring 2021. So, let's get started.
8. Yuuki Yuuna wa Yuusha de Aru Churutto!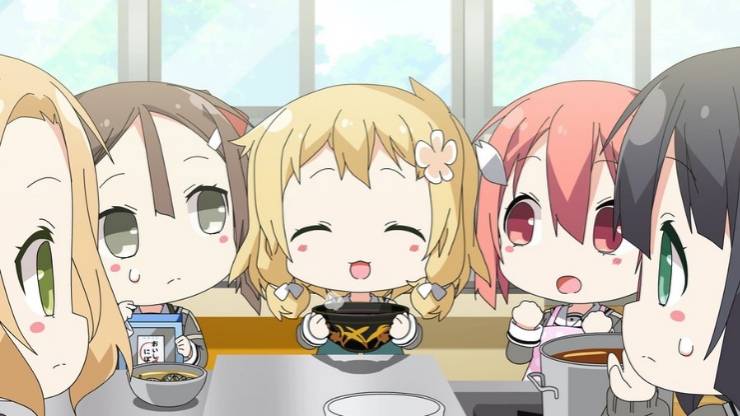 This anime is a short anime series based on the story entitled Yuki Yuna is a Hero. Yuki Yuna is a Hero is a Japanese television anime series that aired in fall 2014 with 12 episodes in total. Various light novels and manga series have been published by ASCII Media Works. Also, a game from the PlayStation Vita console was released in Japan in February 2015. The story of this anime is set in the 300th year of the Gods Era. It takes place on the Japanese island of Shikoku and in the fictional city of Sanshu. The shrine heroes and maidens were summoned after the crisis occurred at the sacred tree. Then, with a group of Sanshu Middle School Hero Club, it was suddenly turned into a bountiful household. Led by someone with a strong sense of friendship, Fu Inubozaki, she is determined to make her the Udon Hero Club!
7. Fairy Ranmaru: Anata no Kokoro Otasuke Shimasu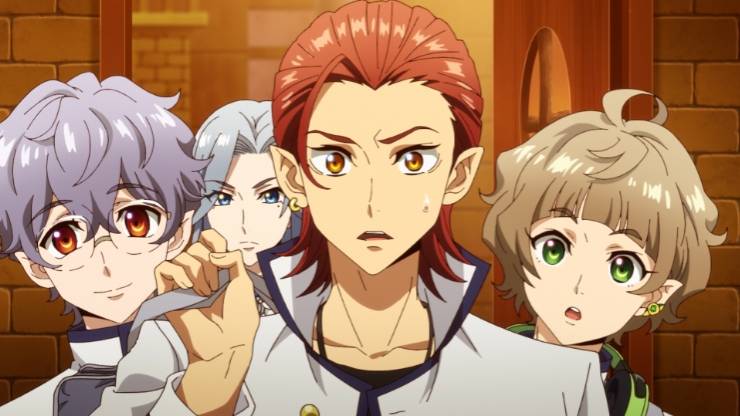 Although we don't really know much about this anime, the official website for the original anime has launched some cute anime creatures on its website. Also, there was an announcement for a production presentation that was held on YouTube on January 18th. In the visual teaser, it shows five mysterious male characters. Set in a world filled with cruelty and sadness, Fairy Ranmaru: Anata no Kokoro Otasuke Shimasu follows five young men who work at the mysterious "Bar F" and offer to heal their clients' hearts, wipe their tears and replace it into happy smiles. They receive no payment, other than stealing the hearts and attention of their clients.
6. Let's Make a Mug Too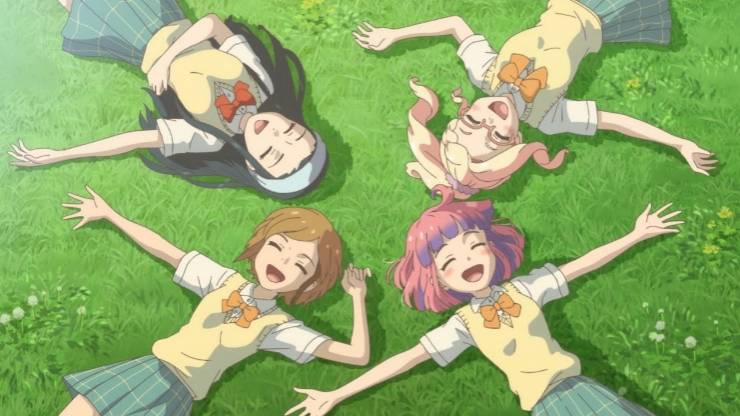 It's another unique anime that will come in the spring 2021. This anime is an adaptation of a Japanese manga series about a group of girls learning to make Pottery. This manga series has been serialized online by Planet since 2012, with 30 digital volumes in total. The second manga series by Osamu Kashiwara has been serialized online through the Manga Cross site, Akita Shoten since January 2021. The series will eventually receive an anime adaptation in the spring 2021, with Nippon Animation as the studio that produce it. The story centers on the city of Tajimi, in the southern part of Gifu Prefecture, Japan, which is very famous for its Earthenware industry. The city is filled with historic Pottery producers and ceramic art museums. In the city, you can try various facilities where you can try to make Pottary. The story in this anime tells about a high school girl who has just moved to the city of Tajimi and starts a new life in the Historical area. Just for your information, Tajimi City, which is located in Gifu Prefecture, is one of the most famous cities for its Mino-yaki ceramic production center which lasted for the last 10 centuries. Almost all the places in the area are used for shaping and burning various plates, bowls and cutlery.
5. Shadows House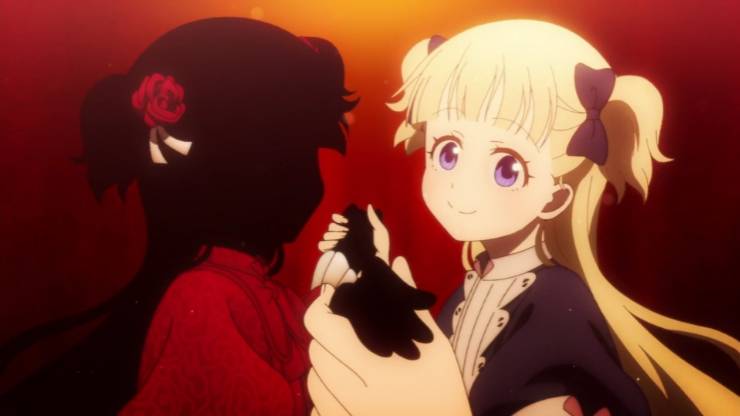 Shadows House is a new anime series that will air in spring 2021. It is adapted from a Japanese manga series written and illustrated by the duo Soumato, which began serializing in Shueisha's Weekly Young Jump since September 2018. Shadows House is an anime with the slice of life and supernatural genres. The story begins when a faceless, shadowy nobleman lived in a large house that occupied by living dolls. He spent his time cleaning the endless filth of his mysterious master. This anime tells about the story of Emilyko, a live doll who is still young and cheerful. She learns to do her job as a servant of Kate Shadow-sama.
4. Ijiranaide, Nagatoro San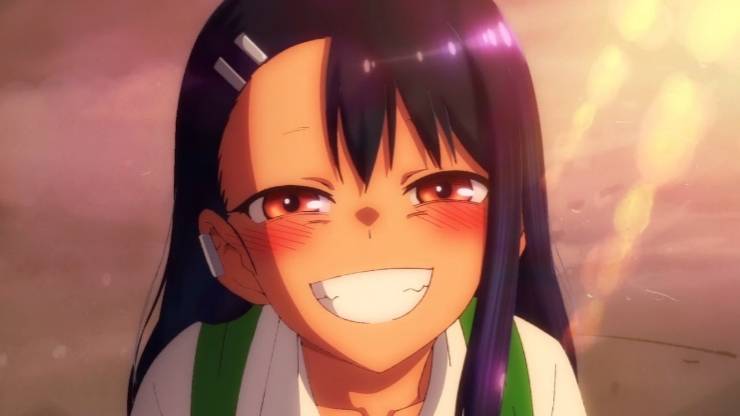 The comedy and slice of life anime that will arrive in the spring 2021 is an adaptation of a Japanese web manga series written and illustrated by Nanashi, the Web manga started serialization in Magazine Pocket, an application-based and online web manga magazine published by Kodansha. The story begins when a lone student named Naoto Hachiouji was being messed up by Kouhai and his younger classmate named Hayase Nagatoro. Despite dealing with upperclassmen, Nagatoro is a girl who really likes to tease Naoto, and makes him feel annoyed. Over time, Naoto realized that he was getting used to it, even enjoying Nagatoro's existence. Their relationship developed into a confusing friendship. FYI, the voice actor of Hayase Nagatoro will be voiced by Sumire Uesaka.
3. Super Cub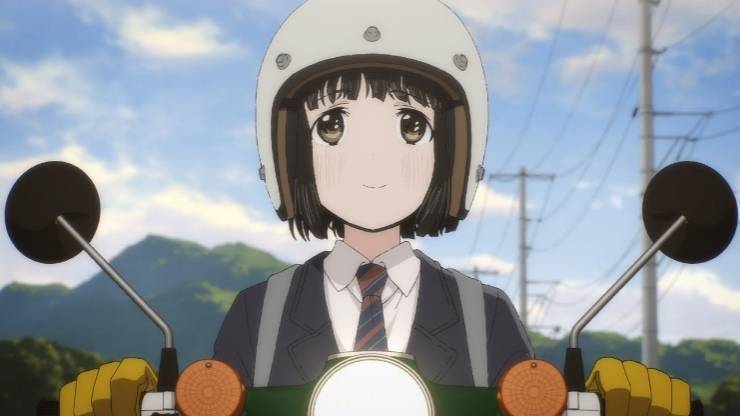 Finally, after a long time, the anime with the theme of motorbikes will be back in the spring 2021, after the last Bakuon anime which aired in spring 2016. However, it is different from Bakuon which contains motorbikes of various types, specifically this anime as the title suggests, is an association of Honda motorcycle lovers. The Super Cub anime will be produced by Studio KAI and directed by Toshirou Fujii. The story script was written by Toshizou Nemoto, while the character designs were handled by Touru Imanishi. The background music composition was composed by ZAQ, and Ishikawa Tomohisa. The production of this anime will also be supported directly by the Honda Motor Company. Super Cub was first released in light novel version on May 1, 2017 and illustrated by Hiro, which was later adapted into a comic version, released in Japan in December 2017 in Comic Newtype magazine. This anime series tells the story of Koguma, a high school girl in Yamanashi who lives alone. One day, she decided to buy a secondhand Honda C70 motorbike and went to school by riding a motorcycle for the first time. Koguma's journey on her favorite motorbike makes her life even more colorful. Not only that, she also met her classmate, Reiko, who also went to school by a motorbike.
2. Nomad: Megalo Box 2
If you really like sports that rely on physicality and technique, this boxing-themed anime that will be coming in spring 2021 is a must-watch. The Megalo Box anime, first aired in spring 2018 with 13 episodes in total. In its first season, this anime was produced by TMS Entertainment and 3xCube, which also produced the second Ashita no Joe anime in 1980. Megalo Boxing is one of the most popular sports in the world that is similar to boxing, but that boxers fight using an iron frame that is making his attacks even more deadly. Junk Dog is a young man who fights in an underground arena in a brawl that has fixed results in which his trainer Gansaku Nanbu directs him when to lose the fight. In the season 2, the story continues after the events of Megalonia in its first season.
1. Fruits Basket: The Final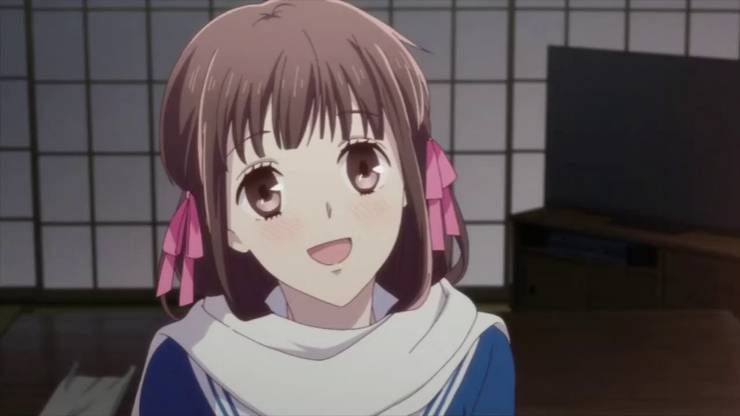 Fruits Basket: The Final is the 3rd or final installment in the Fruits Basket remake anime trylogy. This series is an adaptation of the Japanese manga series written and illustrated by Natsuki Takaya, which began serializing in the semi-monthly Japanese shōjo manga magazine, Hana to Yume, published by Hakusensha, from 1998 to 2006. For those who have never watched this anime, Fruits Basket tells the story of Tohru Honda, an orphaned girl who, after meeting Yuki, Kyo, and Shigure Sohma, learns that the twelve members of the Sohma family are possessed by Chinese zodiac animals and cursed to transform into different animal forms from one another. This happens when they feel weak, stressed out, or when they are hugged by the opposite sex who is not possessed by the zodiac spirit. In the latest teaser visual, Fruits Basket: The Final, shows Tohru Honda and Akito Sohma, who will be the key in the ending of this Fruits Basket series.
That is it from today's post on Top 8 Best Slice of Life Anime 2021. If you do not agree with the points in the post and have some of your own opinions, share them with us in the comments section down below. Keep visiting Animesoulking for more information about Anime and Manga.
Also, Read:
Chandan is the writer of "Top 8 Best Slice of Life Anime 2021". Also, Connect with me on youtube and Facebook.