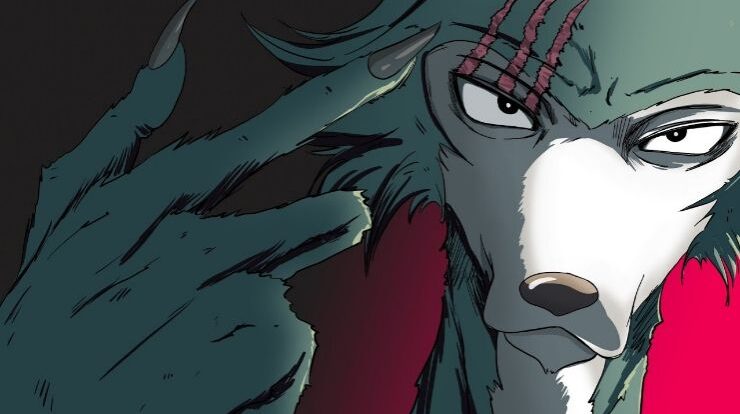 Top 5 Upcoming Slice Of Life Anime 2021 – Hey guys!. In this post, I'll be discussing a list of Top 5 Upcoming Slice Of Life Anime 2021. The slice of life genre anime is one anime genres that is light and easy to follow, even for the first timer watching anime, it will be easy to understand. Usually, slice of life anime is accompanied by romantic and friendship stories which come from everyday life activities.  So, let's get started.
5. Beastars 2nd Season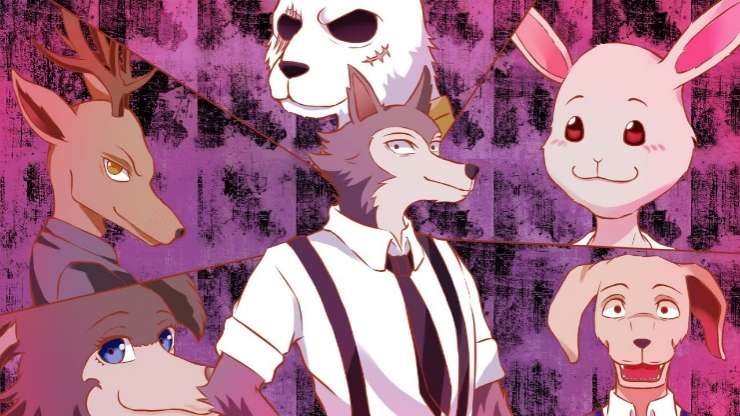 You don't have to wait long for Beastars to get season 2. Based on the comic story, this anime tells the life of animals, both herbivores and carnivores who live together and side by side. Like humans, they form colonies, work and even have intelligence above average. The main character in this series is a member from the drama club named Legosi. Well, even though he is a wolf. Legosi is a sensitive and soft-hearted person. The sory begins when one day there is a mysterious tragedy at the Cherryton Academy, a school that is always filled with hope, love and emotions. Besides the unique storyline, the beastars anime also displays stunning graphics in season 1. Hopefully, in the season 2, the graphics displayed will not be inferior to the first season. In the season 2 video trailer, the anime shows its comic panels, and it also shows Legosi meeting Haru the Rabbit.
4. Yatogame-chan Kansatsu Nikki Sansatsume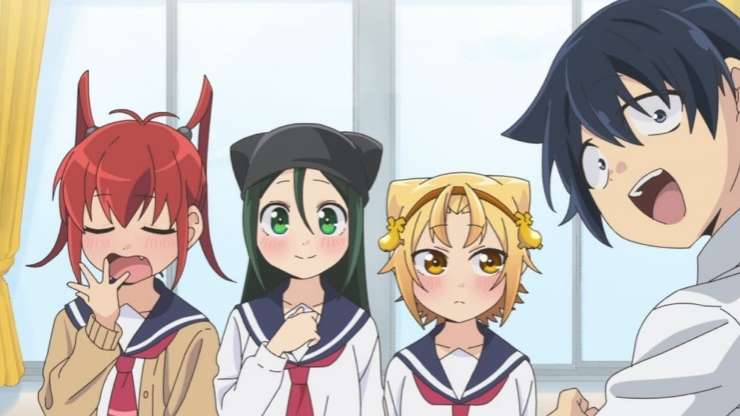 Which is the 3rd series of the Yatogame-chan Kansatsu Nikki anime. It is a short slice if life anime accompanied by comedy element. It is based on the manga by Masaki Ando with the same title. It all started when a transfer student from Tokyo named Kaito Jin, until one time he met his younger classmate named Yatogame Monaka, where she is a noble person of Nagoya city. At its core, this anime is almost similar to the video promotion of the tourist area of ​​Nagoya, but brought it as an anime series becomes more interesting. In season 3, it looks like there will be new characters that are interesting to watch.
3. Horimiya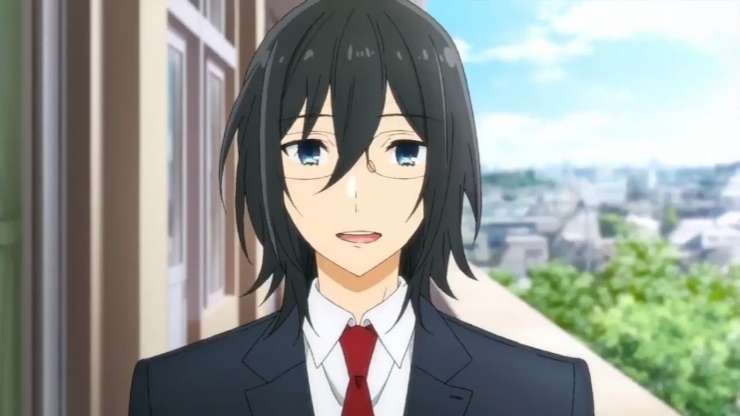 The series from Horimiya is an anime with romantic comedy background, where it focuses on high school student named Kyouko Hori who is famous in her school Because her parents are always out of home, so Hori has to take care of her younger brother and take care of household chores. It ultimately takes up her time and leaves no opportunities for her to socialize after school. Izumi Miyamura is known as a bespectacled otaku. In reality she is a good person, but she is bad at studying. FYI, one more fact, the title of the anime is taken from 2 main characters, HORI from Hori Kyoko and MIYA from Miyamura Izumi.
2. Non Non Biyori Nonstop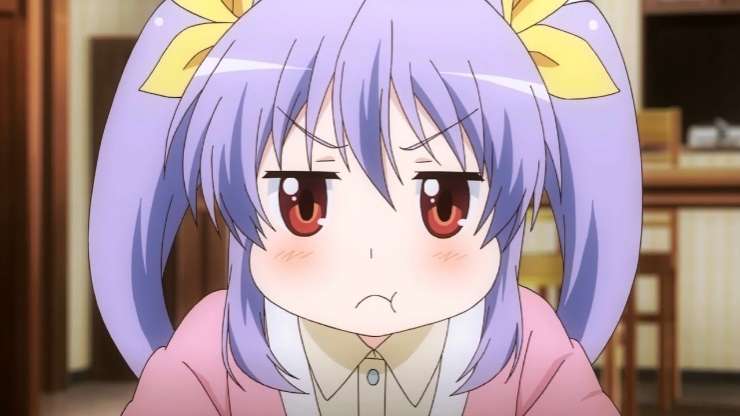 The slice of life anime from the Non Non Biyori season 3 series. One of the favorite anime with a rural background. All the stories contain how the lives of people in a small village called Asahigaoka. There is no plot, action, the made-up drama, it's like all go with the flow. With their loli character with their signature word "nyanpasu", they all lead peaceful lives in a rural village. With the graphics displayed stunningly, this anime is recommended to watch, especially to see Loli Nyanpasu.
1. Yuru Camp △ 2nd Season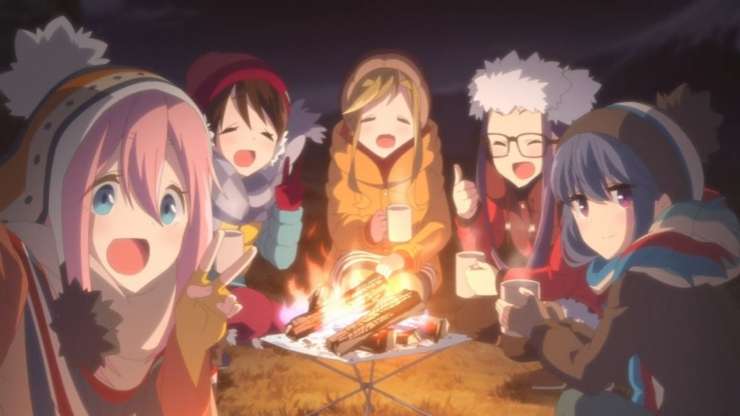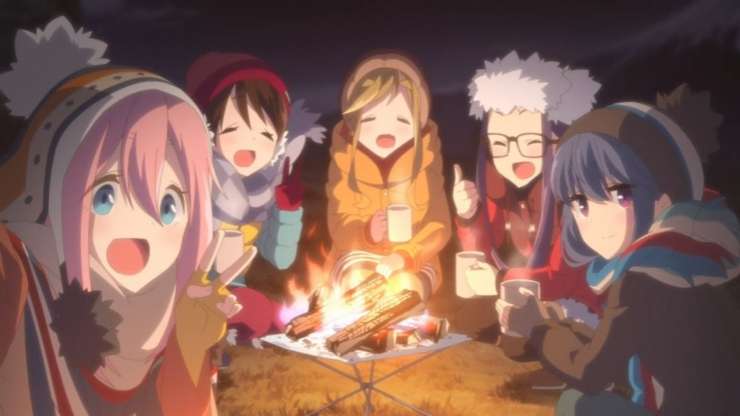 One of my favorite anime that I have been waiting for season 2. With a nuance of serenity that brings us as if we were there, this anime is one of the stress relievers, plus a cute and fun character depiction. Seeing beautiful mountain scenery can be good for more peaceful heart. It tells a story of a high school girl named Rin who likes camping. It was shown at the beginning that Rin camped near Mount Fuji using her bicycle to get there. On the way there, she met Nedeshiko, who eventually became friends. Season 2 still tells about Rin and Nedeshiko's activities with their friends Anyway, this anime is highly recommended, while waiting for season 2 to air in Winter January 2021, maybe you can rewatch the anime season 1 to make it nostalgic.
That is it from today's post on Top 5 Upcoming Slice Of Life Anime 2021. If you do not agree with the points in the post and have some of your own opinions, share them with us in the comments section down below. Keep visiting Animesoulking for more information about Anime and Manga.
Also, Read:
Chandan is the writer of "Top 5 Upcoming Slice Of Life Anime 2021". Also, Connect with me on youtube and Facebook.