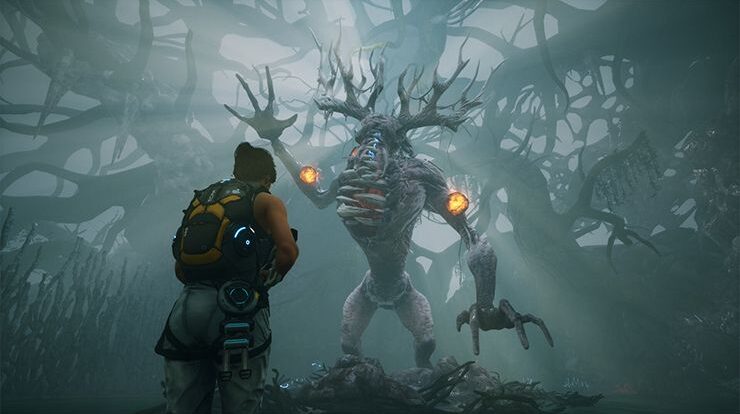 Top 10 Upcoming New Games of February 2023 – Hey guys!. In this post, I'll be discussing a list of Top 10 Upcoming New Games of February 2023. Looking for something to play on PC, PS4, PS5, Xbox Series X/S/One and Nintendo Switch this February? We've got you covered with these game releases and their release dates. So, Let's get started.
10. Scars Above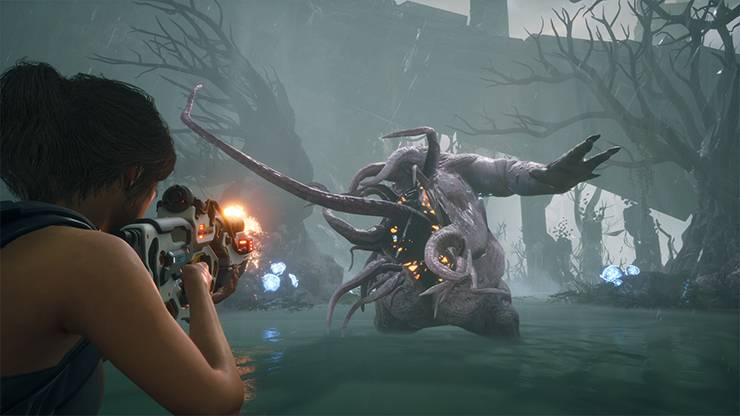 A third person action adventure shooter, they call it, which is coverin' a lotta ground. But it's a game with a really interesting look to it. It's sci-fi, but you wouldn't immediately think "Oh, that looks like sci-fi", the atmosphere actually looks a little fantasy to me. The game has more than a little of a Returnal vibe to it, but it's not a roguelike, so there's a pretty clear line between these two games.
That said, I think there's a clear influence here, and I think that's good, because Returnal's a great game. And whenever I play something good, I always wanna see how it influences future titles. So Scars Above lands on the PlayStations, the Xbox Series, and PC February 28th.
9. Sons of the Forest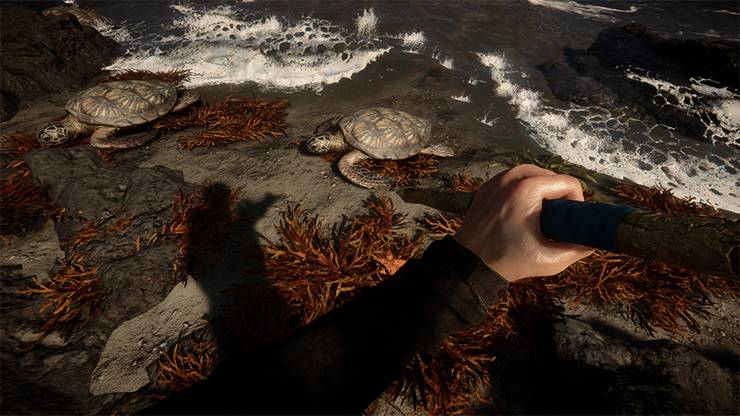 The sequel to the frankly fantastic, weird survival game from a few years ago that just did survival really well, combat really well, and story really well. It was one of those games where I saw it and I was kinda like, "I get it, enough, "I think we've seen survival enough times." And then I played it, it's like, "This is a good game."
Sons of the Forest isn't significantly different in setup, except for rather than saving your child, you're saving a billionaire. So that's probably gonna go much worse in my opinion, because you're not really supposed to sympathize with billionaires in stories like this. Mark my words, this guy is trying to take advantage of the forest in some way. I don't know, that may not be true.
But this of course brings in all of the great stuff from the first game, expands on it, we have some truly horrific new mutants in this game. It really looks like an upgrade to the original, and I'm really excited to play it. Sons of the Forest lands on PC February 23rd.
8. Wanted: Dead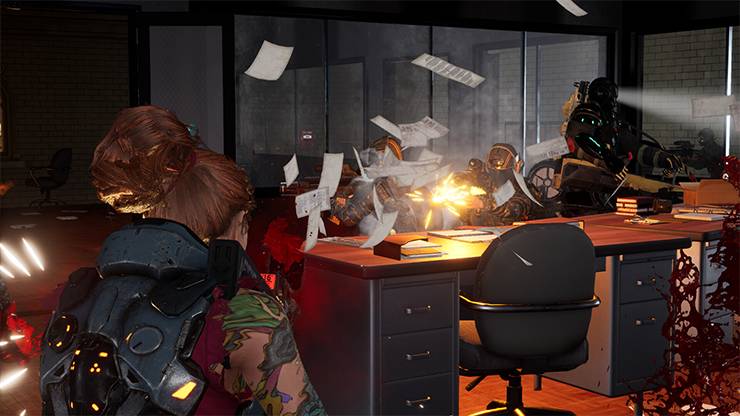 A pretty wild-looking hack and slash shooter from the creators of Ninja Gaiden, and by the way, you can tell the creators of Ninja Guide made this, it is that type of game. And I couldn't be happier.
It looks like something from the PS2, Xbox heyday with today's graphics, and I will tell you this, with all of the open world stuff, which I'm not criticizing as bad or anything, there's just a lot of it, it's always refreshing just to see these real video game-ass video games come out. This could not look more like that to me, and I'm very excited just on that premise alone.
It looks like a pretty cool world and story, a strange thing where you play as the zombie unit as you uncover a corporate conspiracy, it's cool looking. Wanted Dead is coming out on the PlayStations, the Xboxes, and PC February 14th.
7. Octopath Traveler 2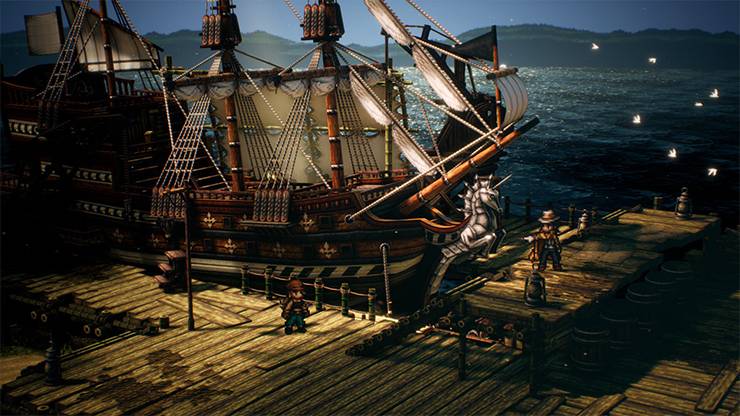 Let me go ahead and tell you this. I have been psyched for Octopath Traveler Two. The original Octopath Traveler is just such a great game. Really has a beautiful style to it, takes the old school pixel art and makes it into something completely gorgeous. I was the one that did the Before You Buy on the first game, and I was just enthralled with it.
Except one complaint, there just wasn't enough interaction between the character stories. And that's the one thing they seem to really want people to know that they've addressed. It might really be the only thing to have addressed, in all honesty. I am, of course, excited, and ready to play another Octopath Traveler game, it's coming to the PlayStations, PC, and Nintendo Switch on February 24th.
6. Company of Heroes 3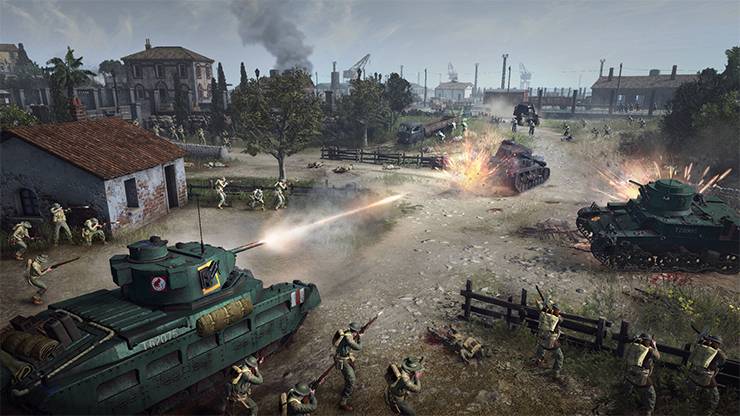 An upcoming RTS 10 years in the making. The previous one came out in 2013. The game actually had a lotta controversy over its story, because it portrayed people from a certain area as uniquely brutal, that certain area being the USSR, as this game takes place in 1952.
I think the new one is going to try to avoid that. It's one of the main things that the last game was remembered for a decade later when you get into discussions about it. This one takes place during World War II when the Allied forces, the West, invade Italy and North Africa. Part of the reason why they went with that, they say, is that it allows more variety in environments.
I think they're also going to be using the fact that they're going to have a larger variety of motivations, so to speak. I don't know, I think that they're probably going to avoid a lotta the controversial stuff, 'cause it's a very different time now. I don't know how well it would go for them if they portrayed the North African folks as uniquely brutal.
I don't know, I really liked the last game, and I have a feeling this one's gonna be quite good as well. I'm excited for it, it's really one of the better RTSs from about a decade ago, in my opinion, and it'll be nice to see a sequel to it. It's landing on PC on February 23rd.
5. Horizon Call of the Mountain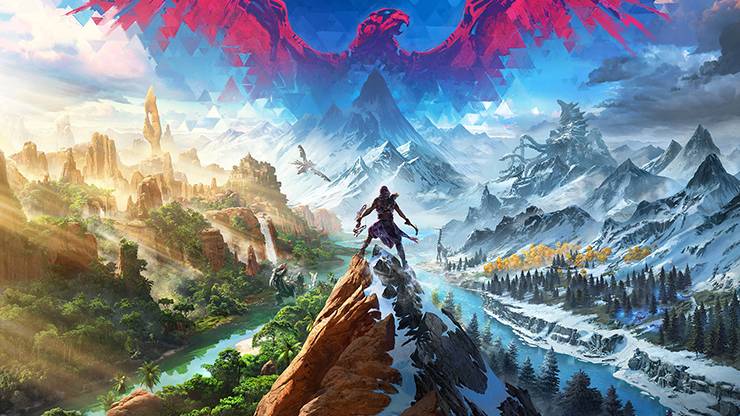 A new Horizon Zero Dawn Universe game coming out for the PS5 and PS VR. This is a VR experience. Different protagonist. In truth, a VR version of Horizon is a very different-sounding idea to me. Of course, it's beautiful. All the footage we've seen of it is absolutely stunning.
But I think it's worth noting that this is a very high profile experiment. It very much looks like an attempt to make a full-ass Horizon game as a VR game. Everything I see of it, I mean it's doing the Horizon stuff, it's just sorta, how's it gonna feel in VR, is it something that works, and I am very interested in the result of this experiment, personally.
Because if you can make a full-ass Horizon Zero Dawn-type game in VR and have it be good and fun, look great, et cetera, I'm there, I'm so there. Horizon Call of the Mountain is coming to PS5 on February 22nd.
4. Like a Dragon: Ishin!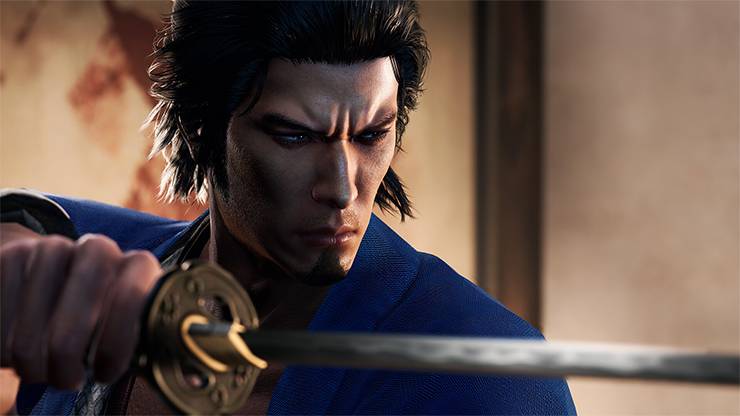 Taking the popular Yakuza series, which is now called Like a Dragon, taking a bunch of the cast, and recasting them in a Samurai-era story that takes place in the mid to late 1800s. This is actually a game that came out in 2014, and they've remade it, and recast several of the people for having characters in more recent Yakuza games.
I'm really excited for this, because it's one of those things that I really wanted to play, and I've heard about, but I can't read Japanese and I'm not gonna import it. Now we've got current style visuals, they look as good as a current Like a Dragon game. This looks really cool. I think it is a game that's gonna be really good.
Because a lotta the time, when I'm playing the older Yakuza games, the old-style combat ones, rather than the new style turn-based JRPG ones. Which by the way, I like quite a bit, and there are characters being featured in this version of Ishin! from the newer games.
I don't know, I would love to see more games take that gameplay style and put it into different time periods. Like a Dragon: Ishin! is coming to the PlayStations, the Xboxes and PC February 21st.
3. Wild Hearts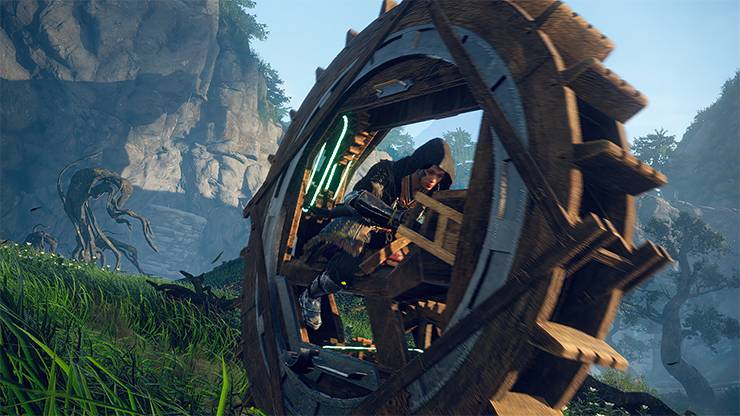 An Action RPG coming to us from Omega Force. You don't usually see Omega Force games published under other companies, but this is an EA Originals game. It's basically a monster hunting game from Omega Force. Wild Hearts is something Omega Force is trying to do to kind of have another major franchise.
Dynasty Warriors is kinda their bread and butter, and they're wanting to have a second bread and butter. I get that, like, after Dynasty Warriors 9, the original version of it, they probably knew they had to diversify, because Dynasty warriors can't be like Dynasty Warriors 9. Meaning they can't make it an open world game, at least the way that they did.
And if they wanna have something that works this way, they gotta do something different. And that's what this is, it's a cool-looking semi-open world monster hunting game, with a very unique look to it. Wild Hearts is landing on PlayStation 5, Xbox Series, and PC February 17th.
2. Atomic Heart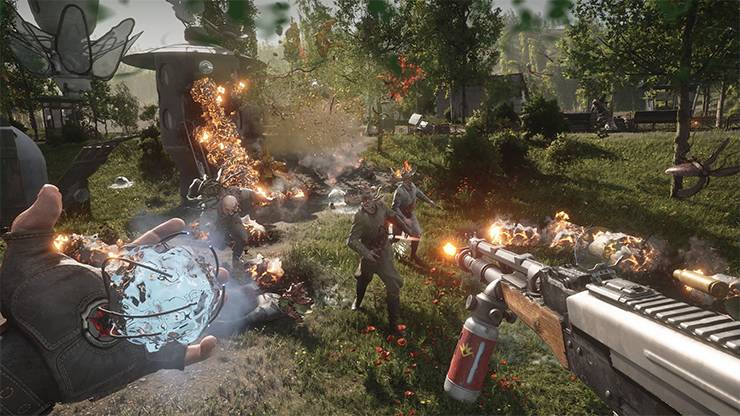 This is a game we've been followin' for a real long time at this point. It's a game that's had a bit of an interesting development history. But at its core is really an idea that I think we all want to see come to fruition. A kind of Bioshock slash Prey-like alternate history Soviet Union where technology, AI, robots, et cetera, some weird bio crap. It's all there, in a Cold War-era mysterious circumstance.
Just the aesthetic of this game alone has always been something that has really impressed us. But all of the gameplay videos we've seen of it, bosses fought, types of combat, types of landscape and arena, it really is a cool looking game. And I hope that its story and overall experience from beginning to end is as good as it looks and has the potential to be, I'm super excited for Atomic Heart.
It's one of those games where you can tell it's gonna be something special, and we've anticipated it for a very, very long time now. Atomic Heart is coming to the PlayStations, the Xboxes, and PC February 21st.
1. Hogwarts Legacy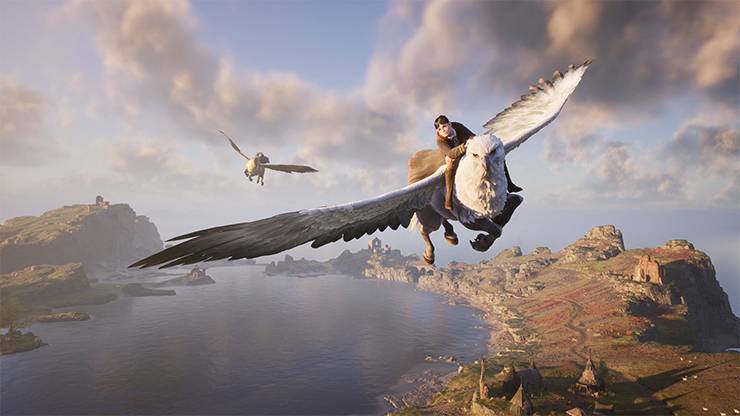 The big new open world game from the Wizarding World. If you've ever wanted to live amongst those at the school of Hogwarts, they've finally got a game for ya. It's not often we see an open world game with as many detailed interiors as this, and that's something that I think sets it aside from a lot. They didn't go for size in terms of the open world, they went more for density.
And that's something that should pretty much always be praised in game design. It should never be bigger than necessary. And between the flying and the spells and the combat, and then the fact that it's in the widely beloved Harry Potter universe, no doubt many people be very happy about Hogwarts Legacy.
It's coming to Xbox Series, PlayStation 5, and PC February 10th. We'll see it on the previous generation of PlayStation and Xbox in April. And on Nintendo Switch, somehow, in July.
That is it from today's post on Top 10 Upcoming New Games of February 2023. If you do not agree with the points in the post and have some of your own opinions, share them with us in the comments section down below. Keep visiting Animesoulking for more information about Anime and Manga.
Also, Read:
Chandan is the writer of "Top 10 Upcoming New Games of February 2023". Also, Connect with me on YouTube and Facebook.