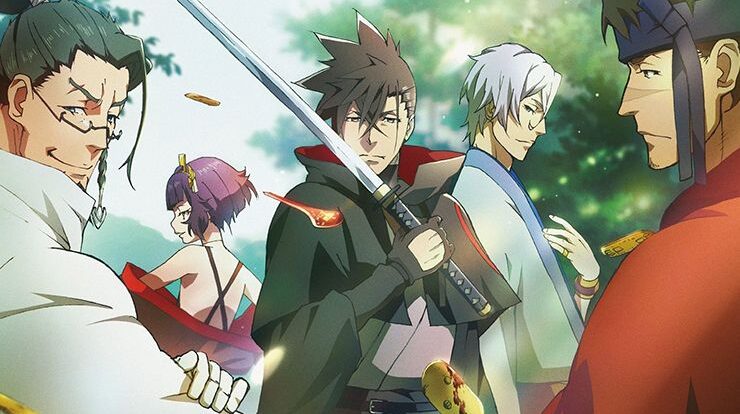 Top 12 Best New Releases For Winter Anime 2023 – Hey guys!. In this post, I'll be discussing a list of Top 12 Best New Releases For Winter Anime 2023. It's a new year, which means a new season for anime! Many of you must be scraping the internet to look for new series to watch for Winter 2023.
So, to make life easier and more enjoyable for you, we put together a list of shows with the most potential this season. The last year brought us quality shows like Ranking of Kings, Spy x Family, Ao Ashi, Lycoris Recoil, Chainsaw Man, Bocchi the Rock, and Mob Psycho 100. Many of you might be pondering whether this season will be any good.
But trust us; you won't be thinking the same by the end of this article because this season has its share of excitement, just like its predecessors. Without further ado, let us guide you to the fantastic anime that has just been released!
1. Vinland Saga Season 2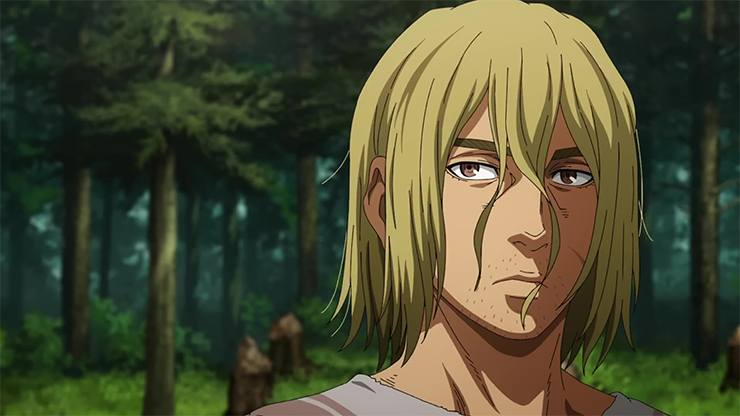 The first name you wouldn't want to forget is Vinland Saga – the show that grasped the community's attention in the Summer of 2019 with its heart-wrenching story and historical themes. If you didn't know, the first season was but a prelude to the much deeper saga of Thorfinn – the boy who has lost his father figure and sworn enemy, Askeladd.
Now, living a purposeless life, what will Thorfinn do? And how will Canute, the Prince who has been pampered all his life, lead England as the new King? In this season, we'll have all of our questions answered as the anime will be adapting what's thought to be one of the most significant arcs, according to manga readers.
After more than three years of waiting, the show finally returns to us but with a new studio animating the series – the distinguished Studio MAPPA, famous for Jujutsu Kaisen and Chainsaw Man. This studio change might scare some of you, but don't worry because the man directing the sequel is Shūhei Yabuta.
The same director of Vinland Saga season 1, along with Attack on Titan, No Game No Life and Overlord. So, with that being said, it's worth keeping an eye on this series!
2. NieR:Automata Ver1.1a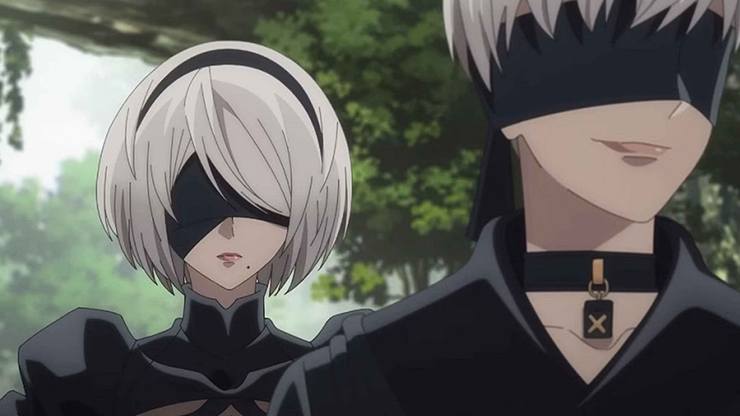 If any of you are gamers, it's a given that you would have heard this name. The widely-popular series, created by YokoTaro, and published by Square Enix, is widely acclaimed as a game with some of the most outstanding narrative storytelling. This series is set in a distant future, where humanity has forsaken Earth.
A millennia-long proxy war continues between humanity's YoRHa androids and an army of unrelenting Machines created by Alien invaders. We follow an android warrior, 2B, and her partner, 9S, who find themselves at a turning point in history, as the aliens develop Adam and Eve – two new machines that can end humanity's millennia-long struggle.
Will 2B and 9S be able to keep the last cinders of humankind alive? We guarantee this will be a series you want to add to your watch list. Make sure to grab your tissues because this will be an emotional roller coaster!
3. Tomo-chan Is a Girl!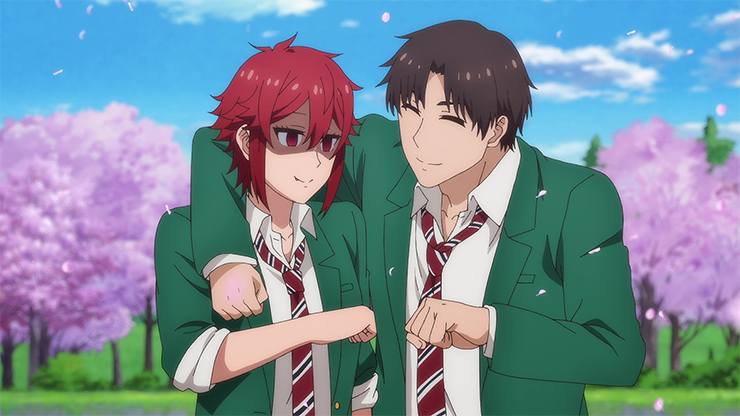 With all the serious stuff behind us, let's talk about something fun: the first rom-com on the list, Tomo-chan Is a Girl! As you might have guessed from the name, the show is about a boyish girl, Tomo-chan, who wants her high school crush, Jun, to see her as an actual girl. But Tomo is so far into the friend zone that Jun treats her like a bro more than anything.
Will Tomo-chan's feelings ever reach Jun? And don't worry, because there's a good chance we'll find the conclusion to this fiasco by the last episode. So if you're looking for rom-com wholesomeness that'll make you giggle and laugh out loud, this might be the show for you.
4. Kubo Won't Let Me Be Invisible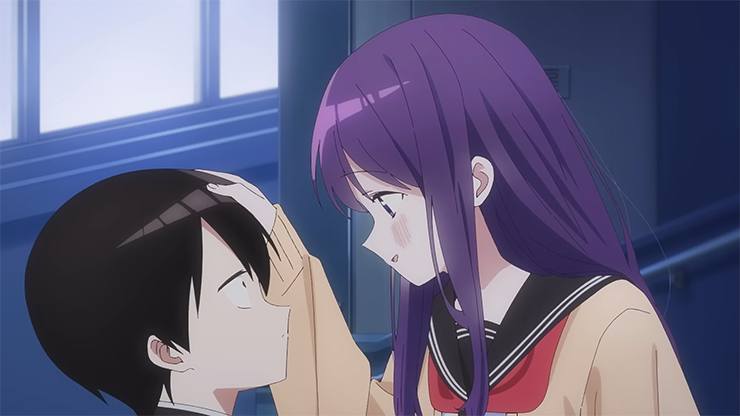 Next, we have another light-hearted show, 'Kubo won't let me be invisible,' which follows a boy who wants to live life to the fullest and learns the harsh reality that he hardly has a presence. His existence is so lacking that his peers assume he's not even there.
But a girl named Kubo changes that because she won't let him be invisible to others anymore. So, his life begins to take a drastic turn. It might seem simple, but the show will surely be a fun and wholesome watch if you're after something cheerful.
5. Junji Ito Maniac: Japanese Tales of the Macabre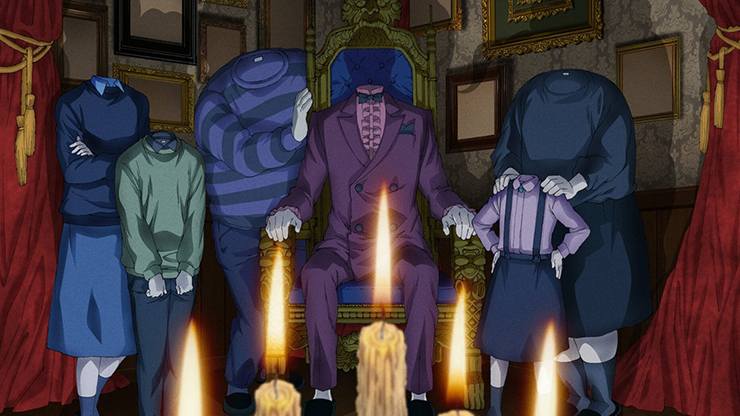 Now from all that wholesomeness, why don't we take a 180 and talk about some horror? Junji Ito – an iconic figure within the horror genre and a man who will be forever remembered as one of its pioneers. Junji has published several best-selling horror mangas, such as Uzumaki and Tomie, and we're hoping the anime adaptation will live up to his legacy.
This show will feature 20 of Junji Ito's works, like Tomie, The Bully, and Whispering Woman, to name a few. Be prepared to be filled with exhilarating fear as you watch this!
6. Campfire Cooking in Another World with My Absurd Skill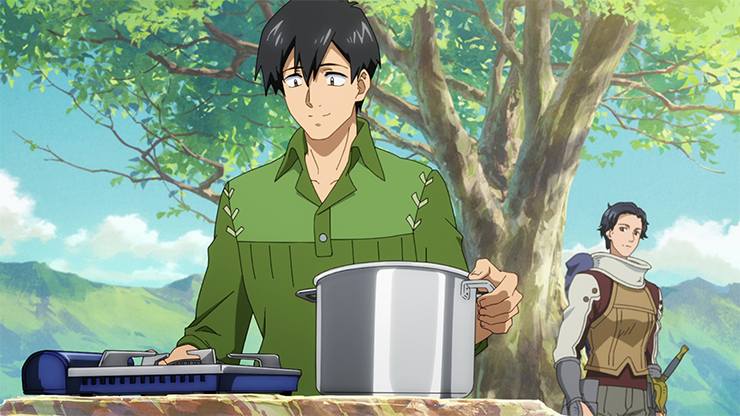 Next on the lis- oh boy, it's an isekai… yep, we hear your anguish. You must be wondering why this absurdly weird isekai is here. But hear us out! It might be an isekai, but… here's the twist. It's an isekai by Studio MAPPA. Yup! You heard us, that Studio MAPPA from the famous Attack on Titan series.
Campfire cooking in another world with my absurd skill is a light-novel adaptation where Mukouda, a salaryman with a useless cooking skill, is summoned to a fantasy world. But thanks to the cooking, he befriends the mythical wolf, Fenrir, and sets off on an adventure.
As its title implies, it's technically a food anime! The last time we had a proper food anime was the end of the Food Wars series, so this new addition to the genre will be a delectable joy of cuisine in anime.
7. The Ice Guy and His Cool Female Colleague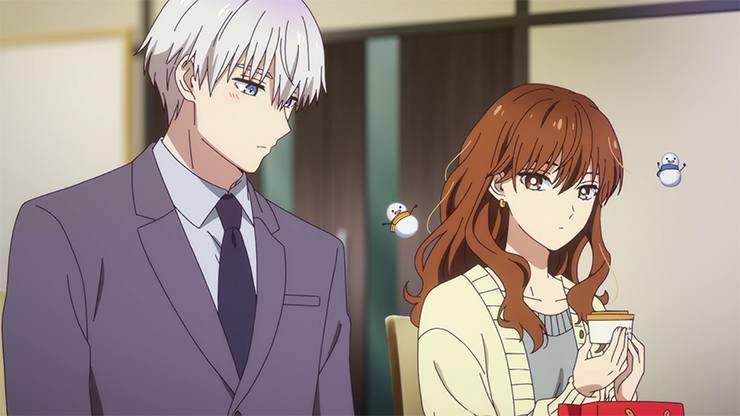 Next up, some romance, but not the boring high-school kind! Instead, we have something for the more mature audiences. It's 'The Ice Guy and His Cool Female Colleague', set in an office-fantasy setting! It's a heart-warming romance where a guy, Himuro, freezes up (quite literally) when he expresses his emotions, especially to his cool and calm colleague!
Despite this snowstorm of feelings, that's apparent to everyone except Fuyutsuki, Himuro is determined to tread through the blizzard and get his love across. It's a unique concept with an interesting premise that will give you laughs and feels along the way.
8. Trigun Stampede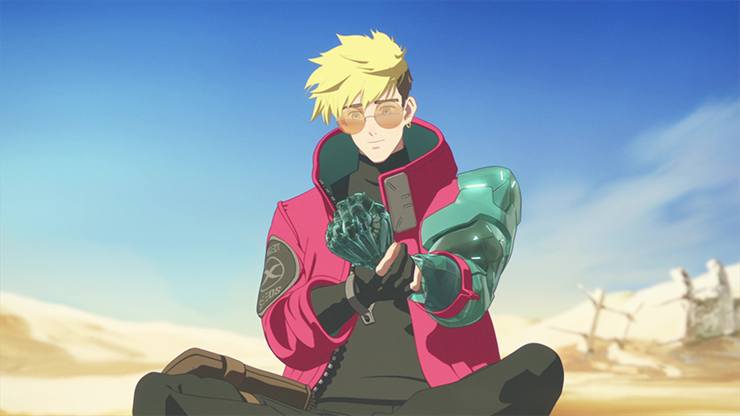 Moving along these lines, an anime we have yet to discuss is the return of the biggest goofball in all anime, Vash the Stampede the man with a $$60 billion bounty on his head. Here's an interesting storyline for those who haven't watched this series. Trigun takes us along the adventures of Vash, an outlaw with a good-hearted personality, who travels the planet Gunsmoke and gets into all sorts of trouble!
Everywhere Vash goes, chaos and devastation follow, and he is feared among the masses. But the reality is quite different, as Vash is a pacifist and a crybaby who hates blood. But one thing is for sure: beneath Vash's goofy nature lies a complex mystery that shrouds him.
Trigun Stampede will elevate the series to new heights, so it might be good to visit the original series before diving into it! Who knows, you might find yourself a new favorite anime.
9. The Fire Hunter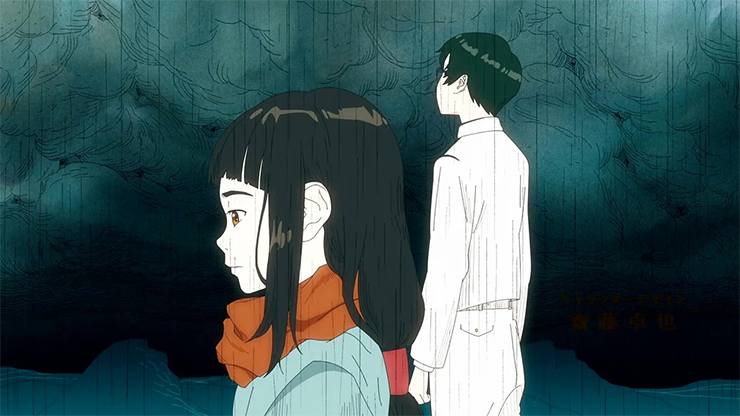 Following that, we also have a rare novel adaptation coming out. The Fire Hunter is set in a dystopian world where humans infected with a pathogen live in seclusion and, for reasons unknown, burst into flames when they come in contact with natural fire.
In such a world, the only safe energy source for humanity lies within the bodies of flamelings found in a forbidden forest, and the ones who hunt them are trackers. This story is centered around Toko, a young girl from a village, and a skilled tracker, Koushi. The unlikely encounter is no accident but fated. We honestly believe this could be an absolute masterpiece!
10. Revenger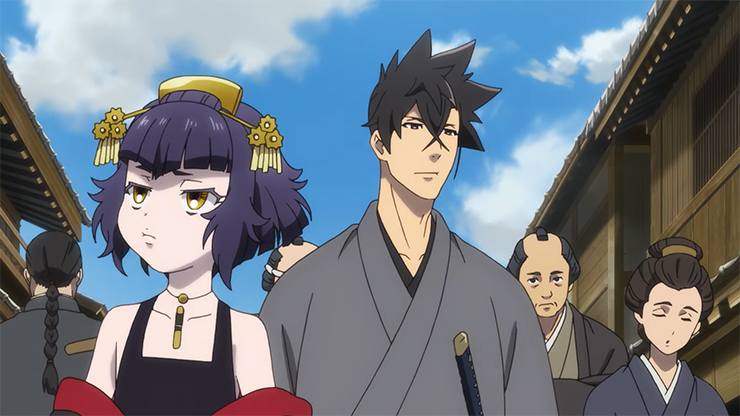 Next, we have an original anime titled Revenger. It is directed by Masaya Fujimori, who has previously worked on Fairy Tail and Inuyasha. It's without a doubt, this show is positioned to yield some serious potential. This series follows Raizo, a man who was betrayed and forsaken by someone he trusted, who becomes a hitman to exact revenge for the organization called 'Revenger'.
Their purpose? To get revenge for the powerless. Upon investigating a series of murders, Raizo and his group gradually uncover a darkness larger than they ever imagined.
11. Malevolent Spirits: Mononogatari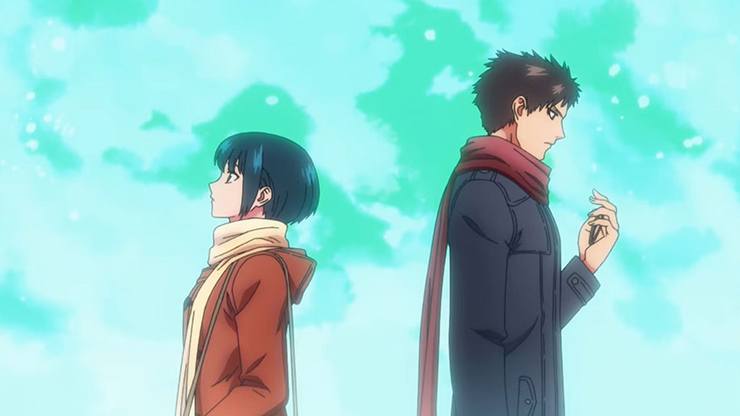 Now we'll bring a series with a lot of potential with Mononogatari! Not to be confused with the popular Monogatari series! In a world with tsukumogami, or spirits, we have Hyōma, who despises nothing else more than spirits, and Botan, who commands 6 of them. However, Hyoma is sent to stay with Botan and her tsukumogami to gain a fresh perspective on these entities.
But it's crystal clear that both have opposing opinions about the spirits. We have Hyoma, who has tragically lost his beloved due to the spirits' interference, whereas their presence has saved Botan's life. It then bodes the question, will the two ever understand each other with such differing opinions on the tsukumogami?
12. Kaina of the Great Snow Sea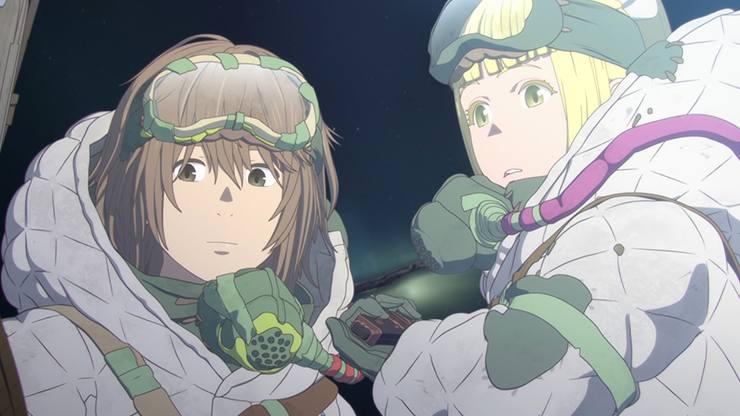 A sci-fi fantasy set in a dystopian world covered in a rising sea of snow. In such harsh conditions, people either inhabit the roots of enormous trees or high up in the canopy over the snowy atmosphere. It's a rather unique setting that will no doubt will pique your interest.
The show follows the fateful encounter between a boy from the treetops and a girl from down below. Together, they have the power to transform this cold world. How will these two bring about a brighter future in this bleak world?
That is it from today's post on Top 12 Best New Releases For Winter Anime 2023. If you do not agree with the points in the post and have some of your own opinions, share them with us in the comments section down below. Keep visiting Animesoulking for more information about Anime and Manga.
Also, Read:
Chandan is the writer of "Top 12 Best New Releases For Winter Anime 2023". Also, Connect with me on YouTube and Facebook.