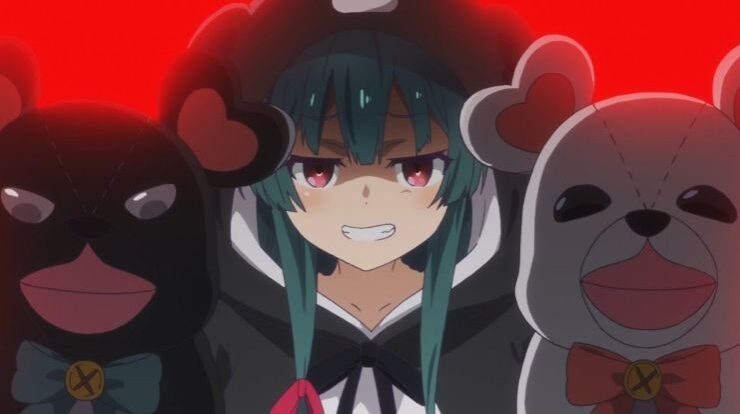 Top 5 Best Overpowered Anime Characters 2020 – Hey guys!. In this post, I'll be discussing a list of Top 5 Best Overpowered Anime Characters 2020. It is crystal clear that most character in this recommendation list are characters from Isekai and fantasy anime, who even with their power can change the world in a snap. Today, I'll give you the list of 5 Best Overpowered Anime Characters in 2020. So, let's get started.
5. Yuna From Kuma Kuma Kuma Bear
Never judge a book by its cover, that's the right word for this one character. Yuna is a 15-year-old teenage girl who likes to play VRMMO-type games. Because she played the game and received a reward box containing a bear costume, Yuna was dragged to isekai. Since then, the adventurer Yuna wearing the costume began. Even though she wears a bear costume, Yuna's strength is unbeatable. Even at the beginning of the anime, Yuna is shown fighting a large black snake, as no one in her guild wants to help out of fear, so Yuna fought herself and of course won.
4. Sakai Rihito From Plunderer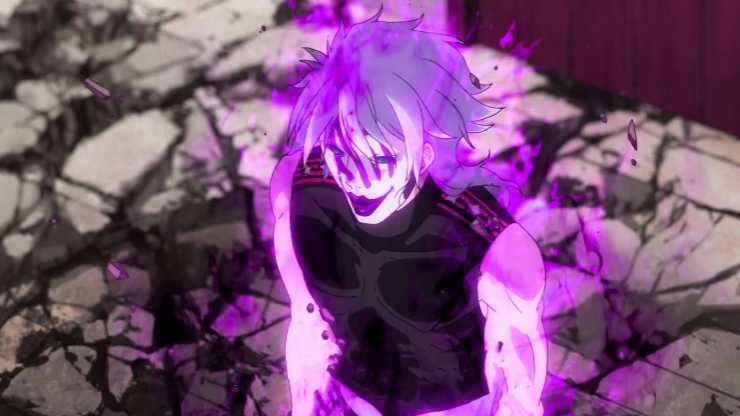 Sakai Rihito or commonly called Licht Bach, a character from the anime Plunderer who has many pseudonyms. Rihito is immortal because of his dark past. He has lived for more than 300 years. Behind Rihito's friendly and kind figure lies a very terrible and deadly force. Everything can turn into something terrifying. When Rihito uses his true ballot power, his personality change into bloodthirsty and brutal, even the legendary red baron (one of the names for Rihito) doesn't even hesitate to kill his own friend.
3. Jin Mori From The God of High School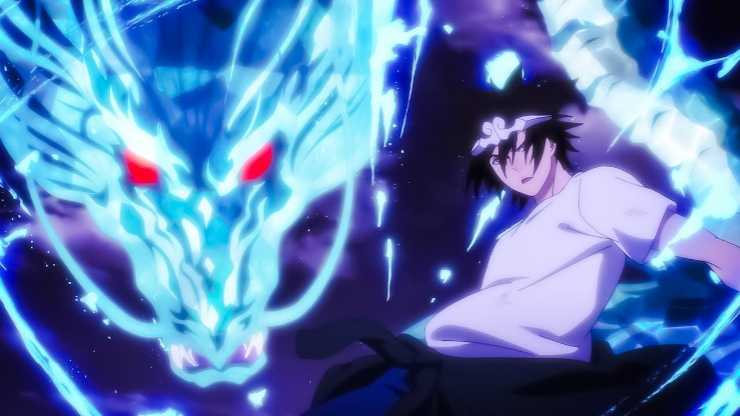 Known as a fighter and Renewal Taekwondo user, Jin Mori is trained by his grandfather, Jin Taejin. As an ordinary fighter he uses Taekwondo to fight in the God of High school tournament. But behind all that, the identity of Jin Mori is actually the great God Sun Wukong, the leader of the Hwagwa mountain monkey and one of the Nine Sage Kings. Thus, with his original strength, Mori can beat anyone.
2. Anos Voldigoad From The Misfit of Demon King Academy
The reincarnation of the 2000 year old tyrannical demon lord who lived in modern times. Even so, the title of demon king of tyranny that he used to wear was still very pronounced, moreover, the strength he had now was almost the same as 2000 years ago. Besides having enormous strength, Anos also has a kind and caring attitude, not only with his family but also with his loyal subordinates and followers.
1. Kaede Honjou (Maple) From Bofuri
Even though Kaede Honjou a.k.a Maple comes from the game world, this character is very strong. Besides having absolute defense, Maple also has tremendous attack power which the newest and craziest is 'Machine God' . It can change her into a robot that has armor and a very deadly laser, also she can turn into a giant monster. That's like a cheater in the game.
That is it from today's post on Top 5 Best Overpowered Anime Characters 2020. If you do not agree with the points in the post and have some of your own opinions, share them with us in the comments section down below. Keep visiting Animesoulking for more information about Anime and Manga.
Also, Read:
Chandan is the writer of "Top 5 Best Overpowered Anime Characters 2020". Also, Connect with me on youtube and Facebook.