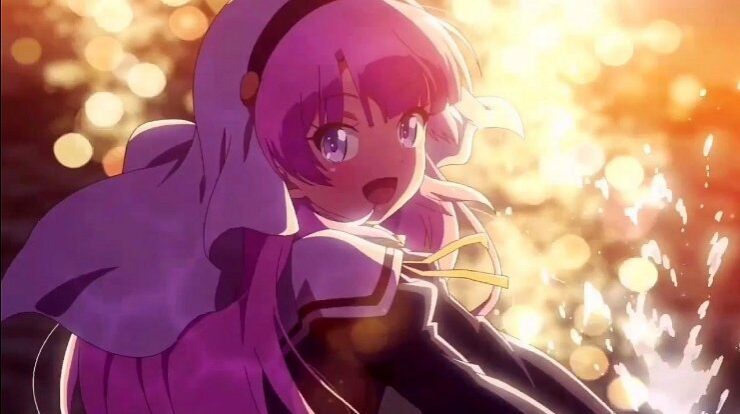 Top 10 Best Comedy Anime 2020 to Watch – Hey guys!. In this post, I'll be discussing a list of Top 10 Best Comedy Anime 2020 to Watch. As humans we definitely have a feeling of fatigue and boredom in life, and as normal humans we need entertainment and laughter, so from that, I present you the top 10 best comedy anime 2020 which is a pity to miss.
10. Peter Grill to Kenja no Jikan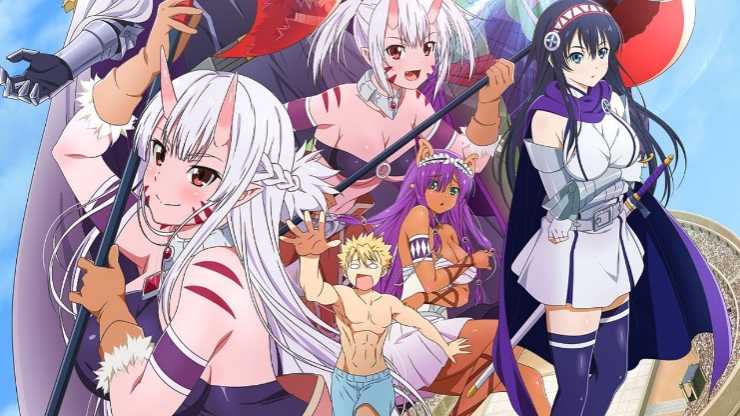 It is a comedy anime wrapped in ecchi that is very distinctive. Like other ecchi genre anime, there are many fanservice scenes that spoil the eyes of the audience, plus comedy which adds to the absurdity of anime. Tells the story of a knight named Peter Grill in a kingdom, in short, he participates in a tournament and wins which then gets the nickname the strongest knight on earth. Besides all that an unexpected fate will come and fill Peter's days, from the ogre, elf and orc races all want to be persistent with the strongest knight on earth in order to produce super seeds. Even though on the other hand Peter already has a prospective fiancee from a royal princess.
9. Gochuumon wa Usagi Desu ka? Bloom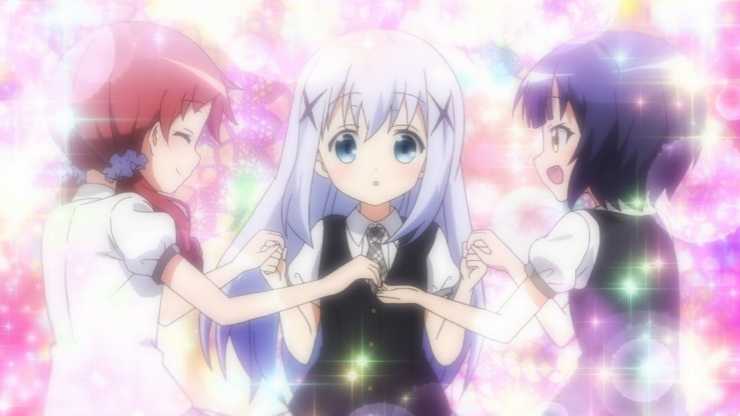 This anime is relaxed but still has its own characteristic comedy like in the previous sequels, especially for loli hunters, anime is mandatory to watch. Starting from a country girl named Cocoa Hoto who recently moved to a city, she lives and works in a cafe called Rabbit House. Here the story begins, starting from being friends with Chino Kafuu, the daughter of the cafe owner and Rize Tedeza, a girl who works part time at Rabbit House, the excitement of their togetherness that makes this anime worth watching in 2020.
8. Kuma Kuma Kuma Bear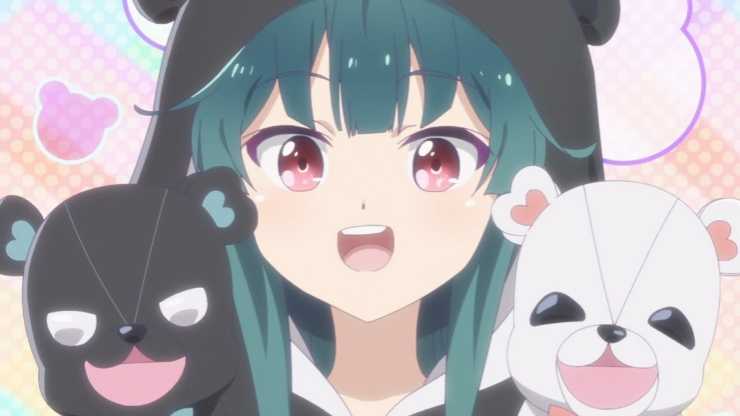 Another loli hunter anime on this list. It is a light novel series written by Kumanano. Tells the story of a girl named Yuna who really likes games, especially VRMMO genre games. Once upon a time he received a rare item in the form of a bear-shaped costum which turned out to be sending him to Isekai or another world, with a new world and Yuna's equip set of bear clothes becoming very overpowered. Even though the comedy that is presented is not based on a unique and stupid situation, this anime is able to provide freshness and humor to the main character.
7. Murenase! Seton Gakuen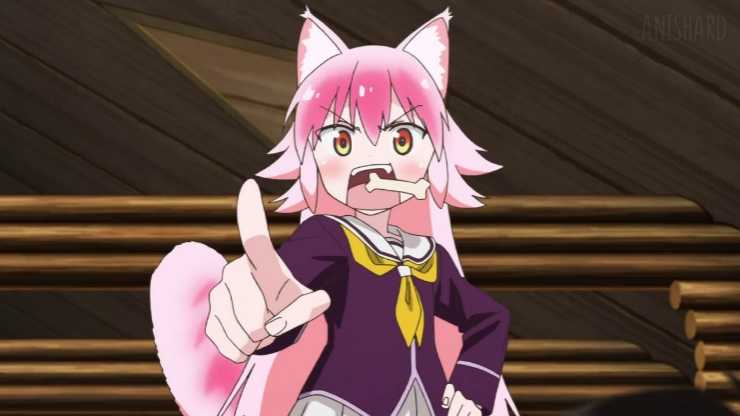 When the human race is low and the beast races dominate the earth. The background is in the Gakuen Platoon, where the school contains more animal-shaped students than human students, ranging from prehistoric animals such as t-rex to today's extant animals. Jin Mazama, the only human male in his class and hates animals, is also Hitomi Hino, the only girl in his class. How their daily activities at school and the absurd comedy scenes, plus the unclear animal characters make it even more chaotic.
6. Tonikaku Kawaii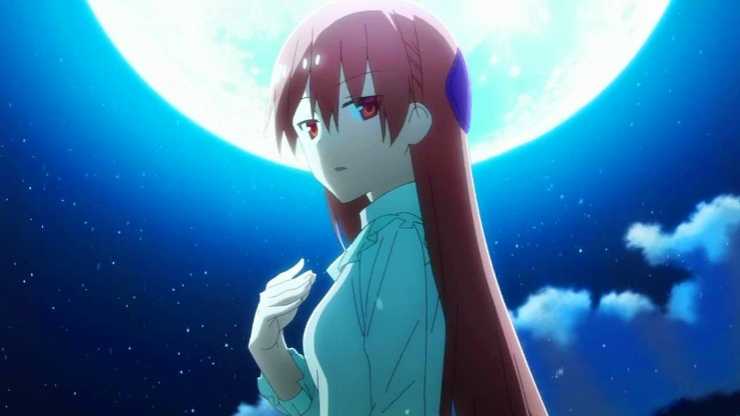 Who doesn't want to marry young? indeed marrying young there are consequences and responsibilities that must be borne by each partner. Tells a romantic comedy from a newly married young couple. Starting from an accident involving a woman and the main character, Nasa Yuzaki. Nasa unconsciously confessed to Tsukasa, who was then a woman who would become his wife in the future. Many years passed, after Nasa was 18 years old, Tsukasa came to fulfill his promise to marry Nasa. From here on, their lives both began.
5. Princess Connect! Re: Dive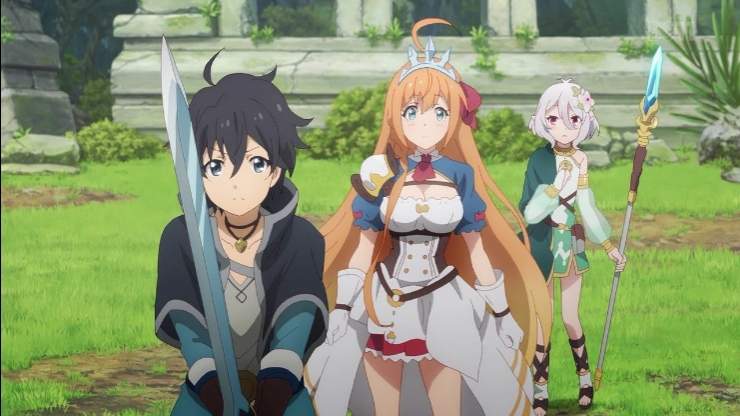 It is adapted from a Japanese game released in 2018 for smartphone devices be it Android or IOs. In 2020, as a sequel, this game finally gets an anime adaptation. Starting from a man named Yuuki who was resurrected to the human world, but in his awakening he experienced amnesia or forgetfulness, in amnesia he even forgot everything from starting to think and fight, which means he was born like a baby. In his adventures he was guided by Kokkoro, a messenger from the goddess who had raised him, for some reason the goddess could not accompany Yuuki to come down to earth.
4. Osomatsu-san 3rd Season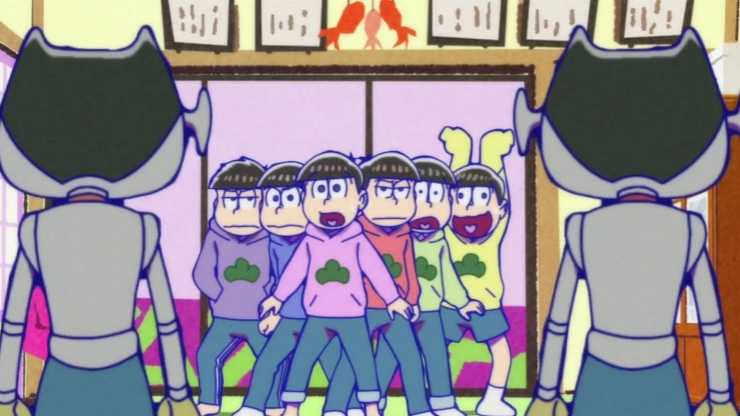 It's incomplete if you don't include this anime on the list. Osomatsu san tells the story of 6 twins from the Matsuno family who are identical twins but have different traits between them. While everyone sees laziness as a disease of society, but not with the Osomatsu Group, being lazy is the most enjoyable thing. Apart from the daily life stories of the twins 6, this anime also has many famous anime parody scenes that will make you laugh.
3. Isekai Quartet 2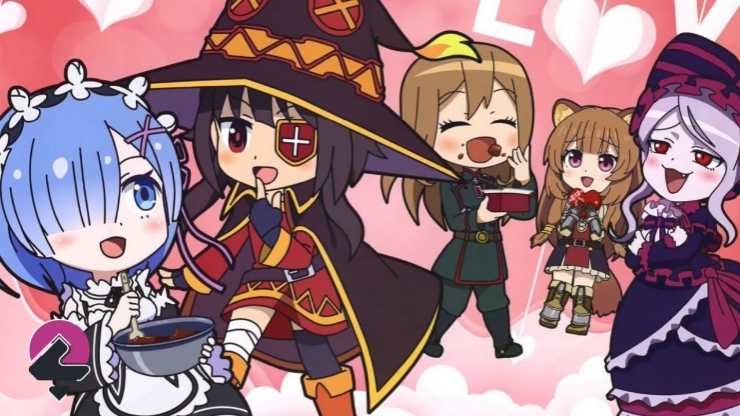 Isekai Quartet means 4 different worlds. Anime full parody of several famous anime, such as Overlord and Re:Zero. The story begins when a mysterious red button appears on each of the isekai where they live, whether deliberately or not they press the red button. It was until they were all called and gathered at a school in the new world, where there were teachers and complete principals. Start their new life by becoming students at normal schools with various backgrounds and problems.
2. Ishuzoku Reviewers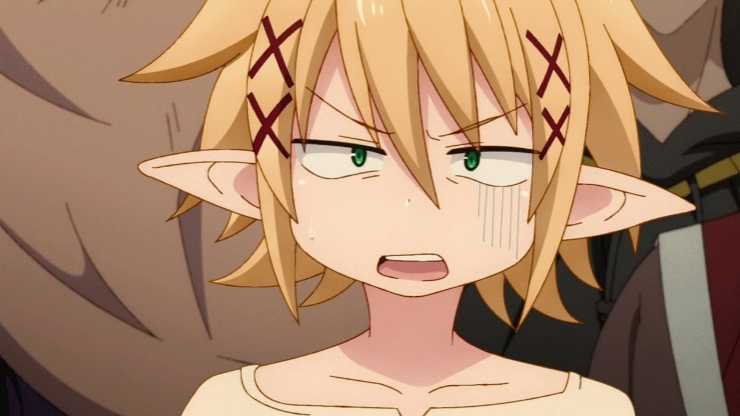 Where prostitution is legal and legal in the area. Starting from Stunk and Zel are the 2 most famous reviewers in the red district of the monster city, each of their reviewers gets a high rating for the townspeople, there is also a fallen angel named Crimvael who will later become friends with one profession, which at first Crimvael only followed Stunk and Zel gradually he enjoyed his new profession. Their job every day is just to visit unusual and strange prostitution places. And there are also many differences of opinion and judgment between them, that's what makes this anime funny and interesting.
1. Kamisama ni Natta Hi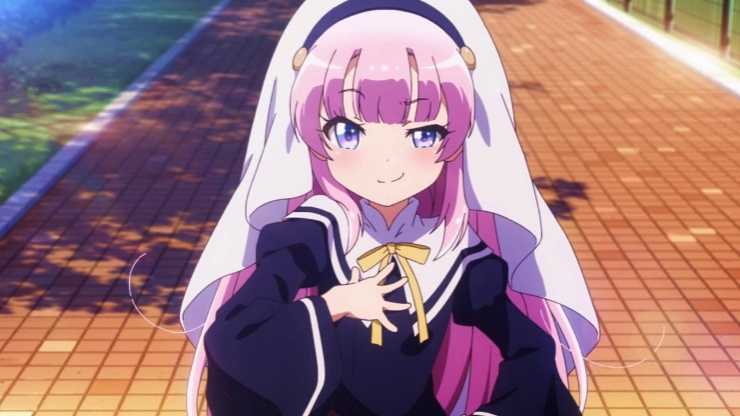 The first position is Kamisama ni Natta Hi. Where there is Jun Maeda, there must be a tragedy, let's call it the Charlotte anime and angle beats, you know how all the plot of this anime is if you've watched it. But here we are not discussing the tragedy, what we are discussing about the comedy elements contained in this anime. The story begins when a woman named Hina claims to be a goddess, that's when she feels that the world is approaching a talisman, so she chooses a human companion until the end comes, the human named Youta Narukami. How excited the two of them that he said the world will end soon.
That is it from today's post on Top 10 Best Comedy Anime 2020 to Watch. If you do not agree with the points in the post and have some of your own opinions, share them with us in the comments section down below. Keep visiting Animesoulking for more information about Anime and Manga.
Also, Read:
Chandan is the writer of "Top 10 Best Comedy Anime 2020 to Watch". Also, Connect with me on youtube and Facebook.