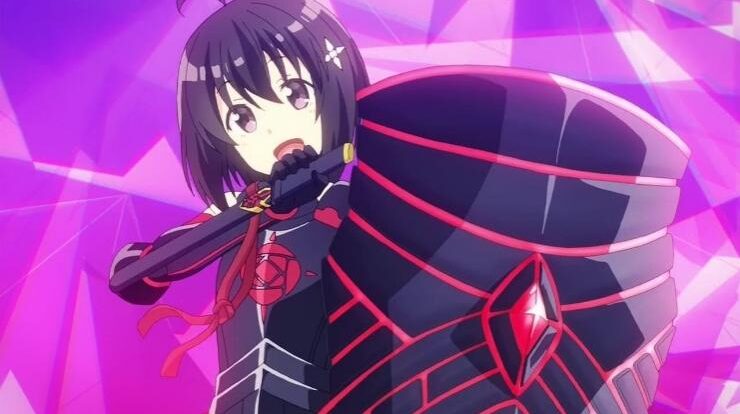 Top 10 Best Adventure Anime 2020 – Hey guys!. In this post, I'll be discussing a list of Top 10 Best Adventure Anime 2020. As a genre that seems mandatory for every anime, the adventure story is the main storyline in every anime, because without this kinda story, an anime is just a moving image without a clear and confusing storyline. From all the adventure anime in 2020, I have summarized some of the best adventure anime in my opinion. So today I'll give you the list of 10 adventure anime 2020 that you must watch at home.
10. Eizouken ni wa Te wo Dasu na!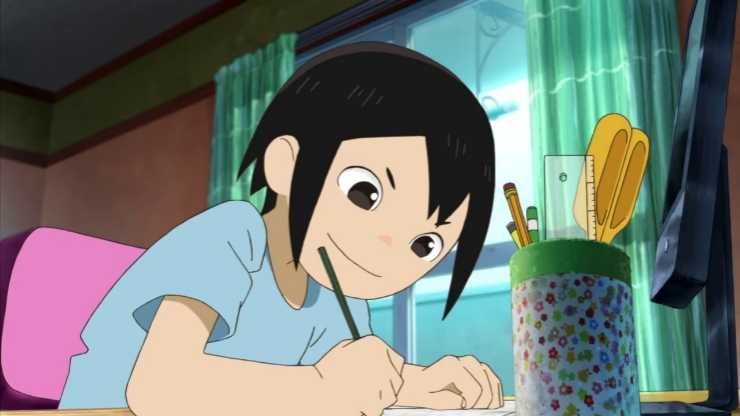 It tells a story about a girl named Midori Asakusa who dream of becoming an animator and making her own anime, but on the way she is embarrassed and hesitant to start. At one point she met a woman named Tsubame Mizusaki while watching an anime screening at school held by the anime research club. Tsubame himself is an illustrator who also dreams of becoming an animator. Together with Sayaka Kanamori who is Midori's closest friend and also really loves money, the three of them try to make their dream come true, which is to become a famous animator. The story presented by this anime is quite clear and interesting, plus this anime was directed by Masaaki Yuasa with his characteristic style which is unique graphics.
9. Princess Connect! Re: Dive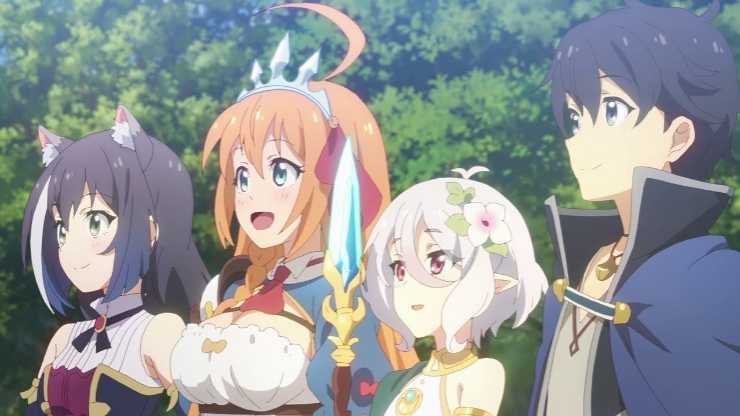 Again, the anime also belongs to isekai anime. Perhaps the depiction of a story that is easy to understand and almost all genres can be included in isekai, so that many anime themed isekai. The story of this anime begins in Isekai world on a continent called Astraea. A man named Yuuki fell from the sky, and then he lost all his memories, even his own name that he could not remember. Soon after he wakes up, an elf named Kokoro Natsume appears in front of him. Kokoro introduced himself as Yuuki's guide in the world sent by the goddess when he came down to earth. Kokoro will guide Yuuki from fighting against monsters and also the financial problems. On the way to find supplies they meet with Pecorine. The pecorine is described as a girl who likes to eat and is a bit stupid, but in a battle against monsters she has considerable strength. The next day they meet Karyl Momochi, a cat girl who has a fairly large magic. It is quite interesting to watch how the journey of uncovering the mystery of Yuuki's memory loss with his three friends and meet new people.
8. Kuma Kuma Kuma Bear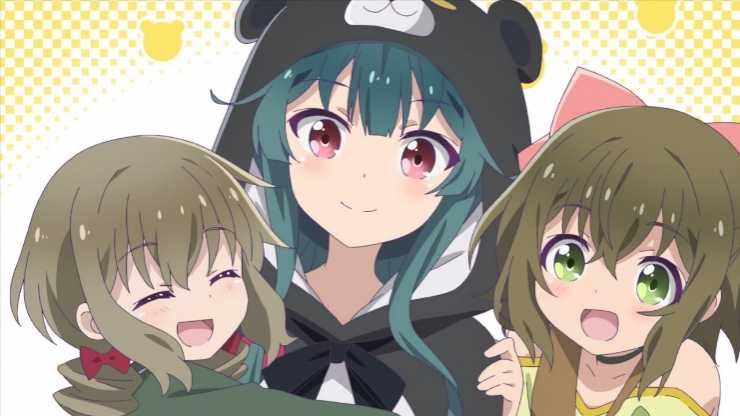 This comedy and fantasy anime genre is so interesting that you shouldn't missed it. The story centers on a Hikkikomori girl named Yuna, a girl who is currently 15 years old who is addicted to a VRMMO-type game, even going to school Yuna feels lazy and chooses her favorite game. One day, there was an update of the game she played, which she was prompted to select available items. From several items she chose 1 box containing a mysterious item. Unexpectedly the mysterious item gave her a set of bear clothes complete with 2 bear-shaped gloves as well. It turned out that 1 set of bear clothes she got was a rare item and was very overpowering in the game. Despite having great strength, Yuuna was reluctant to wear it because of the embarrassing design of the bear's clothes. Long story short, somehow when she woke up Yuna was already in a different world, where the game world became a reality. In this new world, Yuna meets Fina and Shia who will accompany her journey. How about Yuna's journey with her friends plus the cute summoned incarnations of Kumayuru and Kumakyuu.
7. Majo no Tabitabi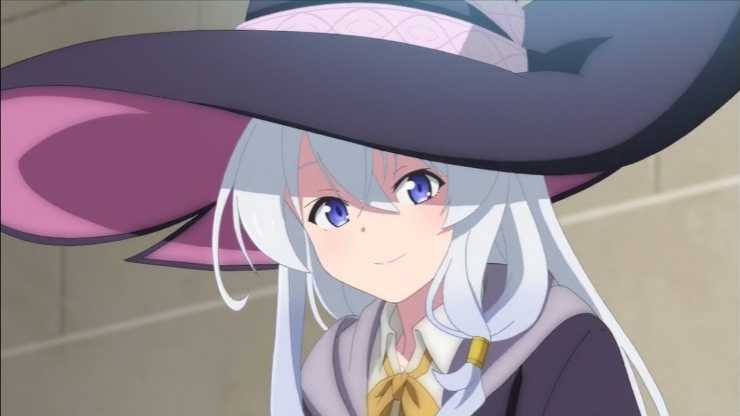 This witch and isekai themed anime is quite interesting. The story begins when long age, there was a witch named Elaina. Didn't know what she thought, Elaina started a journey which is travelling around a new world. On her way, she will meet new people from various countries as well as other magicians. From all the friendships, later it will be a small part of their story that becomes the basis of this anime story. From the theme and plot that the anime presents, it is quite simple, so you can easily understand the story.
6. Dragon Quest: Dai no Daibouken (2020)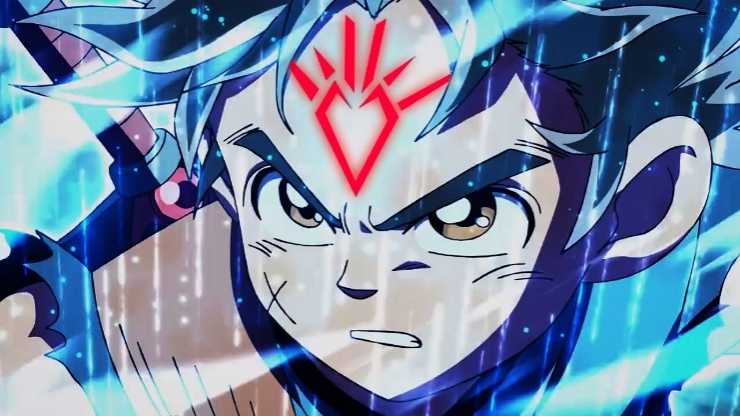 This action and adventure genre anime is a pity to be missed out. Since the TOEI animation studio that was created to work on this anime, it is clear that the graphics displayed are normal which is the characterisitc of this studio. Although in terms of graphics and character design it looks old school, this anime is still capable to provide a memorable story and an interesting adventure to watch. The story is centered on the only human child who lives with the monsters, the main character in this anime is good friends with the monsters who inhabit the island of Delmurin. Dai was raised by the friendly monsters on the island and they always helped him fight. The story in this anime focuses on Dai who avenges Avan. Well, who is Avan and who is the enemy that Dai will face? so watch the anime then…. Oh yes, this anime also has many game adaptations tho…
5. Golden Kamuy 3rd Season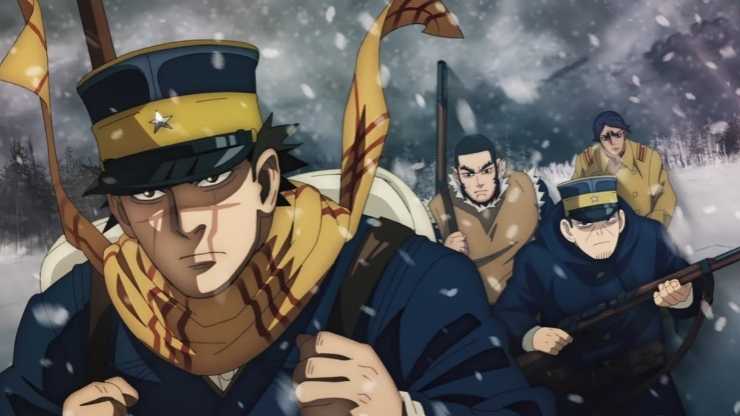 Finally, after waiting for about 2 years, the continuation of the third golden Kamuy series is released, with 12 episodes. By presenting almost the same staff in the cultivation of the previous season, this anime with pretty epic graphics should not be missed out in 2020. The story is still set in Hokkaido where is a cold and snowy place, located on the northern side of the Japanese island which is far and separated from the main island. It tells a story about Saichi Sugimoto who is one of the survivors of the Russo-Japanese war in the Meiji era. Sugimoto, nicknamed the Immortal, is now trying to accumulate wealth to save the wife of his comrade who has died in the war. During the gold hunt, he found various clues about the gold hidden by the criminals. Together with Asirpa, the Ainu girl who saved him from the extreme weather in the north, they go on an adventure and race against criminals who hunt hidden treasures. Ignore graphics and character designs that look old, because this anime will prioritize an epic history and storyline.
4. Tower of God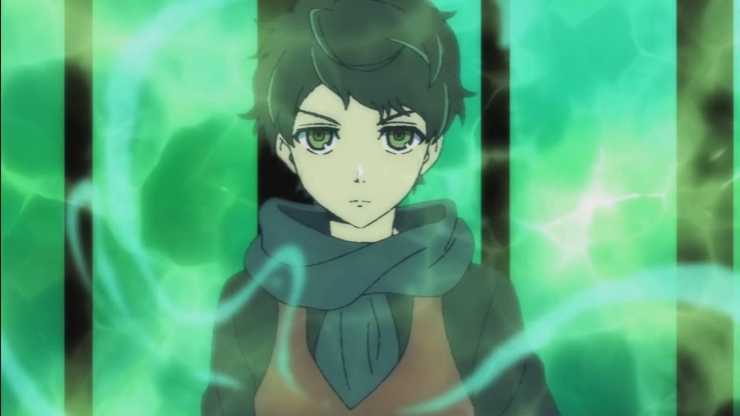 Tower of God is based on the Manhwa series (the Korean version of the manga). Where there is a mystical tower, Twenty-Fifth Bam, the name of the child who only knows the dark cave and there is no light, who lives and is trapped under the mysterious Tower. With the myth that surrounds the Tower, that anyone who can climb the Tower to the top, all of his wishes will come true and he or she will be rich and famous. One day, a girl named Rachel arrives from a lack of light, and Bam's life begins to change. Bam learns about the outside world from Rachel, but in that joy, Rachel says she must go on to continue her journey to climb the Tower again. As soon as Rachel leaves, Bam, who has already fallen in love with Rachel, vows to follow and meet again at the top of the Tower. So, the new journey begins to find Rachel, armed with the legendary mysterious sword.
3. Itai no wa iya nano de Bougyoryoku ni Kyokufuri Shitai to Omoimasu.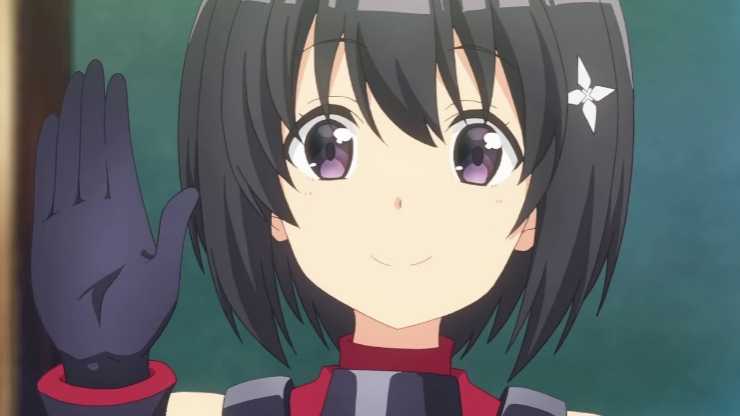 The anime that aired in winter 2020 tells the story of a young girl named Kaede Hounjo who has just played an online VRMMO game. It all started when her friend, Risa Shiramine, who sent her a set of VR game devices to ask her to try and review it. Because Kaede have just played this kind of game for the first time, Kaede is very excited, especially since this game is a recommendation from her best friend. Kaede named her character in the game, Maple. As a beginner, Maple sacrificed all of her status points for vitality, the higher the vitality the less damage was taken, but as a consequence the high vitality, the player had no speed. Within a few days of playing, Maple's character account is over power and has absolute defense, starting from physical and magical attacks. Don't forget that Kaede's friend Risa Shiramine finally logged in and created an account named Sally, where here Risa is a professional gamer. I bet you can't miss the adventures of maple and sally on their journey to create and get a new guild with new friends.
2. Sword Art Online: Alicization – War of Underworld 2nd Season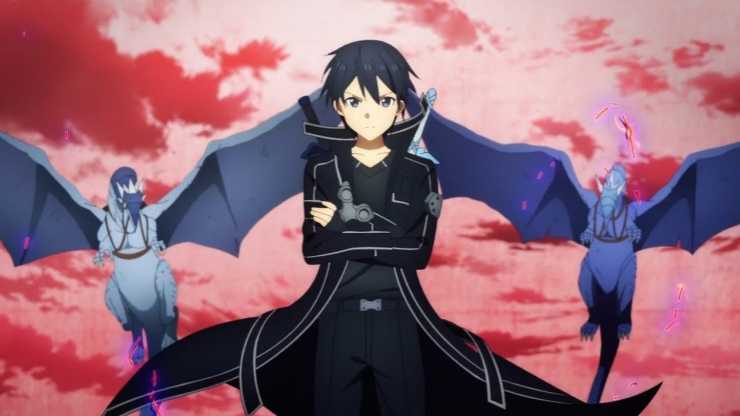 The story is still going on with Kirito and Asuna as hero and heroine, where the battle continues against the Dark Territory, Asuna's arrival really helps the humans to fight against dark territory. The last episode of SAO Alicization -War of Underworld season 1, shows the ALO (Alfheim Online) player, Sinon, helped the human side. In the story, it seems that Kirito is starting to rise from his slump. Are they able to resist attacks from the Dark Territory?
1. Somali to Mori no Kamisama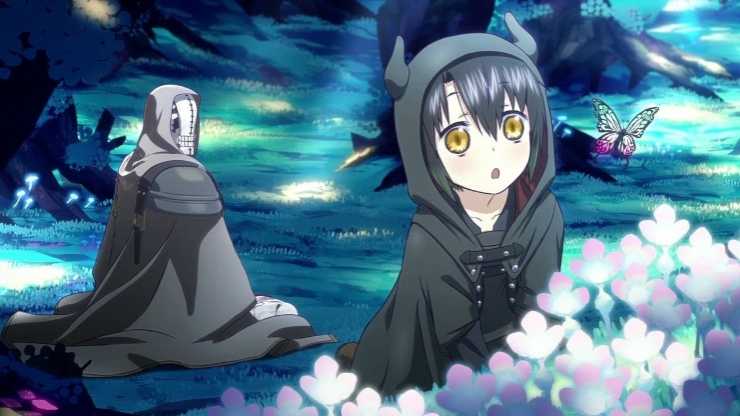 It is the story of a journey between a human child and a golem, like a child with his own father. Somali, a lonely girl who suddenly finds a golem in the deep forest who later becomes her travel companion. Even though the manga has been released in 2015, the anime adaptation has just released in 2020 winter season. The anime tells the story of a world where there are many lives between entities, both spirit life and various monsters. It all starts with the human and monster live safe and sound. However, there is a conflict between humans and monsters that caused humans killed. Thus, the number of humans becames very rare. This anime has epic graphics and a slow flow, making us really immersed in watching it. This anime is very worthy to watch at home. Especially because this anime has a very good ending.
That is it from today's post on Top 10 Best Adventure Anime 2020. If you do not agree with the points in the post and have some of your own opinions, share them with us in the comments section down below. Keep visiting Animesoulking for more information about Anime and Manga.
Also, Read:
Chandan is the writer of "Top 10 Best Adventure Anime 2020". Also, Connect with me on youtube and Facebook.