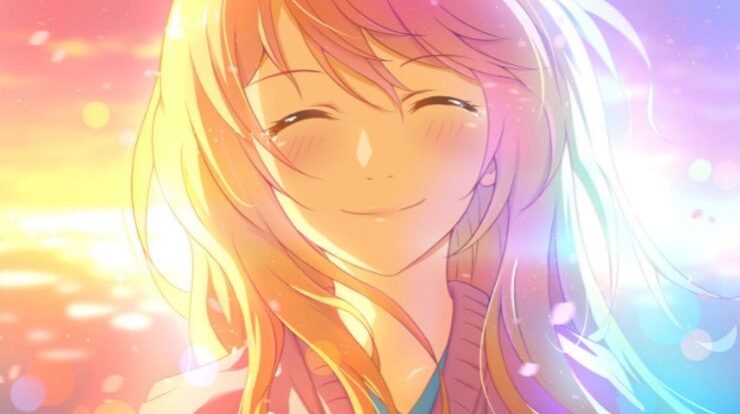 Top 10 Best Anime Sad Ending List – Hey guys!. In this post, I'll be discussing a list of Top 10 Best Anime Sad Ending List. Well, for those of you who need something to make you cry so that you can feel better. This list is no doubt for you. This time, let's talk about the anime that has the best sad ending. So, Let's get started!
10. Angel Beats!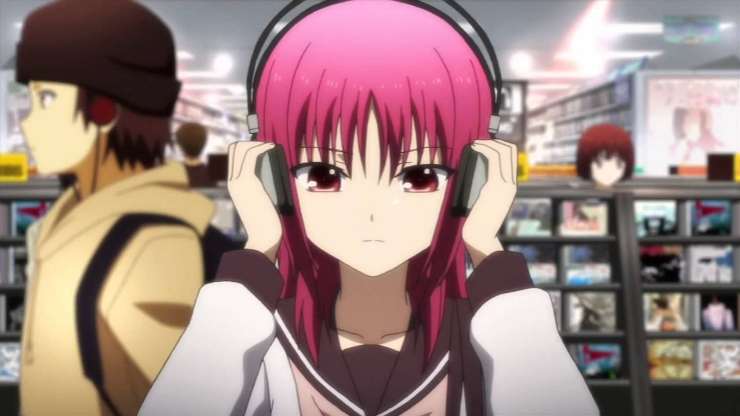 Release in the Spring 2010, Angel Beats tells about the life after death. P.A. Works studio in collaboration with Aniplex made this anime, while the story concept was written by Jun Maeda. The series has been praised for the integrated music, humor, and action into a plot with a deep and strong storyline. The anime sets on the boundary between reincarnation and death, those who were here were those who still have regrets in their youth, and they still haven't been able to achieve their dreams while they were still alive. The story begins with Otonashi, who has just awaken from the dead yet he wasn't aware that he has died. Later, Otonashi joined SSS because of an invitation from a girl named Yuri. From here on, they carried out various operations to attack Tenshi. Although the plot of this anime contains many actions and comedy scenes, the ending itself was unexpected. Well, Jun Maeda Saiko never dissappoint us, right?
9. Assassination Classroom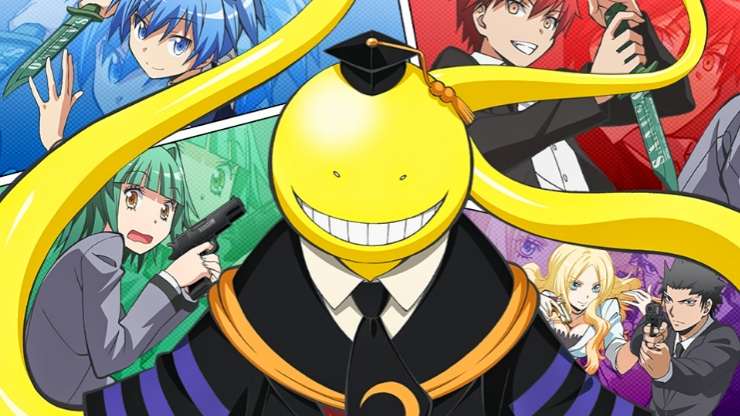 Release in 2015, Assassination Classroom is an anime that has 2 seasons, which the first season aired in winter 2015 and the second season aired in winter 2016, with the same studio maker, namely Lerche Studio. The story begins when a mysterious creature has succeeded to split the moon. Since then, the students of class 3-E at Kunugigaoka Middle School found themselves faced with a very big task, which is killing that creature before he destroys the earth with the appointed time. With the nickname Koro Sensei, the tentacled creature (who split the moon) teaches the students in class 3-E and teaches them how to kill, which is none, other than to kill himself in the future before he destroys the earth. Can guess what the ending will be like? Well, the ending must be full of emotion. I guarantee..
8. Spririted Away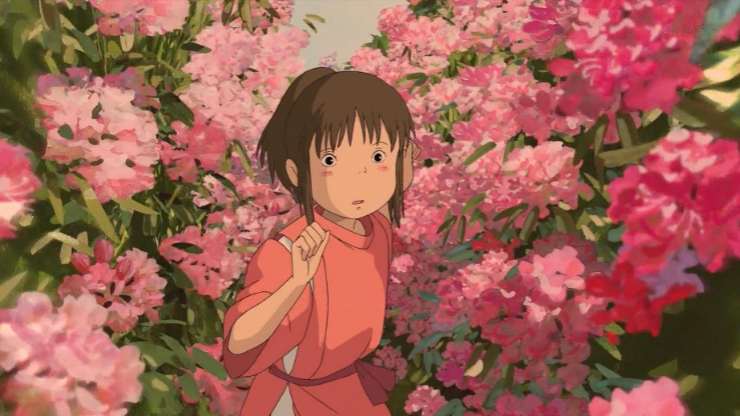 Released in 2001, this anime was made by studio Ghibli, where the studio is already very famous for the anime with its sad scenes. The story revolves around a little girl named Chihiro Ogino who is 10 years old. One day, Ogino was walking with her family and found an amusement park that was unused and abandoned. They slowly entered and explored the park until they come into the garden which was strange. In fact, they didn't realize that they had crossed into the spirit and they ended up being trapped there. With the help of a mysterious person named Haku, Chihiro tried to get out of there and brought her parents out safely. This anime is one of the anime with the highest gross income in Japanese history. Also, Spirited Away has won numerous awards including the 75th Academy Award in 2003.
7. I Want To Eat Your Pancreas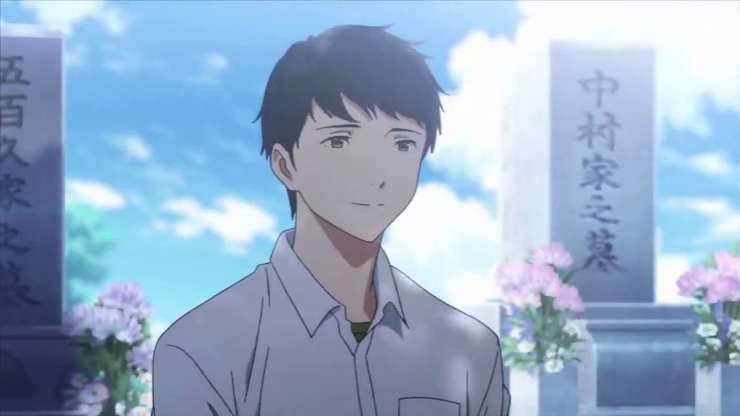 I want to eat your pancreas is adapted from the Yoru Simino novel of the same title. Released in 2018, this anime is a drama genre film by the VOLN studio which is famous for its Ushio to Tora series. It is said that a protagonist is a bookworm who avoids the outside world. Haruki Shiga believes that he is not interested in other people and also no one is interested in him. His life began to change when he found a diary entitled "Living With Dying" which turned out to be owned by a girl in his class named Sakura Yamauchi. Then, the love story and full of drama between Haruki and Yamauchi begins.
6. Tokyo Magnitude 8.0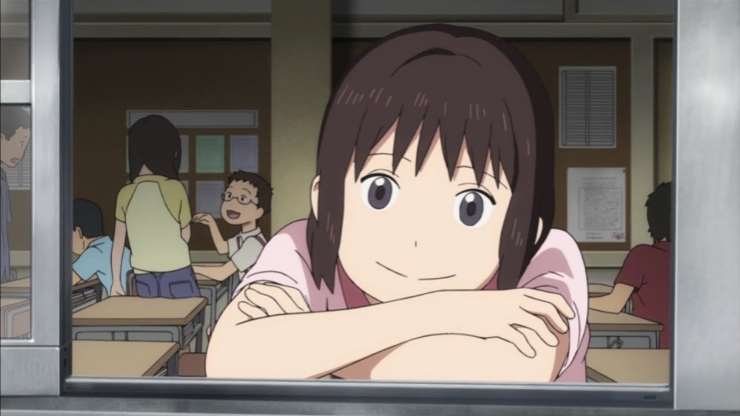 Released in Summer 2009, this anime belongs to drama genre made by Bones and Kinema Citrus studios. According to the information at the beginning of this anime, Tokyo Magnitude 8.0 was made because there was a prediction with 70% accuracy that in about 30 years, an earthquake measuring 7.0 on the Richter scale would shake Tokyo. The story begins when two brother and sister named Yuuki Onozawa and Mirai Onozawa came to an exhibition. Unfortunatelly, an unexpected fate befell them. Starting from Mirai's words that "the world would be better destroyed". It didn't take a long time for an earthquake measuring 8.0 to shake Odaiba which caused the buildings ruin and made everyone running in panic. The two of them had parted away and met Kusakabe Mari. In the end, with lots of struggles, they were able to go back home. But what happens afterward? You must watch the anime yourself if you're curious. If you, who have watched this anime and didn't cry, well, are you stil human?
5. Anohana: The Flower We Saw That Day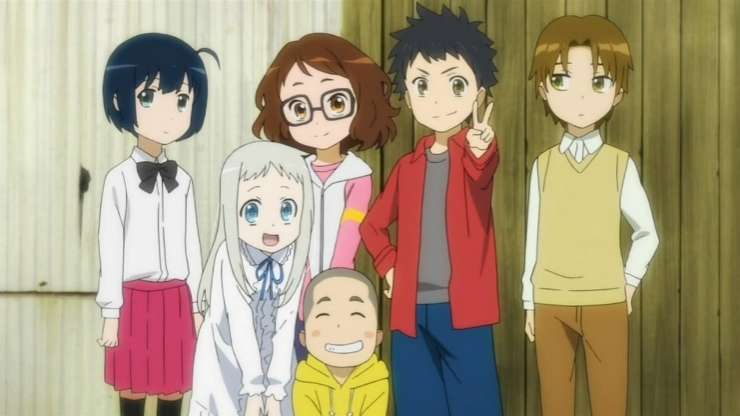 Released in spring 2011, this anime was made by studio A-1 Picture. It belongs to the genre of drama, slice of life and supernatural. The story tells about the friendship between childhood friends, named Jintan, Yukiatsu, Anaru, Poppo, Tsuruko and Menma. Their friendship has been established since childhood. Then, an incident happened to them and made them change their attitude. After that incident, they live alone and never meet, until 10 years have passed, finally they are reunited. Anohana anime teaches us a deep sense of sincerity and loss. The story that is presented is quite simple, but the feelings conveyed by this anime are quite deep.
4. Plastic Memories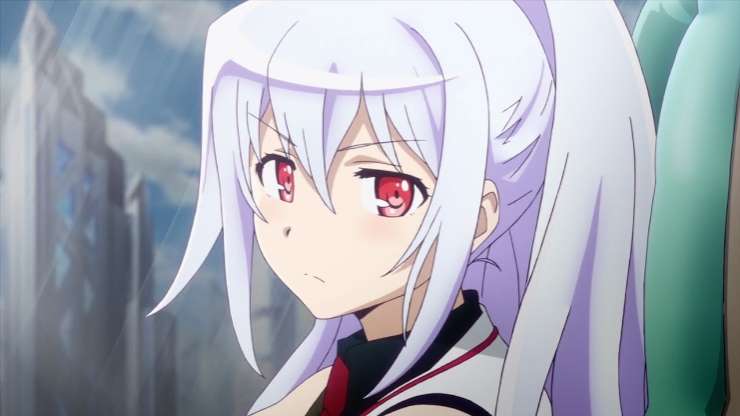 Release in spring 2015 and made by Doga Kobo studio. This anime itself has Scf-Fi, drama and romance genres. Plastic memories sets in a city, in the future, that is very advanced and sophisticated, where humans live side by side with androids which have the form of ordinary people and the same as humans, they have memories and emotions. SAI Corp is a company that designs and manufactures the android called Giftia. Giftia is an android model with the latest technology and has almost human-like qualities in terms of faces, thoughts and the ways of act. However, Giftia android model is only able to live about 9 years. Tsukasa Mizugaki is a new employee at the terminal service. He is responsible for problems caused by Android. He also has an android partner named Isla. Yes, this anime is a romantic story between humans and androids that full of emotion.
3. Your Lie in April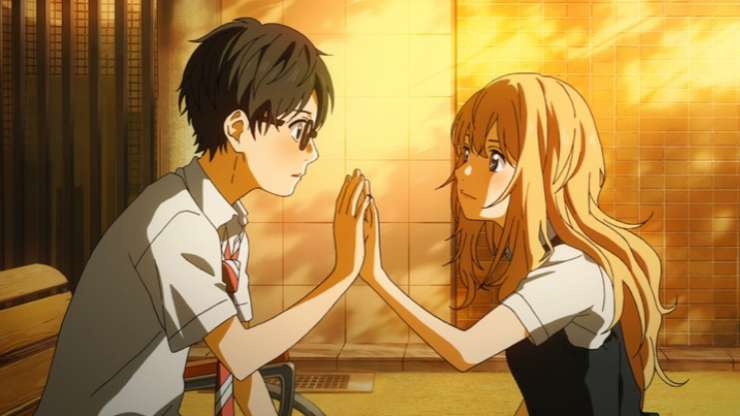 This anime was released in Fall 2014 and made by A-1 Pictures studio. Your Lie in April belongs to the genre of drama, music, and romance. The story revolves around a high school student named Kousei Arima who decides to no longer play the piano, but slowly he made up his mind when he meets a student named Kaori Miyazono, a girl who likes to play the violin. What is Kousei's reason to stop playing the piano and also why Kaori's violin playing is unusual and tends to get messy since she doesn't follow the rule.
2. Clannad: After Story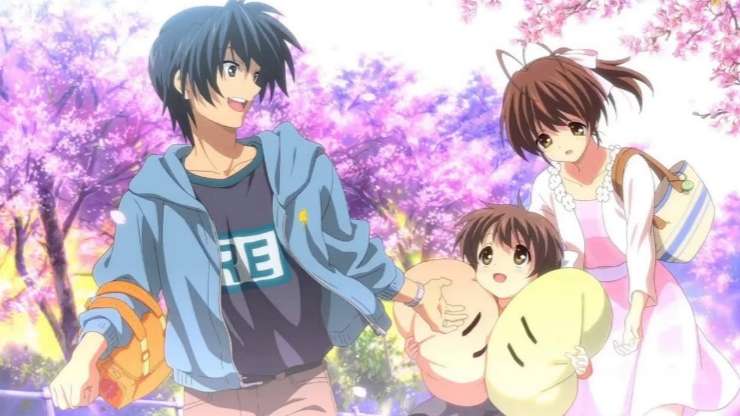 This anime which is released in fall 2008 is a continuation of the previous Clannad series. Clannad: After Story has a supernatural and slice of life genre. In this anime, Ozaki Tomoya and Furukawa Nagisa were in love since high school. However, the life journey is not as easy as they imagine, especially for Ozaki, who in the end, is always being hurt and feeling depression. This anime is one of the anime that will make you cry, for sure.
1. Graves of the Fireflies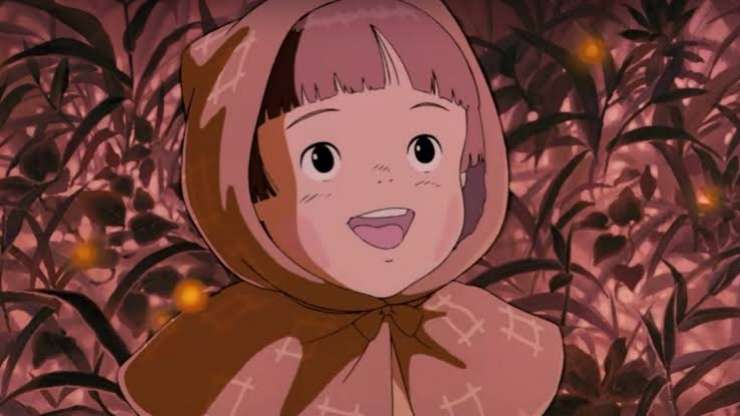 This anime was released in 1988 and made by studio Ghibli. Graves of the Fireflies is a movie based on the 1967 semi-autobiographical short story with the same title by Akiyuki Nosaka. The story centers on his experiences during and after the American bombing of Kobe in 1945. The film has won several awards including the Japanese Catholic film award in 1988. The anime tells the story of Japanese life after the bombing due to the World War. Seita and Setsuko are siblings whose lives have been ruined by the war. They lost everything, their families and homes and futures. It can be said that Graves of the Fireflies is Setsuko and Seita's life journey of how they can survive the post war and whether they can start their life again.
That is it from today's post on Top 10 Best Anime Sad Ending List. If you do not agree with the points in the post and have some of your own opinions, share them with us in the comments section down below. Keep visiting Animesoulking for more information about Anime and Manga.
Also, Read:
Chandan is the writer of "Top 10 Best Anime Sad Ending List". Also, Connect with me on youtube and Facebook.