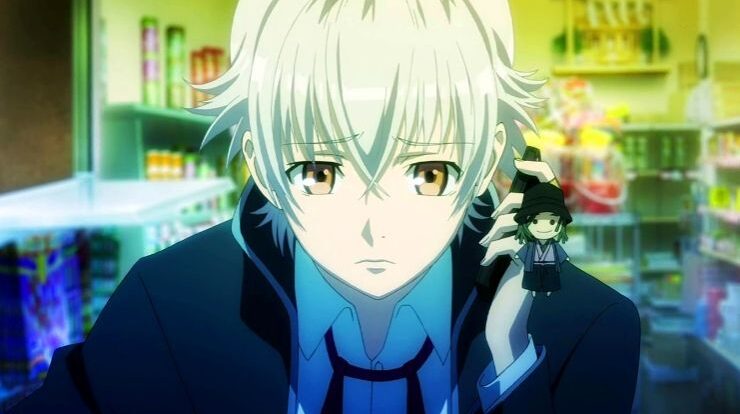 Top 10 Anime With Best Graphics – Hey guys!. In this post, I'll be discussing a list of Top 10 Anime With Best Graphics. Besides having interesting storyline, the graphics appeal presented in anime is an important element that makes people enjoy watching anime. As the technology develops, the anime becomes more sophisticated, so that many anime studios are now competing to create their own works with the best graphic quality. Today, I'll give you the list of anime that have best graphics. So, let's get started.
10. God Eater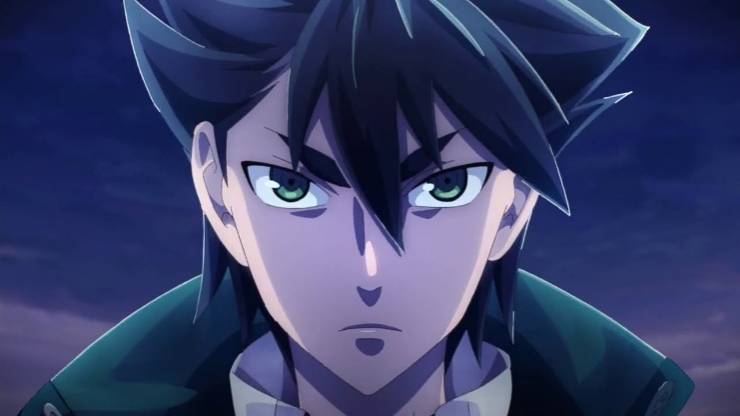 Which is an anime adapted from a game. Produced by studio Ufotable, the God Eater anime displays graphics that are quite different from the previous one that were worked on by this studio. The series from the God Eater anime presents a visual texture that looks quite different, especially in terms of coloring and shading of the characters. At first glance, it seems stronger and has a high contrast. For those of you who are used to playing the game, they must be familiar with other characters and scenes from this anime. The story occurs in 2071, when humans began to become extinct as a result of the man-eating monsters called 'Aragami'. To fight them, an organization called Fenrir is created, which consists of special human members who can use the God Arc, a special weapon against Aragami. This anime focuses on the main character Lenka Utsugi to eradicate the Aragami.
9. Kyoukai No Kanata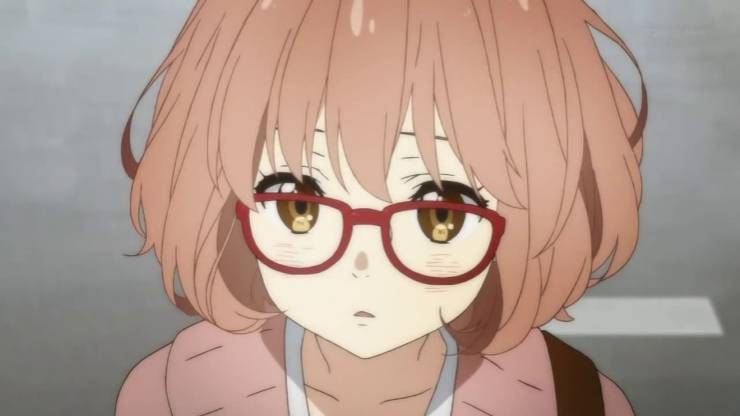 This anime is made by the Kyoto Animation studio with the genre of Supernatural, romance and a little spiced up with comedy. This anime displays good graphics and stories successfully, especially the effect given when Kanbara turns into half Youmu. For your information, Youmu is a supernatural being that can only be seen by those with Supernatural descent. This anime tells the story of Akihito Kanbara, a high school student who is a half human and half Youmu, and a girl named Mirai Kuriyama who is one of the remaining demon slayers of the cursed clan family. Mirai can manipulate their own blood and shape it as a very corrosive weapon.
8. Fate/Stay Night: Unlimited Blade Works
This anime is carried on by Ufotable studio, which has been trusted for making this series popular. The strength of this anime is the graphics, which are made very detailed. The effects of color gradations, lighting, and shadows in every object make the animation very lively. Fate/Stay Night sets in the city of Fuyuki which has become a battlefield for the holy grail. It is believed that holy grail can grant all requests. And then, 7 masters and 7 servants were chosen, each of whom fought for the holy grail to the end. With endless action scenes, this anime features endless epic battles.
7. Psychic School Wars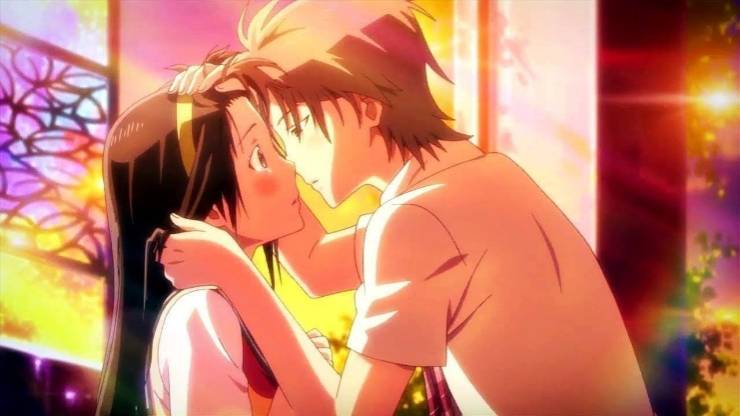 Commonly known as Nerawareta Gakuen which is made by Sunrise studio. This movie is adapted from a science fiction novel in 1973 by Taku Mayumura. This movie itself has a romantic genre and is slightly spiced with light comedy, and don't forget the most important elements in this anime which are cool and exciting supernatural scenes. The graphics is displayed very well, and also the movement between scenes is very good, plus the lighting effect that looks like real. A transfer student, Ryoichi Kyogoku, in the 8th grade. He has telepathic ability that enable him to control other people's thoughts, with this ability making him able to read other people's minds and quickly gain popularity and charisma in school.
6. K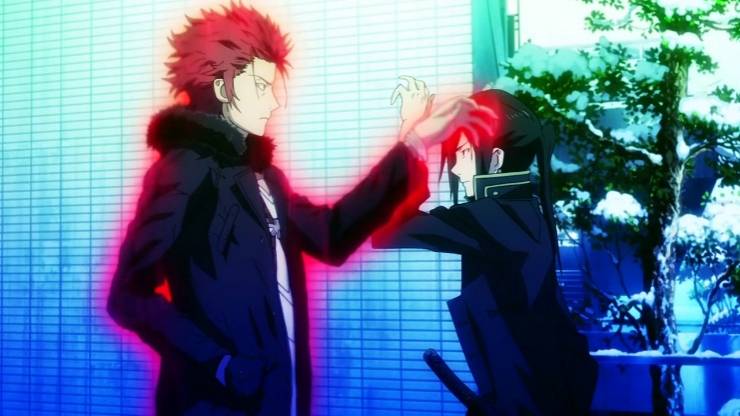 Also known as K Project. Which is made by studio GoHands. GoHands studio is famous for its anime titled Seitokai Yakuindomo and Asa Made Jugyou Chu!. Even though it is carried on by a studio that is not a specialist in action anime, this K shows that this studio is so serious in working on action anime that it has an outstanding graphic design as you can see from the image quality, cool character designs. The fight scenes which are extraordinary, all depicted in great detail and also colorful. The well blend of 2D and 3D technology makes this anime has high quality in terms of graphics. It tells about Yashiro Isana who lives a relatively ordinary life. He lives in a technologically advanced city called Shizume and attends Ashinaka High School, a prominent high school located on an island. Yashiro is friendly with everyone. His life changed until when he was accused of murder and being hunted down by a certain group.
5. Tenki no Ko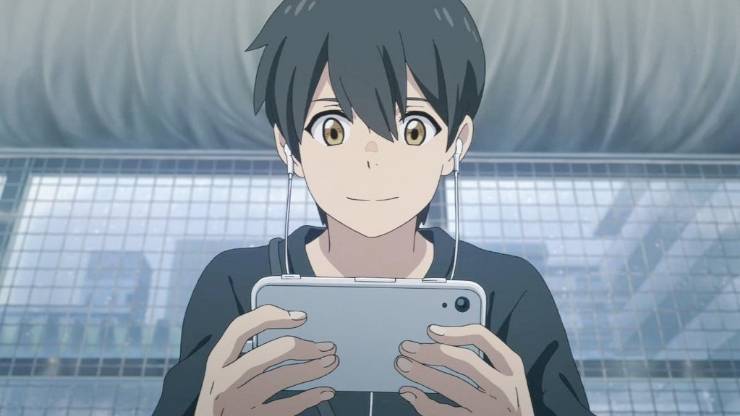 Which is translated as Weathering with You. One of the most successful animations by director Makoto Shinkai. In term of the anime graphics, there's no need to worry about, since the very detailed graphics of this anime has already been recognize by the viewers. Well, let me tell you a little about the storyline of this anime. It's about a story of a high school student named Hodaka Morishima, who left his hometown and went to Tokyo. Living alone and in poverty makes him work as a writer in a strange magazine. At one time, Morishima met Hina Amano who had a mysterious power capable of controlling the weather.
4. Kotonoha no Niwa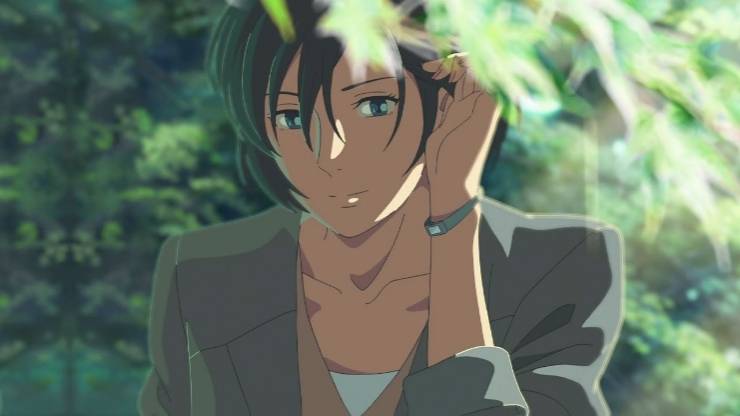 Commonly known as The Garden of Words. One of the animated drama genre films that was released in 2013. Kotonoha no Niwa will showcase the superiority of its graphics. Perhaps, the first time watching this anime will focus on the graphics rather than the story. Then, you will start to focus on observing every detail, from the swaying leaves, falling raindrops, the changing color of sky, the flickering lights on the top of the building, to the milling trains. With the dominant green color, this anime looks natural and fresh. The story itself tells about Takao Akizuki, a teenager who often skipped class. One day, when it was raining, he skipped class and went to the park where Takao met an office girl sitting in the gazebo. For your information, Takao is a person who likes to design and make shoes. He has a dream to continue his education to design school.
3. Byousoku 5 Centimeters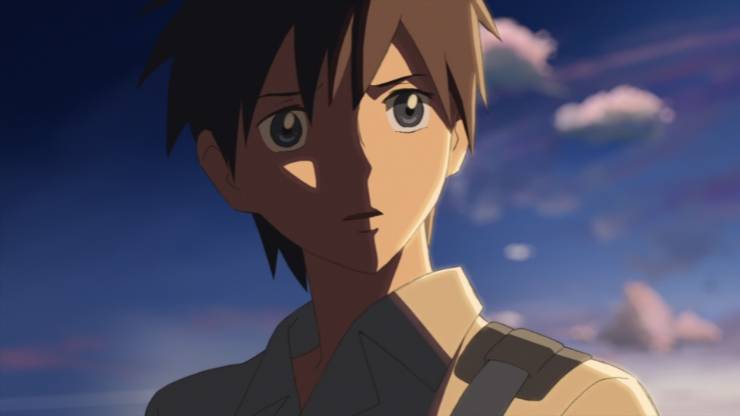 Also known as 5 Centimeters Per Second. It is an anime movie from the ComiX Wave Films studio. If in the previous list there is an anime entitled Kotonoha no Niwa that had a dominant green color, in the Byousoku 5 Centimeter anime, the color highlighted is pink, as a depiction of blooming cherry blossoms. For the graphics, this anime deserves to be the best. FYI, Byousoku 5 Centimeters is divided into 3 movies that have different timelines, telling about Toono Takaki and his complicated love story.
2. Violet Evergarden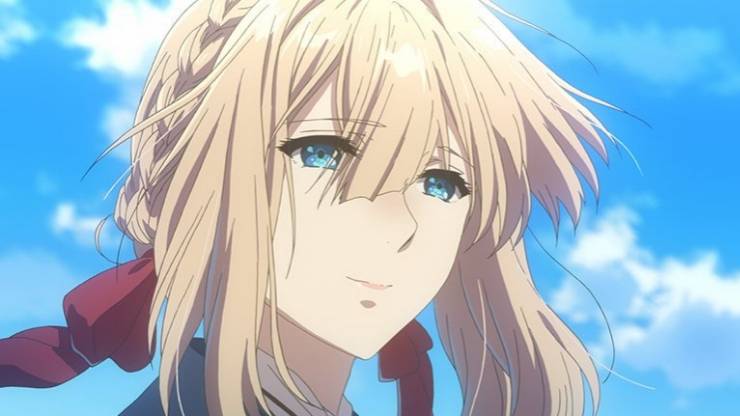 It is an anime from Kyoto Animation. Besides the extraordinary backsound and story, Violet EverGarden is an anime that has above average graphics, by providing extraordinary details, for example in the work of hair designs and the depiction of eyes that are very beautiful and look real. The anime itself tells the story of a former murderous woman who has now retired and becomes a letter writer while searching for and learning the meaning of the word love.
1. Kimi no Na Wa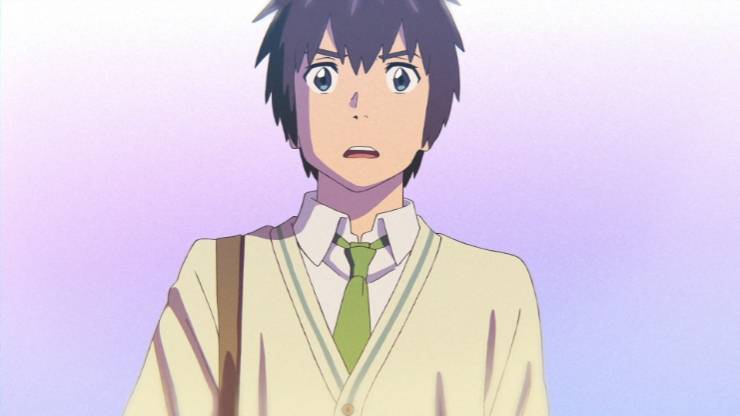 Also known as Your Name. One of the most successful Japanese animated films of all time. With a complex storyline and background plus a stunning graphic display, especially the graphics and backsound that are displayed at once in the scene the falling of meteor that makes goosebumps. This anime has successfully stolen the attention both in Japan and in the world. Kimi no Na Wa tells the story of accountry girl in a high school named Mitsuha Miyamizu with Taki Tachibana, a Tokyo urban boy. Taki is busy living life as a high school student while working part time. One day, Mitsuha wakes up in a room that does not belong to her and finds herself in Tokyo, but the shocking fact is that she is in Taki's body. Whereas, Taki finds himself living life as a girl named Mitsuha in somewhere village.
That is it from today's post on Top 10 Anime With Best Graphics. If you do not agree with the points in the post and have some of your own opinions, share them with us in the comments section down below. Keep visiting Animesoulking for more information about Anime and Manga.
Also, Read:
Chandan is the writer of "Top 10 Anime With Best Graphics". Also, Connect with me on youtube and Facebook.