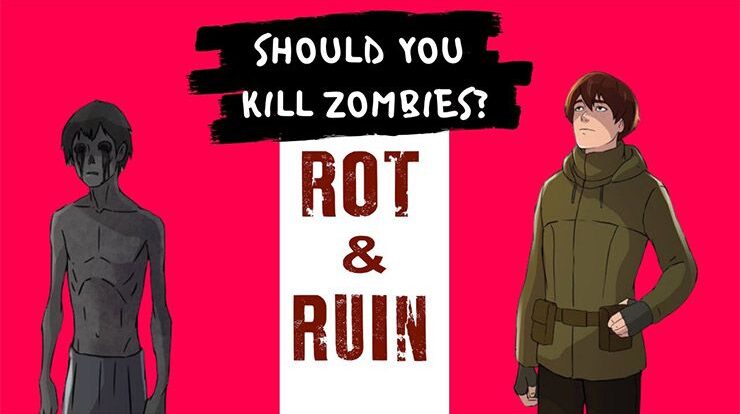 Top 10 Zombie Webtoons You Must Read Right Now – Hey guys!. In this post, I'll be discussing a list of Top 10 Zombie Webtoons You Must Read Right Now. Webtoon Originals which contain the popular zombie trope. Well, let's go to the list.
10. Rot & Ruin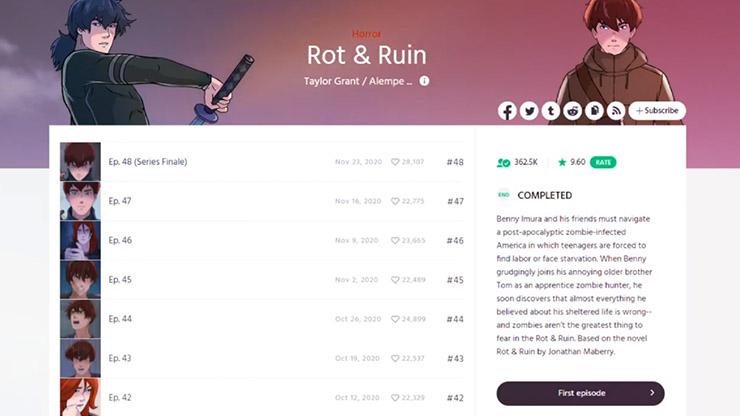 I adore its novel version that I finished all parts, but the webtoon version… just not as much. It's primarily because my favorite character here looked different from what I had imagined. I know it's my fault for imagining him as just a dark version of Tadashi… but I just can't.
9. DEAD Days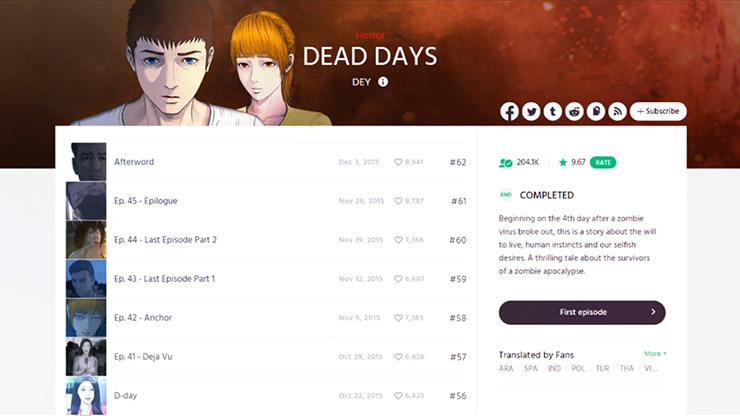 It's certainly a good apocalyptic zombie series but the story which this webtoon used is kinda overdone. This has the best art among zombie webtoons that I've seen so far though. It's cinematic quality!
8. Boyfriend of the Dead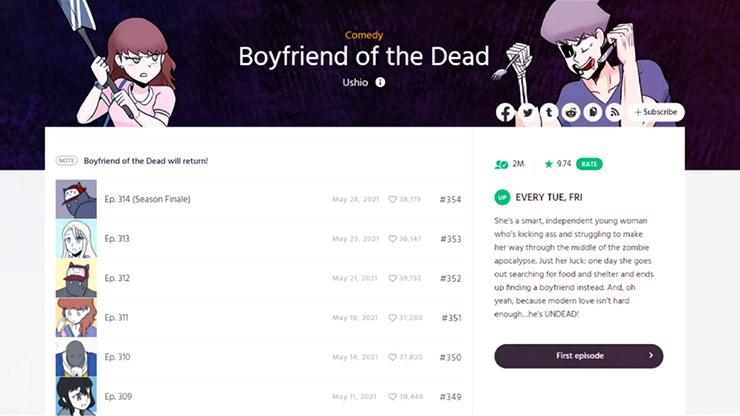 It's a fun zombie series with some gore and romance. I like the main character for being a huge fanboy of Frozen's Elsa.
7. All of Us Are Dead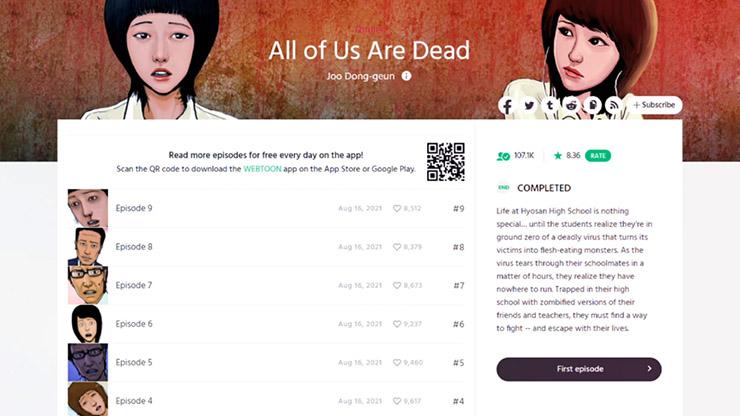 Putting aside Japanese horror manga, there aren't much zombie webcomics in a school setting. Story's okay so far.
6. Hooves of Death
This is a dream come true for people who love both zombies and unicorns (like me). Great series!
5. Rebirth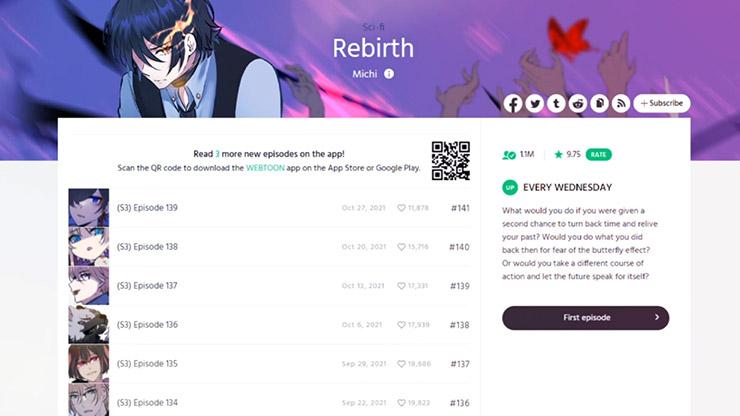 Zombies, sci-fi, special abilities, regression…. Interesting combination. What this series offers that is very uncommon among webtoons is the fatherly love. We need more of this.
4. Surviving Romance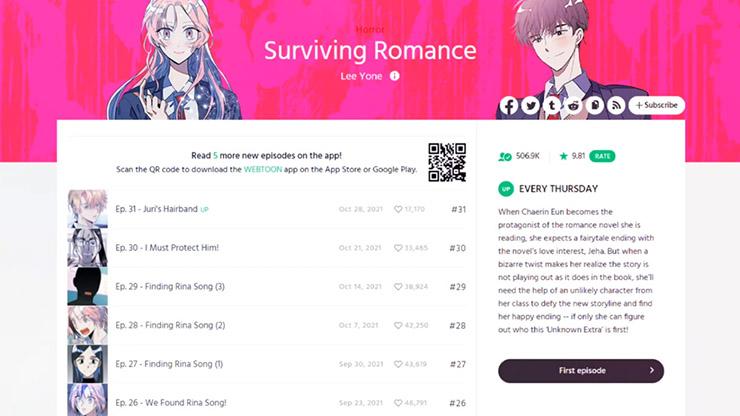 Romance fantasy isekai and regression ARE overdone, but for the first time we see a series that's supposed to be under those genre turns itself into a horror adventure story. I find that so refreshing. The characters are unique and the story gets more interesting as you read more. As expected from the creator of The Makeup Remover.
3. My Daughter is a Zombie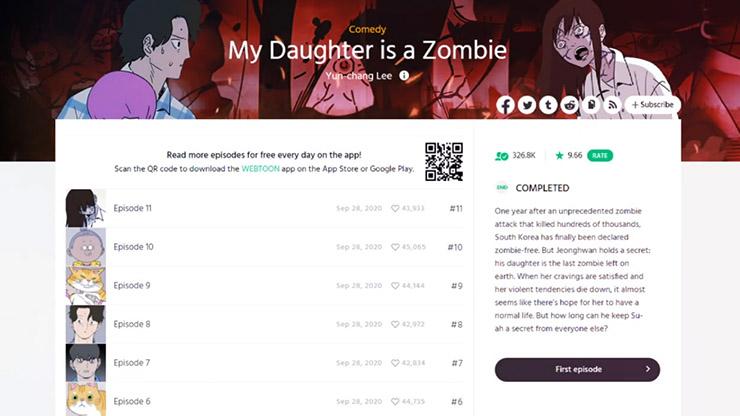 You need to prepare your tissues when reading this… because you might laugh from sadness or too much laughter. Hehe. It has lots of crazy humor and heartwarming family love. The father and daughter love especially is very very touching. So this is a very entertaining and pleasant read.
2. Parallel City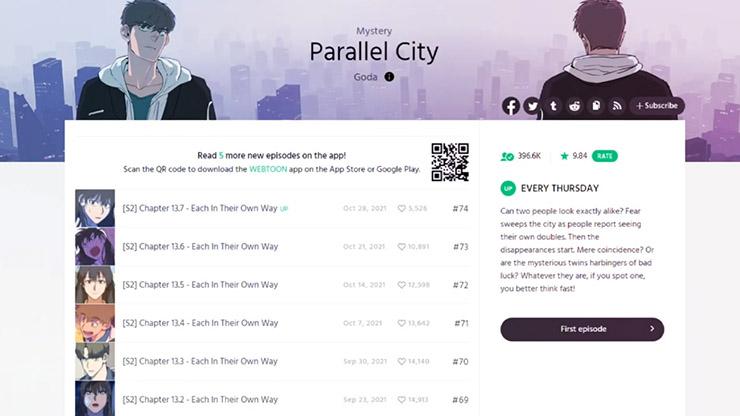 It's a fantastic blend of mystery, sci-fi, thriller, horror, comedy, action, and hopefully romance. I'm very impressed with how well-written and intriguing it is. Unfortunately, I think the main reason why it's underrated is because the art isn't that appealing to most people. But to those who have discovered it, we're very pleased with this hidden gem.
1. TACIT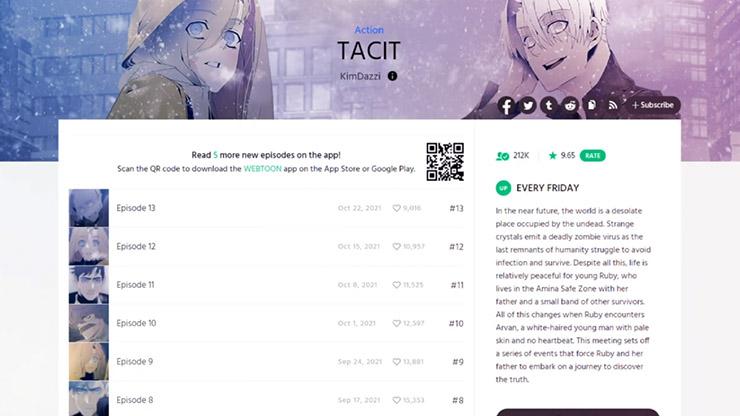 Charming and kickass characters in a post apocalyptic setting with a story full of mystery and intrigue! The art is so breathtaking too. The characters are absolutely adorable~ I love both the romance and the bromance, hehe. You can't miss this unusual type of sci-fi zombie series! If you're a fan of Automata, the more you can't miss this. Same creator.
Did I miss any? Next time, I'm planning to focus on zombie series which are outside of the Webtoon App, or at least I won't just limit to titles that belong to it. There are plenty of other awesome zombie webcomics out there you know.
That is it from today's post on Top 10 Zombie Webtoons You Must Read Right Now. If you do not agree with the points in the post and have some of your own opinions, share them with us in the comments section down below. Keep visiting Animesoulking for more information about Anime and Manga.
Also, Read:
Chandan is the writer of "Top 10 Zombie Webtoons You Must Read Right Now". Also, Connect with me on YouTube and Facebook.