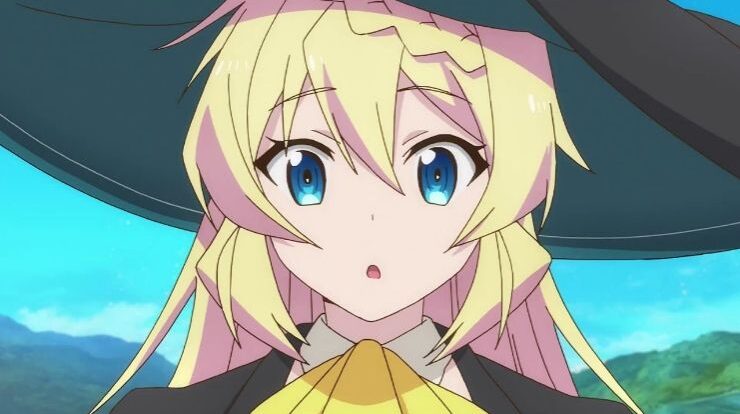 Top 10 Best Comedy Anime 2021 – Hey guys!. In this post, I'll be discussing a list of Top 10 Best Comedy Anime 2021. One of the fun ways to relieve stress is watching anime, especially comedy-genre anime that contains absurd behavior of the characters which always succeed in making us laugh. This time, I've picked up 10 Best Comedy Anime 2021. So, let's get started.
10. Combatants Will Be Dispatched!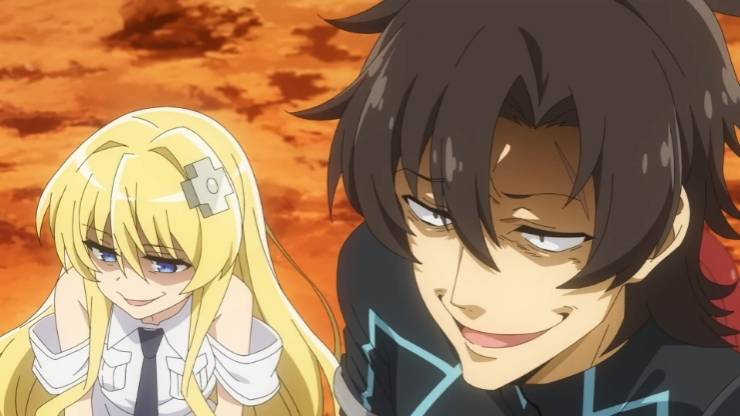 The newest anime series that will air in spring 2021 is an anime adaptation from a light novel by Natsume Akatsuki and illustrated by Kakao Lanthatum. The first volume is published by Kadokawa Sneaker Bunko in November 2017 and until September 2020 it has published volume k-6. Back then, the manga adaptation was made by Kiasa which was featured in Comic Alive magazine in September 2018. This anime tells the story of a secret group called Kisaragi, whose only goal is to become the supremacy of the world, and claim themselves as the evil organization in the world. With their leader, a sexy woman and quite eccentric scientist. Then there is one of the warriors with the code name 'Number 6', is a person whose body is reinvented to become stronger and obeys all the orders of the leader, with its mission is to observe an unknown alien with the partner, a flat-faced android named Alice.
9. Kyuukyoku Shinka shita Full Dive RPG ga Genjitsu yori mo Kusoge Dattara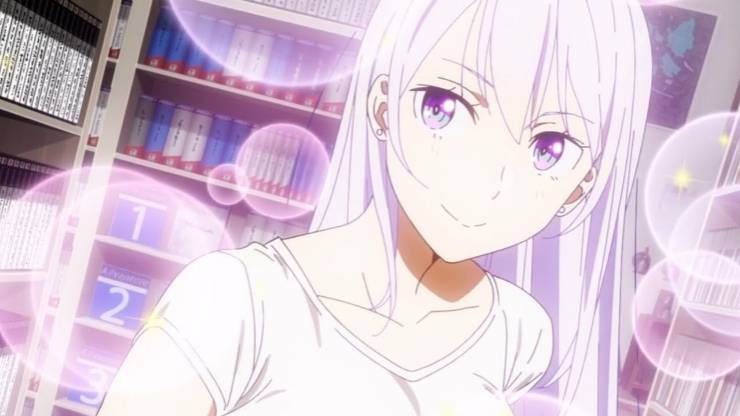 It is an anime adaptation from a Japanese light novel series written by Light Tuchici and illustrated by Youta, which began to be published by Media Factory with 2 volumes since August 2020 under the print of MF Bunko J. Then, an adaptation of manganese was made by Kino, which began to be serialized in the magazine by Media Factory, Monthly Comic Alive since January 2021. The story begins when a change of events happens unexpectedly. A boring high school student named Hiro Yuuki gets a role-game in playing game Kiwame Quest, a game with the best technology at the time. This game claims that players will be brought to reality on an extreme level. Starting from the stunning graphics, to the scent of vegetation around the players. Kiwame Quest features more than ten quadrillion flags and reflects the real-life physical abilities of players in the game. Getting hit in the game is also painful in real life and slashes can take days to heal.
8. Osananajimi ga Zettai ni Makenai Love Comedy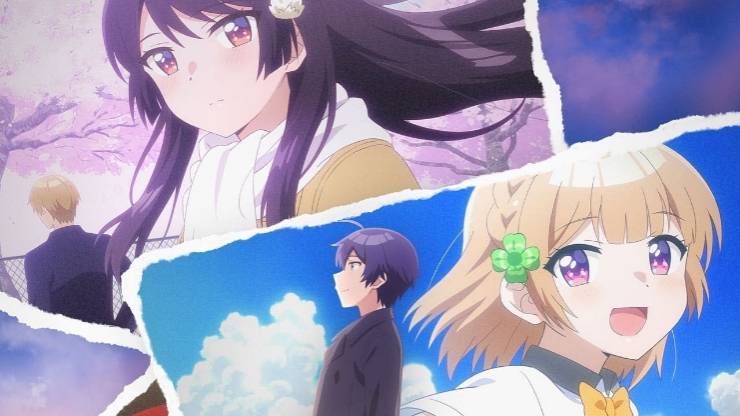 The anime is an adaptation of the Japanese light novel series written by Suichi Nimaru and illustrated by Ui Shigure, which began to be published by ASCII Media Works with a total of 5 volumes since June 2019. Later a manga adaptation was made by Ryo Ito, which began serializing to seinen Media Factory, Monthly Comic Alive since November 2019. The story begins with a young man named Sueharu Maru. He is an ordinary 17-year-old high school student, who has never had a girlfriend. As in other romantic comedy anime, Sueharu lives next to his childhood friend named Kuroha Shida, a girl with the Onee-San type, with a small, cute and friendly figure. This is an anime with a complicated love story between a virgin boy and a girl.
7. Slime Taoshite 300-nen, Shiranai Uchi ni Level Max ni Nattemashita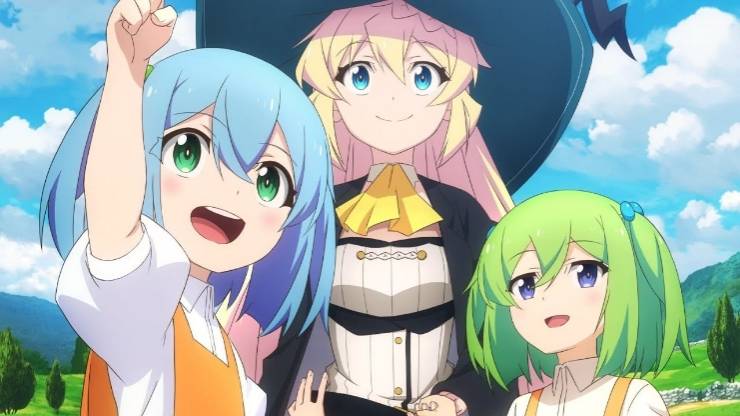 It is an anime that will air in spring 2021, which is adapted from the light novel series by Kisetsu Morita and illustrated by Benio. It began to be released in 2017 through the label GA Novel. Initially, this light novel was a series of web novels published through the Shousetsuka ni Narou website in 2016. This anime is a typical isekai genre. The story tells about an office worker named Azuza Aizawa who suddenly died due to overwork. When reincarnated, Azusa finds herself meeting an angel who allows her to reincarnate into a new world as an immortal magician. Since then, Azusa's new and relaxed life begins, where she spent 300 years just killing monsters and enjoying her eternal life.
6. Shaman King (2021)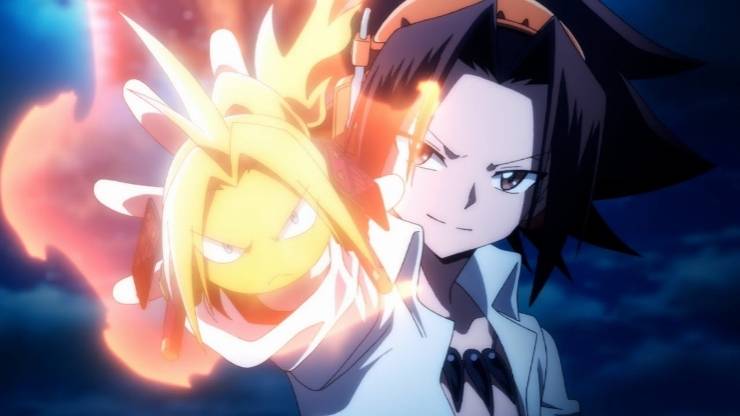 If you have watched this anime, you must be familiar with You Asakura, who is a Shaman with his behavior. This anime is presented as a remake anime that aired in summer 2001 produced by Xebec Studio. In the spring of 2021, this anime will be remake again, but this time, Bridge Studio is the one which working on this anime. For those who have never watched the Shaman King, we will tell you a little about the story line. The story of this anime revolves around a man known as a Shaman, in the world of Shaman King. Shaman is an individual with extraordinary abilities, ranging from communicating with ghosts, spirits and even gods. It sets on a tournament that is held once every 500 years, where Shamans from all over the world gather and show their abilities, to become the most powerful Shaman. The winner of this tournament will be awarded the title "Shaman King", with this title one is able to control Great Spirit, allowing them to shape the world as they wish.
5. Mairimashita! Iruma-kun 2nd Season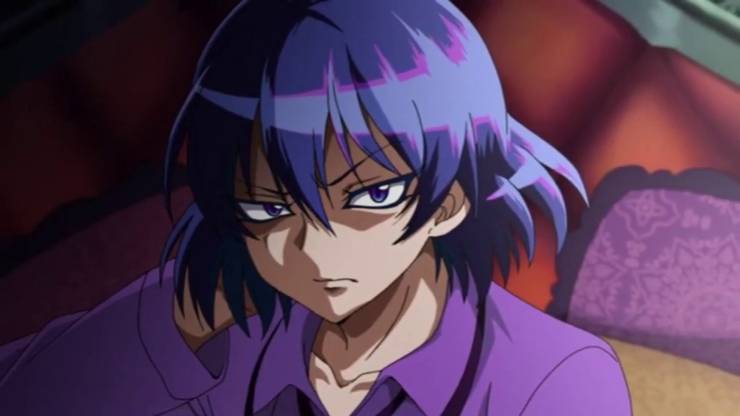 This anime was originally an adaptation of the Japanese manga series by Osamu Nishi, which began serializing in the shonen manga magazine; Akita Shoten Weekly Shonen Champion since November 2017. This anime is the second season of this franchise, which previously aired in fall 2019 with total 23 episodes. The anime story begins and centers on a child named Iruma Suzuki, a 14 year old boy who is sold by his irresponsible parents to one of the devil's leaders. However, the bald headed demon considered Iruma his favorite grandson and sent him to a special devil school, where he worked as the headmaster. To survive there, Iruma met a number of unique demons and led an unusual life in a demon school. Season 2 shows the visual of Iruma who has a twin with the creepy appearance, like the devil in Iruma starting to rise.
4. Tensei shitara Slime Datta Ken 2nd Season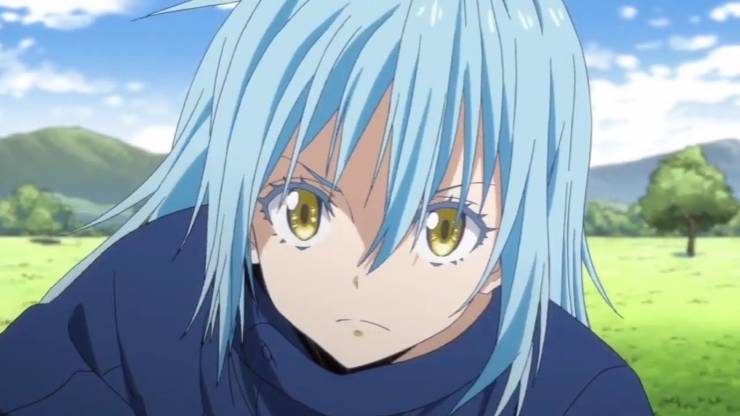 This anime is an adaptation of Shiba's spin-off manganese series. This spinoff manga has even sold over 500,000 copies. It is created by Shiba was launched in the Monthly Shounen Sirius magazine. Kodansha has published three volumes of the manga so far. Kodansha has also released the manga in English. The Tenshura franchise itself is an adaptation of the light novel series by Fuse, which then the main manga adaptation made by Taiki Kawakami, which began to be published in Monthly Shounen Sirius magazine starting in March 2015. The story still centers on Rimuru, who enjoys his daily life as a reincarnation of Slime.
3. Ijiranaide, Nagatoro-san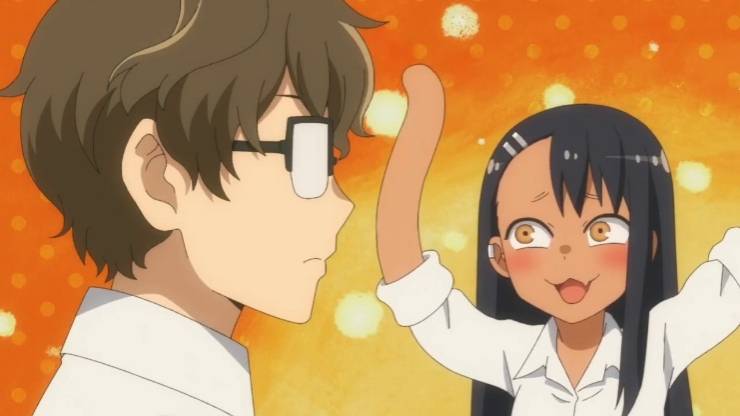 Ijiranaide, Nagatoro-san is an anime adaptation of a Japanese web manga series written and illustrated by Nanashi, which began serializing on Magazine Pocket, an online application-based web manga magazine published by Kodansha. It tells the story of a girl named Nagatoro who is 15 years old. She really likes to mess with senpai and finds joy when teasing him. Even though it seemed that she just wanted to torment him, like Nagatoro was interested in her senpai. Whenever other people tried to annoy his senpai, Nagatoro became very hostile towards them. Her friends called her "Hayacchi" that sometimes irritates her.
2. Zombieland Saga: Revenge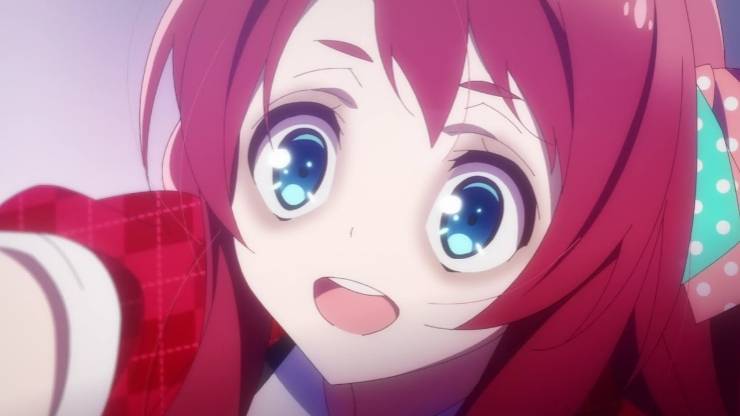 This anime is the 2nd season of the Zombieland Saga franchise, which previously aired in fall 2018 with 12 episodes in total. This anime is an original anime production announced by Cygames in collaboration with Avex Pictures and dugout, who produce the music and sound, respectively. The animation is done by the MAPPA studio. At the same time, Crunchyroll broadcast the episodes. In season 2, it seems that it still continues the story of season one, with the main characters becoming idols, but not just idols, they are a group of zombie idols raised from different generations.
1. How Not to Summon a Demon Lord Ω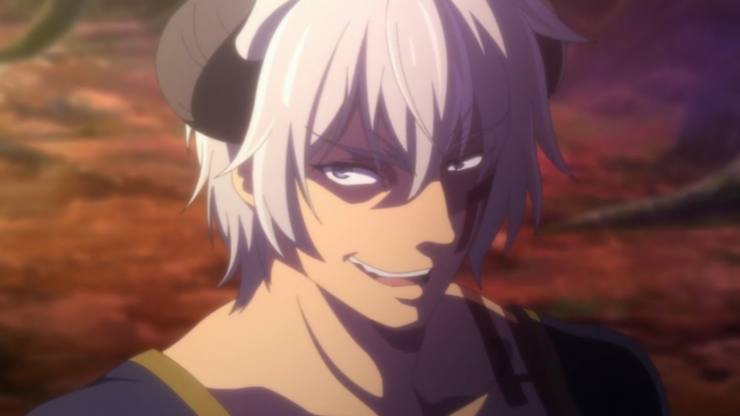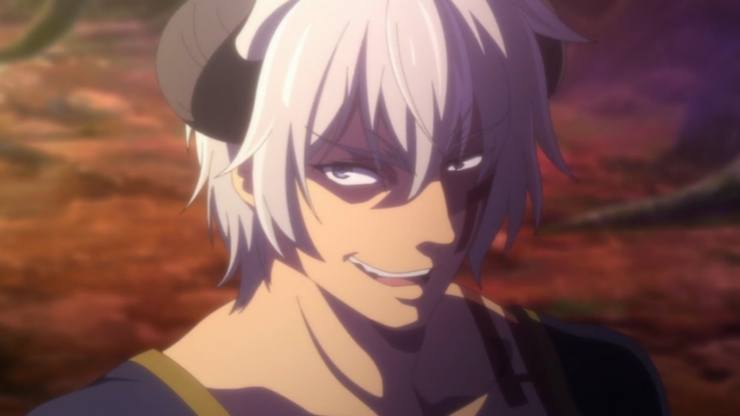 This anime is the 2nd season of the comedy fantasy anime series entitled How Not to Summon a Demon Lord. It is an anime adaptation from a light novel by Murasaki Yuuya and illustrated by Tsurusaki Takihiro, This anime premiered in summer 2018 with 12 episodes in total. This anime itself follows the adventures of a man named Takuma Sakamoto, who one day he is suddenly summoned to the world he plays named Cross Reverie. In a new world that resembles his favorite game, Takuma names himself after the in-game character "Diablo". Starting from here, the adventure of Diablo the Demon King with Rem Galleu and Shera L. Greenwood, 2 people who accidentally became the slaves of Diablo in this new world starts.
That is it from today's post on Top 10 Best Comedy Anime 2021. If you do not agree with the points in the post and have some of your own opinions, share them with us in the comments section down below. Keep visiting Animesoulking for more information about Anime and Manga.
Also, Read:
Chandan is the writer of "Top 10 Best Comedy Anime 2021". Also, Connect with me on youtube and Facebook.