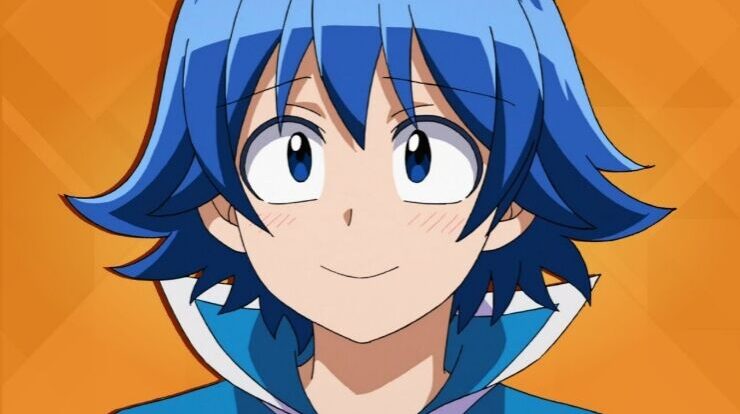 Top 7 Best Upcoming Spring Anime 2021 – Hey guys!. In this post, I'll be discussing a list of Top 7 Best Upcoming Spring Anime 2021. Anime Winter 2021 will be over soon, so that we can welcome a new season of Spring. Not only some new animes, but there are also several sequel anime that gonna have new seasons in this Spring. This time, I picked up 7 sequel anime that will air in spring 2021. So, let's get started.
7. Welcome to Demon School! Iruma-kun 2nd Season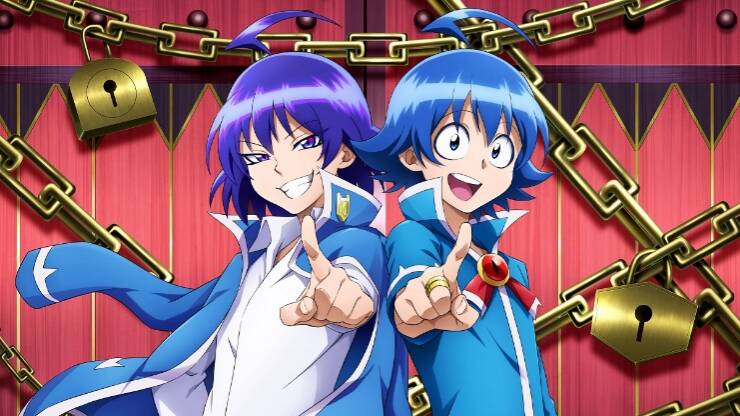 Some time after the final episode of the Welcome to Demon School! Iruma-kun season 1 which ended in March 2020, a website announced that the second season of this anime series will air in spring 2021. The first season started in Fall 2019 and ended in March 2020 with 23 episodes in total. Welcome to Demon School! Iruma-kun is an adaptation of the Japanese manga series by Osamu Nishi, which began to be serialized in Akita Shonen on Weekly Shonen Champion magazine from 2017 to September 2020. The anime centers on a 14-year-old human boy named Iruma Suzuki. At a young age, he had to work hard to support himself and his parents who were lazy to work. But one day, he found that his parents had sold him to the devil. Iruma's parents made a promise with the devil to take his soul, because his irresponsible parents got into trouble. Then unexpectedly, Iruma was adopted as the devil's grandson who had brought him to the demon world. This is an anime that tells about the life journey of a human who suddenly becomes the grandson of a devil. He must hide his identity as a human, or he himself is in danger.
6. Moriarty the Patriot 2nd Season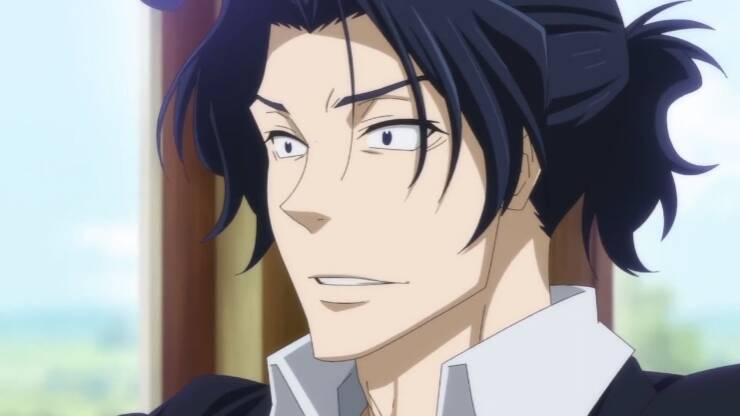 This anime series has 24 episodes in total and consists of 2 seasons. The first season started in October 2020 and ended in December 2020 consisting of 11 episodes. Like the official information on the official website in October 2020, the second part of this anime will air in April 2021, which means this spring. It is estimated that in the second part, it will have 13 episodes in total. Moriarty the Patriot anime is an adaptation of a Japanese mystery manga written by Ryosuke Takeuchi and illustrated by Hikaru Miyoshi, based on Sir Arthur Conan Doyle's Sherlock Holmes series. In general, the Moriarty anime sets in the 19th century in the British empire, starring William James Moriarty, who is a mathematician and part of a noble family. The character of William has long been recognized in Sherlock Holmes. William is Holmes's nemesis who is very genius. And the Yuukoku no Moriarty anime is arguably a prequel to Sherlock Holmes that focuses on the villain. Beside the anime version, this manga series has also been adapted into novel and stage play.
5. Nomad: Megalo Box 2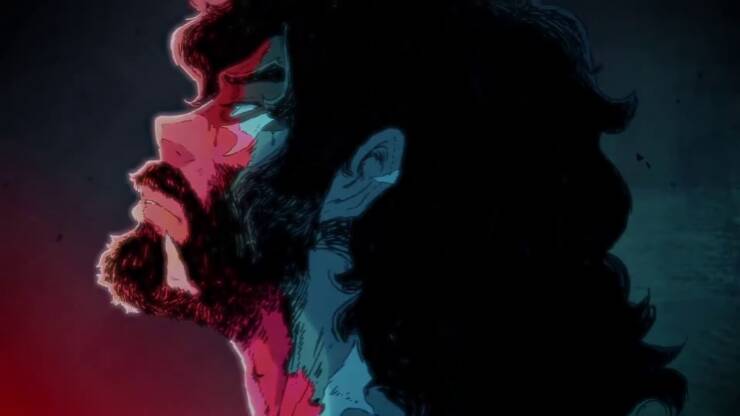 For those of you who love boxing, don't miss this anime entitled Nomad: Megalo Box 2. This anime is a continuation of the Megalo Box story that was present in Spring 2018. Megalo Box is a television anime series created to commemorate 50 years of Ashita no Joe manga. This anime has been produced by Studio TMS Entertainment and 3xCube. It set in a futuristic country, where licensed citizens live in rich cities with luxury, while unlicensed citizens are forced into the slums on the outskirts. Megalo Boxing is one of the most popular sports in the world that is similar to boxing, it's just that boxers fight using an iron frame, which makes their attacks even more deadly. Junk Dog or commonly known as Joe, is a youngman who fights in an illegal underground arena in a fight that has fixed salary to survive. Based on the rumor spreading, the second season, entitled Normad: Megalo Box 2, will tell the story about what happen in 7 years after Joe became the champion of Megalonia. Moreover, Joe returned to being an underground fighter by taking the name Nomad.
4. Fruits Basket: The Final
Fruits Basket: The Final is the season finale of the Fruits Basket anime series trilogy. The first season aired in spring 2019 which consists of 25 episodes. Meanwhile, the season 2 aired in spring 2020 which consists of 25 episodes, similar to the previous season. Fruits Basket is an anime adapted from a Japanese shojo manga, written and illustrated by Natsuki Takaya. This manga series was serialized in a magazine titled Hana to Yume from 1998 to 2006. The anime adaptation first aired in summer 2001 with 26 episodes in total. This anime tells the story of Tooru Honda who has always been fascinated by the story of the Chinese Zodiac which was told by her beloved mother as a child. However, a sudden family tragedy changes her life, and her subsequent circumstances leave her alone.
3. Zombieland Saga: Revenge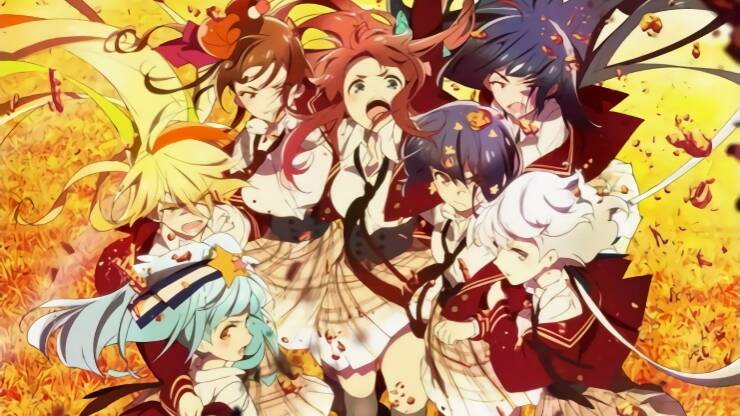 Zombieland Saga: Revenge is the 2nd season of the Zombieland Saga. The first season itself aired in Fall 2018 with 12 episodes in total. Season 2 was confirmed during the 'Zombie Land Saga Live' concert, FranChouCHou Minna de Orabou in 2019 at the center of Arpino, Saga. The Zombie Land Saga franchise was formed by Cygames in collaboration with Avex Pictures in July 2018. Studio MAPPA then joined the franchise to produce the television anime series. The story of this anime revolves around an idol, but not just an idol. They are zombie idols who are quite strange with their own characteristics and uniqueness. It all started with a girl named Sakura Minamoto who dreamed of becoming an idol. Unfortunately, she was hit by a truck and died. Then, the story jumps 10 years later, Sakura awoken in Saga Prefecture, found herself became a zombie with no memories of the past. While lamenting her death, she meets a man named Koutarou Tatsumi, Koutarou explains that he was the one who had awakened Sakura with other zombie girls from different eras, in order to improve Saga's economy by forming an idol group. In season 2, Sakura still continues her journey as a zombie idol with other zombie friends to improve the economy of Saga prefecture.
2. How Not to Summon a Demon Lord Ω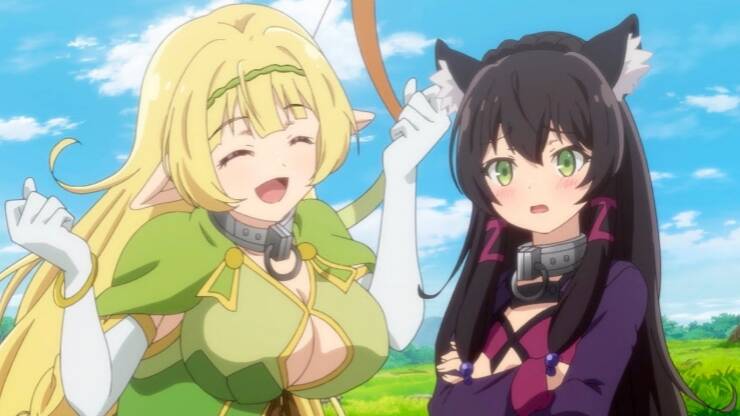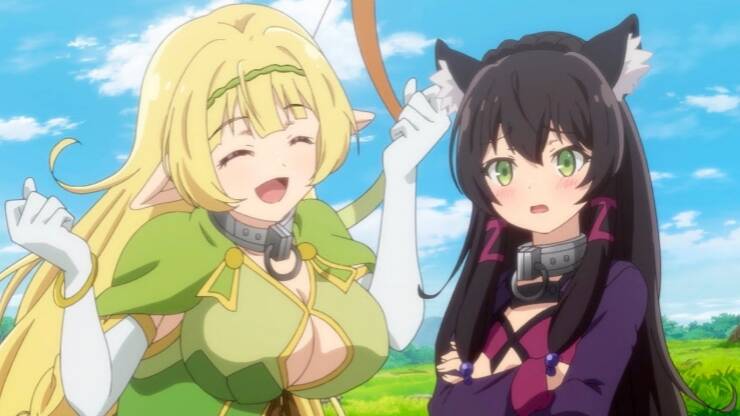 Finally, the second season of the anime title How Not to Summon a Demon Lord will arrive in spring 2021. It is also known as The King of Darkness Another World Story: Slave Magic. This is an anime adapted from a light novel written by Yukiya Murasaki and illustrated by Takihiro Tsurusaki, which was then serialized by Kodansha since 2014. Meanwhile, the manga adaptation by Naoto Fukuda has been published in the magazine Suiyōbi no Sirius since 2015. The first season had aired in summer 2018 with 12 episodes in total. This anime itself is a comedy anime that tells about a Hikkikomori named Takuma Sakamoto who really likes playing games. One day, when he was playing, he was mysteriously and suddenly transferred to the MMORPG virtual world where he always played Cross Reverie. Assuming the title Demon Lord, Diablo embarked on a journey with his ravishing servants. For season 2, Diablo continues his journey as a Demon Lord and does not forget to still be with the slave girls who always obey what he said.
1. My Hero Academia 5th Season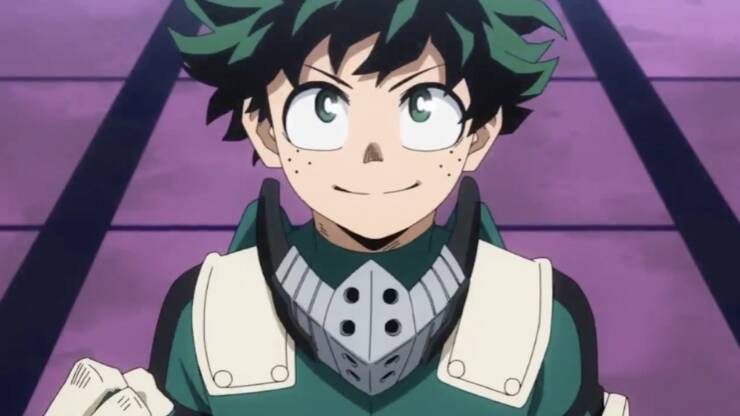 Finally, the fifth season of the My Hero Academia series will air in spring 2021. For those who don't know, this anime itself is an adaptation of the Japanese superhero manga series written and illustrated by Kohei Horikoshi, which has been serialized in Weekly Shonen Jump since 2014. The success of the first season was continued to the next 3 seasons. Season 2 of My Hero Academia, which has 25 episodes aired in Japan from April 1, 2017 to September 30, 2017. Meanwhile, the third season, that has 25 episodes, was released on April 7, 2018 to September 29, 2018. And the fourth season which also consists of 25 episodes shown on October 12, 2019 to April 4, 2020. The story in this anime focuses on Izuku Midoriya, a boy who was born without superpowers, or they call it Quirk. If you look at the trailer shown, My Hero Academia season 5 will tell you about the Joint Training Arc, which is the 15th arc in the manga. In this arc, the High School students had to compete with each other in a joint training battle.
That is it from today's post on Top 7 Best Upcoming Spring Anime 2021. If you do not agree with the points in the post and have some of your own opinions, share them with us in the comments section down below. Keep visiting Animesoulking for more information about Anime and Manga.
Also, Read:
Chandan is the writer of "Top 7 Best Upcoming Spring Anime 2021". Also, Connect with me on youtube and Facebook.