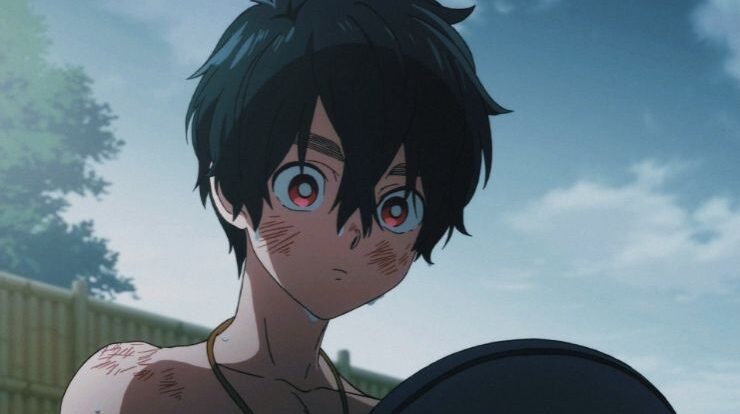 Top 15 Best Anime Winter 2021 You Should Watch – Hey guys!. In this post, I'll be discussing a list of Top 15 Best Anime Winter 2021 You Should Watch. Welcoming 2021 by preparing yourself to watch the winter season anime. There are lots of anticipated anime waiting for coming, either the anime that have sequels or the new anime that are still fresh. This time, let's talk about the 2021 winter anime that you must watch. So, let's get started.
15. Nanatsu no Taizai: Fundo no Shinpan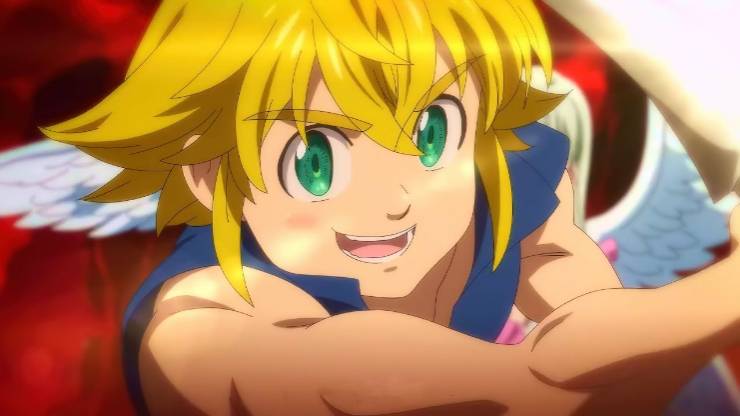 This anime is the 4th season of the Nanatsu no Taizai anime or it can be called The Seven Deadly Sins: Dragon's Judgment. At the beginning, this anime was an adaptation of Japanese shonen manga, which was written and illustrated by Nakaba Suzuki. The setting of this anime is similar to Europe in the medieval period. You could say this is a must watch anime because season 4 is the final arc of the Nanatsu no Taizai anime as reported by Netflix which stated that this season is the last arc of this anime series. This anime is still the continuation of Meliodas and Elizabeth story, where it shows the battle between the prospective recipients of the demon king title. Moreover, this season shows the real Estarossa figure.
14. Kemono Jihen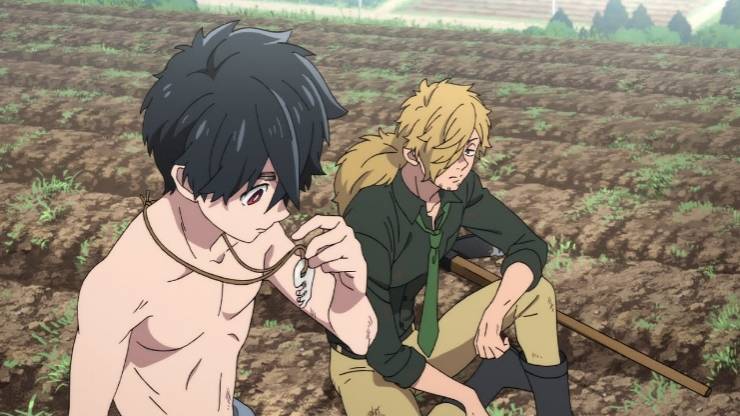 After going through the official website, the anime staff of Kemono Jihen finally announced the broadcast schedule. Kemono Jihen is a Japanese manga series by Sho Aimoto and published through the shonen manga magazine Shueisha Jump Square since December 2016. The story begins when a series of animals suddenly decomposed in one night. Then, that strange phenomenon started to appear in various remote villages and mountains. There is a detective from Tokyo named Kohachi Inugami, who is in charge of things related to the unseen. Then there is a mysterious boy who is shunned by his friends and earns the nickname "Dorata-bou", a kind of yokai who lives in the mud. This mysterious boy is the one who helps Inugami uncover the truth behind this obscure and mysterious murder.
13. Non Non Biyori Nonstop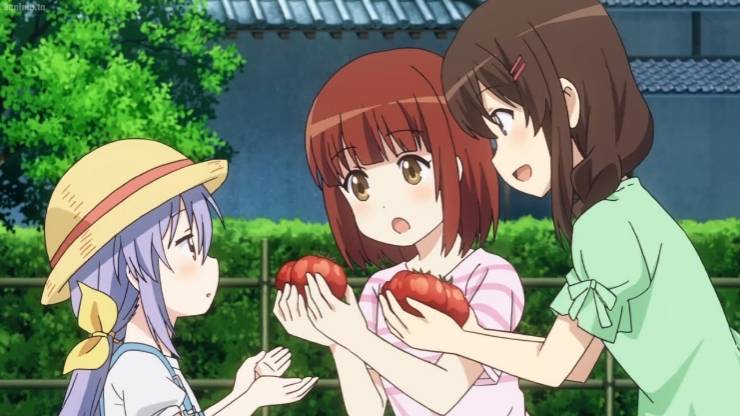 Using a village as the anime background, makes Non Non Biyori anime very calming and soothing to watch. It finally got the 3rd season entitled Non Non Biyori Nonstop. This anime is an adaptation of the manga series created and illustrated by Atto, which began to be released in 2009. This Season will also bring back staff from SILVER LINK studio. From a very peaceful remote village, a girl named Hotaru Ichijou obliged herself to move to the city. This is a village life story seen from the point of view of school students. Even though they live in the village, they can live peacefully and really enjoy it. Together with Loli Nyanpasu, this anime is very interesting that you shouldn't miss it.
12. Urasekai Picnic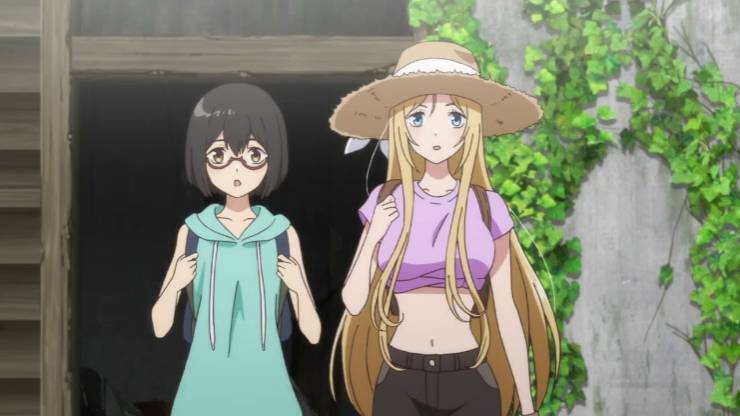 If you like Shoujo Ai genre, this anime is very suitable to watch. This anime is an adaptation of Lori Miyazawa's Sci-fi Light novel. Apart from the Shoujo Ai genre, this anime presents many mysteries. This anime tells about two girls who try to explore and uncover an urban legend, like Kunekune and Hasshaku-sama who are proven to really exist. The story begins when Sorawo Kamikoshi, a female student found herself in the 'Otherside' area. In fact, this area can only be accessed by those who have entered there accidentally. Together with Toriko Nishina, the two of them explored Otherside and at the same time looked for a friend of Toriko who was lost there.
11. Suppose a Kid From the Last Dungeon Boonies Moved to a Starter Town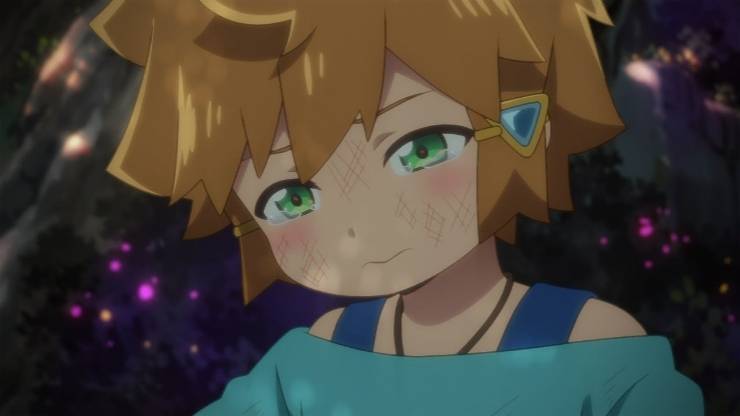 The story of this anime revolves around a young man named Lloyd Belladonna. He is a new adventurer who has a dream to find 'True Power'. Lloyd himself is a young man from a village who wants to fight and go to the capital. He comes from an environment that is always considered him weak, that's why she also started this journey. Well, this anime comes with a very thick adventure and fantasy genre.
10. Horimiya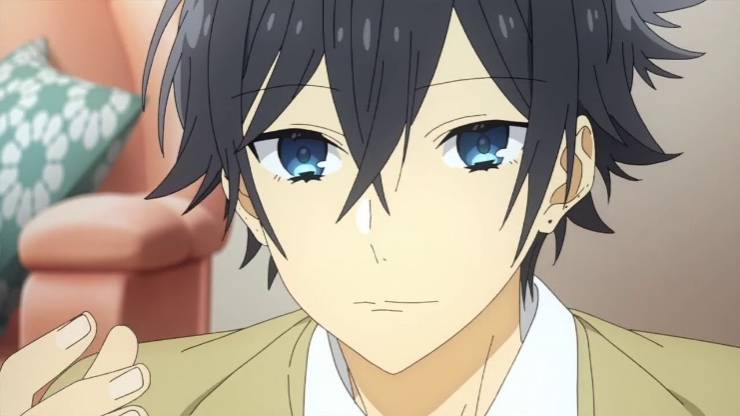 If you are young and full of passion for love, this anime is perfect for you. Horimiya is an anime adapted from the manga by Hero and Daisuke Hagiwara. This is a story from teenage romance. Starting from an ordinary girl named Hori, who has another side that doesn't want everyone else to know. However, even though she tries to keep her habits a secret, eventually one of her classmates named Miyamura found out about Hori's secret. Accidentally, Hori and Miyamura encounterd and start to get to know each other's secrets. Both secrets from Hori and Miyamura are very surprising. They start to make unexpected friendships full of romantic comedies.
9. Log Horizon: Entaku Houkai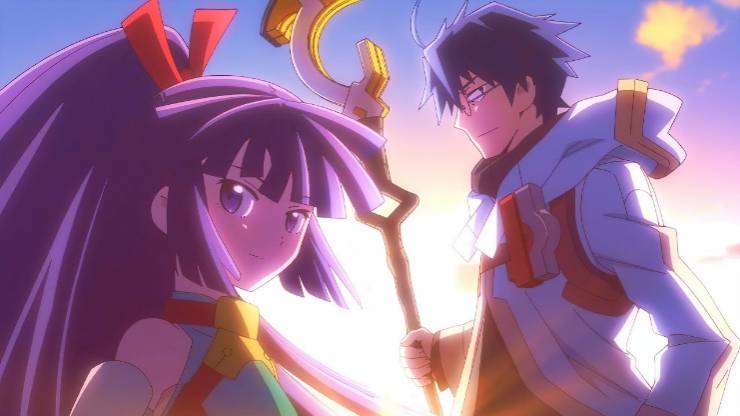 It is one of the best fantasy anime. Log Horizon centers on players from online games who get stuck in a game called Elder Tales. Because players in the game world feel confused and don't know what to do, this makes them feel bored and ask why they got stuck there. Amid the confusion and panic, Shiroe and his friends; Akatsuki and Naotsugu came up with an idea to create a guild called Log Horizon. It tellls about the adventures of Shiroe and his friends, while fighting with circumstances. He also thought about how he and all the Elder Tales players could get out of the game world.
8. Yuru Camp △ Season 2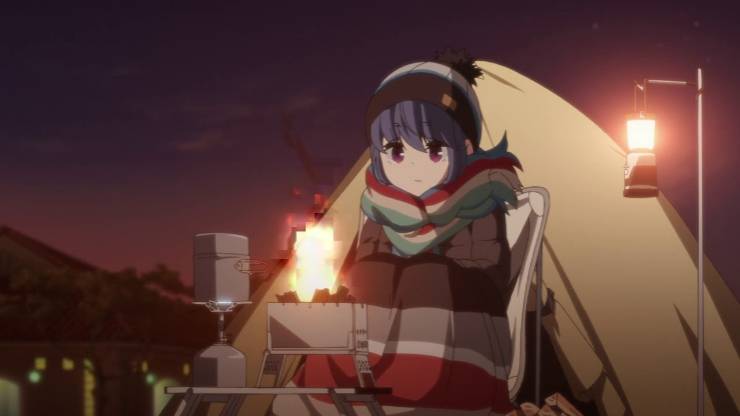 This anime is filled with the girls who have unique and unusual hobbies among the teenagers at their age. Yuru Camp tells about a group of girls who really like outdoor or camping activities. Well, this anime received a short anime sequel entitled Heya Camp, which still tells about camping activities. The story begins with a girl named Nadeshiko who then meets Rin doing camping activities. From here on, Nadeshiko's craze for camping and outdoor activities became increasingly wild and out of control.
7. Mushoku Tensei: Jobless Reincarnation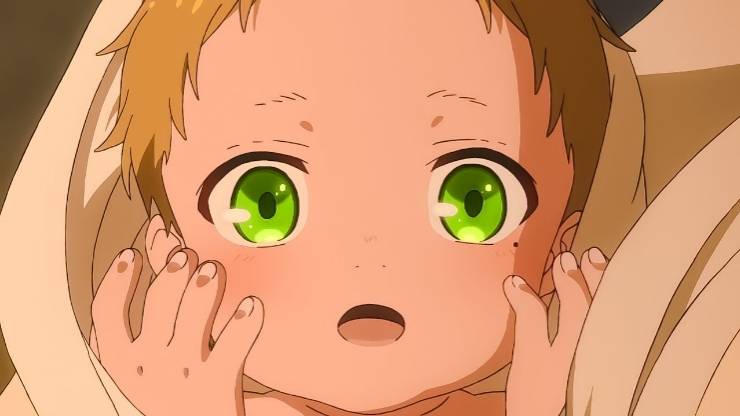 This anime is a new anime that will be aired in this winter season. Based on a Japanese light novel written by Rifujin na Magonote and illustrated by Shirotaka, this anime tells the story of a 34 year old NEET who was killed by a hit. Fortunately, this man was reincarnated again. The place of this new world is a world of magic. In this new world he gets the new name: Rudeus Greyrat. In the present, Rudeus vows to live a more fulfilling life and will not repeat the mistakes he did before. Even though he is still a child, his memory as a perverted NEET is still there and made himself a perverted boy at the beginning of his appearance.
6. The Quintessential Quintuplets Season 2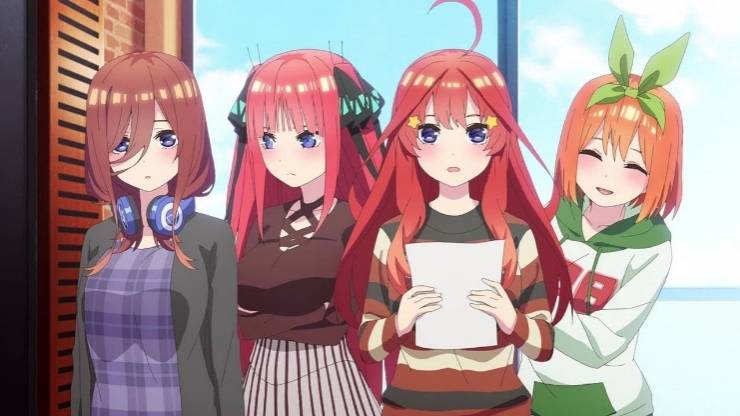 The story of this anime revolves around a young man named Futarou with the girls who became his students. This anime is an adaptation of the manga by Negi Haruba which tells the life of a poor student named Futarou Uesugi. To support him and his family, Futarou is required to become a tutor with a fairly large salary. This is Futarou's romantic trip with 5 of the Nakano twins who are known to be very beautiful and attractive, even though they are all stupid.
5. Tensei shitara Slime Datta Ken Season 2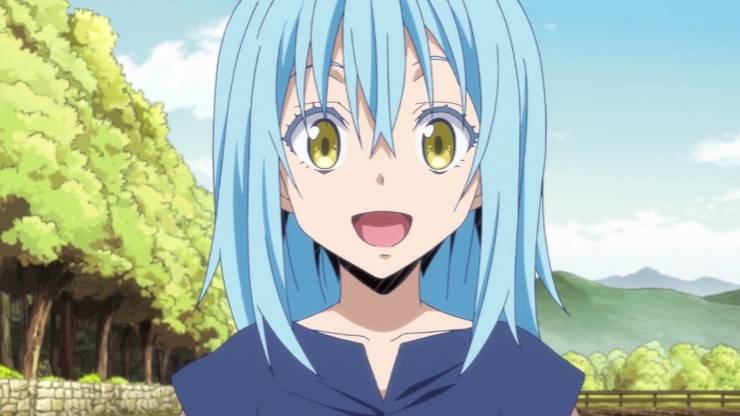 In season 2, the adventure of a slime named Rimuru, the reincarnation of an office man, continued. The story begins when an office man living in a monotonous life without a partner, became a victim of a random assault on the street. Then, he was stabbed and died. After his death, he was finally reincarnated, but not in his human form, but in the form of a slime monster.
4. Re:Zero kara Hajimeru Isekai Seikatsu 2nd Season Part 2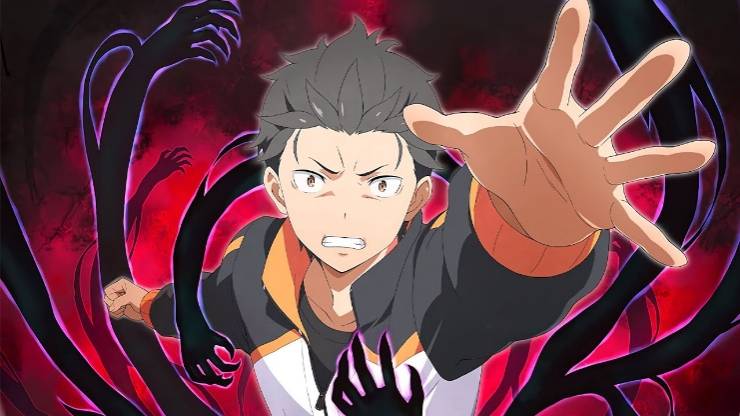 Re:Zero itself is adapted from a light novel by Tappei Nagatsuki which has been published since 2014. It tells the story of an ordinary young man named Subaru who then found himself changing dimensions to the other world. In addition to knowing the fact that he has moved, he also felt that he had the ability called Return by Death which allows him to come back to life, even though he has been killed many times. The anime will show you so many deaths experiences filled with frustration and pain. Apart from being the fantasy anime, this anime is also famous for its dramas and various tragic stories.
3. Yakusoku no Neverland 2nd Season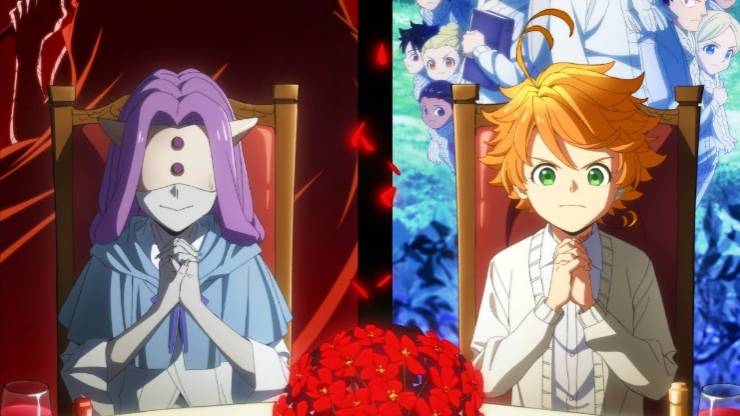 Even though it was delayed due to the global pandemic, this anime was finally released. In the second season of the anime itself, Emma, ​​Ray and the children at Grace Field House were trying to be free from the orphanage there. Even though it looked like an ordinary orphanage, this orphanage had horror facts behind it. In season 2, it will adapt the Promised Forest Arc from Chapter 38 to 45.
2. Dr. Stone: Stone Wars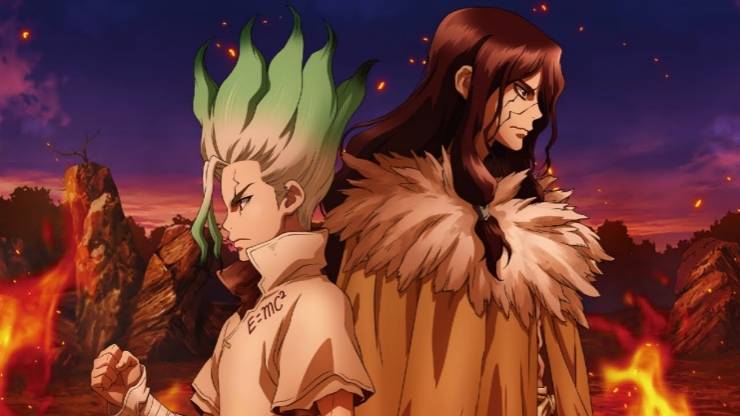 As shown in the last episode of the first season, in season 2, after the preparations for each of them have been completed, this is the peak war between the Senku and Tsukasa team. The story of Dr. Stone began when the whole world was shone by the green light that turned everyone to become stones. Most people who were petrified had given up on living and chose to die as stones. But Senku wasn't give up. With his genius brain, eventually, after thousands of years, Senku could get out of the stone prison and then he tried to find a way to bring everyone back to life.
1. Shingeki no Kyojin: The Final Season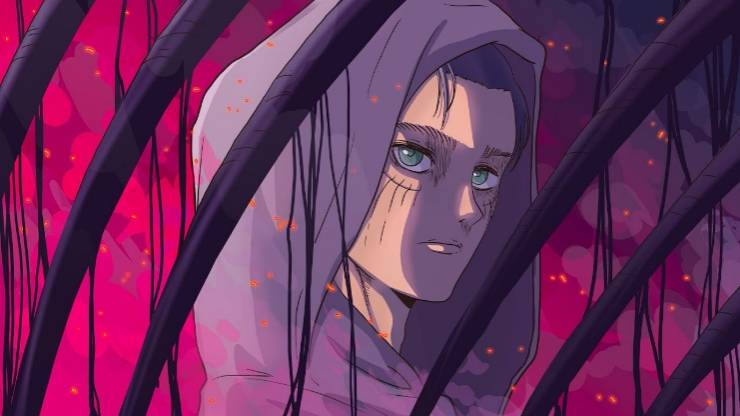 For those of you who have never watched the Shingeki no Kyojin, this anime is a must-watch series because this is the end of the journey of Eren and friends. In this final season, all the mysteries in the Shingeki no Kyojin series will be clearly revealed.
That is it from today's post on Top 15 Best Anime Winter 2021 You Should Watch. If you do not agree with the points in the post and have some of your own opinions, share them with us in the comments section down below. Keep visiting Animesoulking for more information about Anime and Manga.
Also, Read:
Chandan is the writer of "Top 15 Best Anime Winter 2021 You Should Watch". Also, Connect with me on youtube and Facebook.