Top 14 Best New Releases For Spring Anime 2023 – Hey guys!. In this post, I'll be discussing a list of Top 14 Best New Releases For Spring Anime 2023. Ok! So it's 2023 and You probably already have tons of anime series saved on your watchlist, but you'll definitely find some time for this spring's top upcoming anime series!
Some of them are well-known, like Demon Slayer, but we've included some entirely new anime you just have to watch! Well, let's go to the list.
1. Hell's Paradise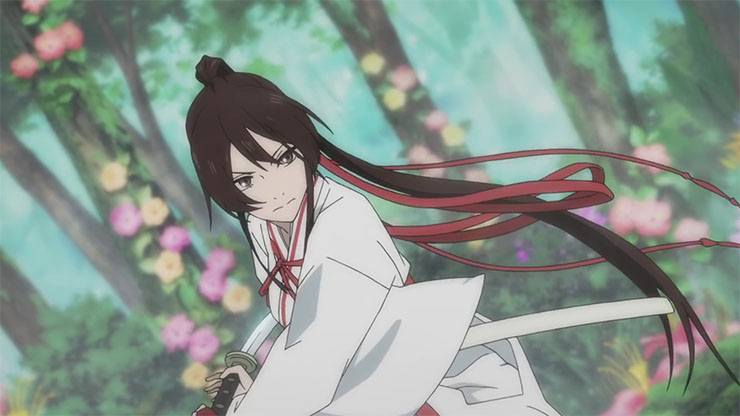 Weekly shonen jump announced this awesome anime back in December 2022, and it's one of the manga series fans wanted to see adapted the most, along with Chainsaw Man and Spy x Family. And it will be done by studio MAPPA, which also animated Chainsaw man and Attack on Titan.
The animation and sceneries are breathtaking, along with the character designs! This is a historical shounen anime about a ninja Gabimaru, known as a cold-blooded assassin. He tries to end his own life but no matter what he did, he wasn't successful. He actually has a reason to live but refuses to admit it.
However, Asaemon the Decapitator asks him to help him in the search for the elixir of life on an island believed to be a paradise. What awaits our expedition team on the island full of mysteries? Add it to your watchlist to find out!
2. Dr. Stone: New World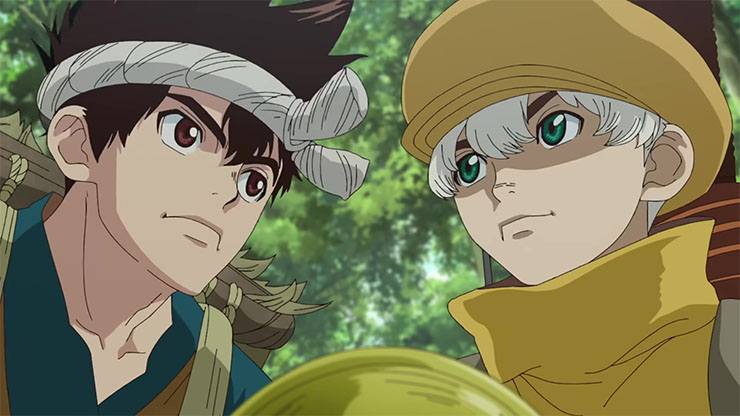 If you're an anime fan, you've surely seen Dr. Stone's protagonist somewhere. He has a very unique character design and the anime is already very popular. His name is Senku Ishigami and he tries to rebuild civilization after humanity was petrified for 3,700 years. What's so awesome about Senku is that he doesn't have supernatural powers!
He mysteriously woke up and found himself in an eroded human civilization. His friend wakes up soon, as well, and they are on a mission to revere others and rebuild the world with science. It's a very popular shounen time-travel anime and an official synopsis for the third season is yet to be confirmed.
We only know that TOHO animation will produce it and that it will be available to watch on Crunchyroll. Still, as the first two seasons are absolutely amazing, this one is worth watching, as well!
3. A Galaxy Next Door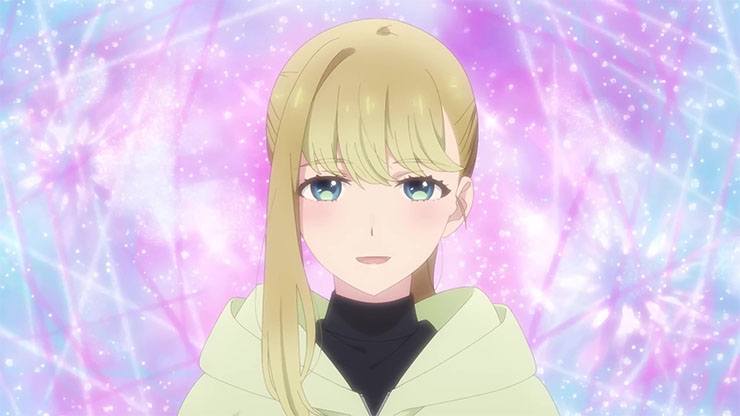 If you want to take a little break from shounen, you should definitely check out A Galaxy Next Door. It's a seinen romantic comedy anime about a man who struggles to support his family as a manga artist after his father's death.
However, when a beautiful girl named Shiori Goshiki applies to work with him as his new assistant, everything changes! A Galaxy Next will be released in April 2023, and if you're up for watching some good love stories, check this one out, as it's one of the top upcoming romance anime series to be released this spring!
4. The Ancient Magus' Bride Season 2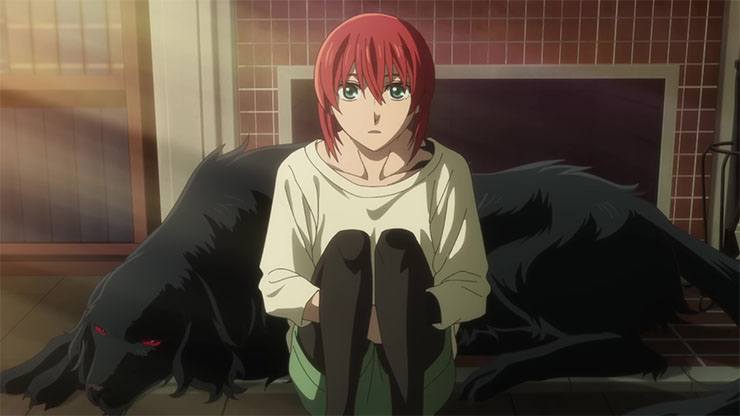 This mythology shounen anime is about Hatori Chise, who is abused and neglected all her life. But once a magus named Elias Ainsworth buys her, her adventure begins. She doesn't understand why the magus chose her, but she will find out how important her role is in his mission.
The animation is simply beautiful and there are many sweet and comical moments. It will be released in April 2023, so you have plenty of time to watch the first season!
5. Edens Zero 2nd Season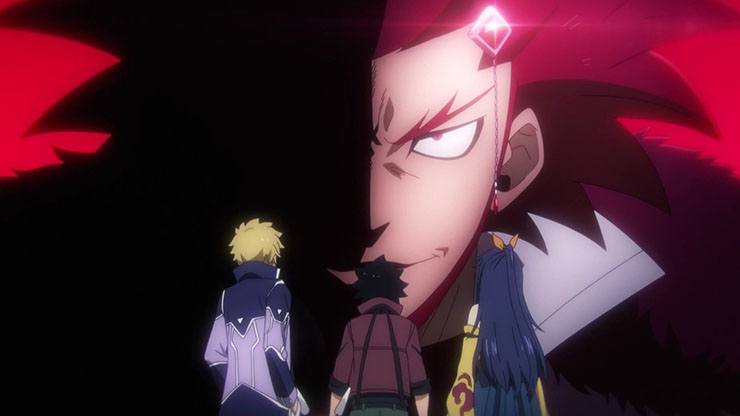 Get ready for another fantastic shounen anime! It's the second season of Edens Zero, a quite popular anime. If you haven't heard about it, it's about a guy named Shiki who lives his whole life among machines in an abandoned amusement park.
One day, he meets Rebecca and her cat companion. When his homeland becomes way too dangerous, he joins them on their spaceship and travels into the cosmos. This science fantasy anime definitely looks promising and it's available on Netflix!
6. Demon Slayer: Kimetsu no Yaiba Swordsmith Village Arc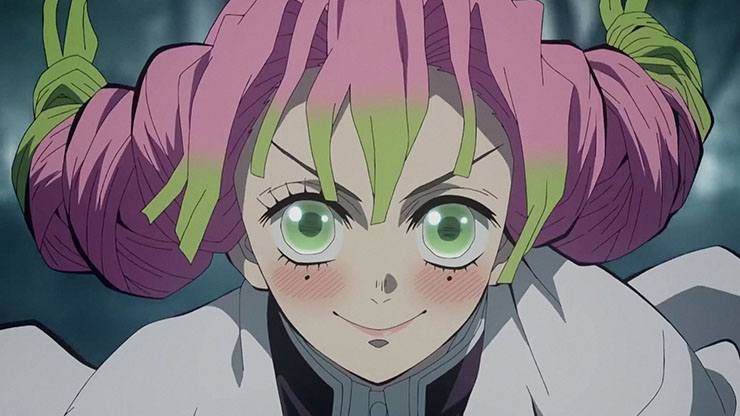 The anime spring 2023 season is bound to be awesome with Demon Slayer! Most fans already know that there's going to be a new season in 2023, but it's going to be released sooner than they think! The Swordsmith Village Arc will be out this April and it will cover 30 chapters.
After defeating Gyuutaro and Daki, Tanjiro travels to Swordsmith Village to repair his badly-damaged sword. But sadly, there's no rest for our protagonist! We'll get to know the mist hashira, Muichiro Tokito, and see him in action. He's actually one of the strongest hashira!
However, he'll need Tanjiro's help to beat the enemy who has almost instant regeneration. All in all, expect a lot of good action and impeccable animation!
7. Mashle: Magic and Muscles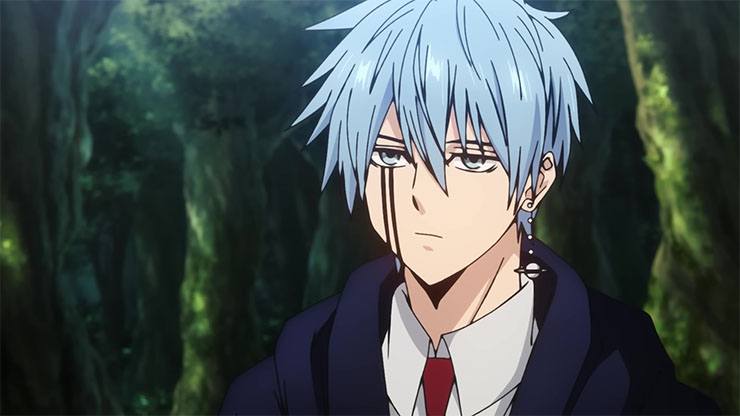 Mashle is a new shounen with quite a unique plot. Basically, it's about beating magic with muscles. The protagonist is a powerless guy in the world of magic and has to live in secret because of that. But once his identity is uncovered, he embarks on a journey to become a Divine Visionary.
Is it possible to beat magic only with physical strength? The plot is quite comical and it's a really good reality check after anime series packed with fierce action and brutality. The animation is really good too, so it's definitely worth a shot!
8. Insomniacs After School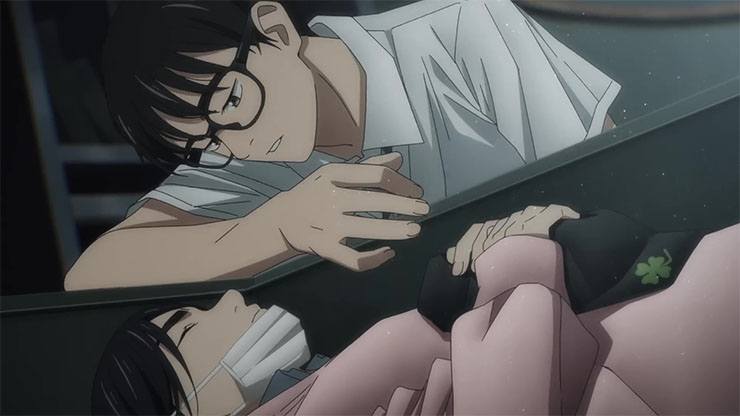 Are you ready for a story about two insomniacs who hang out in an abandoned astronomical observatory? Insomniacs After School is one of the top upcoming anime series because the plot itself is a bit out of ordinary. Apart from having two insomniacs as protagonists, the observatory itself is said to be haunted by one of the former members of the astronomy club.
These two students forge an unexpected relationship by spending time in the club. Also, not to mention that this anime is going to be absolute eye candy! The landscapes, colors, and interiors are absolutely breathtaking. This anime will be aired in April 2023 and it's getting a live-action adaptation as well!
9. The Blue Orchestra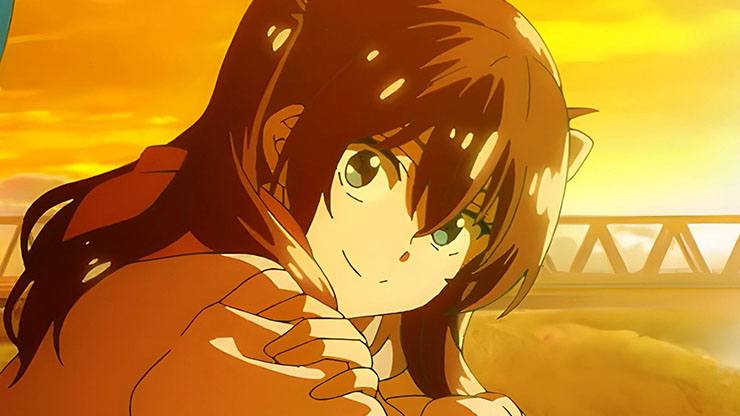 If you love music, don't miss this anime! This drama anime is about Hajime Aono, a kid who admired his well-known violinist father.
After some serious problems in his family, he decides not to play the violin ever again. After some time, he meets Ritsuko Akine, a girl who will help him rediscover his love and passion for music. Blue Orchestra will be released in April 2023, so make sure you add it to your watchlist!
10. My Home Hero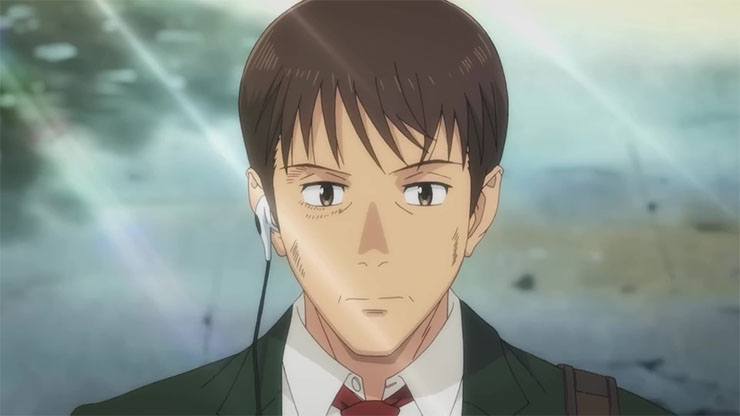 My Home Hero is a new drama anime with a pretty dark plot. Also, this is one of the top upcoming anime series to watch if you're a fan of crime series!. This is a story about Tetsuo Tosu, an ordinary middle-aged man, whose daughter is abused by her boyfriend.
After finding out that he's a member of a crime syndicate, he does whatever he can to protect his daughter. Will Tetsuo manage to save both himself and his family? Well, we'll find out this April!
11. Mahou Shoujo Magical Destroyers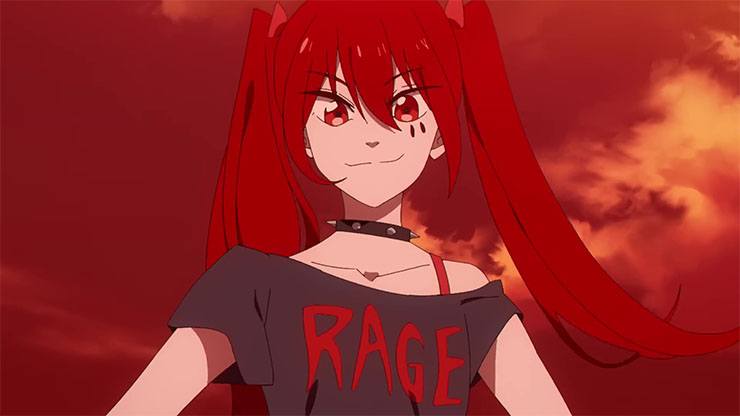 This anime is something you don't see every day. It's a fantasy action anime where a protagonist, an Otaku Hero, tries to create a world where anyone can openly say what they like and talk about it as much as they want. The designs and animations look really cool, as well.
It will be released in April 2023 and done by Bibury Animation Studios. It's definitely something you should check out if you love good action and a relatively unusual plot!
12. Ranking of Kings – Treasure Chest of Courage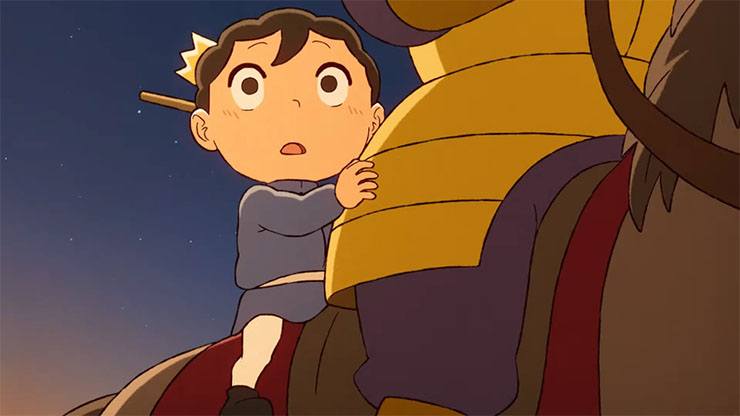 The first season of Ranking of Kings was a big success and even has a score of 8.57 on MyAnimeList. It's a shounen adventure and fantasy comedy, where an unusual protagonist tries to fulfill his dream and become the best king he can be, even if the whole kingdom looks down on him.
It also has a lot of action and thrilling fight scenes! The Treasure Chest of Courage is a special episode that's definitely worth checking out. While the plot isn't entirely uncovered, we know that Bojji will have some kind of repair training and travels with a mysterious figure in blue and gold plate armor.
13. Tokyo Mew Mew New ♡ 2nd Season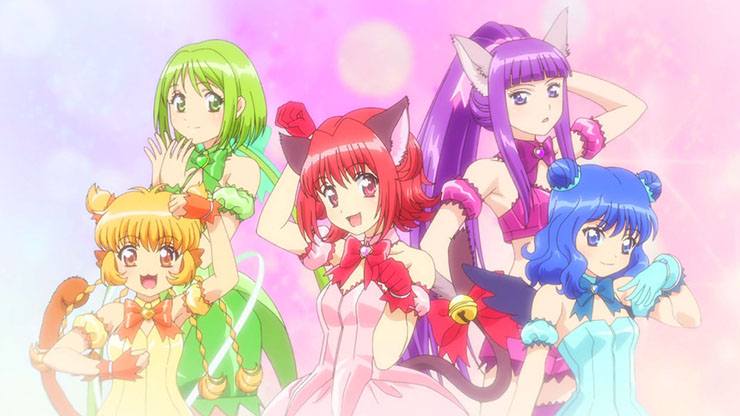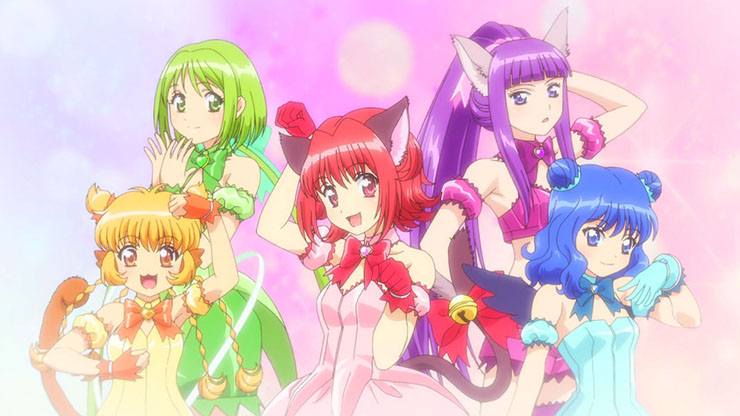 Well, this one is a bit nostalgic. The remastered Tokyo Mew Mew will get a second season this spring, so if you feel like going back in time a bit without rewatching the same series, Tokyo Mew Mew New is for you!
There's a slight change in the designs in the remake, but everything else is more or less the same as the original anime. And if you haven't watched this legendary fantasy shoujo anime where five girls with magical powers try to save the world from aliens, you definitely should!
14. Attack on Titan: The Final Season Part 3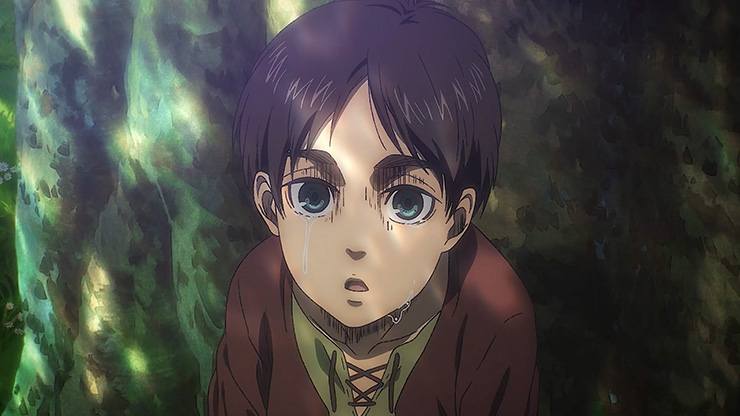 One of the most anticipated anime for 2023 is definitely Attack on Titan and there's no need to explain why. Its fans are literally counting the days until its release, and according to the latest news, the 3rd part of season 4 will be released on March 3!
However, fans expect that this part will be shorter than other seasons as only nine manga chapters will be adapted. Still, as Attack on Titan is coming to an end soon, maybe it's even better if MAPPA adapts two chapters. And one more thing; you'll be able to watch it on Crunchyroll!
Conclusion
The spring season sounds promising, doesn't it? There is something for everyone – from fierce action to mystery and comedy! Better watch these Top upcoming anime series in time, because the summer season is going to be even better!
That is it from today's post on Top 14 Best New Releases For Spring Anime 2023. If you do not agree with the points in the post and have some of your own opinions, share them with us in the comments section down below. Keep visiting Animesoulking for more information about Anime and Manga.
Also, Read:
Chandan is the writer of "Top 14 Best New Releases For Spring Anime 2023". Also, Connect with me on YouTube and Facebook.