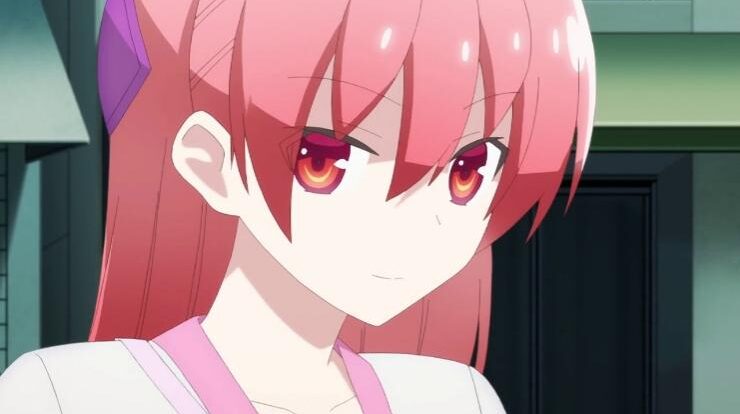 Top 10 Best Anime Female Characters 2020 – Hey guys!. In this post, I'll be discussing a list of Top 10 Best Anime Female Characters 2020. Anime cannot be separated from the female characters, since the character is the main attraction of an anime, even can be the main character. From many female characters from the 2020 season anime, I picked out some that might be your favorites, either from their nature or even having a beautiful face. So, here are the 10 best female anime characters in 2020.
10. Hana Uzaki From Uzaki-chan Wants to Hang Out!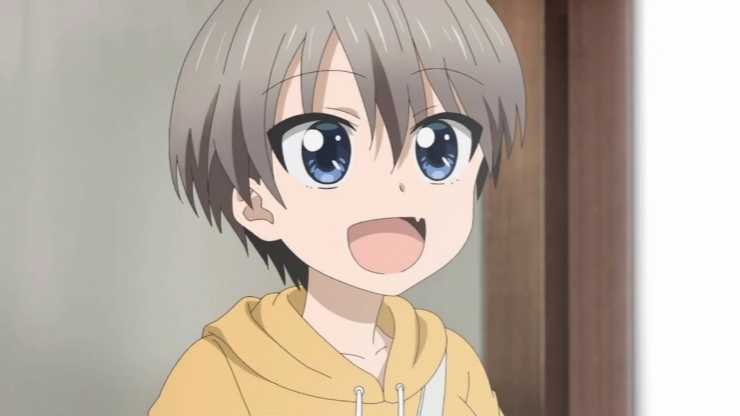 Who doesn't know this one character, with the characteristic of her t-shirt that reads 'Sugoi Dekai' on the front, Uzaki has short silver hair and blue eyes. Also, with a boob size of 96cm and the bra size of J cup is very Sugoi. During high school, Hina has a much more quiet and shy personality, but everything changes when she becomes a student, Hana's personality changes to be energetic, confident, and cheerful, because of her behavior, she often makes senpai annoyed and embarrassed.
9. Elaina From Majo no Tabitabi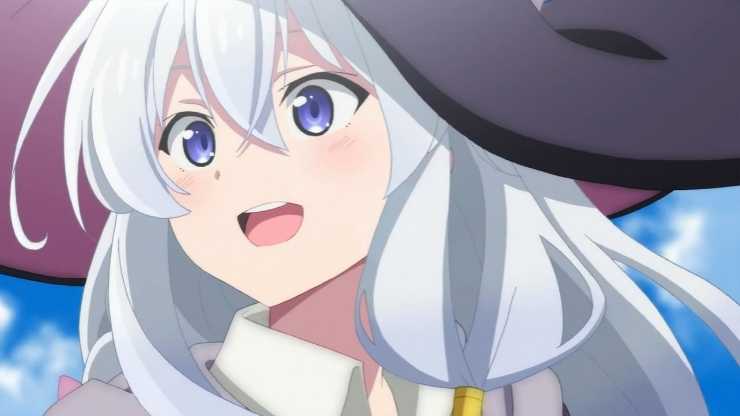 Set in a peaceful magic country named Robetta, by becoming an internship witch in Robetta, Elaina has broken the record as the youngest one who pass a magic test at the age of 14. However, because she was too young, she was underestimated by other senior magicians, until she met Fran sensei and began her adventure as an apprentice witch. She has a passionate personality, as shown in the first episode, when together with Fran Sensei.
8. Hina From Kamisama ni Natta Hi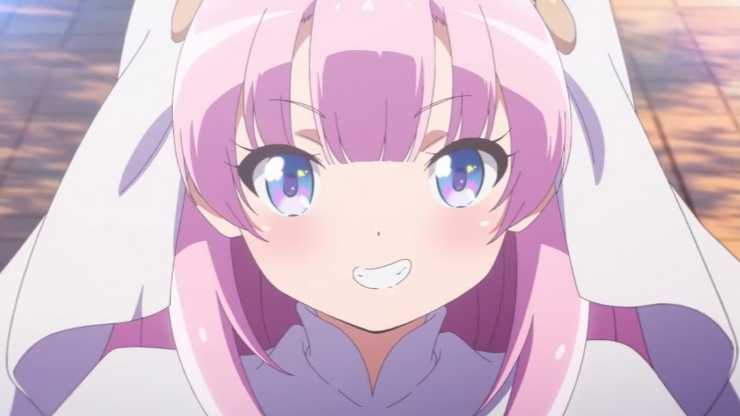 Shown as a little girl with pale blue eyes and pink hair. In her daily life, she likes to wear complete church clothes, with a white veil and dark blue indentations attached to her head. Hina is a strange girl with a complex god personality, cheerful and sometimes ignorant and also naughty. It tells the story about Hina who claimed to be a goddess. She also said that the end of the world is near. Then, with the man she had chosen, Hina began to enjoy her life the world is coming to an end.
7. Clair Aoki From Gleipnir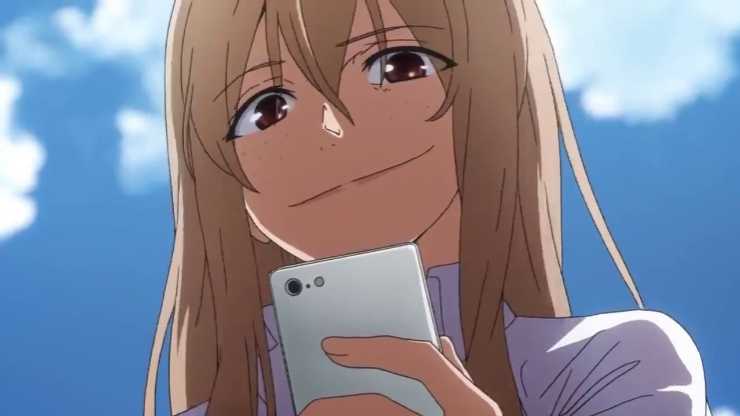 One of the protagonists in this anime, she is a young girl who is looking for her sister who becomes a monster. In the process of searching for her siblings, Clair doesn't hesitate to do anything, even killing other people with her cold and frightening emotions. But, actually Clair doesn't have the ability to fight, to do the battle she is helped by her friends. Regardless her cold and frigtening emotions, Clair is shameless and often makes pervert jokes.
6. Chizuru Ichinose From the Kanojo, Okarishimasu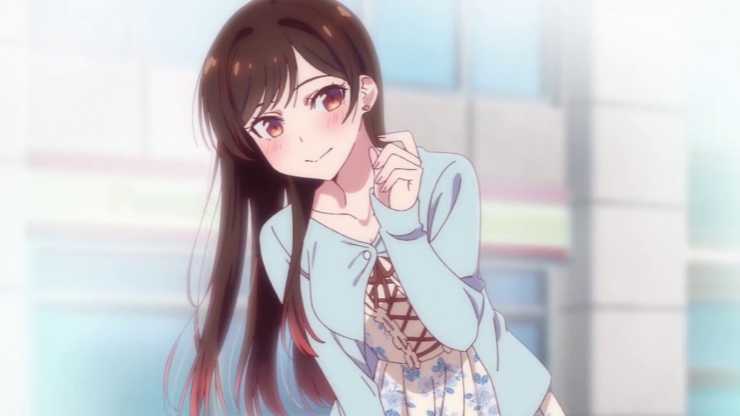 She has brown eyes and long brown hair, Chizuru is a student enrolled at Nerima University. Since childhood Chizuru is a girl who likes to cry and is basically a crybaby. As being mature Chizuru turns into a person who is very hardworking and has mature thoughts, even though sometimes she also makes small mistakes. In order to help herself in paying tuition fees, she also works in a girlfriend rental on an online site. And no, Chizuru is enjoying her present life.
5. Tsukasa Yuzaki From Tonikaku Kawaii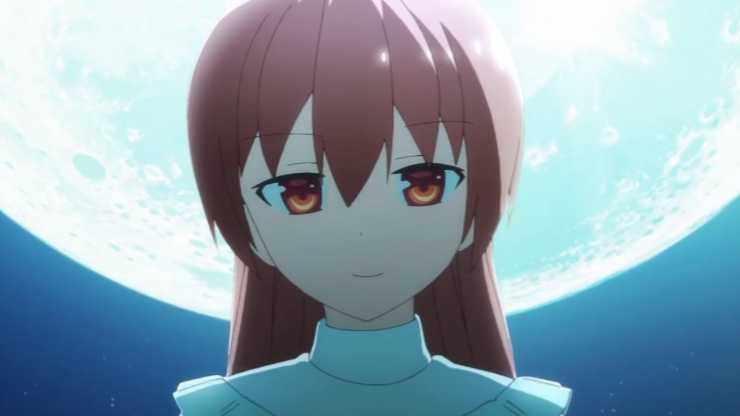 It tells story of the life of a young wife who just got married, the perfect depiction of a woman. Tsukasa Yuzaki is beautiful, kind, friendly and not arrogant. Even though her attitude is a bit ignorant, that is what makes her even more kawaii. In the anime, it is also shown as a young wife who is always patient with everything casually. Behind all of her perfect qualities, Tsukasa has a cute side, the fact is that she can't calm down when sleeping.
4. Kokoro Natsume From Princess Connect! Re:Dive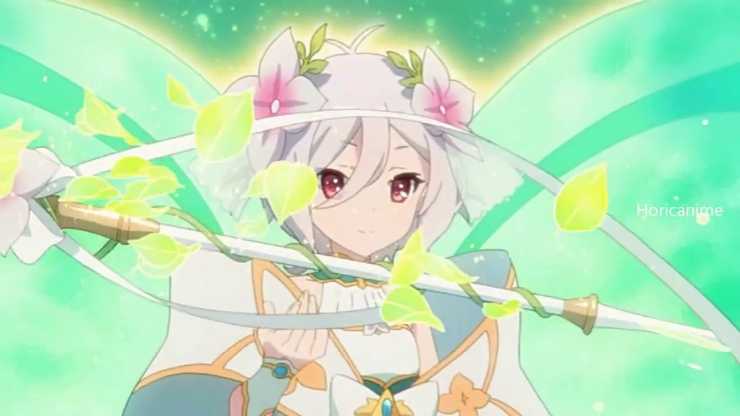 She has a red eye color and silver white hair with a short cut. Kokoro is part of the Gourmet Edifice guild, introduced as a member of the elf Astrum. Armed with a long spear that is taller than her, Kokoro is always dressed in green and white short dress cut at the top of her thighs with gold accent. She is one of the important characters in the storyline. Although she has a kind personality, Kokoro is different in appearance when she was in Astrum.
3. Eripiyo From Oshi ga Budoukan Ittekuretara Shinu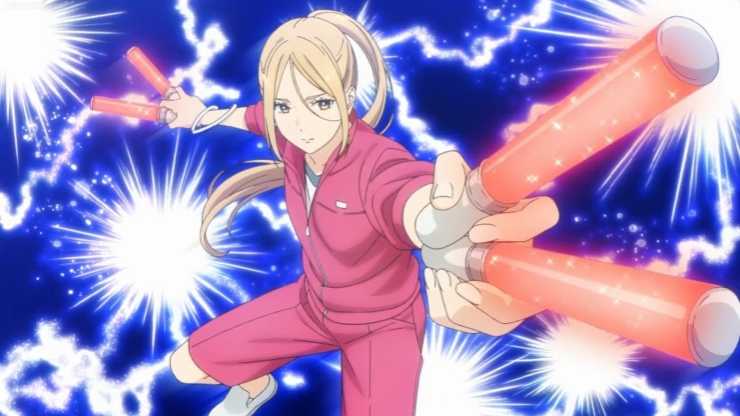 If most of the characters in the anime have the main character being an idol or a famous person, Oshibudo is different. This anime actually tells how the daily life of a hardcore fan from an idol group. Eripiyo, even though her name sounds funny, she is number 1 fan of Maina Ichi, a member of a popular idol group. The look that always wears a red sports jacket, her money is spent only on fangirling activities. She also likes to get angry when arguing with her fellow fans. Even so, at a young age of 20 years old, Eripiyo has a beautiful face, plus blonde hair with tail bangs.
2. Sayaka Kanamori From Eizouken ni wa Te wo Dasu na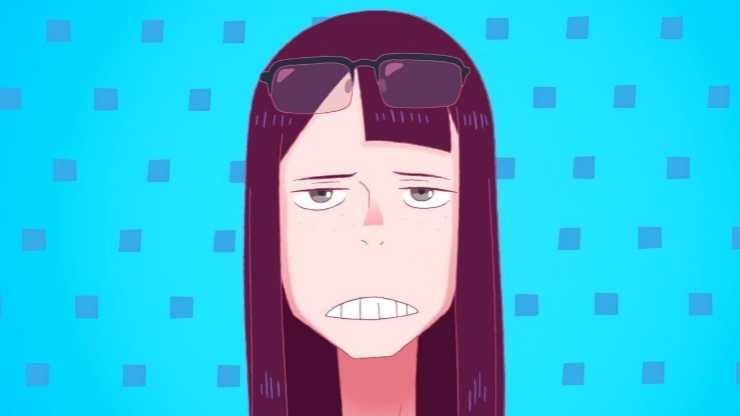 With a decent height, Sayaka is the tallest between Midori and Tsubame. She has a flat personality and sometimes likes to be grumpy. By doing a calculative approach and manipulation, Sayaka can be said to be quite intelligent. By thinking pragmatically, Sayaka often gets what she wants, for example when she threatened a teacher to allow her to make an anime.
1. Hime Gotou From Kakushigoto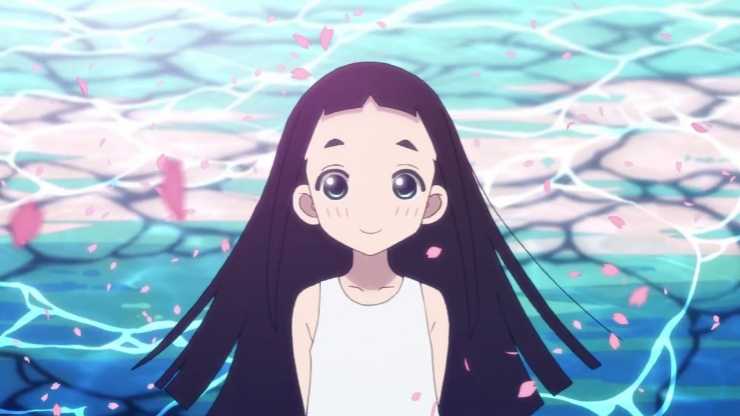 It is shown that Hime is the only daughter of Kakushi Gotou. Left to death by his mother as a baby, Hime lived with his father in a small and simple house. With long black hair and short bangs that reveal most of his forehead, Hime is described as having a kind and very diligent nature. Even though the anime shows Hime as an adult, I like Hime loli more because it's cuter.
That is it from today's post on Top 10 Best Anime Female Characters 2020. If you do not agree with the points in the post and have some of your own opinions, share them with us in the comments section down below. Keep visiting Animesoulking for more information about Anime and Manga.
Also, Read:
Chandan is the writer of "Top 10 Best Anime Female Characters 2020". Also, Connect with me on youtube and Facebook.