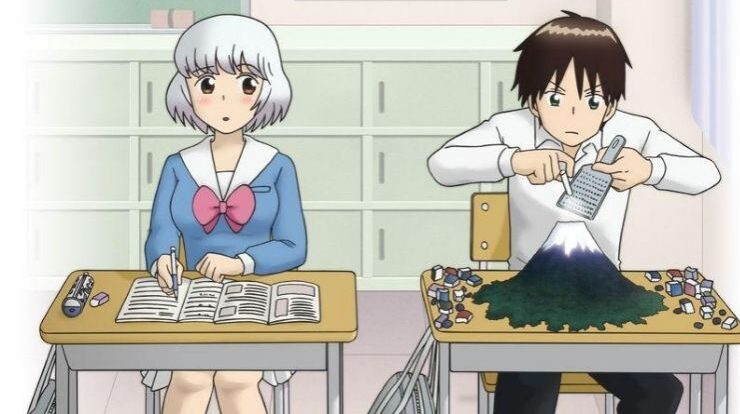 Top 10 Best Anime Series With Unique Story Concept – Hey guys!. In this post, I'll be discussing a list of Top 10 Best Anime Series With Unique Story Concept. Anime is currently a part of entertainment and increasingly developing every year. It has been decades since this Japanese animation was created and has produced lots of titles and stories that are so varied and unique. Starting from stories of witches, robots to stories of perverted love, all exist. Of all the types of story concepts that have existed so far, there are some unique concepts that are a pity to miss. This time, let's talk about the anime series with the unique story concept. So, let's get started.
10. Servant x Service (2013)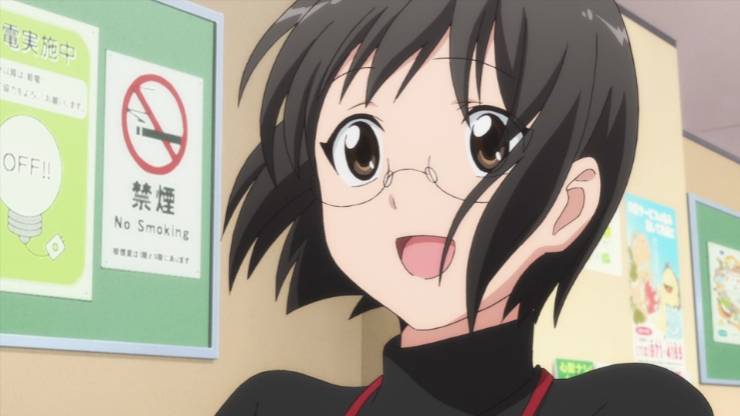 This is a comedy anime that is entertaining and also light to watch. With a fresh storyline at that time, we will laugh because of the silly and spontaneous scenes that each character does. This anime tells about the life of office employees who are in the division of health and environmental welfare. There are 3 new employees named Lucy Yamagami, Yutaka Hasebe and Saya Miyoshi. In addition to the daily routine of the office employees, this anime also shows the relationships grow between each character.
9. The Tatami Galaxy (2010)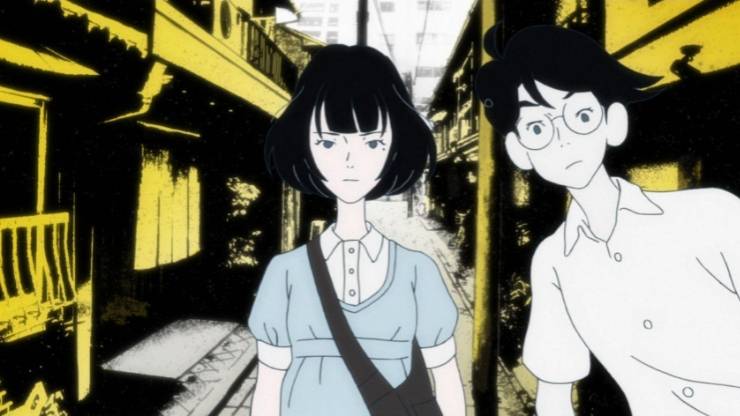 The Tatami Galaxy is an anime that is not getting enough attention. However, in terms of the concept that this anime offers, it is quite interesting, besides its unique and distinctive visuals. This is an anime that has a mystery and psychological genre. Tatami Galaxy tells the story of a student at a college named Watashi. Watashi hopes that in his college life he will have fun and it will be full of romance. But after his second year on campus, he still hasn't have many friends and was shunned by the girls there. In the end, he became a loner. This anime contains a message to always remind us of the wise choices we will make in life. We as humans must feel grateful and content with all the good and bad things happen to us. Because failure is a lesson that comes from experience.
8. Mushi-Shi (2005)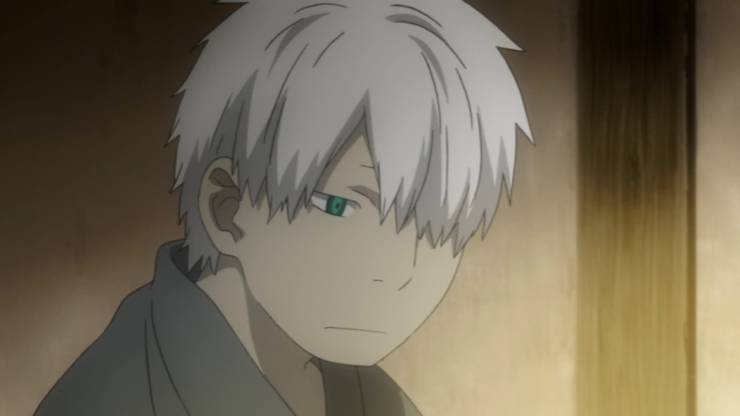 With a unique visual and story concept, this anime has succeeded in becoming one of the best anime ever. This anime tells about the basic life in the world. They are exist in the world since that's the only option they get. Mushi is a creature that can be said in between exist and not exist. They can exist in an incalculable number and be able to imitate various things in this world, such as plants and even natural phenomena such as the rainbow. This is the story of Ginko's journey, one of the people chosen to become a Mushi-shi. The work of Mushi-shi is to research the existence of Mushi, in the hope that one day they will understand the meaning of their life in this world. Ginko begins his journey and wanders from one place to another, keeping news about the possibility of Mushi being present.
7. Welcome to the Ballroom (2017)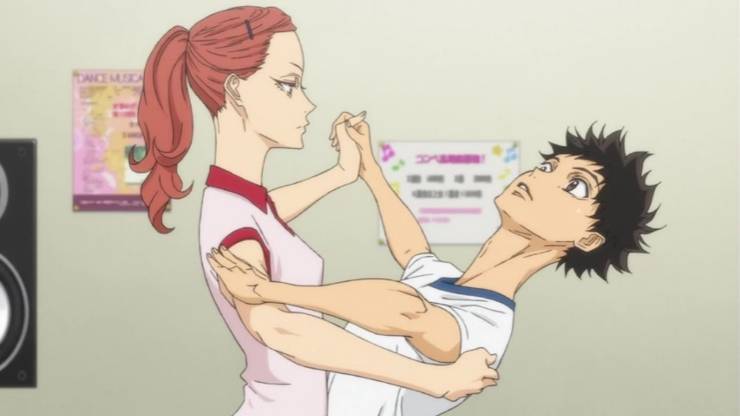 For most anime, the dance scenes are rare to be shown. Usually, this dance scene will be at a party event with a very large building. But in the anime, Welcome to the Ballroom, you will be shown how the life journey of a dancer starts from zero. The story revolves around a young man named Tatara Fujita, a junior high school student in his third year. He does what he has to do after graduation. But one day, his encounter with Kaname Sengoku brought him to know the new life of a Ballroom Dancer. Not just a dance anime, apart from being unique, this anime is also full of motivation, it can be seen how the struggle of the main character who starts from the zero and ends up competing with other professional dancers.
6. Non Non Biyori (2013)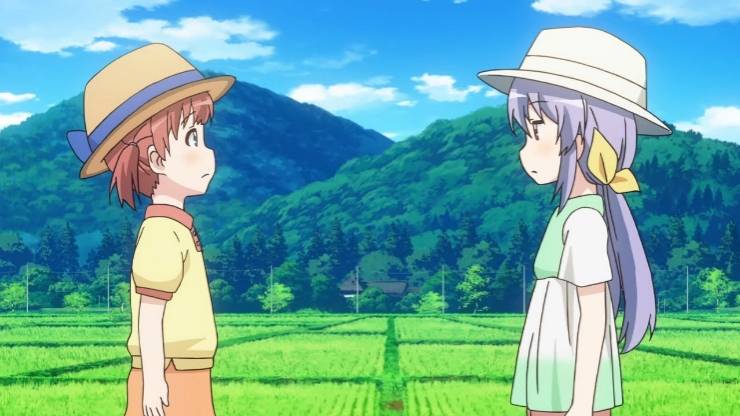 There is no plot, drama or even special things that happen, unless you will be shown various kinds of life in the village that are still natural and contain various unique and cool characters. This is an anime with the slice of life genre with the stories of the lives of citizens who practice simple life, far from technology but still able to find happiness. We'll also be shown a rural atmosphere in Japan, starting from a shop that doesn't have a guard, a school that contains 1 mixed grade from elementary to high school, and there are also typical hawker shops, all beautifully illustrated. The storyline is quite simple, which follows the daily life of girls of various ages who live in comfortable and peaceful villages.
5. Tokyo Magnitude 8.0 (2009)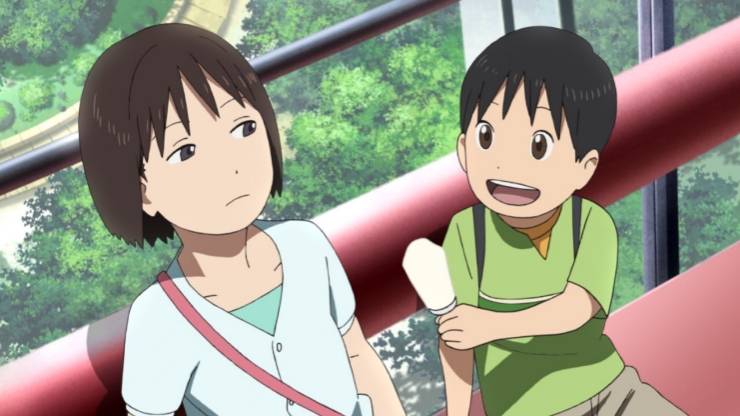 Carrying the theme of a real disaster, no zombies and no Godzilla, this is an anime telling about earthquake disasters seen from the perspective of the victims who experienced it firsthand. This anime will carry and make you drift away how terrible a natural disaster would be, if it happened. Starting from the two Onozawa sister and brother, Mirai Onozawa and Yuuki Onozawa. Those who went to Odaiba to see the robotic exhibit, but a terrible incident befell them, an earthquake measuring 8.0 has rocked and made the buildings there crumble and collapse. In addition to being unique in terms of the concept that the storyline offers, this anime can also make you sad mixed up.
4. Barakamon (2014)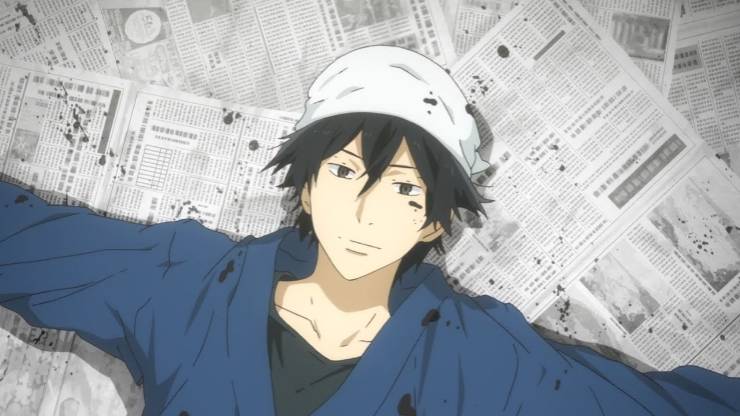 This is a slice of life anime that balances everyday life stories and entertaining comedy. This is the story of a calligraphy artist on a desert island filled with living messages. With a unique concept, Barakamon combines situational comedy and peaceful life in the village and various moral messages conveyed. Barakamon centers on a calligraphy artist named Seishuu Handa, who devotes his whole life only to calligraphy. Due to a problem, he had to move and exile himself to the remote island of Goto. This is the life of a calligraphy artist who accustoms his life in the countryside far from cities and the technology that is there.
3. Tonari no Seki-kun (2014)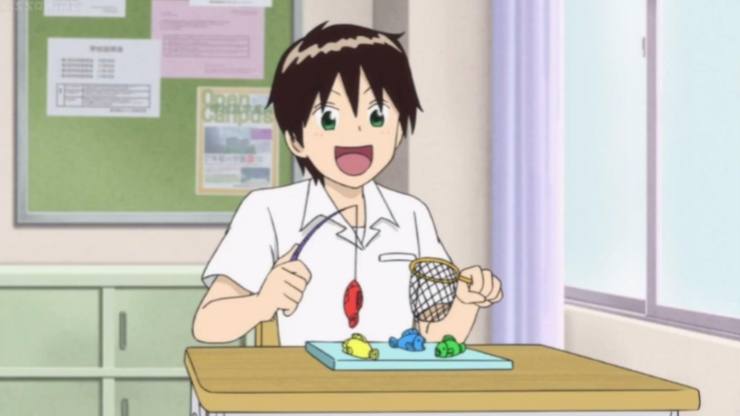 This is an anime with a short duration and a random story. It tells the story of a student who is always doing strange activities at his class table. Starting with a girl named Rumi Yokoi, a student who can't focus even with the slightest distraction. Then there is Toshinari Seki, a male student who sits right next to Rumi, he is a young man who likes to do strange activities and often plays during class hours, making Rumi not focus on paying attention to lessons. This is comes with a concept that is quite unique and spiced up a distinctive comedy nuance.
2. Chihayafuru (2011)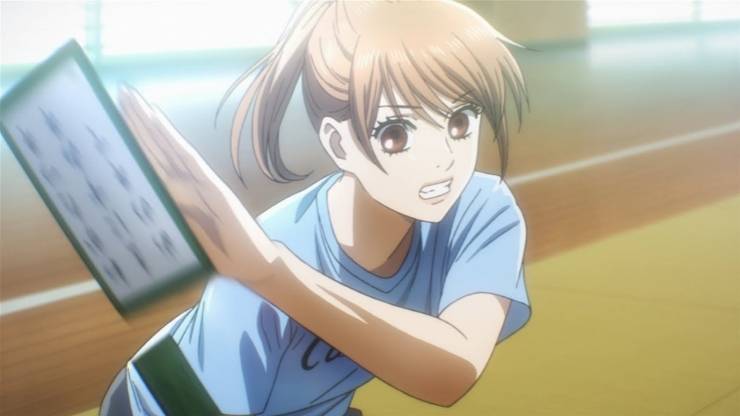 With a unique concept, this anime has successfully introduced the Karuta game very well. For those who don't know, Karuta is a card game originating from Japan that is played by at least 3 people. The types of Karuta that are often played are Uta Garuta and Iroha Garuta. This is the story of a girl named Chihaya Ayase, who has a tough and tomboyish personality. Growing up in the shadow of her sister, making Chihaya confused about her own dreams. Her life changes until she meets Arata Wataya, a quiet transfer student in her class and also the grandson of the Karuta master. Meeting with Arata makes Chihaya get to know and begin to fall in love with the world of Karuta.
1. Dagashi Kashi (2016)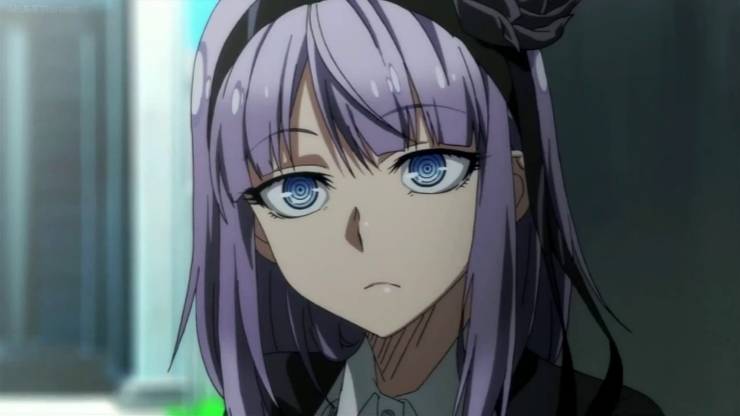 If you like food and anime snacks, this anime is suitable for you. The story of this anime revolves around a man who was obsessed with snacks. Starting from a young man named Kokonotsu Shikada who wanted to become a manga artist, but his dream was blocked by his father, You Shikada, so he could inherit his family's hawker shop. But Kokonatsu refused his father's request. Until one day, a strange girl arrives and wants to invite you to join her father's company. This is a comedy anime story that doesn't make sense just because of a trivial problem, namely snacks.
That is it from today's post on Top 10 Best Anime Series With Unique Story Concept. If you do not agree with the points in the post and have some of your own opinions, share them with us in the comments section down below. Keep visiting Animesoulking for more information about Anime and Manga.
Also, Read:
Chandan is the writer of "Top 10 Best Anime Series With Unique Story Concept". Also, Connect with me on youtube and Facebook.