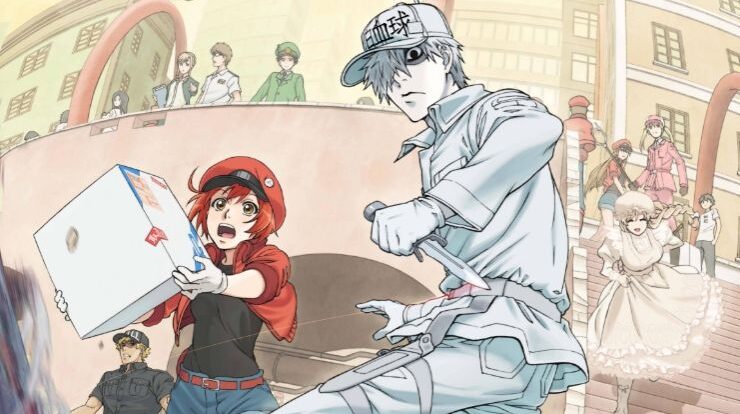 Top 10 Anime Series With Unique Story Concept – Hey guys!. In this post, I'll be discussing a list of Top 10 Anime Series With Unique Story Concept. Anime is currently a part of entertainment and increasingly developing every year. It has been decades since this Japanese animation was created and has produced lots of titles and stories that are so varied and unique. Starting from stories of witches, robots to stories of perverted love, all exist. Of all the types of story concepts that have existed so far, there are some unique concepts that are a pity to miss. This time, let's talk about the anime series with the unique story concept. So, let's get started.
10. Terra Formars (2014)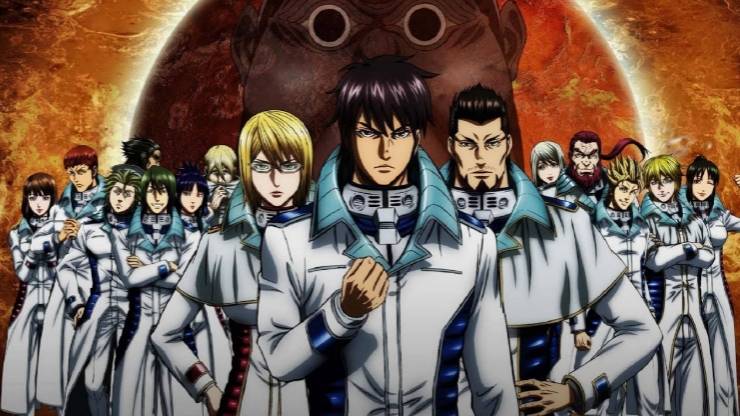 If we usually see cockroaches, we will definitely feel disgusted and kill them, but what if one day cockroaches can mutate and attack, or even kill humans. The Terra Formars anime itself tells the story of mutated humanoid cockroaches for more than hundreds of years. It all started in the 21st century, when humans tried to colonize the Martian slow, by sending 2 species that can survive in very extreme environments. What they sent was algae and cockroaches, but they didn't realize the dangers of genetic mutations that occurred when they adapted to Mars. Hundreds of years passed, precisely in the 26th century, the arrival of a deadly virus that is thought to have a cure can only be found on the planet Mars. This anime is quite interesting and entertaining, but if you have a phobia with cockroaches, I suggest you not to watch this anime.
9. Dennou Coil (2007)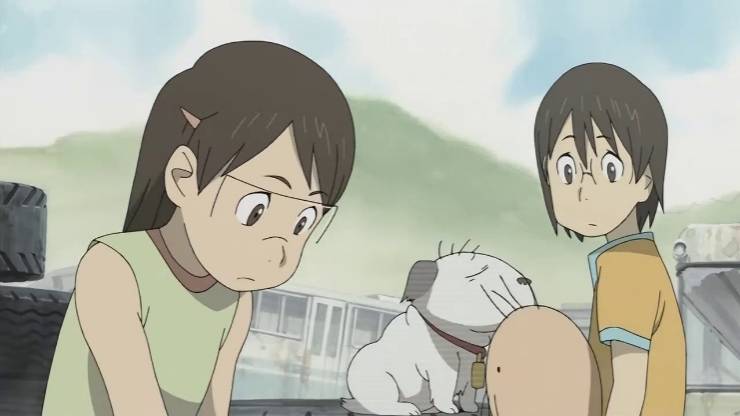 This is the story of the world in the future, where a Cyber ​​lens is created and connects its users directly to the virtual world. The strength is if they are connected with these glasses, they can see things that other humans cannot see without it. This device is almost similar to Google Glasses that we have known so far, but the glasses in this anime are in a more sophisticated development. This anime itself tells the story of a girl named Yuuko Amasawa, who tries to unravel the mystery of an emerging computer virus. Here, she is part of an investigation institute consisting of children who are also equipped with virtual tools and effective metatags. Besides the Sci-Fi and the mystery aspects as the main themes, this anime also features comedy which is quite entertaining.
8. Arakawa Under the Bridge (2010)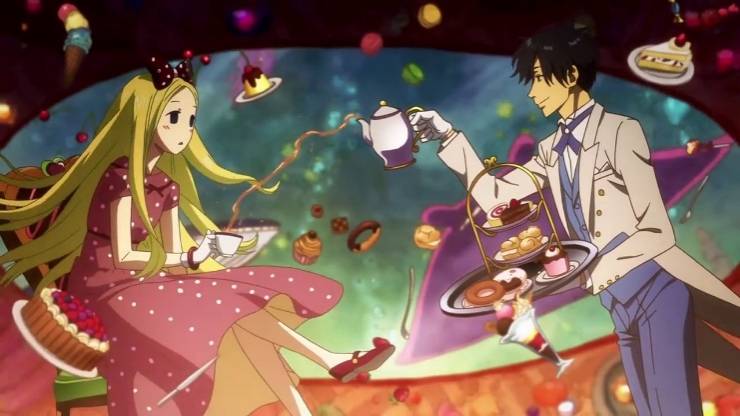 This is an anime about an absurd romantic comedy. Well, there is a rich young man who is very perfectionist named Kou Ichinomiya and a mysterious girl who claims from the planet Venus named Nino, who then they live under a bridge. The residents under the bridge have different and absurd backgrounds. The story that this anime presents is quite light with the oddities that continue to be displayed by each character. It all started when Kou, the perfectionist young man, was walking on the Arakawa bridge, and then because of an incident, he fell into the river under the bridge. From here on, Kou and Nino, the homeless girl, meeting began.
7. Sakasama no Patema (2010)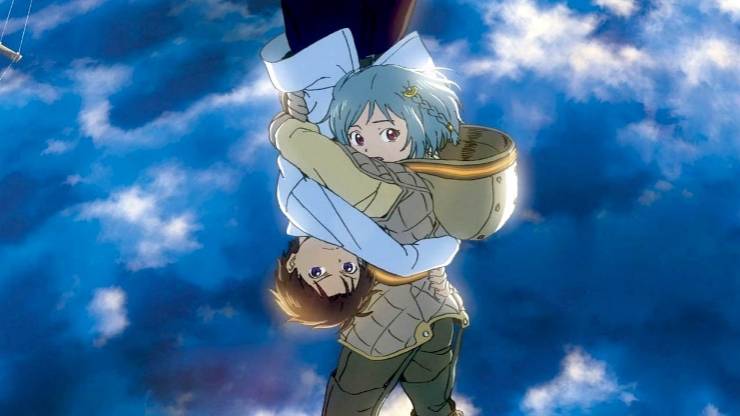 This anime is a movie that aired in 2013. All stories are set in the world that is heading towards destruction due to experiments carried out by humans themselves. As a result of all that, several cities were swallowed up by the sky and the gravity of the earth turned upside down. The concept presented in this anime is unique since it has different situation from the others. Here, you can see the sky as a ravine and your roof as the sky. Besides the unique story, the visuals on display are amazing, which is full of very beautiful sky views. This is an anime about teenagers who fall in love with each other, Patema from the best nation and Age from the Aiga nation named.
6. Hataraku Saibou (2018)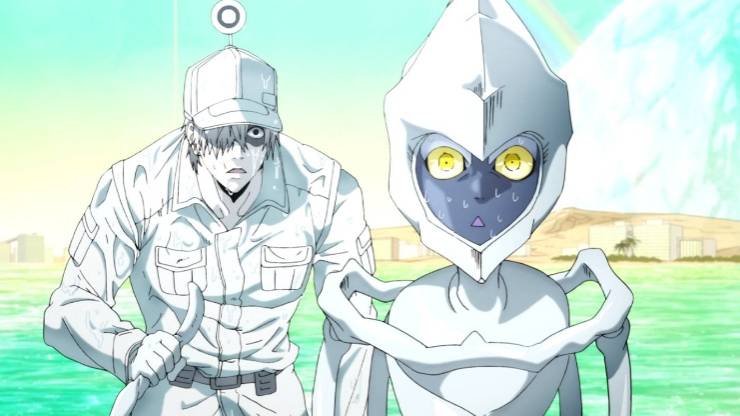 An unusual and unique concept is presented in this anime, where the story tells how the human body system works by visualizing them in human forms working together to care for the internal organs of humans. Besides entertaining, this anime is full of education about the human body, which are how the human body works, how immunity works and so on. This anime itself does not have a chronological order, but depictions that just flow like blood on our bodies. As an anime, it can be said to be educational. Hataraku Saibou displays pretty good detail images to describe something, so it doesn't look boring.
5. My Love Story!! (2015)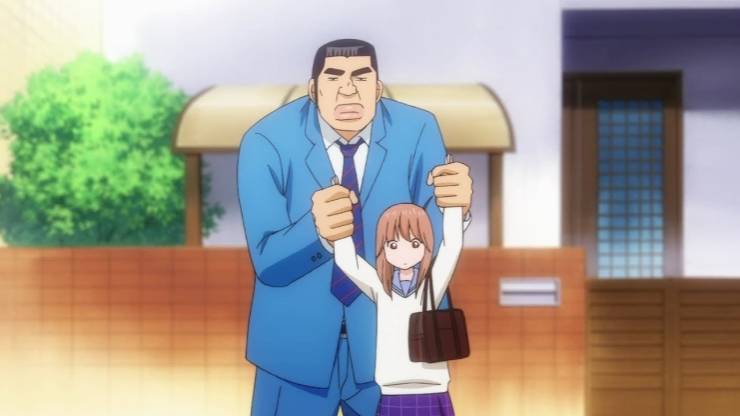 This anime is one of the anime series with its unique concept and full of satire if you ever pay attention to the details. This anime indirectly states that people who have handsome and beautiful faces are treated better in life. It's is also full of deep meaning with the comedy element that you probably don't realize it. The story begins with a young man named Takeo Gouda who has a big and scary appearance. Behind his big physique, Takeo is a very kind person and very respected. Even so, because of the looks he has, Takeo is never lucky in romance. Until one day, he met a cute and little girl named Rinko Yamato. Well, this is the unique romantic comedy story.
4. Back Street Girls: Gokudolls (2018)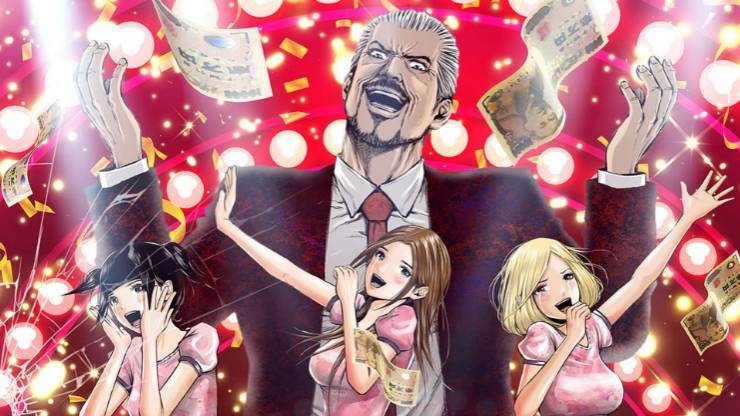 This is the journey story of idol groups as in general, But, if these girls are transgender it will be a different story. You will be shown a unique approach, besides that, you will be shown idol girls who are kawai and also beautiful. At that time, you will be shown the identity of a man with full of frustration and resignation. The story begins with three Yakuza who were punished by their leader for failing to do the important job they were given. At that time, they were given 2 choices, either to kill themselves in honor or go to Thailand to do genital surgery and become idols. The comedy that this anime presents is very thick and entertaining.
3. Prison School (2015)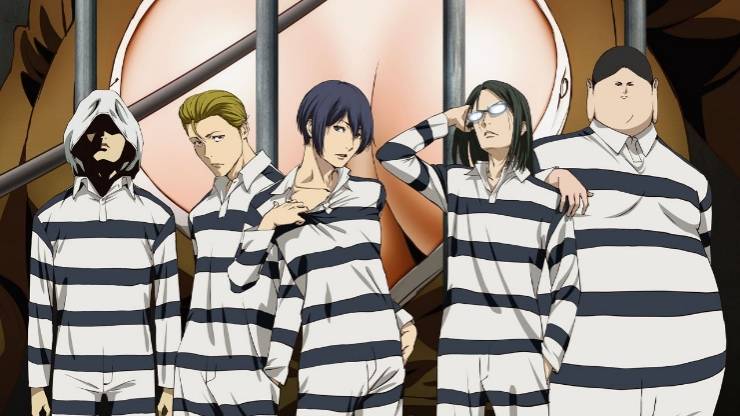 If you think of prison, surely what comes to your mind is a torturous cage filled with criminals. But what happens if this prison, which is generally the place of punishment, contains beautiful and sexy guards. A unique background can be seen in the title Prison School, this prison is located in a school that specially designed to imprison those who commit obscenity and immorality in school. This is a story from prison with a unique premise and full of comedy. It all started at the Hachimitsu academy which had recently changed from a girls school to a mixed school. Because the student council there are all women and really hate men, they try to trap the men so they can be sent to the school prison. With this ecchi comedy, this anime is very entertaining and interesting.
2. Keijo!!!!!!!! (2016)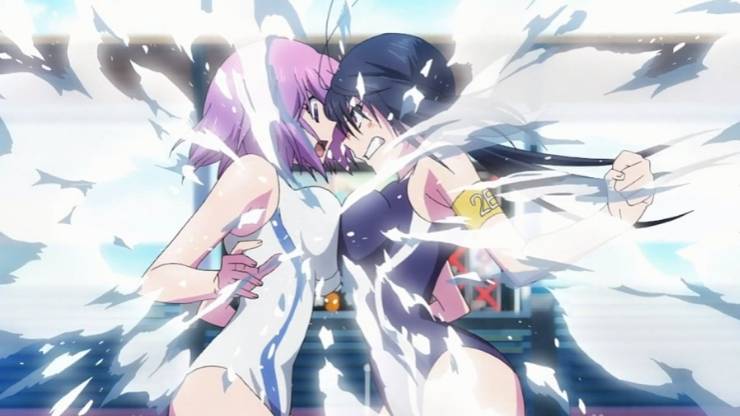 In the present century, Keijo is a new gambling sport, competing in an arena directly above a swimming pool with the aim of knocking their opponents into the water. However, they are only allowed to use their buttocks and chest to attack their opponent. The story begins with a young girl named Nozomi Kaminashi who has just entered the world of Keijo and hopes to make her a millionaire one day. At first it was an ordinary butt match, but as the story progressed the movements each character displayed were getting wilder and beyond the common sense.
1. Ben-To (2011)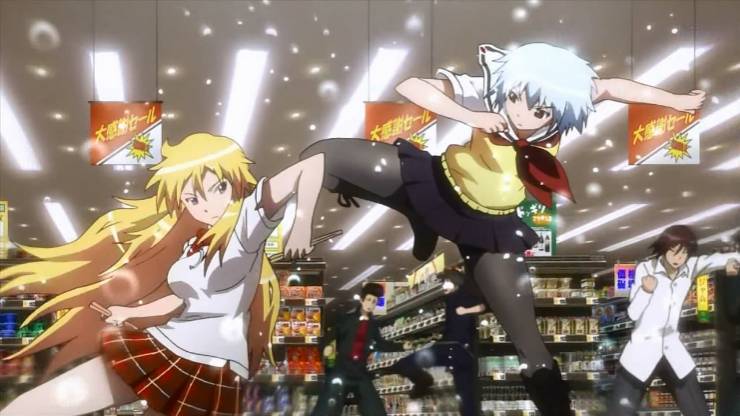 Although there is nothing special and distinctive about this anime, basically the concept of the story presented is truly unique. In this anime, you will be shown how difficult it is to hunt bento which can be interpreted as a lunch box in Japan. The struggle to get the bento seems to be exaggerated. It is said to be full of seizure and battle like on the battlefield. With each different and unique character, they all compete just to get a Bento at a discounted price. It might look too much, but it can be interesting to watch.
That is it from today's post on Top 10 Anime Series With Unique Story Concept. If you do not agree with the points in the post and have some of your own opinions, share them with us in the comments section down below. Keep visiting Animesoulking for more information about Anime and Manga.
Also, Read:
Chandan is the writer of "Top 10 Anime Series With Unique Story Concept". Also, Connect with me on youtube and Facebook.