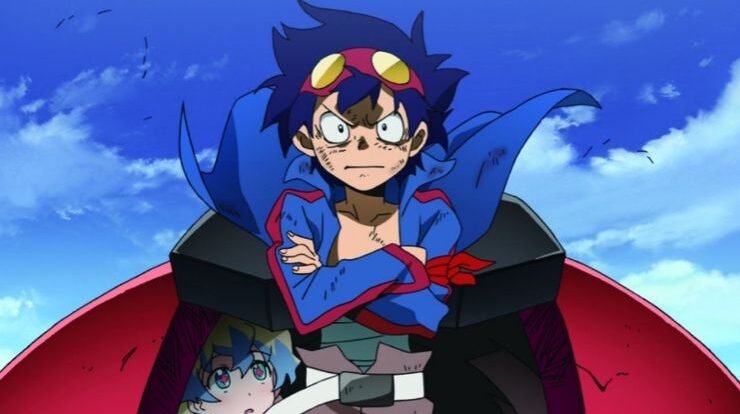 Top 10 Best Netflix Anime Series List – Hey guys!. In this post, I'll be discussing a list of Top 10 Best Netflix Anime Series List. Besides being able to see from illegal sites and watch from the cinema, nowadays, anime streaming services can also be enjoyed legally and officially, of course all of that requires a subscription. Netflix, is one of the best streaming service providers with various types of films available. Whether it's western series, Korean dramas, and even a fairly complete collection of Japanese anime, Netflix allows you to watch anime in HD quality from a variety of anime genres, such as action, romance, gore, etc. Today I'll give you the list of the best anime on Netflix. So, let's get started.
10. Aggretsuko (2018)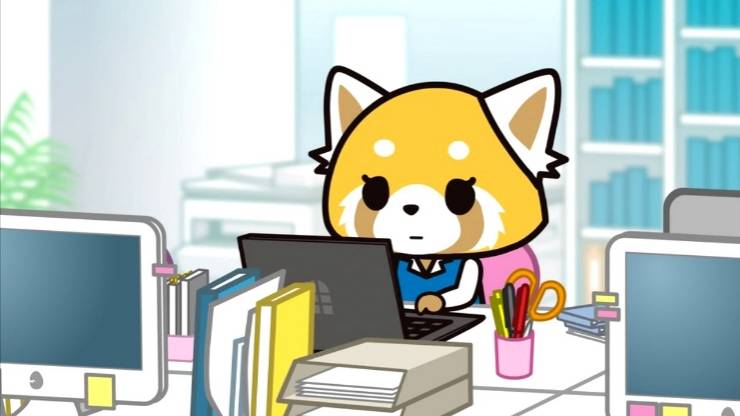 Aggretsuko is an ONA anime that comes from a collaboration between Netflix and Sanrio. For those who don't know, Sanrio is a Japanese company that holds the license rights for various well-known Japanese characters, such as Hello Kitty and My Melody. In this anime, we will introduce a female Red Panda character named Retsuko, who works as an accountant in an office. This is the daily life of a heavy red panda whose work tasks are always piling up. To lighten the burden of her life, usually Retsuko will go to a karaoke place to sing death metal music. On Netflix, this anime has reached its 3rd season.
9. Gargantia on the Verdurous Planet (2013)
Gargantia on the Verdurous Planet is an original anime produced by Production I.G. This is an anime with a mecha theme with the premise of the main character's story being deported to another world. With the background of the world in the future, at that time, the earth had frozen due to the destruction of nature and most of humanity had depleted and partially moved out of space, to a place called Avalon. Avalon itself is a space-craft that left Earth. Then, there is a man named Ledo, he is a young lieutenant soldier. One day, Ledo was accidentally thrown and entered into a wormhole. When he was awake, Ledo found surprising facts for ancient life. This is a story of humans trying to adapt to a new environment and the destiny brings them to know some of the facts that have been stored.
8. Devilman Crybaby (2018)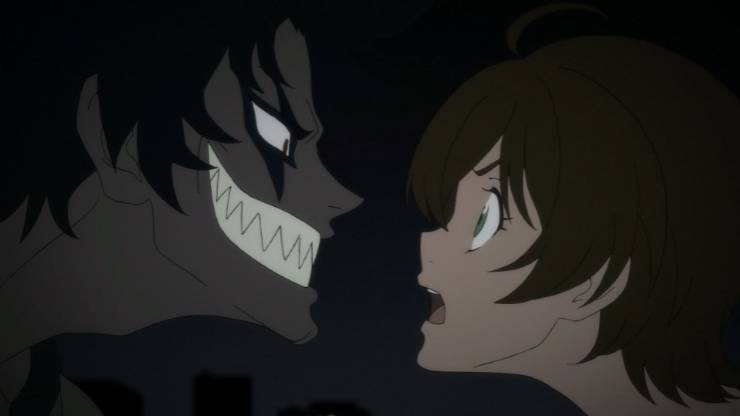 This anime is a remake of Go Nagai's Devilman, as well as a celebration of the creator's 50th anniversary. The story of the Devilman Crybaby anime is still the same as the original manga, which revolves around a boy named Akira Fudo. One day, he turns into Devilman and joins the demon Amon. Together with Ryo, their best friend, they eradicate various Demon creatures from the earth. The conflicts that occur in this anime are quite complex, each episode presents a different conflict, but in the end it becomes one whole conflict towards the end. This anime is a demon themed anime with quite brutal scenes, so this anime isn't appropriate for children.
7. Ajin: Demi-Human (2016)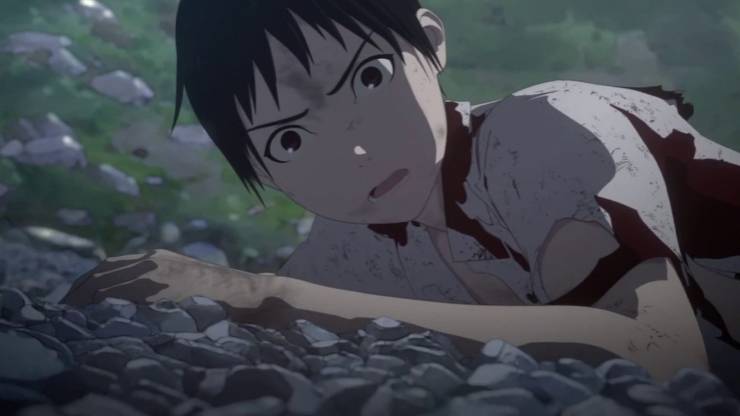 It is ​​an anime that tells about immortal humans, called Ajin. All stories start when they appeared in the middle of a battlefield 17 years ago in Africa. The initial appearance of this Ajin figure was considered normal, but in some time they began to become extinct and were used as experimental materials for various governments in the world. The story of this anime revolves around a young man named Kei Nagai, an ordinary high school student. One day, Kei realized that he was Ajin since he was hit by a truck but he was able to be alive. Since then, Kei has been a fugitive that the government looking for because of his Ajin identity. This is the adventure of Kei as the immortal human Ajin. This is an epic semi-3D action anime.
6. Rurouni Kenshin (1996)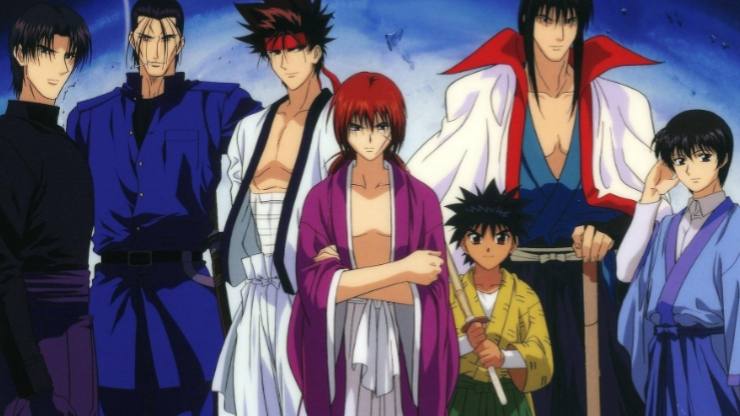 An old anime that is still very worthy to watch. This anime tells the story of a former samurai assassin who travels to various regions. It sets in the Bakumatsu Era. There lived a legendary assassin who was better known as Hitokiri Battousai. He was feared as a merciless assassin and an unbeatable samurai at that time. His figure is well known throughout the country, but he suddenly disappeared after the Japanese revolution which is the end of the Bakumatsu era. Although years have passed since the revolution, the name Battousai is still a frightening figure for the citizens. Without people knowing it, Battousai has already left his past life full of blood and sins. Now, he lives wandering and repenting for his sins in the past.
5. Tengen Toppa Gurren Lagann (2007)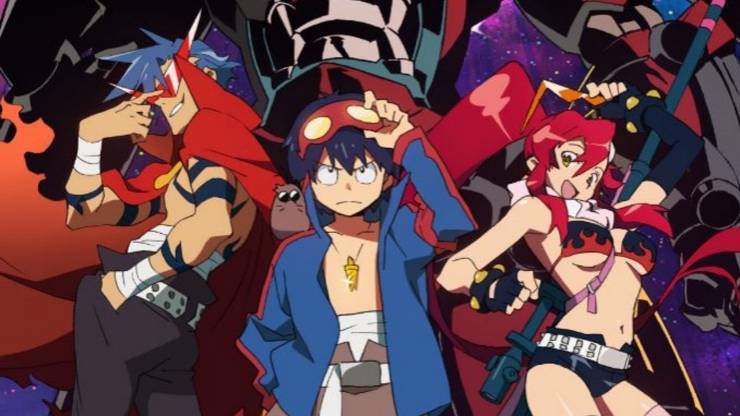 The anime aired in 2007 is an anime by studio Gainax, which has worked on FLCL and Evangelion. Carrying the mecha element, this anime was quite successful in its era, even now this anime is still very worthy to watch. Tengen Toppa Gurren Lagann consists of 27 episodes of broadcast with a very complex story perfection. Tengen Toppa Gurren Lagann is set in the future world, where everyone lives underground. They mostly live underground and do not know anything about the world above the surface. In the ground they created many caves which were spread all over the world. It is the story of Simon and Kamina who wanted to show the villagers the world above the surface with a beautiful and clear sky.
4. Naruto (2002)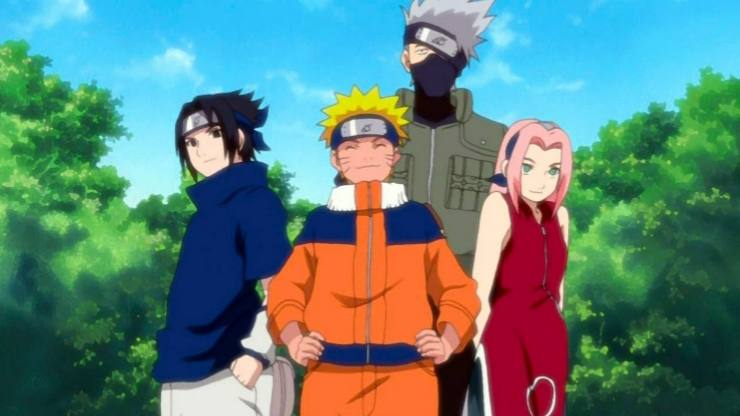 This anime is a manga adaptation by Mashashi Kishimoto, an anime that tells the story of ninjas from various ninja villages spread across the world of Naruto. This is the story of the life journey of the 9-tailed Jinchuriki named Naruto. He is a ninja from Konohagakure who aspires to become the Hokage leader of the village. This anime presents a fairly complex storyline adapted from the manga.
3. Magi: The Labyrinth of Magic (2012)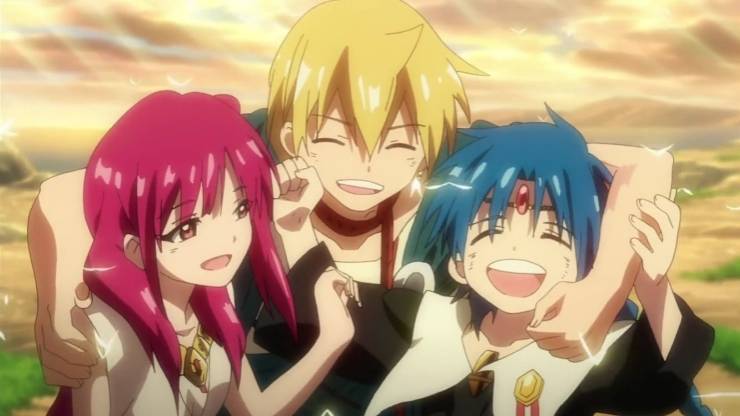 If you've seen Disney's Aladdin animation, maybe you are already familiar with the characters in this anime. Magi: The Labyrinth of Magic itself depicts a world in the middle east of the past, where the practice of slavery was still legal and common. All of a sudden, a mysterious Tower called Dungeons appeared. The story revolves around a kind young man named Alibaba. He has a dream of going around and conquering the dungeon and getting the treasure in it. Alibaba is a young man who comes from a slum environment. After his mother died, he was brought by his father who basically was a king of Balbadd. Then, there is a little boy named Aladdin, a high-class magician who is in charge of controlling and balancing the world. Even though he is a Magi and has extraordinary abilities, Aladdin basically looks like a lecherous little boy. Besides that, this anime presents a very complex story. If you like Middle Eastern culture, this anime is a must-watch because the middle east culture in it is very thick.
2. Fairy Tail (2009)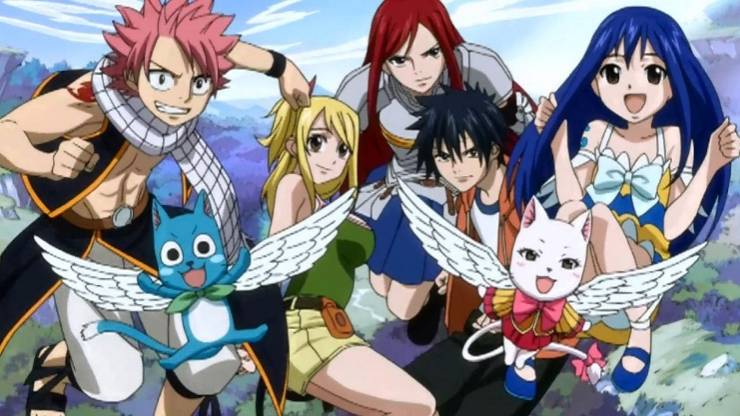 This is a world where magicians exist. All kinds of magicians and witches from different guilds are trying to be the best. This is the story of the Dragon Slayer named Natsu Dragneel with the Fairy Tail guild families. The story began when a girl named Lucy, along with Natsu, Erza and Gray, finally got a new family, which is the Fairy Tail guild familiy. Various different stories from each character will be presented in this anime, including the past story of each character. Apart from the theme of action and fantasy classic, this anime also has a comedy that is quite distinctive.
1. Berserk Golden Age Arc I: The Egg of the King (2012)
It tells the story of a mercenary in the Midland Kingdom named Guts. He is an unstoppable force. By holding a great sword, he prefers a life of conflict over a peaceful life.
That is it from today's post on Top 10 Best Netflix Anime Series List. If you do not agree with the points in the post and have some of your own opinions, share them with us in the comments section down below. Keep visiting Animesoulking for more information about Anime and Manga.
Also, Read:
Chandan is the writer of "Top 10 Best Netflix Anime Series List". Also, Connect with me on youtube and Facebook.