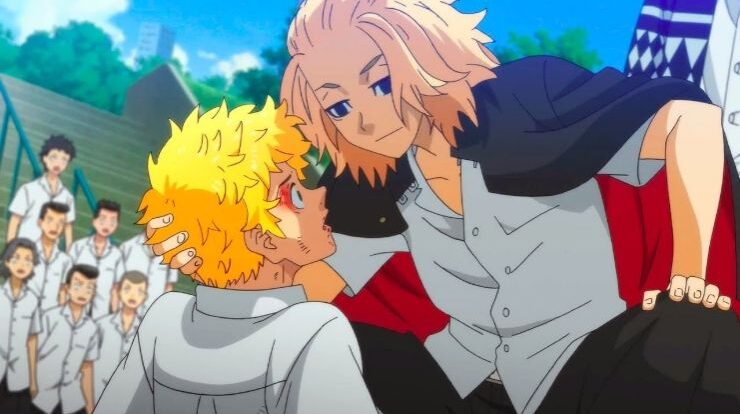 Top 10 Best Action Anime 2021 – Hey guys!. In this post, I'll be discussing a list of Top 10 Best Action Anime 2021. From time to time, action anime is stand-out with the epic battles and interesting storylines. It makes the audience never get bored to watch it even for hours. This time, I've picked up 10 Best Action Anime 2021. So, let's get started.
10. The World Ends with You The Animation
The World Ends with You The Animation is an anime adapted from an action game with urban fantasy elements, developed by Square Enix and Jupiter for the Nintendo DS console. The same as the game, this anime will feature a character named Neku Sakuraba and his allies who are forced to participate in certain events to determine their fate. Within days, this game became the 2nd best-selling Nintendo DS game in Japan, so Shiro Amano, a Kingdom Hearts manga writer and artist, ended up creating a manga based on the video game. For the sequel NEO: The World Ends with You, has been announced and planned to be released for the Nintendo Switch and PlayStation 4 consoles in mid-2021. The outline of the story in the anime begins when Neku Sakuraba later awakens in what seems like the Shibuya shopping district in Tokyo. Without knowing why he was there, Neku opened his hand and realized that he was holding a strange black pin. After flipping over with his hand, the thoughts of the people around him started flowing into his head at once. Being surprised, Neku finds he can read other people's minds and assumes it has something to do with the black pin he is holding.
9. Combatants Will Be Dispatched!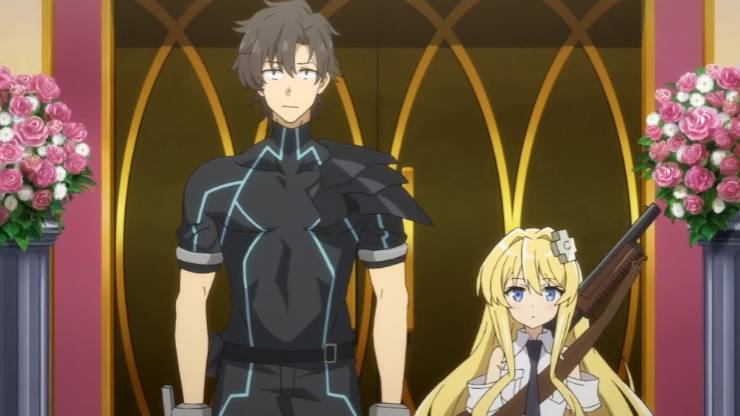 Combatants Will Be Dispatched! is an anime adapted from the Japanese light novel series written by Natsume Akatsuki and illustrated by Kakao Lanthanum, which was published by Kadokawa Shoten in 6 volumes since November 2017. And a manga adaptation drawn by Masaaki Kiasa has been serialized in the manga magazine Seinen Media Factory Monthly Comic Alive since March 2018. With the world domination almost in their grasp, the Supreme Leader of the Kisaragi Company, an underground criminal group turns into an evil megacorp. A quick roll of the dice nominates their chief of operations. Combat Agent Six, for being the one who explores alien planets and the first thing he did when he got there was to change the holy mantras for sacred rituals into the most shameful thing to do.
8. Mars Red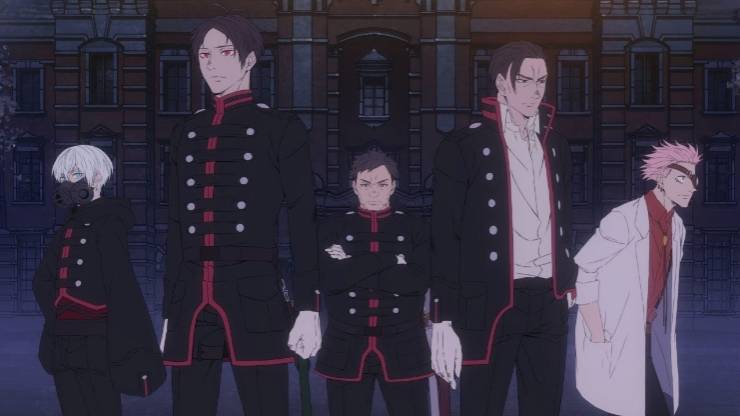 The anime was adapted based on a stage play written by Bun-O Fujisawa, with the first stage production Mars Red debuting in 2013, with more shows in 2015 and 2017. Karakara then launched a manga adaptation in Monthly Comic Garden magazine. Mars Red is a Japanese anime television series that will be produced by Signal.MD in the spring 2021. The story of MARS RED itself took place in 1923, and at that time the vampire nation had long existed in this world. But now, the number of vampires is increasing and a mysterious source of imitation blood called Ascra has appeared illegally. The Japanese government established "Code Zero," a unit within the army assigned to fight vampire forces. This is the way the government uses to fight vampire troops with their vampire units. Created by Lieutenant General Nakajima, this unit has historically been in an information warfare unit, but has been reassigned to solve the vampire crisis. Code Zero and the class S Vampire Deffrot must now work together to protect society.
7. Godzilla: S.P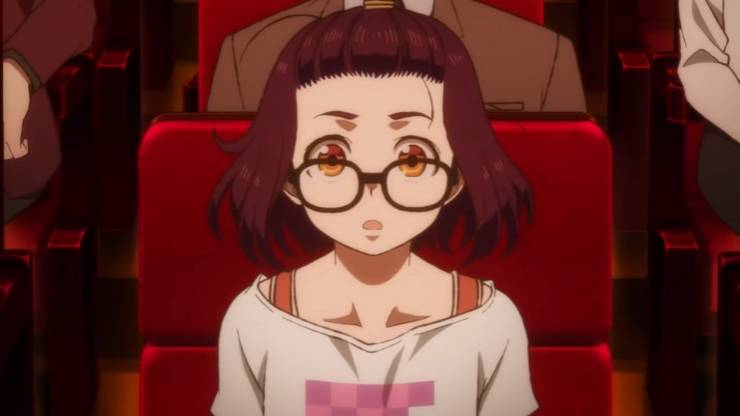 Godzilla: S.P is a Japanese anime series that will be produced by Studio Bones and Orange, which is licensed by Netflix, this anime will be directed by Atsushi Takahashi, which is scheduled to air in the spring 2021 on Netflix and Japanese television. The series features an original story, depicting young genius Mei Kamino, she is a young female researcher, and Yun Arikawa, a male engineer. It all started when they faced unprecedented threats with their friends. When danger came from within, only young genius Mei, Yun, and their team could face the threat at Godzilla Singular Point!
6. Tokyo Revengers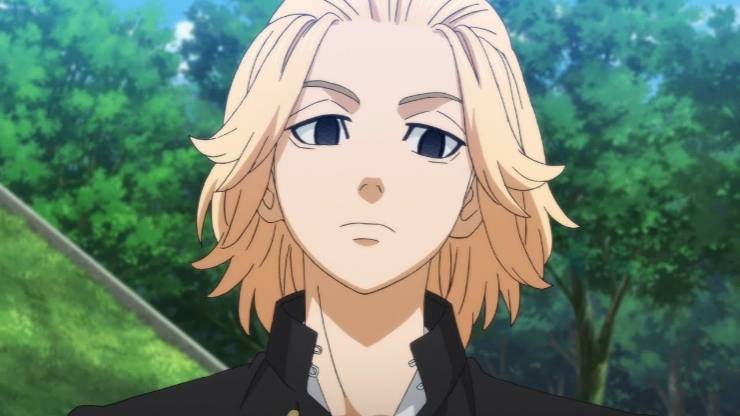 This anime is adapted from a Japanese manga series written and illustrated by Ken Wakui. The Tokyo Revengers series will get its anime adaptation in Spring 2021. Even though it has just got its own television anime series, this series has previously announced a live action adaptation which will be scheduled for the release in the middle of this year 2021. The story itself will follow the life of a young man named Takemichi Hanagaki, who one day is in the lowest point of his life. Just when he thought it couldn't be worse, he learned that Hinata Tachibana, his ex-girlfriend, was killed by Tokyo's Manji Gang. When he was contemplating his fate, out of nowhere, in mysterious way, he made time travel, which in the end he returned to the past 12 years, when he was still in a relationship with Hinata. Realizing he could save the future Hinata who was killed, Takemichi finally decided to rewrite the future with his own hands and ways, then tried to save Hinata from the tragic fate.
5. Edens Zero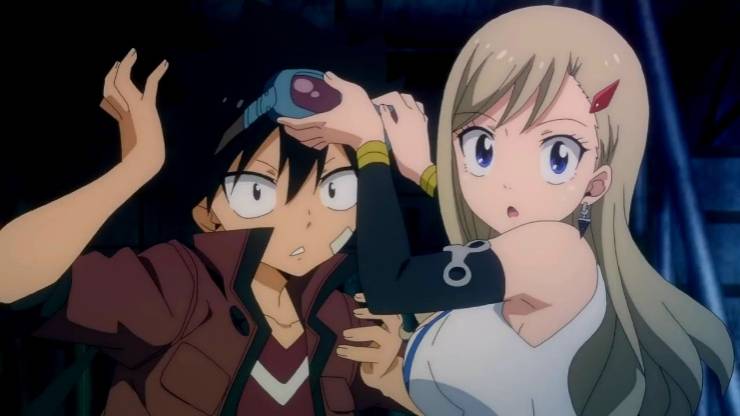 If you like the Fairy Tail anime, then you can't miss this anime. The same as Fairy Tail, this Edens Zero anime is an adaptation of a fictional manga series written and illustrated by Hiro Mashima, depicting Edens Zero with a typical image of Hiro Mashima. The manga series itself began serializing in Kodansha's Weekly Shonenen Magazine since 2018. The story follows a boy who embarks on a journey aboard a titular spaceship across different planets in search of a cosmic goddess known as "Mother". Unlike the Fairy Tail series which is set in the world of witches, the Edens Zero series takes place in a fictional space universe inhabited by humans, aliens, and living robots. The universe is divided into smaller "cosmoses," under the name Sakura Cosmos. Most of the planets and locations have futuristic elements, some of which are combined with classic fantasy. All of the technology in the series runs on a magical power source called Ether, which forms the basis of the "fantasy" aspect of the story.
4. SSSS.Dynazenon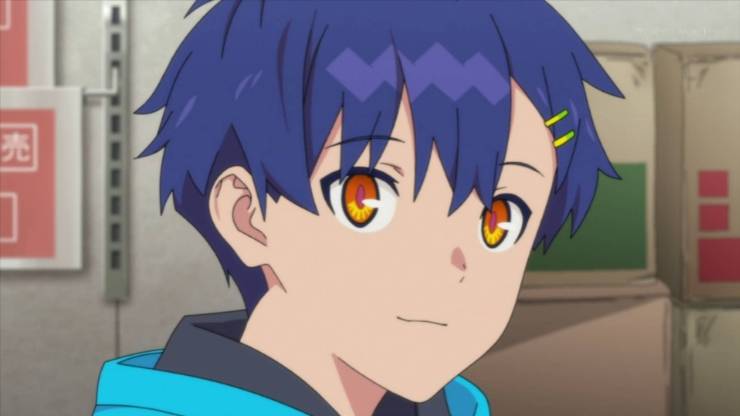 The project is part of the joint Gridman Universe media co-founded in 2018 following the 1993-1994 tokusatsu series Gridman the Hyper Agent by Tsuburaya Productions. The story in this anime is said to be still in the setting of the "Gridman Universe", which will be broadcast in the format of a television series produced by Trigger Studio. This anime will be directed again by Akira Amemiya, who previously appeared as director SSSS.Gridman, along with other staff such as Keiichi Hasegawa as the script writer, Masaru Sakamot as the character designer, and Shiro Sagisu as the composer of the background music.
3. Nomad: Megalo Box 2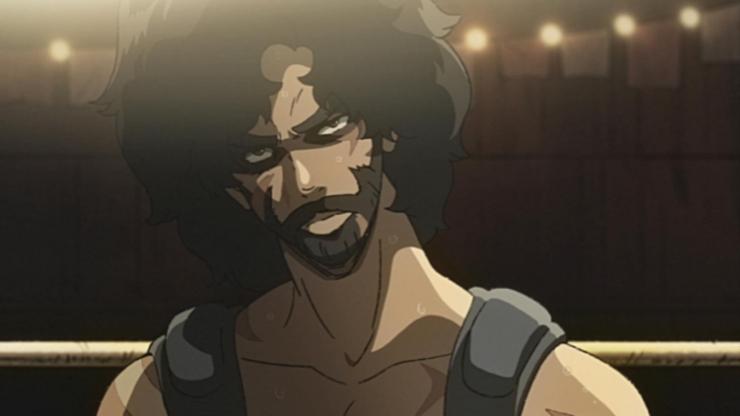 Previously in 2018, the anime Megalo Box was released for season 1, which was intended to commemorate 50 years of Ashita Joe's manga. And for the spring season 2021, the anime Megalo Box will get the second season adaptation with the title Normad: Megalo Box 2. This anime is reportedly being produced by the studio TMS Entertainment, which also produced the 2nd Ashita no Joe anime in 1980. This 2nd season continues the journey of Junk Dog or better known as Joe, about his life as an underground boxer.
2. Shaman King (2021)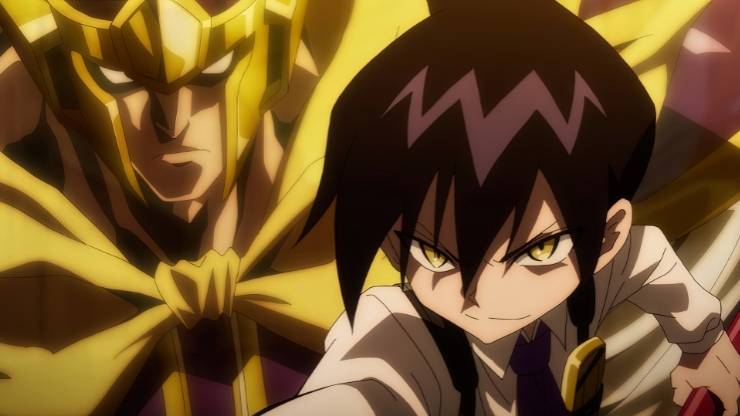 Initially, Shaman King was a Japanese manga series written and illustrated by Hiroyuki Takei, which then in 2001, this series received its own television anime adaptation with a total of 64 episodes until 2002. Then, in spring 2021, this series received the anime reboot that will be produced by Bridge Studio. The story in this anime follows the journey of a Shaman boy, who tries to hone his skills so he can become a Shaman King one day. Shamans themselves are the extraordinary individuals who have the ability to communicate with ghosts, spirits and even gods, which are basically invisible to normal people. The Shaman Fight, is a tournament that is held every 500 years, which contains all Shaman around the world who gather and compete for the title of Shaman King, a title that shamans around the world want, with this title, the Shaman King can summon Great Spirit and shape the world as they wish.
1. My Hero Academia 5th Season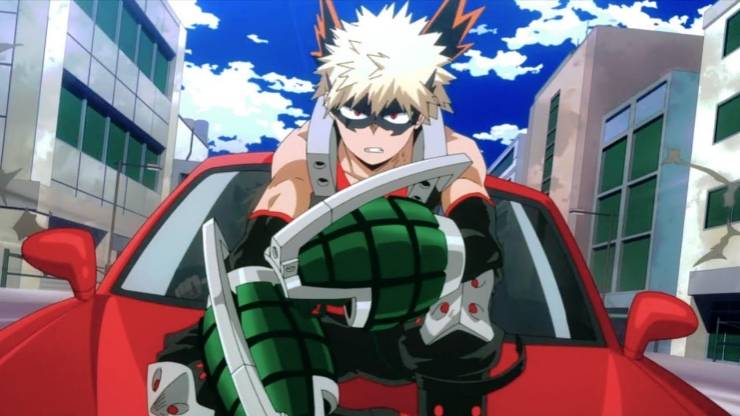 My Hero Academia franchise announced that season 5 will air in the spring 2021. It is an anime adaptation from a Japanese manga series written and illustrated by Kohei Horikoshi, which began being serialized in Weekly Shonen Jump since 2014. It tells the story of a boy named Izuku Midoriya, who at first is an ordinary and sad boy. On top of that, he lives in a world where almost everyone has a special power called Quirk, but it's different from Izuku who doesn't have any power within him. Which then his meeting with All Might has changed his life and then, he tried to become one of the number one heroes in Japan regardless his background.
That is it from today's post on Top 10 Best Action Anime 2021. If you do not agree with the points in the post and have some of your own opinions, share them with us in the comments section down below. Keep visiting Animesoulking for more information about Anime and Manga.
Also, Read:
Chandan is the writer of "Top 10 Best Action Anime 2021". Also, Connect with me on youtube and Facebook.