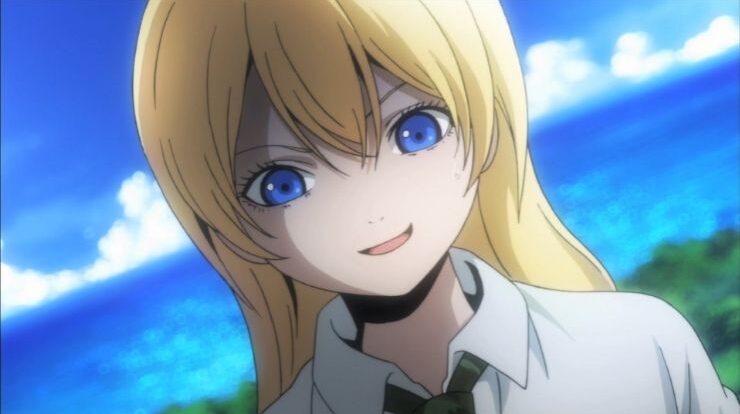 Top 10 Best Survival Anime List 2021 – Hey guys!. In this post, I'll be discussing a list of Top 10 Best Survival Anime List 2021. A great anime plot will surely have something important to risk, whether it's work, self-esteem or even money. But different with survival anime, they are required to defend their life. Most of them are dragged away and unable to get out in the terrifying situation, which they haven't faced before. They have to use their brains and powers to live in any situation. Today I've picked up the best survival anime. So, let's get started.
10. School-Live!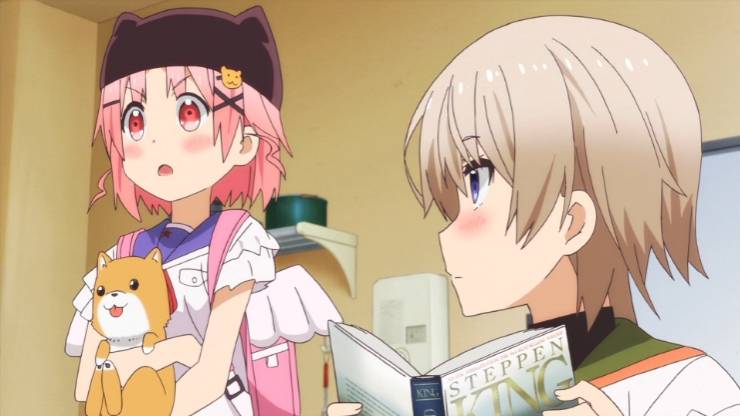 Starting from a Japanese manga series written by Norimitsu Kaiho Nitroplus and illustrated by Sadoru Chiba, that was later adapted into an anime in Summer 2015 with 12 episodes in total. The manga itself has been serialized from 2012 to 2019 in the Houbunsha's Manga Time Kirara Forward magazine. And a Live Action adaptation had been released in 2018. The plot in this anime will move back and forth over time. The story itself follows a girl named Yuki Takeya, a cheerful high school girl, who lives at Megurigaoka Private High School. At first Yuki always spent her time with the School Living Club with other club members. But suddenly a zombie outbreak spreads in the school, and many teachers and students are infected. To keep alive, they must survive and certainly maintain their consciousness in order not to go insane because of this incident.
9. Tokyo Magnitude 8.0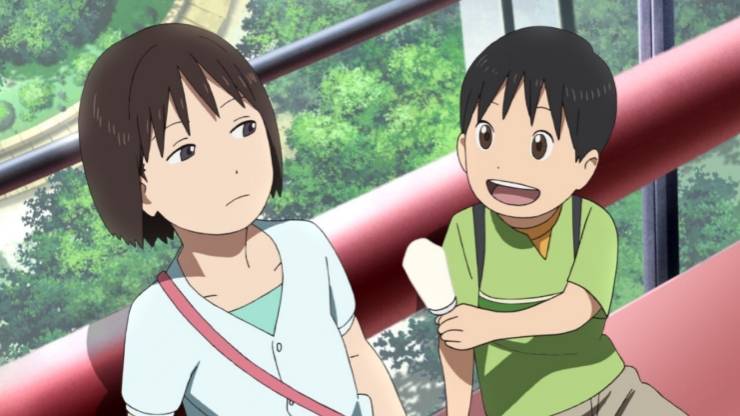 Tokyo Magnitude 8.0 is a Japanese anime television series that has aired and produced in collaboration with several well-known studios, such as Bones and Kinema Citrus. This anime first aired in Summer 2009 with 11 episodes in total. The series centers on two siblings, Mirai and Yuuki, and single mother Mari, who both meet after a major earthquake hitting the Japanese capital. This anime has won various awards, one of which is the Excellence Prize in the Animation category at the Japan's Media Arts Festival in 2009. It starts after a massive earthquake in Tokyo 25 km under the sea at a magnitude of 8.0, two siblings Mirai and Yuuki, who were visiting a robot exhibiiton in Odaiba at the beginning of summer vacation. They struggle to reach their parents in their home in Setagaya, assisted by a female motorcycle courier named Mari, who strives to reach her own daughter and mother in Sangenjaya. Together, the three of them brave the partly destroyed city and try their best to return home safely.
8. The Future Diary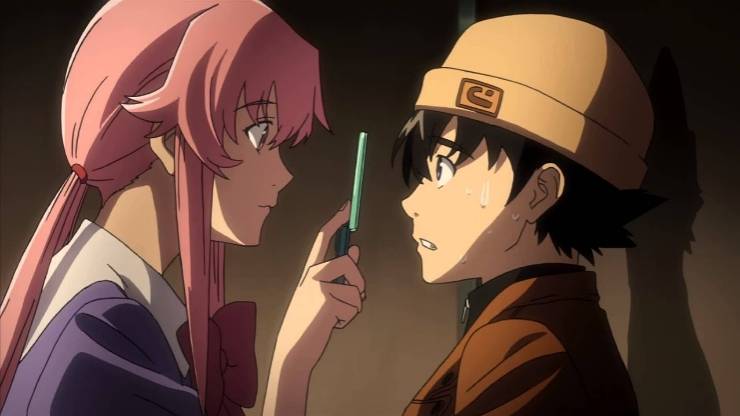 It was adapted from a Japanese manga series written and illustrated by Sakae Esuno, which was serialized on Kadokawa Shoten Ace from 2006 to 2010 with a total of 12 tankobon volumes. The plot in this anime itself is about a deadly battle of life and death with a special diary that predicts the future. The anime adaptation aired in Fall 2011 with 26 episodes in total. At the beginning of the anime, we will be shown a 14-year-old student and a loner named Yukiteru Amano. He has no friends and just daydreams and records every event on his cellphone. But he is in fact friends with Deus Ex Machina, the god of space and time, whom at first was thought as a delusion by Yuki. However, since Deus turns Yuki's cellphone into a Future Diary, the horror in his life begins. With other people holding the Future Diary, he must survive and eliminate the other diary holders.
7. Danganronpa: The Animation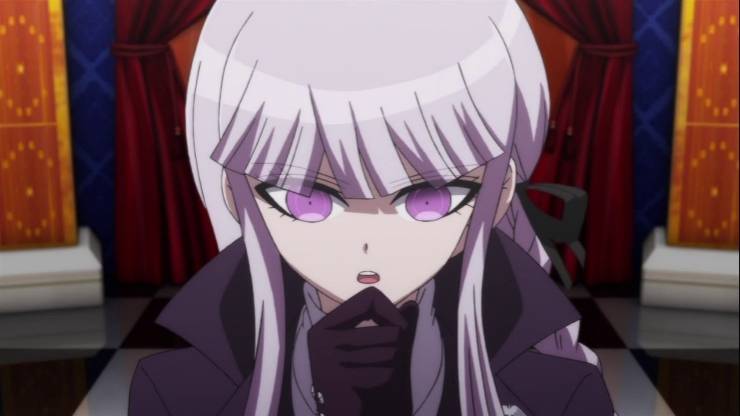 Danganronpa: The Animation is a Japanese anime television series produced by Lerche with a distinctive and unique animation from Danganronpa. Based on Spike Chunsoft's 2010 video game, Danganronpa: Triger Happy Havoc, this anime began to be adapted starting in summer 2013 with 13 episodes in total. The plot of the story in this anime is exactly the same as the game version, if you have ever played a game from Danganronpa, which follows events that happened in the video game Danganronpa: Trigger Happy Havoc. It starts when 16 students face a terrible reality, they are all locked in the 'Hope's Peak Academy', their school, which then leads them to meet an anthropomorphic bear, known as Monokuma. The students can leave the school only by murdering other students. The second anime series, titled Danganronpa 3: The End of Hope's Peak High School, aired between July and September 2016. The series concludes the "Hope's Peak Academy" storyline and is divided into two parts; The Future Side that occurs after Danganronpa 2: Goodbye Despair, and the Despair Side that occurs before the events of Trigger Happy Havoc.
6. Astra Lost in Space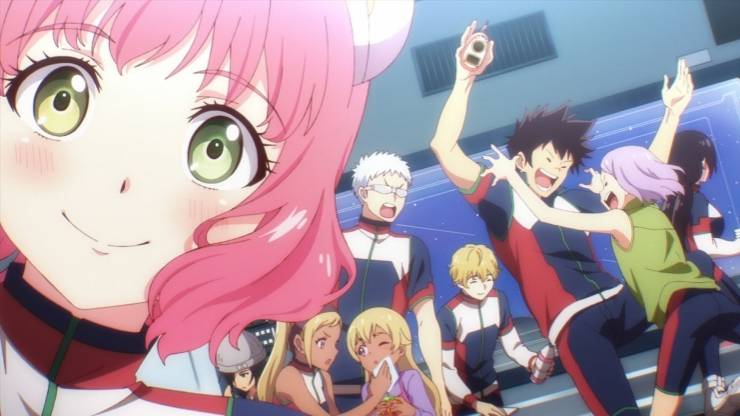 Astra Lost in Space is an adaptation of the Japanese manga series by Kenta Shinohara, which was serialized online from 2016 to 2017 via the Shueisha's Shonen Jump website or app. This anime itself is set in 2063, when humans are able to travel in space and make it a commercial tour. The story begins when a group of students from Caird High School departs to a nearby planet for their Planetary Camp. Unexpected and mysterious events immediately greet and attack them, making them all trapped and floating in orbit around an unknown planet. With limited resources they have to survive in the space.
5. Highschool of the Dead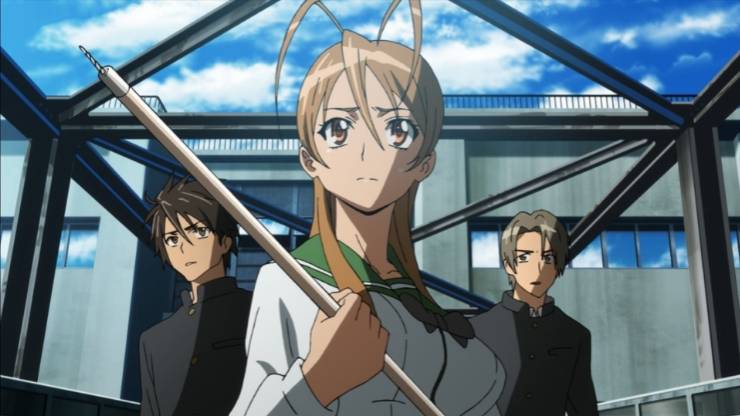 Highschool of the Dead is an anime adapted from a Japanese manga series written by Daisuke Sato and illustrated by Shoji Sato, who was serialized in the Fujimi Shobo's Monthly Dragon Age between 2006 and 2013. But it was ever left unfinished before finally finished following the death of mangaka Daisuke Sato in 2017. The story follows a group of high school students caught in the middle of a zombie apocalypse. The anime adaptation itself started from July in Summer 2010 and ended in September 2010 with 12 episodes in total. Highschool of the Dead is set in present-day Japan, beginning when the world is hit by a deadly pandemic that turns humans into zombies. The story follows a group of high school students and school's nurses as they deal with the worldwide catastrophic event known as "Outbreak". As the characters try to survive the zombie apocalypse, they also have to face the additional threat of societal collapse, which is going crazy with this event.
4. Dr. Stone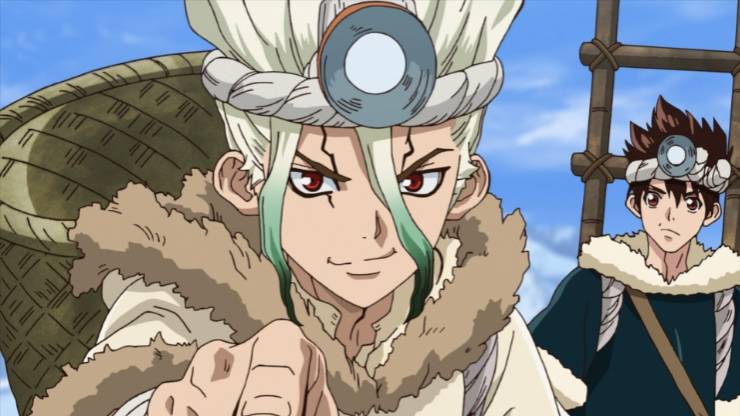 Dr. Stone is an anime adapted from a Japanese manga series written by Riichiro Inagaki and illustrated by Korean artist Boichi, that has been serialized in Weekly Shonen Jump since March 2017, with each individual chapter collected and published by Shueisha into 19 tankobon volumes. The story follows teenage scientific genius Senku Ishigami, who plans to rebuild civilization after humanity was mysteriously petrified for 3,700 years. TMS Entertainment's television anime series adaptation aired from July to December 2019. And the second season of the anime series focused on the "Stone Wars" arc premiered in January, in Winter 2021. It all starts when all humans turned to stone due to a strange occurrence, a mysterious green flash that suddenly appeared petrified everyone on earth. Time passed about 3700 years after the mysterious event happened, precisely in the year 5738 CE. A 15-year-old genius teenager named Senku Ishigami has been revived and finds himself in a world where all traces of human civilization have been eroded by time. This is not just a struggle to survive, but also to rebuild long-lost technology of the human civilization.
3. 7 Seeds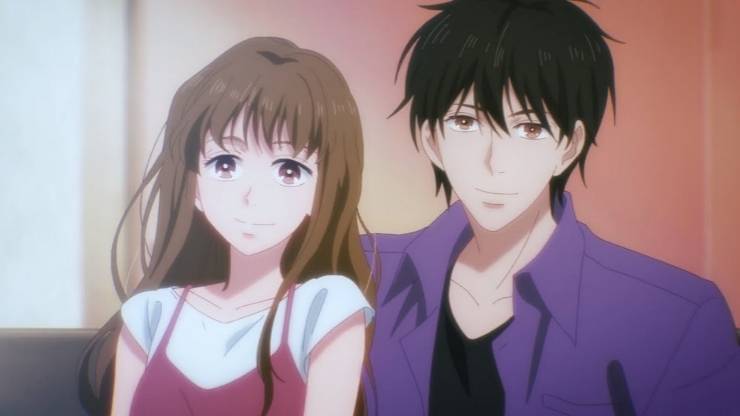 Based on a Japanese manga series written and illustrated by Yumi Tamura, the manga was originally serialized in the Shogakukan's Bessatsu Shōjo Comic magazine, premiering in the November 2001 issue, later transferred to Flowers magazine in April 2002, where it ran until its conclusion in 2017 with each chapter collected into 35 bound volumes. An animated anime adaptation with the ONA format, produced by Gonzo and directed by Yukio Takahashi, was announced in November 2018. The first season was released worldwide on Netflix in June 2019. The second season produced by Studio Kai premiered on March 26, 2020. This anime itself is set in the post-Apocalyptic world, when meteorites hit the earth making several species evolved. This anime follows the struggles of several groups that survive after they are revived from cryonic preservation.
2. Attack on Titan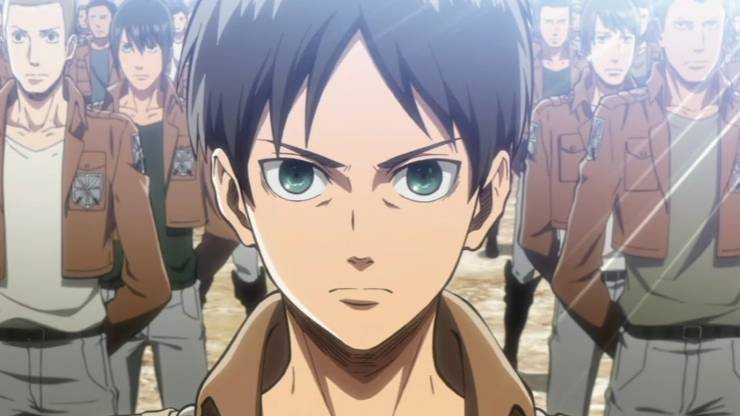 Attack on Titan is a Japanese manga series written and illustrated by Hajime Isayama, which began serialized in Kodansha's monthly Bessatsu Shonen Magazine from September 2009 and collected into 33 tankōbon volumes as of January 2021. To date, 4 seasons have been released according to the series. Set in a world when humans must face terrible titan powers, where they have to live in a city surrounded by great walls protecting them from the attacks of man-eating humanoid giant called titan.
1. Btooom!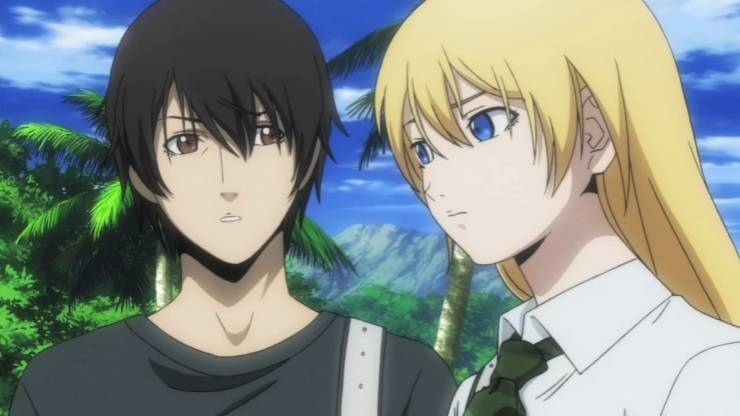 Btooom! is an adaptation of a Japanese manga series written and illustrated by Junya Inoue, which began serialized in Weekly Comic Bunch since 2009 and later on Monthly Comic Bunch, with chapters collected into 26 tankōbon volumes in 2018.
That is it from today's post on Top 10 Best Survival Anime List 2021. If you do not agree with the points in the post and have some of your own opinions, share them with us in the comments section down below. Keep visiting Animesoulking for more information about Anime and Manga.
Also, Read:
Chandan is the writer of "Top 10 Best Survival Anime List 2021". Also, Connect with me on youtube and Facebook.