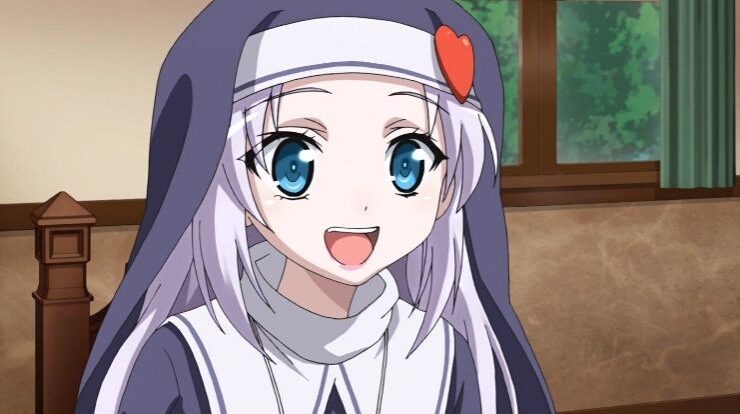 Top 5 Best Anime Nuns Characters List – Hey guys!. In this post, I'll be discussing a list of Top 5 Best Anime Nuns Characters List. In an ordinary action anime, there will be a Nun character to add new atmosphere to the story. Most of their appearances are dedicated to fan service which has various tantalizing aspects. But beyond that, they still carry out their duties as Nun properly and correctly according to the teachings they have learned. Starting from being only a supporting character to be the central character in the anime series. There are Nuns who are usually holy and very religious characters, but it cannot be denied that in some anime these Nuns behave very dangerously. Today we've picked 5 Best Nun Characters in Anime. So, let's get started.
5. Eda From Black Lagoon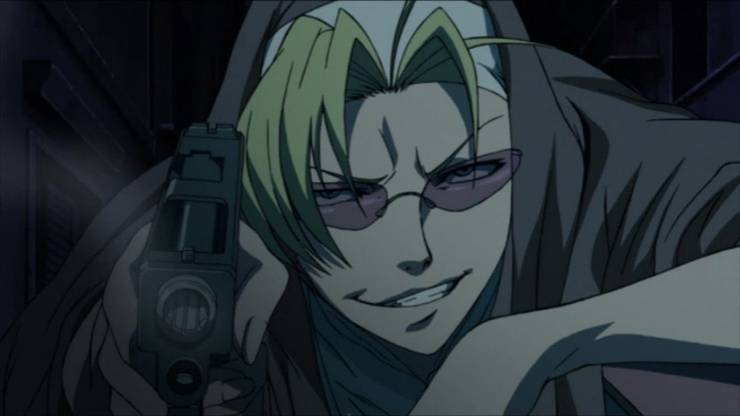 Eda is a woman disguised as a nun at the Rip-Off Church that cooperate with the smuggling organizations. Eda looks like a Caucasian woman who is about 30 years old with blonde hair and blue eyes. She has always been seen wearing angled sunglasses. Even in a nun uniform, she can often be seen chewing gum or even smoking a cigarette. When wearing casual clothes, she used to wear a very tight mini skirt and tank top.
4. Caterina Sforza From Trinity Blood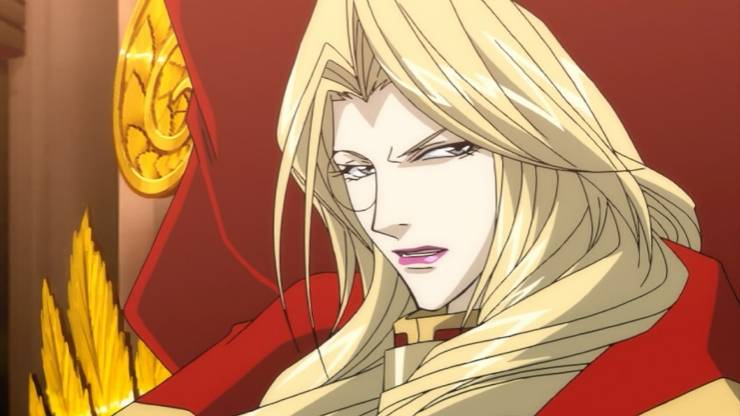 Caterina is the Duchess from Milan. She is the leader and founder of the Arcanum Cella Ex Dono Dei of the Vatican. Although she comes from the Vatican who opposes the idea of ​​living with vampires, Caterina is willing to work secretly with the Methuselah Empire to overthrow Rosencreuz Orden. Even so, Caterina is a beautiful and graceful woman who has blonde hair and blue eyes. She usually wore a red and white cardinal robe that was embroidered with luxury. When she was young, She wore the clothes of the Vatican narie. For your information, the name of Caterina Sforza itself was taken from a noble lady from Italy who lived in 1400-1500.
3. Maria Takayama From Haganai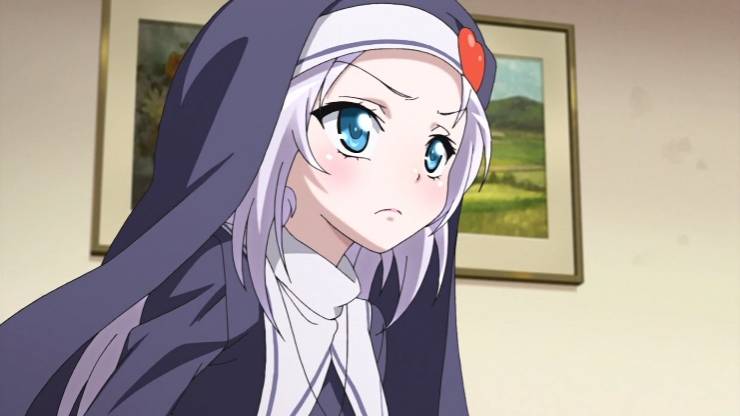 Maria is a supporting character in this anime series. She is known as the supervisor and moderator of the Neighbor Club. Maria is also known as a 10 year old nun. Although very talented academically, she is very rude in her age. She looks beautiful with her blue eyes and long silver hair. For her daily appearance, she usually wears typical nun clothes. Maria is a child prodigy, but due to her arrogance, it keeps her from socializing with her friends. She is also a naive figure who is easily tricked and exploited.
2. Sister Yolanda From Black Lagoon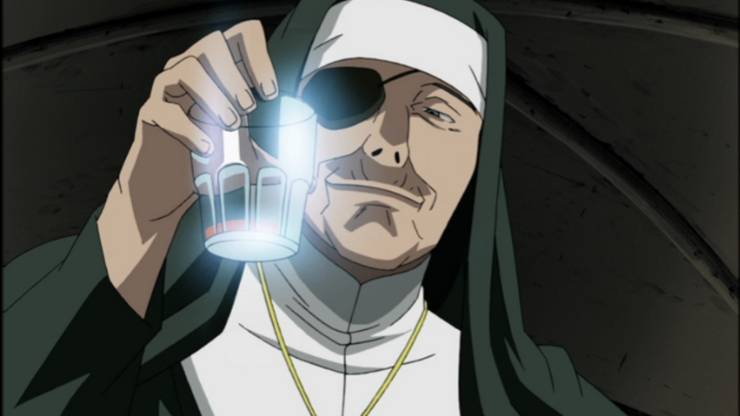 Similar to Caterina, Sister Yolanda is also part of the Rip-Off Church as well as a church leader. She is an old woman with her right eye patch. She usually never fights and will leave the job to her trusted people. Also, she keeps the golden Desert Eagle and will use it without hesitation if necessary. Despite her age, she can shoot with one hand and has precise and deadly accuracy. In her old age, she still leads her organization greatly.
1. Sister From Arakawa Under the Bridge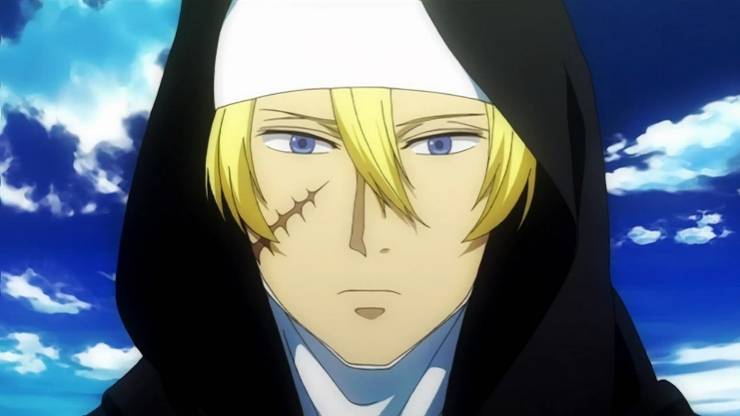 Yes, it's true that his name is only Sister. Sister is a former soldier who runs a Chapel under a bridge. His job under the bridge is to hold back the time and maintain the Chapel. Before coming to Arakawa, he worked in an orphanage in England. Sister is a living contradiction, even as a saint, he always carries a weapon and longs for the thrill of war. The way he dressed was also strange, even though he is truly a man, he dressed dressed like a Catholic nun and also wore an Orthodox cross, which basically all contradicts one another. It makes him like a woman, a Nun.
That is it from today's post on Top 5 Best Anime Nuns Characters List. If you do not agree with the points in the post and have some of your own opinions, share them with us in the comments section down below. Keep visiting Animesoulking for more information about Anime and Manga.
Also, Read:
Chandan is the writer of "Top 5 Best Anime Nuns Characters List". Also, Connect with me on youtube and Facebook.