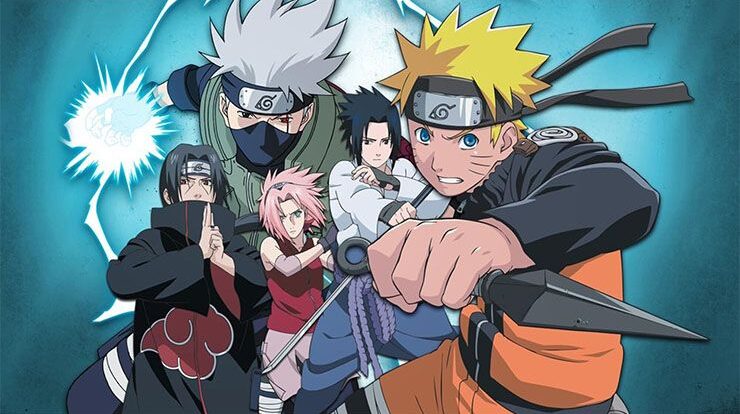 Top 15 Best Ninja Anime Series – Hey guys!. In this post, I'll be discussing a list of Top 15 Best Ninja Anime Series. Being a ninja and living the best action-filled life is something that most of us desire and wanted as a kid. While the dream may still remain unfulfilled and as a dream only there were particular animes that brought us a step closer to achieving that dream. From learning a life lesson from these animated series to playing ninja non-stop with our friends and siblings, these are the anime that will continue to live in our hearts. So, let's get started.
15. Harukanaru Toki no Naka de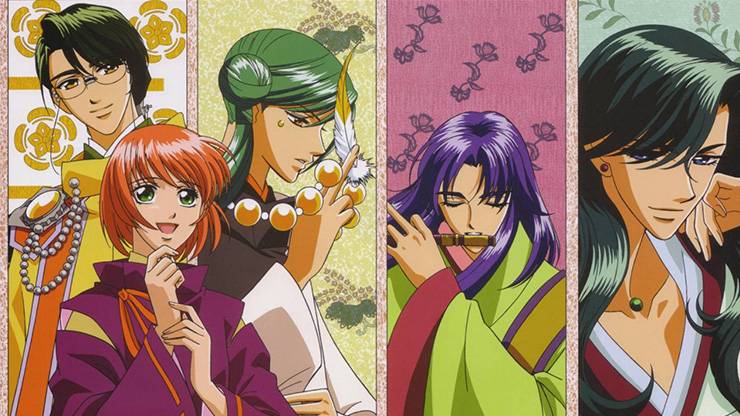 Harukanaru Toki no Naka de is a ninja animation & Otome videogame created by Ruby Party and released by Koei. Ruby Party's Neoromance brand is responsible for it. A devil transports Akane & two companions Shimon & Tenma into another realm, wherein Akane will be the Dragon God's Sorceress.
The people of this world warn her that she is the only one who can prevent the devils from gaining control; nevertheless, the devils want to harness her strength for their purposes.
Thankfully, Akane does have the Hachiyou, a troop of eight formidable men who have promised to protect the Dragon Lady.
14. Sengoku Basara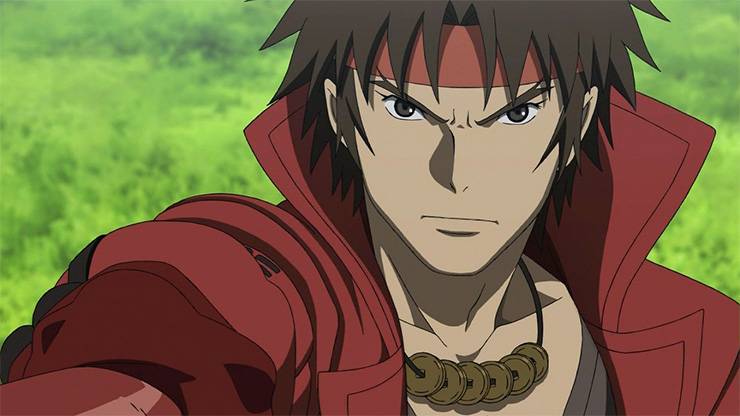 It's important to realize that Sengoku Basara is a long way from the era it's based on — it's far from historically correct.
However, some period traits, such as the conflict among Takeda Shingen as well as Uesugi Kenshin and also the usage of guns by the Oda clan, are evident. The protagonists are mostly based on real people from the period, albeit the way they are portrayed is incredibly dramatized.
13. Senran Kagura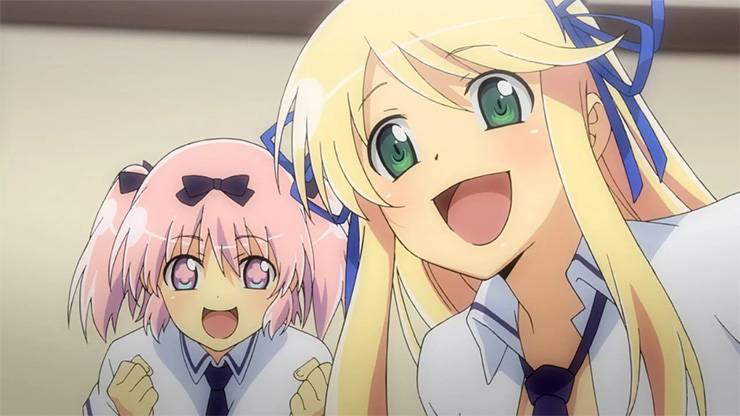 Senran Kagura is another one of those anime and games that don't claim to be anything special; even the game from which it was derived is all about clothes destruction & jiggling bosom.
It becomes something that can, well, truly appreciate once you get over the ridiculous expectations.
12. Jubei-chan the Ninja Girl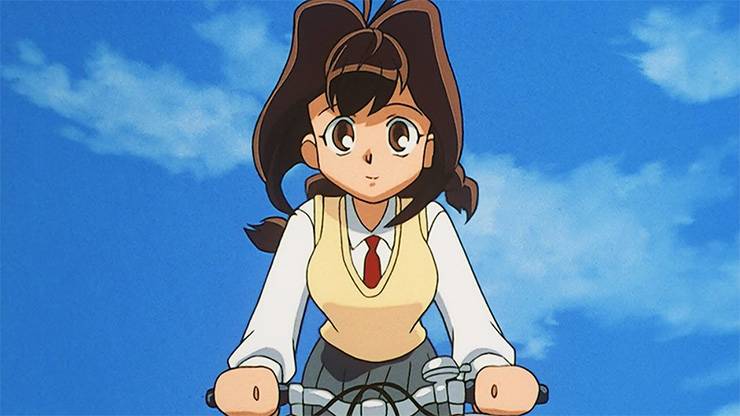 Jiyu Nanohana is an average high school student till she meets a rambling 300-year-old soldier who claims she is the rebirth of Yagyu Jubei.
She turns into the renowned samurai with the aid of the "Lovely Eyepatch" anytime she needs to employ his incredible combat capabilities, which she does rather often because a neighbouring clan is hell-bent on defeating Yagyu to settle an ancient family vengeance.
11. Donten ni Warau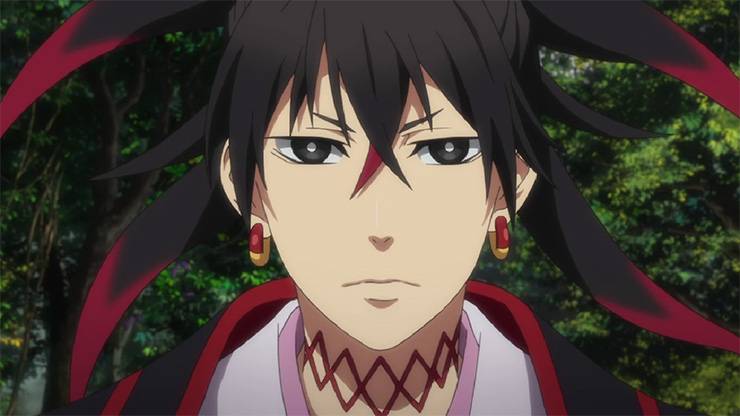 In the eleventh year of the Meiji era, the Japanese people are growing increasingly disgruntled with the authorities as the rate of Westernisation accelerates and samurai are outlawed.
The administration has opened a new jail to combat the rising crime level.
Chuutarou, Soramaru, & Tenka, the Kumo family's 3 brothers, are tasked with delivering these convicts to the high-security prison, and surprises wait for them along the route.
10. The Ambition of Oda Nobuna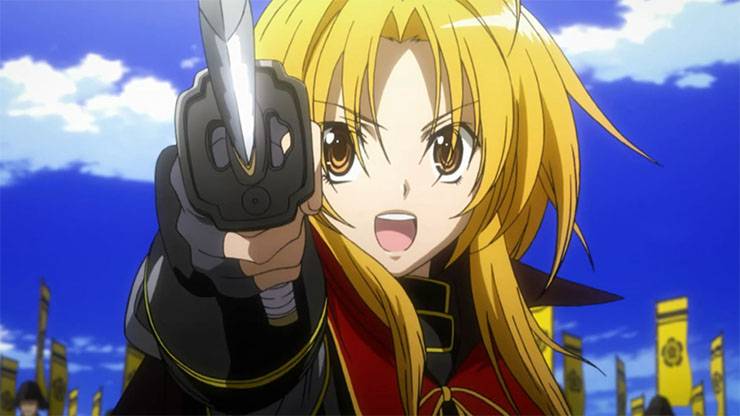 Sagara Yoshiharu, a 17-year-old high school sophomore, travels back to the Sengoku era when all of the great Samurai warriors are lovely girls, in this historical romantic drama-based anime.
Yoshiharu encounters Oda Nobuna, Oda Nobunaga's female counterpart, and starts to assist her as a replacement for Kinoshita Tokichiro, whose been deceased in the world for centuries.
9. Basilisk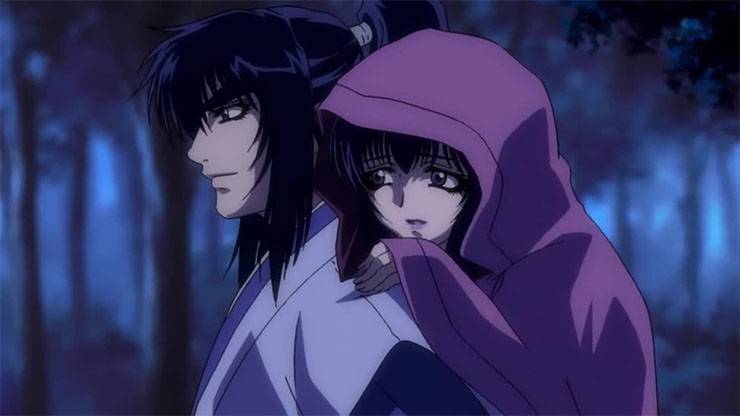 It is the period 1614. Two rival ninja tribes, each backing Hidetada Tokugawa's son as another lord, send ten men to battle to the death for control of a book.
The reward was the extermination of the opposing tribe, as well as the Tokugawa administration's unwavering support for the victorious clan for the following thousands of years.
8. Ninja Scroll: The Series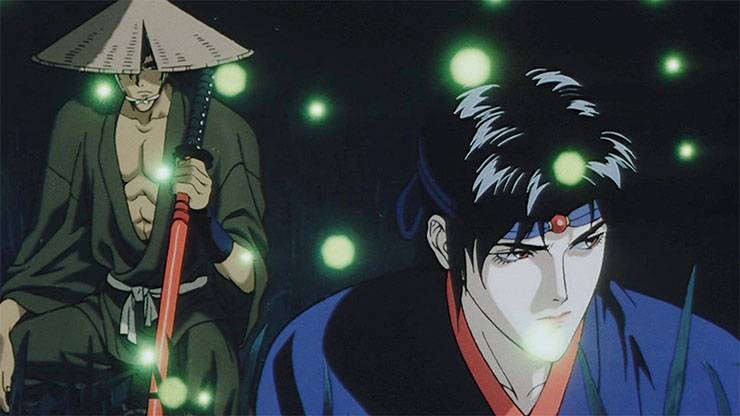 Kibagami Jubei remains to wander Japan as a masterless warrior 14 years after fighting the eternal fighter Himuro Genma & defeating the Emperor of the Dark's terrible plans. He encounters Shigure, a nun who hasn't seen the outside world of her town, during his voyage.
However, after collecting the Dragon Jewel – a jewel of mysterious provenance – Jubei becomes a primary target when a group of demons attacks the hamlet & kills everybody there.
Meanwhile, Shigure journeys to the hamlet of Yagyu with the monk Dakuan and a teenage robber named Tsubute. With two demonic tribes on the search for Shigure, Dakuan must enlist the help of Jubei once more to safeguard the Lady of Light.
7. Katanagatari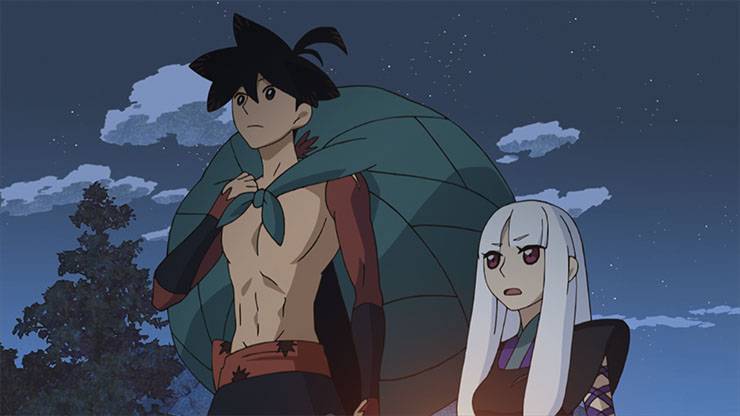 Shikizaki Kiki, a great swordsmith who manufactured 1000 blades during his career, is the subject of this ninja animation. The more blades a nation possessed, the more successful it was in conflicts.
When the Shogun triumphed, he acquired 988 blades… and those were simply for practice. His last 12 blades represented the peak of his professional career. Each of them possesses superhuman abilities, allowing one person to defeat entire armies.
Togame, a Shogunate commander, has been tasked with recovering them. She originally hired a ninja… but the blades are so valuable that the whole ninja tribe defected as soon as they retrieved one. After that, she recruited a swordsman… who retained the blade for himself.
6. Ninja Slayer From Animation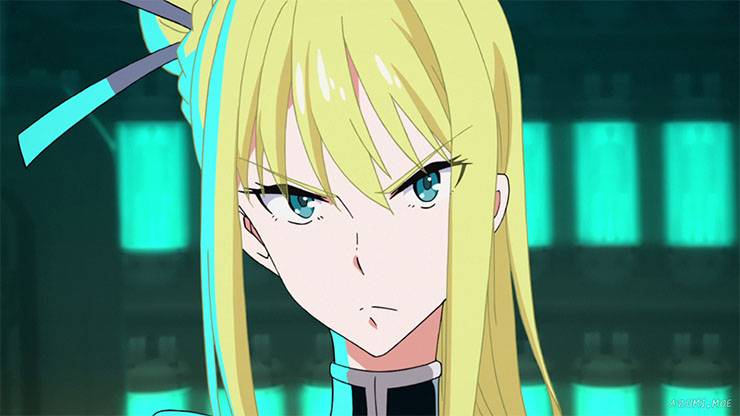 The future has arrived. A territorial war is coming in Neo-Saitama. Kenji Fujikido, a guy, lost his wife and family as a result of the war. Now, catastrophe strikes, and he is seized by an ancient ninja ghost. This ninja's constant desire for vengeance has led Kenji to become the Ninja Slayer! He has become the Angel Of death, doomed to annihilate all who have wronged him.
The blend of new and old in Ninja Slayer from Animation is fantastic. New era, new city, new ideologies, but vengeance, murder, and organized crime. It's fantastic! It's jam-packed with conventional ninja concepts including single killers, postures, Jitsu, and more! You'll get explosions with the additional pieces! Death! Fire! And, of course, criminal organization ninjas, which isn't something you see every day. One minor issue is that the more Kenji gives in to his fury, the further the ninja soul combines with his own. He needs to maintain his feelings in check.
5. Karakuri no Kimi (Puppet Princess)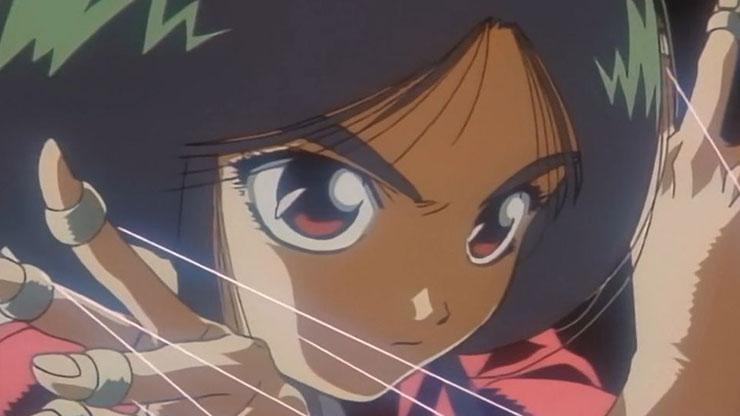 Princess Rangiku Ayawatari is the protagonist of Karakuri no Kimi, a story about a woman who sadly lost her entire household to Lord Sadayoshi Karimata when he stormed the primary residence to steal her father's life and work, dolls with special attributes. The Princess embarks on a quest for vengeance with her family's most spectacular puppets, even though their combined might is insufficient to provide complete safety. As a result, the Princess seeks out Yasaburou Manajiri, a ninja who is eager to work and earn the money she has.
Princess Rangiku, a courageous and strong lady of her era, aspires to uphold her family's honor. Princess Rangiku & Manajiri make an excellent partnership since their puppeteer abilities and ninja abilities shatter and collapse their adversaries like old toys. Although Karakuri no Kimi is a brief OVA, the artwork and fight scenes transport spectators on an amazing and exciting journey.
4. Ninja Hattori-kun (2012)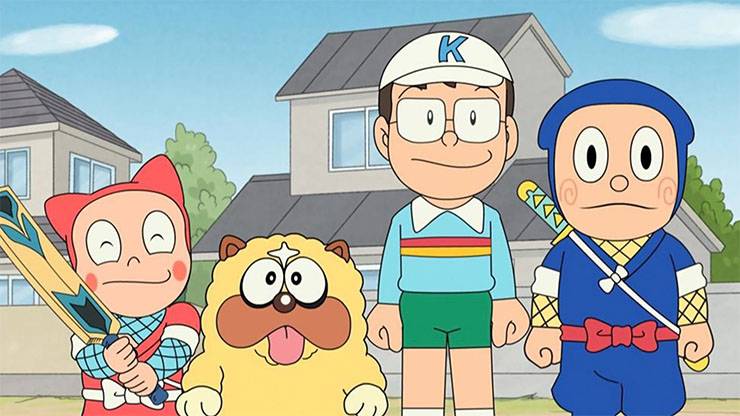 Ninja Hattori-kun is a reworking of the 1981 anime Ninja Hattori-kun. We meet Hattori Kanzo, a youthful ninja who has been revamped while maintaining his trademark charm. Hattori-kun encounters Kenichi Mitsuba, a naughty youngster, & later joins the Mitsuba household, together with his sibling Shinzo and stealth dog Shishimaru. We watch as the protagonists go on about their everyday lives as academics & ninjas as time passes. Hattori-enemy, kun's Koga ninja Kemuzou Kemumaki, & his ninja kitty Kagechiyo, are also shown butting heads. Even though Ninja Hattori-kun is a kids program, the general tale and moral will attract ninja aficionados of all ages.
3. Brave 10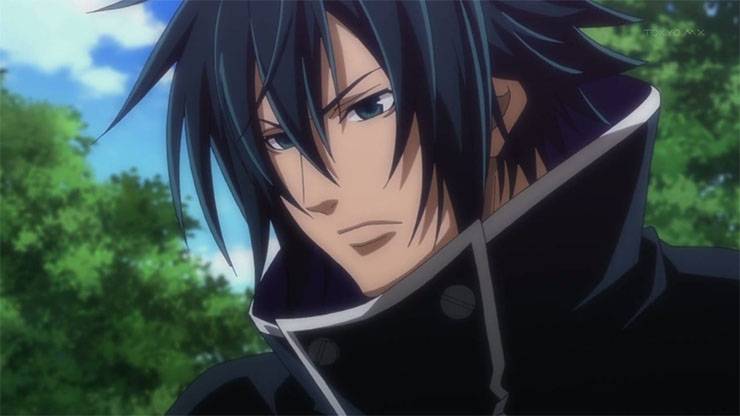 As a wandering ninja, whatever will you do? Why not put together a team to change the course of history? In this anime, Saizo Kirigakure does exactly that! Saizo is roaming around Japan during the sengokujidai (warring kingdoms) era when he comes across a girl called Insanami. Saizo is assisting her since she is being hunted by the individuals who set ablaze her temple. They discover in the next village that the individuals with whom they are seeking safety are forming a group to change the course of history! So that's what they set out to achieve!
Hattori Hanzo, first and foremost. He's incredible. Then there's the fact that this has just about everything you can desire from a ninja animation! There's plenty of combat, ninjutsu (ninja technique), intriguing characters, and something for everyone in this game. Not to add that some of the battle scenes will want you on the verge of jumping out of your skin! In addition, Isanami bears a strange power. That, too, is crucial to the plot. This is a presentation that you will enjoy!
2. Himawari!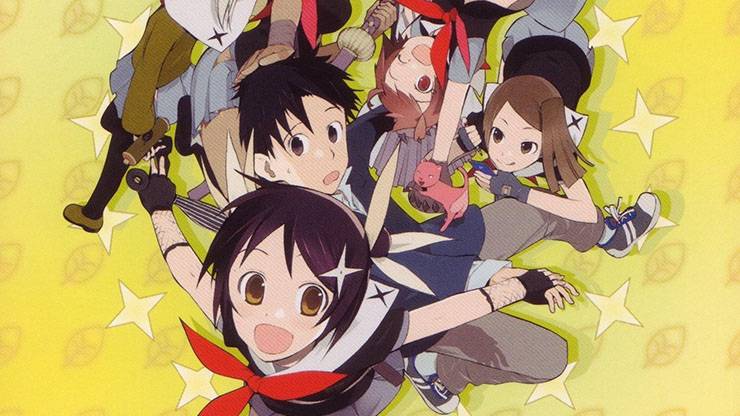 Himawari! is a film about a high school in a remote part of Japan. Himawari Hinata is sent to this academy to study as a girl ninja one day. However, she encounters Hayato Madenkoji, a teaching assistant, in the first week. He's there to repay society for the debt he owes it. Himawari notices a tattoo on the chest of her instructor. Hey, hold on a second… This is the same mark as a man who rescued her many years ago! That is why she wishes to train as a ninja!
As a ninja, Hinata defies expectations a little. She is devoted to her instructor and will sometimes address him with the suffix "donno." Even though her peers despise her, she is eager to study how to be a ninja! But on the other side, Hayato is the true star of this ninja anime. He's good at darts (kunai), and he can dodge fast! This program was so successful that it was renewed for season 2!
1. Naruto Shippuden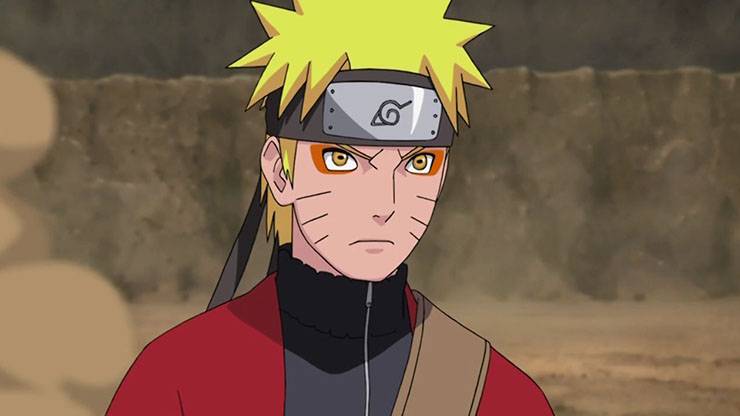 Naruto Shippuden is a sequel to the first Naruto ninja animated series. Naruto comes to his hometown of Konoha after two and a half years of education with his teacher. Naruto has become older and wiser than he was previously. His objective of finding his long-lost comrade, Uchiha Sasuke, is poised for a greater resolution than before, thanks to his newly developed talent.
With the support among his many friends, he is turning his aspirations into action, despite the many challenges that arise in his future of him. Now he'll have to deal with far more formidable foes, namely the Akatsuki.
CONCLUSION
Well, there you have it, folks, these were the top 15 ninja anime that made our childhoods better. From giving us a life lesson about being better every day to making us realize just how important it is to be true to ourselves, these anime brought us a step closer to achieving that ninja dream that we had.
That is it from today's post on Top 15 Best Ninja Anime Series. If you do not agree with the points in the post and have some of your own opinions, share them with us in the comments section down below. Keep visiting Animesoulking for more information about Anime and Manga.
Also, Read:
Chandan is the writer of "Top 15 Best Ninja Anime Series". Also, Connect with me on Dailykage and Facebook.