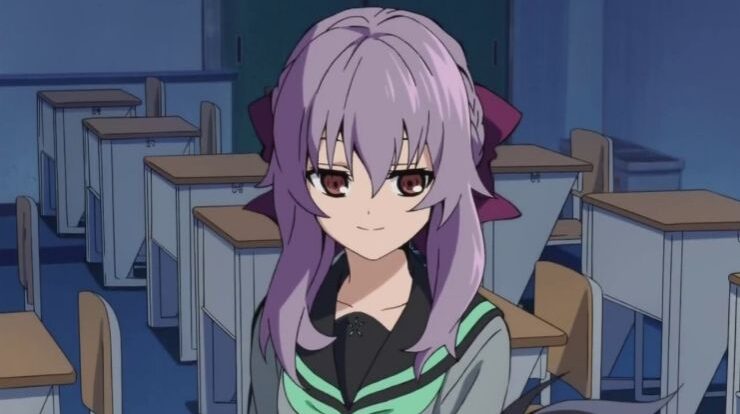 Top 10 Best Survival Anime List to Watch – Hey guys!. In this post, I'll be discussing a list of Top 10 Best Survival Anime List to Watch. A great anime plot will surely have something important to risk, whether it's work, self-esteem or even money. But different with survival anime, they are required to defend their life. Most of them are dragged away and unable to get out in the terrifying situation, which they haven't faced before. They have to use their brains and powers to live in any situation. Today I've picked up the best survival anime. So, let's get started.
10. Terra Formars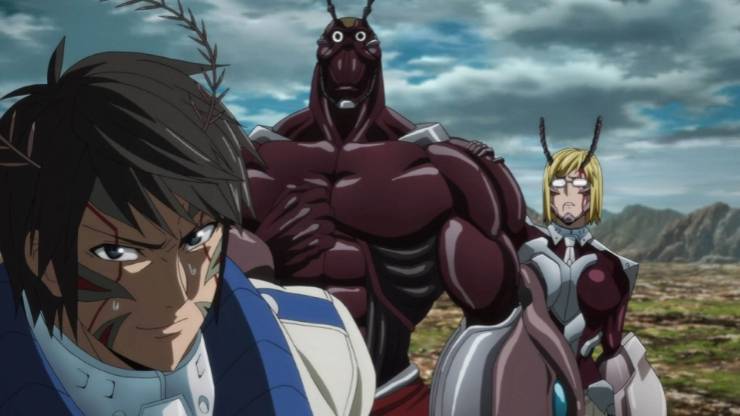 Terra Formars is a Japanese manga series written by Yu Sasuga and illustrated by Kenichi Tachibana, which began serialized in the Shueisha's Weekly Young Jump magazine since 2011. Then the animation with the OVA format was released in 2014, abridging the story in the Bugs 2 arc. In 2014 an animated television series was made in fall 2014 with 13 episodes in total, covering the Annex 1 arc. A spin-off manga titled Terra for Police also started in 2014 in Jump X. This anime is quite unique, which takes the theme of a mutated insect invasion. It tells the story about mankind attempting to go to Mars, all begins in the 21st century, when scientists are tasked with terraforming the planet. Their goal is to seed the planet with modified algae to absorb sunlight and purify the atmosphere. The tragedy begins when 500 years have passed since the event, the first manned ship to Mars lands and its six crew members are attacked by giant mutated humanoid cockroaches with incredible physical strength, later labeled "Terraformars", the crew is removed after sending a warning back to Earth. Two years later, BUGS II, a multinational expedition of genetically modified human, is sent to collect several samples of the sex of cockroaches, and exterminate the mutated insects to control the planet.
9. The Lost Village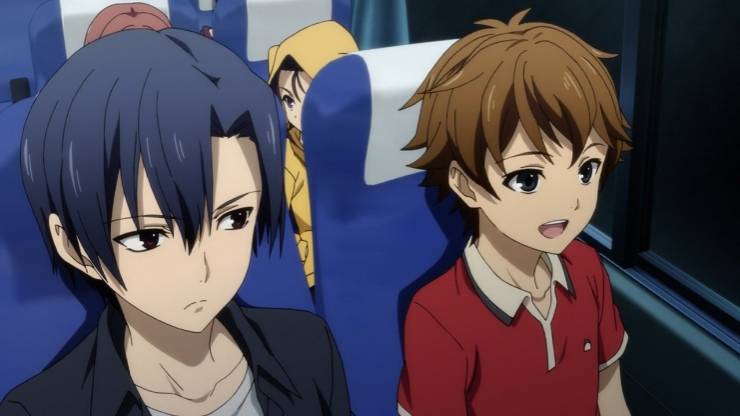 The Lost Village is a Japanese anime television series produced by Diomedéa, directed by Tsutomu Mizushima and written by Mari Okada, with character designs by Naomi Ide and music by Masaru Yokoyama. The series began airing in April of Spring 2016 and finished airing in June 2016 with 12 episodes in total. The story begins when a group of men and women are on a tour to Nanaki village, a village with a very famous urban legend, a place where one can start over and live life to the fullest. Although many have different ideas about why the village can't be found on any map, or why the police can't even determine its location, they each seek to their new life and what awaits them once they reach their destination. Short after several incidents, they finally find the village and the fact that the village has no inhabitants and seems to be left in a state of disrepair. With the missing of several people, in the midst of confusion they must survive and discover the truth behind this lost village.
8. King of Thorn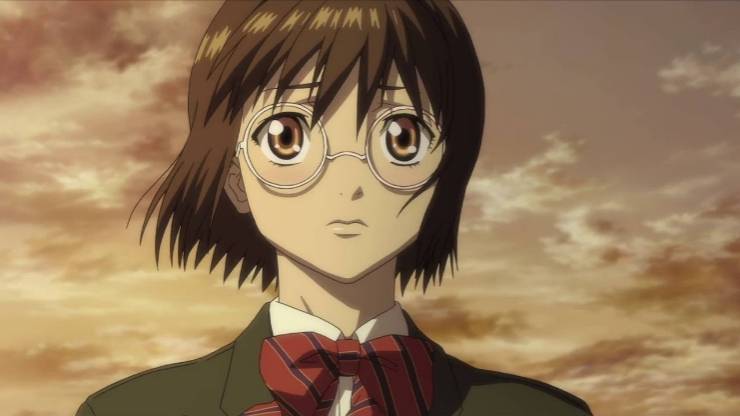 King of Thorn is an adaptation of a Japanese manga written and illustrated by Yuji Iwahara, which Enterbrain began published in seinen magazine Monthly Comic Beam between 2002 and 2005, collected in 6 bound volumes. King of Thorn itself is a Movie produced by Sunrise Studio, released in October 2009. The story begins when a deadly virus known as "Medusa" begins to be an epidemic around the world. Those who survive and run away from this deadly virus are chosen to be put to sleep in a sleeping capsule, hoping for a cure in the future. Starting with a girl named Kasumi Ishiki, a part of hundreds of people put to sleep in a sleeping capsule. But unexpected things happen and they all have to survive in a destroyed world and filled with monster threats.
7. Magical Girl Raising Project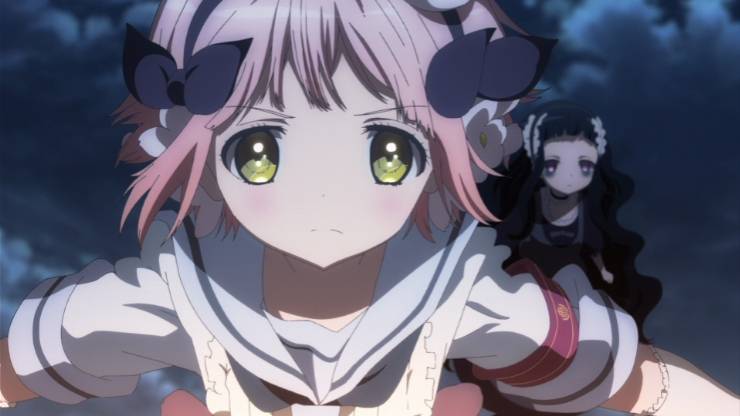 Magical Girl Raising Project is an anime adapted from a Japanese light novel series written by Asari Endo and illustrated by Maruino. Then Takarijimasha has published 9 volumes since 2012 under Kono Light Novel ga Sugoi. A manga adaptation was serialized by Pochi Edoya published in Kadokawa Shoten's Comp Ace magazine between 2014 and 2015. And an anime adaptation was made in fall 2016 with 12 episodes in total. Starting from a game called "Magical Girl Raising Project", a very popular game providing an opportunity for players to become a magical girl in real life. Each magical girl possesses unique skills and special abilities and earns Magical Candy by protecting people and performing good deeds. However, at some point, the government has decided that the sixteen magical girls in a certain city is too many, announcing they will cut the number in half by having the magician girl with the least amount of Magical Candy each week lose their power. As the rule is out of control, the girls end up finding themselves dragged into a life-or-death battle against each other.
6. King's Game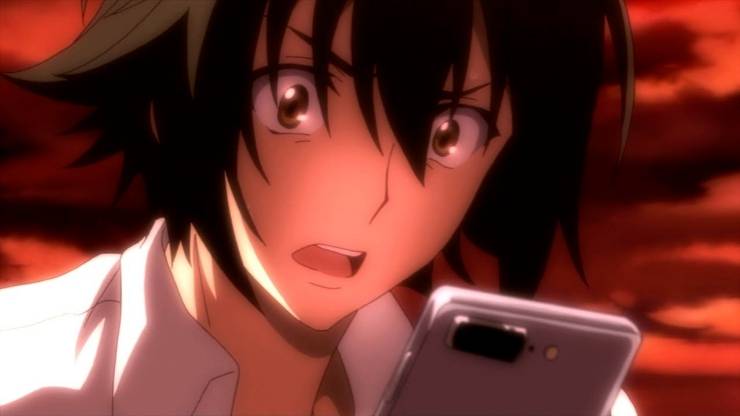 King's Game is an anime television series adaptation of the mobile novel Ōama Game and its sequel, King's Game: Extreme. This anime began to be animated by Seven as the main studio and began airing in fall 2017 with 12 episodes in total. The story begins with a young man named Nobuaki Kanazawa, who is known for his anti-social behavior, but his behavior has a reason when his class receives a message from a person known as the 'King'. The message includes orders for playing 'King's game', and all class members must participate. It is an obligation, if those refuse to play, stop halfway, or not follow orders within the 24 hours stipulated time, they will receive a death penalty. With orders gets more extreme and their lives at stake, this is a game of life and death.
5. Seraph of the End: Vampire Reign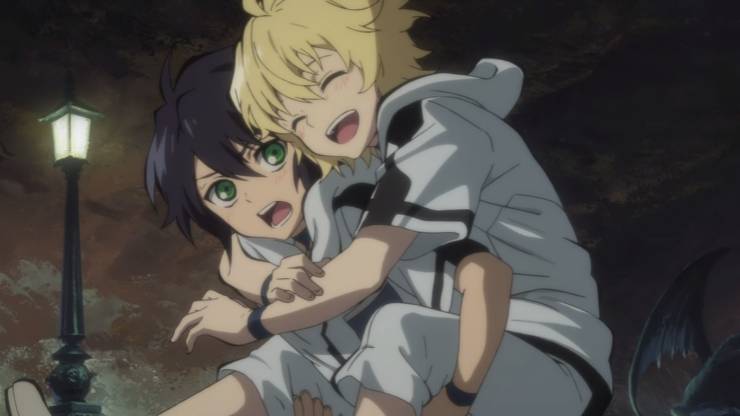 Seraph of the End is an anime adaptation of the Japanese dark fantasy manga series written by Takaya Kagami and illustrated by Yamato Yamamoto, with the storyboard by Daisuke Furuya. This series was published in Jump SQ Shuesha in 2012. This series has received 2 anime adaptations, which aired in spring 2015 with 12 episodes in total and the second season aired in fall 2015 with 12 episodes in total. The story in this series itself is set in a world that will come to an end, with the existence of the "Human Made" virus. This virus has destroyed the global population and only leaves children between the ages of 13. The disaster doesn't stop here, when everyone is going through chaos, it is at this time that a vampire begins to appear from the depths of the earth. Yuuichirou Hyakuya, a young man part of the vampire extermination unit, has a goal of taking revenge on vampires for the death of his family and reclaiming his best friend.
4. No.6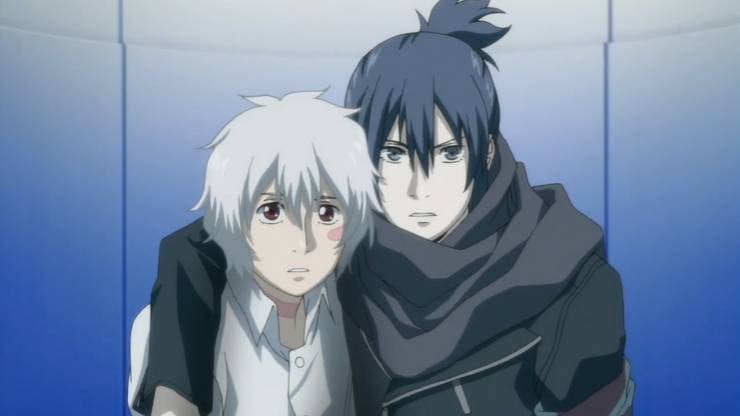 It was adapted from a Japanese light novel written by Atsuko Asano and published by Kodansha in 9 volumes between 2003 and 2011. Then a manga adaptation drawn by Hinoki Kino began serialization in the 2011 issue of Kodansha's Aria magazine. Finally, in summer 2011 an anime adaptation was made by Bones studio with 11 episodes in total. Time has passed and after several years, finally a war stopped and now humanity is taking refuge in some peaceful and perfect countries, at least it looks perfect on the surface. Everything starts running in reality until a young man named Shion meets a mysterious man. Shion himself is an elite resident of the State City No. 6. In the end, together with the mysterious man named Nezumi, Shion finally gets a new perspective of the world where he has been living.
3. Eden of the East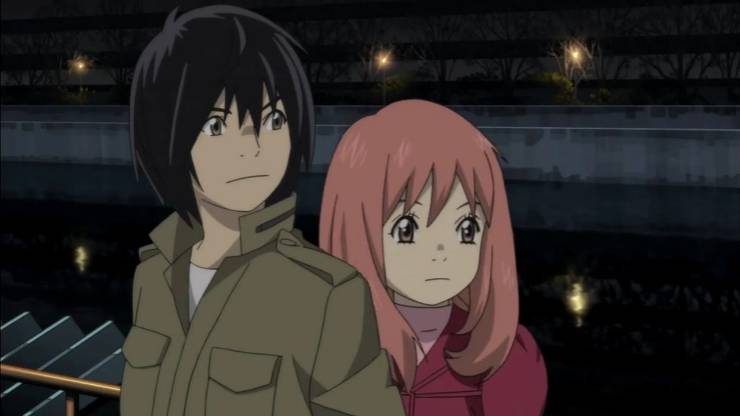 Eden of the East is a Japanese anime television series, which premiered on Fuji TV's noitaminA on April 9, 2009. Created, directed and written by Kenji Kamiyama, it feautres character designs by Chika Umino and animation production by Production IG. Based on Kamiyama's original story, this is the first original animation series to air on noitaminA. The story begins when missiles attack Japan, with a terrorist attack named Careless Monday. Three months on, a university graduate, Saki Moromi, visits US for her graduation trip. During her trip, a friendly Saki Morimi is changed forever when she finds herself saved from unexpected troubles by Akira Takizawa. Takizawa is cheerful, but strange in many ways, including being amnesia and believes he is a terrorist. Despite Takizawa's suspicious nature, Saki quickly befriends the enigmatic young man. However, unbeknownst to her, this is the beginning of a thrilling death game involving money, cell phones and saving the world. Higashi no Eden tells of Saki's struggle to unravel the mystery behind her savior, while Takizawa himself battles other individuals armed with similar cell phones and retrieves memories that reveal a possible connection to events from the past month.
2. Are You Lost?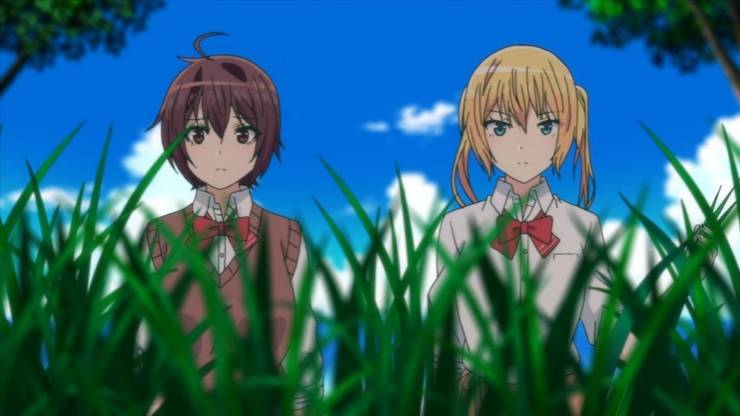 If previously it's all about tense anime, this time we have a list that makes it a little fresh, filled with young girls. Are You Lost itself is an anime adapted from a Japanese manga series written by Kentaro Okamoto and illustrated by Riri Sagara, which has been serialized since 2017 in the Kodansha's Seinen magazine Weekly Young Magazine. It all starts when their plane crashes during a school trip, four middle school girls, Homare, Asuka, Mutsu, and Shion, find themselves stranded on a remote island. Using the survival skills she gets from her father, starting from rock climbing, shooting and building shelters, Homare helps the others to survive on the island as they try to make the best of their situation.
1. Made in Abyss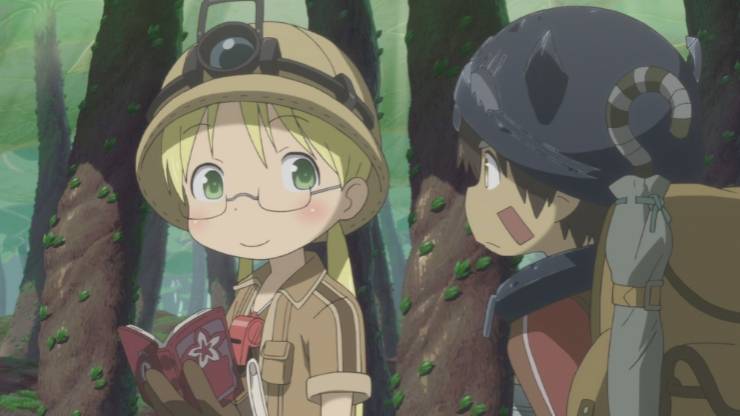 Made in Abyss is an adaptation of the Japanese manga series written and illustrated by Akihito Tsukushi, which has been serialized online in Takeshobo's digital publication Web Comic Gamma since 2012 and has been collected into nine tankōbon volumes. Then an anime television series adaptation by Kinema Citrus aired its first season from July 7 to September 29, 2017. The story follows a young orphaned girl, Riko, who finds and befriends the humanoid robot Reg and descends with him to the titular "Abyss", which leads deep into Earth, in hopes of finding her mother. However, various curses from the Abyss have been waiting for Riko with various mysterious diseases potential to be fatal to her life.
That is it from today's post on Top 10 Best Survival Anime List to Watch. If you do not agree with the points in the post and have some of your own opinions, share them with us in the comments section down below. Keep visiting Animesoulking for more information about Anime and Manga.
Also, Read:
Chandan is the writer of "Top 10 Best Survival Anime List to Watch". Also, Connect with me on youtube and Facebook.