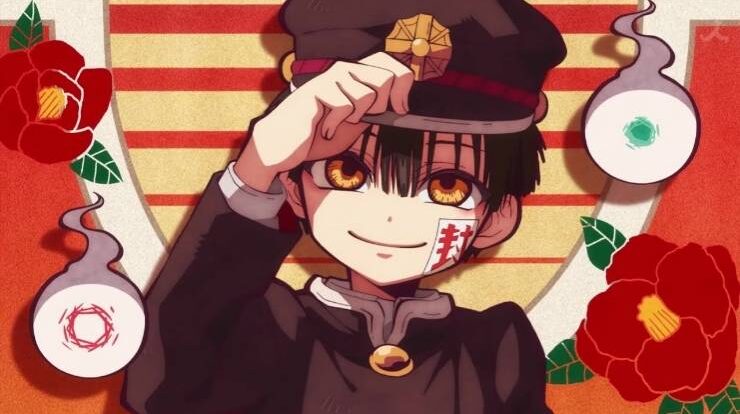 Top 10 Best School Anime 2020 to Watch – Hey guys!. In this post, I'll be discussing a list of Top 10 Best School Anime 2020 to Watch. The school anime tells about the daily life of teachers and students where the characters and settings are set in school, both learning and playing activities. With the addition of action and fantasy elements on it, making this anime genre interesting to watch. This time I've summarized top 10 best school anime in 2020 that you must watch.
10. Murenase! Seton Gakuen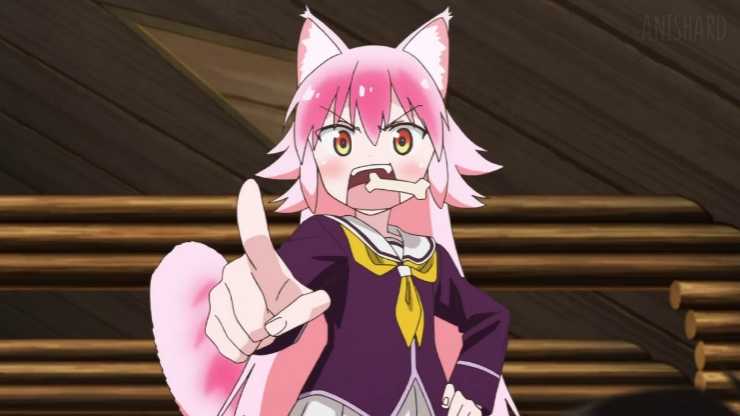 It is a winter anime entitled Murenase Seton Gakuen, when the population of human race decreases and the animal races dominate the earth. The background is in the Seton Gakuen, where the school contains more animal-shaped students than human. Jin Mazama, the only human male in the class and he also hates animals. Meanwhile, Hitomi Hino is the only girl in the class. The way they act in everyday life at school, the absurd comedy scenes, plus the strange animal characters, make this anime even more crazy in a good way of course. Besides the comedy that is delivered quite interesting, there's also knowledge and facts about animals that you may don't know, starting from the behavior to the habits of these animals. It's a good anime to watch at home with your family.
9. Adachi to Shimamura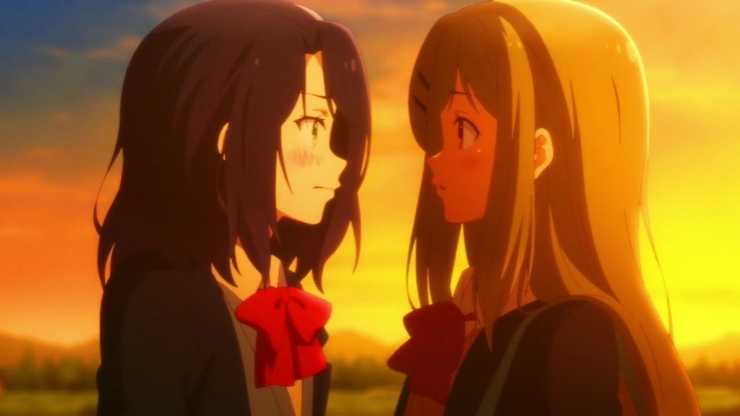 This anime belongs to school and shoujo ai genre. What is the shoujo ai genre? It is a light version of the legendary Yuri genre, although sometimes in Shoujo Ai, love is shown between 2 girls but still in the normal way, more likely a friendship, in contrast to the Yuri genre where the girls are literally love each other and sometimes do something like normal lovers do. This Adachi anime tells the same story about the lives of 2 teenage girls who are close to each other and make friends. It all started when the two of them met at a place as they skipped school. Oh ya, for the main characters of this anime there were Adachi and Shimamura who were a little naughty student. Time passes they get closer and there is mutual love even though they sometimes have the opposite act and taste. The story that is told in this anime is quite simple because it only focuses on 2 teenage girls who love each other with the small conflicts that spice up their journey together.
8. The Misfit of Demon King Academy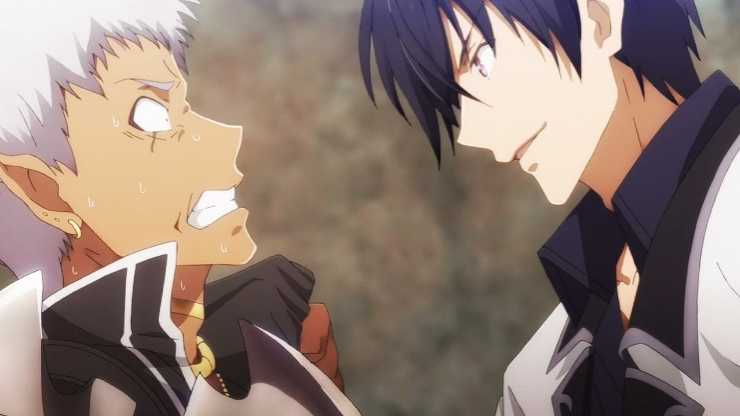 The anime tells about a demon king who is reincarnated into the future. It began when the demon king named Anos Valdigoad from 2000 years ago wanted to be reincarnated into the future, since Anos has already hated war and wanted to live in peace. In fact what is waiting in his new life is something too peaceful, starting from a school called Delsgade which is dedicated to shape a new demon lord. But in reality the reincarnated descendants of the demon king itself is not worthy to be the next demon king because of his weak magic power, since his power is getting weaker day by day due to living in the world. If you want to see the journey of the future demon king and his harems, don't forget to watch this interesting anime.
7. Jibaku Shounen Hanako-kun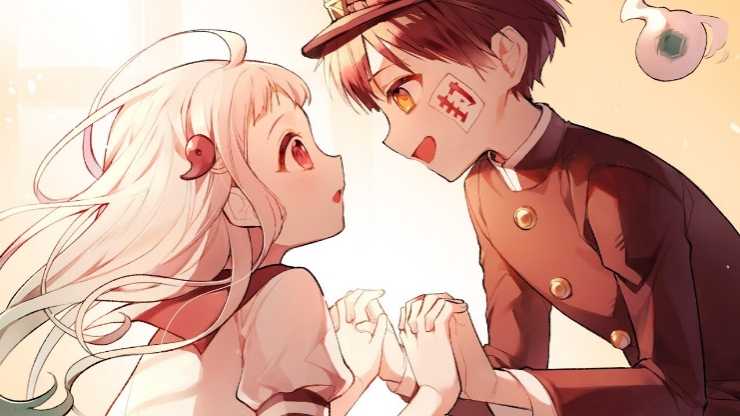 The anime that airs in April 2020 tells the mysteries that exist around us, of course this anime has a background in the school. Located in the third room of the girls' toilet on the third floor of the old building, there's a rumor spreading about one of the ghost mysteries named Hanako-San, based on the rumor, he can grant all wishes whoever calls him. The story starts with a girl named Nene Yashiro who tries to call Hanako-San, the unexpected thing is that actually Hanako-San is a ghost in the form of a boy. Nene beg her to find out her love, but Hanako-San asks for an even reward if her wish is granted. How is the story of Hanako-San and Nene going to? Well. You have to watch the anime. Oh yes one more thing, even though this anime has a horror and mystery theme, you don't need to be afraid because this anime tells a light comedy and is quite entertaining.
6. Love Live! Nijigasaki Gakuen School Idol Doukoukai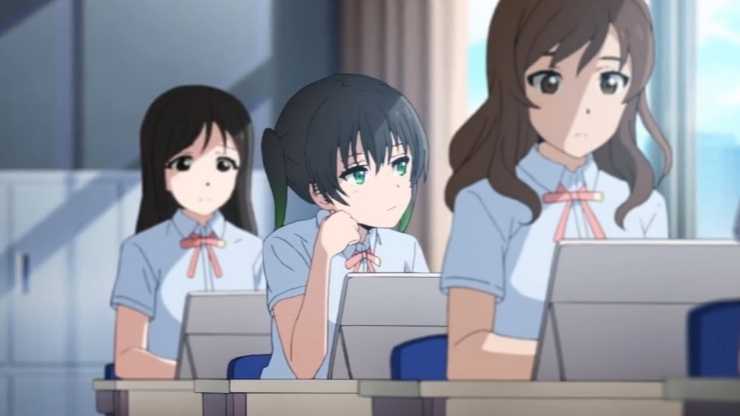 Who don't know this anime? It is adapted from an android game called "Love Live! School Idol Festival All Star ". The background is high school girls who like music and want to create their own club. In this anime, it tells the life of school girls to create an idol club at their school. Starting from a place at Nijigasaki Academy High School in Odaiba. This anime is centered on Yuu Takasaki, a high school student with her childhood friend Ayumu Uehara who wants to join an extracuricullar named Nijigasaki Gakuen School Idol Club, where this ekskul aims to create a school idol group. But for no apparent reason, the club ended up being disbanded, leaving Yuu and Ayumu finally determined to make school idol Nijigasaki extracurricular activities from 0. Starting from arguing different thoughts to minor conflicts,this anime really depicts the life of teenage girls who is full of twists and turns.
5. Eizouken ni wa Te wo Dasu na!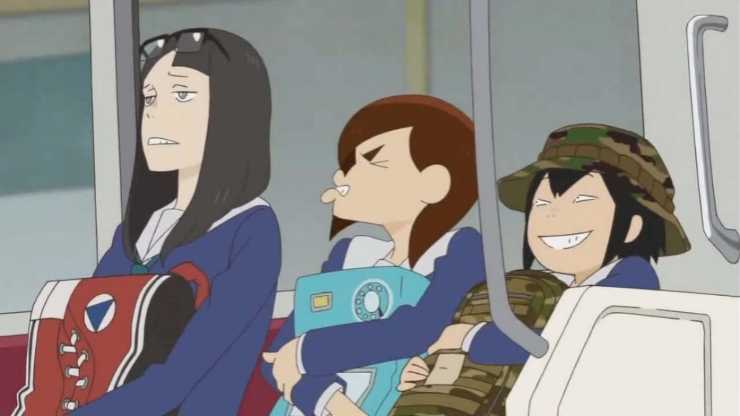 It's almost the same as the previous anime on this list. Eizouken ni wa Te wo Dasu na! Tells about a group of high school girls who aspire to become famous animators. There is a girl named Midori Asakusa who dreams of becoming an animator and making her own anime, but she is shy and hesitates to start. At one point she met a woman named Tsubame Mizusaki while watching an anime screening at school held by the anime research club. Tsubame himself is an illustrator who also dreams of becoming an animator. Together with Sayaka Kanamori who is Midori's closest friend and really loves money, the three of them try to make their dream come true, which is to be famous animator. The story presented is quite clear and interesting, plus this anime is directed by Masaaki Yuasa with the characteristic style of unique graphics.
4. Kanojo, Okarishimasu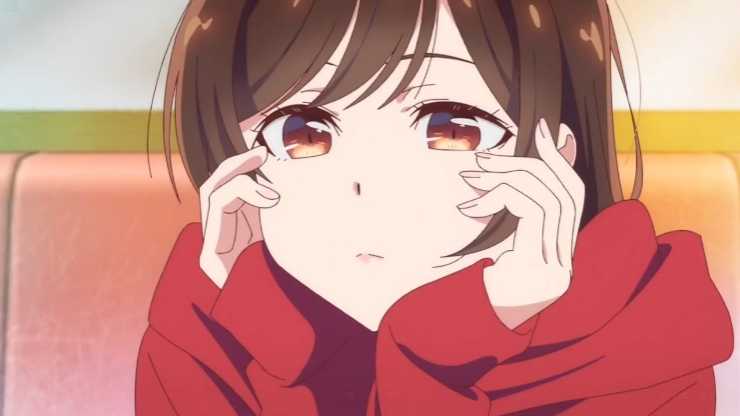 It is a comedy romance anime among high school teenagers. Starting When a boy named Kazuya Kinoshita wanted to find a rental girlfriend on a dating app. Long story short, Kazuya meets Chizuru, the hired girl he has ordered through a dating application. On the way there is a conflict that triggers a misunderstanding that makes them have to start pretending to be lovers, in fact, their true relationship is only between a client and dating service provider. Not only here, there will also be many girls who will complicate the relationship between Kazuya and Chizuru. If you are curious about how the story of Kazuya struggles to face his harem life which can be said to be full of lies, just watch the anime.
3. OreGairu Season 3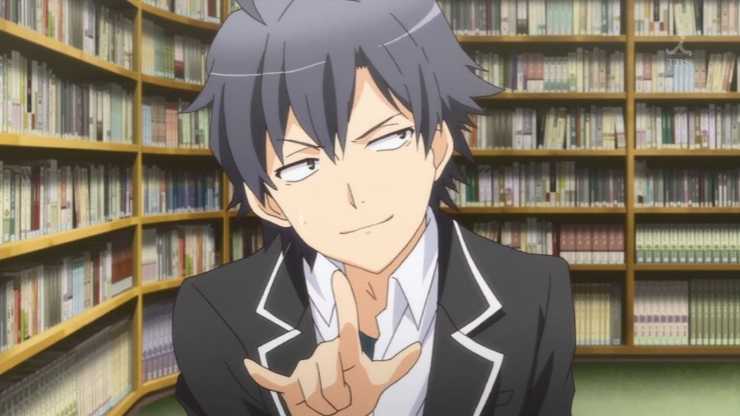 Finally, the Oregairu series got the long-awaited 3rd season. Hachiman Hikigaya, the main character in this anime, an ordinary high school student who has no friends at school, always has negative view of everything but sometimes he is logical and realistic. Long story short, he was forced by his teacher to join a volunteer club whose aim is to help students having problems. When Hachiman joined it, there was only 1 member, namely Yukino Yukinoshita, the prettiest and smartest girl in school, after which new member Yui Yuigahama followed. Then, how is the love story between them hat is starting to grow, plus Hiki's character who still doesn't want to know and also not sensitive to girls?
2. Kaguya-sama: Love Is War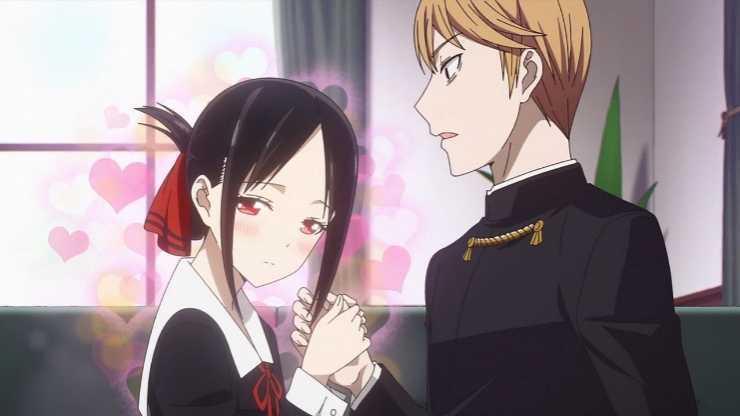 And again, it's romance anime, because most of school genre anime will not be separated from the name of a love story. The story begins at the Student Council at the Shuciin Academy, which consists of Shirogane Miyuki as the Chairman and Shinomiya Kaguya as the representative. Although often considered as a perfect partner by other students, both Shirogane and Kaguya are embarrassed and don't want to admit it, even though actually Shirogane and Kaguya have the same feelings. However, the sense of their prestige and self-respect as the student council, makes them don't want to confess their love for each other. The existance of their secretery and treasure also makes their relationship more complicated.
1. Haikyuu !!: To the Top 2nd Season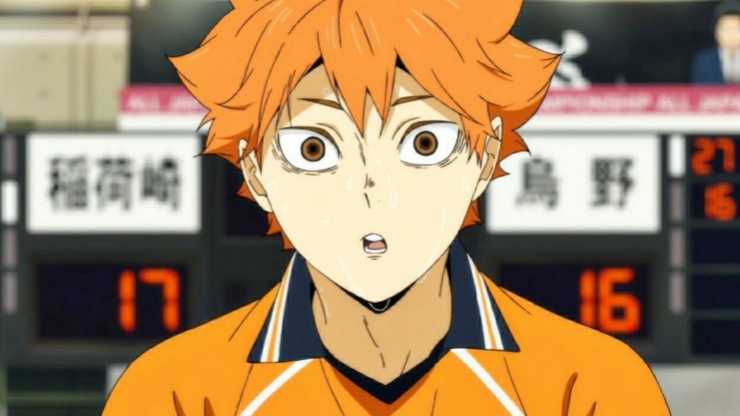 Eventually, there is an anime school without romance, Haikyuu anime focuses on sports, especially volleyball which is the main theme of this anime. When a teenager who just graduated from junior high school named Hinata Shouyou has a strong desire to be a professional volleyball player, even though his height is below the average, Hinata does not give up. After graduating from junior high school, Hinata went to Karasuno High School, the high school he really wanted to enter because of the volleyball extracurricular over there is very popular. But the reality hits, Karasuno High School volleyball ekskul is on its decline. Oh yes, this season still continues on the journey of Karasuno High School for the national tournament to face other top high schools. Even though the manga has reached the end of the story, the presence of the anime is eagerly awaited, especially the epic Hinata and Kageyama duet action.
That is it from today's post on Top 10 Best School Anime 2020 to Watch. If you do not agree with the points in the post and have some of your own opinions, share them with us in the comments section down below. Keep visiting Animesoulking for more information about Anime and Manga.
Also, Read:
Chandan is the writer of "Top 10 Best School Anime 2020 to Watch". Also, Connect with me on youtube and Facebook.