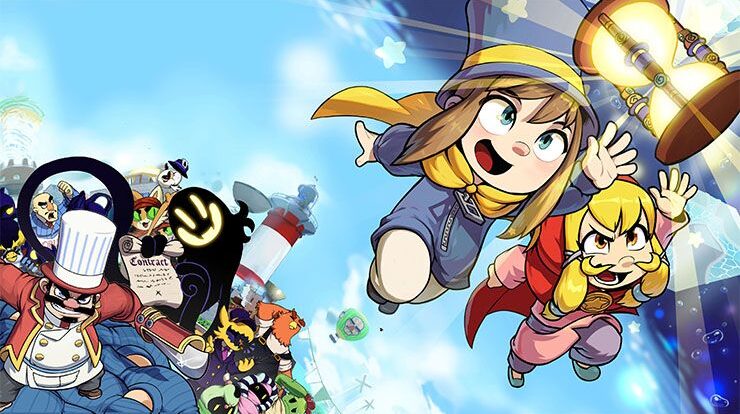 Top 10 Best Platform Games You Must Check Out – Hey guys!. In this post, I'll be discussing a list of Top 10 Best Platform Games You Must Check Out. This list will bring some of the best gaming memories of your childhood. Something that's simple yet engaging. With the best hopes from your side, we bring you the 10 best platform games for PC, PS, and consoles. Oh well, let's go the list.
10. Hell Pie – Released on 21 July 2022 on PC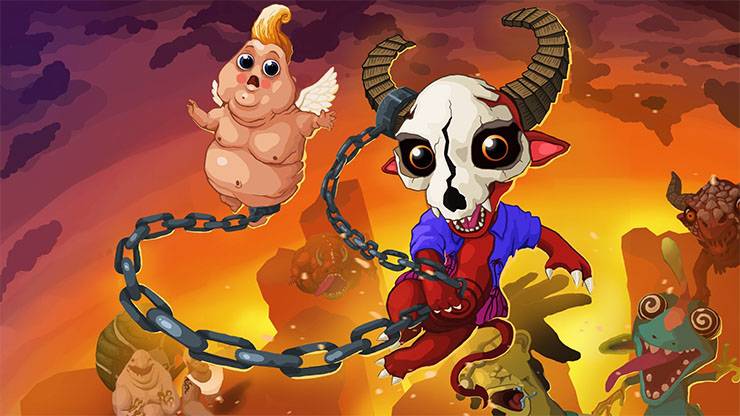 The game is an obscene 3D platformer that takes bad taste to a next level. Grab the horns of Nate, the demon of bad taste, and complete the honorable task of gathering the most disgusting things in the world for Satan's infamous birthday pie.
In the game, you take control of Nate and explore the overworld to get the things needed in time, at no matter what the cost. Along with Nate is his pet angel Nugget offering his holy insight when needed.
More importantly, Nugget is chained to Nate and he can use it as a grappling hook or a weapon when needed. Whether it takes dying or killing, Nate must get everything gathered up before time. Because if he doesn't, he's gonna pay in hell for this.
9. A Hat in Time – Released on 5 Oct 2017 on PC, PS4, Switch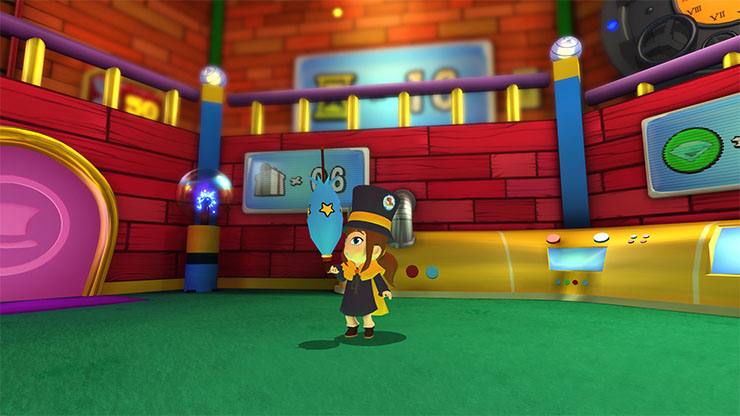 What! A hat in time? Is that possible? I don't know, but it sounds very interesting, right? This platform action-adventure game where you'll be helping Hat kid reach back her home by recovering lost "Time Pieces". Hat kid is an alien girl who has lost her way back home but now must go back.
Collect the in-game collectibles known as "Time Pieces" by running, dodging obstacles, and platforming through an open-world environment. While finding her lost time pieces, the Hat kid also needs to fight enemies with either an umbrella or a baseball bat.
The player can also collect Yarn Balls that can be used to stitch new hats for the alien girl and support her in her quest. There are multiple modes in the game as well. Play what you like!
8. LIMBO – Released on 21 July 2010 on PC, PS, Xbox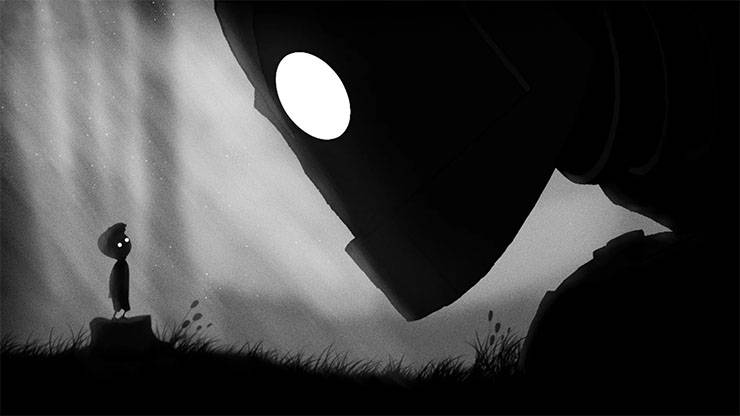 An unaware boy enters an uncertain Limbo. Yes, that's the tagline of the game. The game is a 2d side-scroller having some good quality puzzle elements that allow you to do different things in a fun way. The game also follows a physics system that governs environmental objects and the player to give you an authentic experience.
In the game, you will be controlling a young boy who enters a world of dangers and traps to find his lost sister. Playing the game is actually a very fun experience as the black-&- white tons, decent lighting, and intriguing puzzles make everything super exciting.
Just like any other two-dimensional game, the character here can run right or left, jump, climb ladders, or get on small ledges. This gameplay might look common but the vibe that the game brings is completely different.
7. Ultimate Chicken Horse – Released on 4 March 2016 on PC, PS4, Switch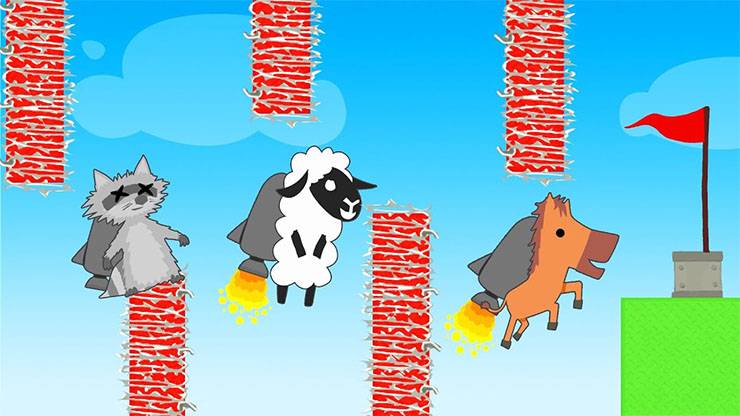 First of all, the name of the game caught me. Seriously, Chicken Horse. What a name it is! LOL. Well, I can't change the name of the game but can definitely tell you guys about what it is. It's a multiplayer competitive platform video game published by Clever Endeavor Games.
In the game, you will take control of one among the various animals with the goal of scoring high points which is done by building a platform level one piece at a time and racing each other to a flag on the other side of the level. You can add obstacles to your opponent's paths to make things tougher for them.
But make sure you can handle them on your own first. Because you might fall into your own-digged well as well! Hehe!
6. PICO PARK – Released on 7 May 2021 on PC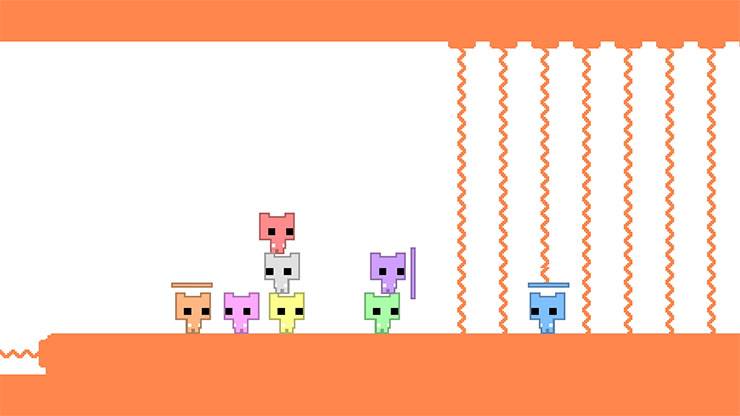 Have you ever heard of someone changing their name only because it's hard to pronounce? I haven't yet. But this game did so. Formerly known as Picollecitta, PICO park is an action-puzzle game that brings you fine elements of platform gameplay.
Three modes available in the game are the World mode, the Endless mode, and the Battle mode. Each mode has its own amazing features that can keep the players engaged for hours. Players in the game can cooperate to solve puzzles to complete missions and win rewards.
Maximum 8 players can take part in the game. So get your team ready to do some fun. I have not always been a great puzzle lover but playing this one with my buddies actually gives me happiness. In reality!
5. Psychonauts – Released on 19 April 2005 on PC, PS2, Xbox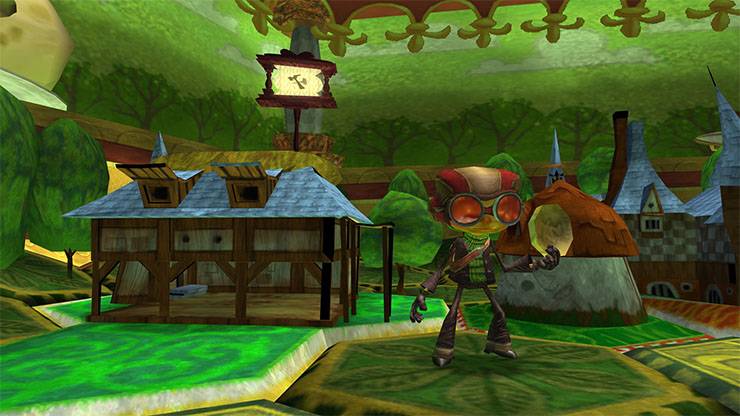 No, this is not the cousin game of Astronauts. LOL. It's a proper 3D platform game that revolves around the heroic explorations of a circus boy, Razputin, who is gifted with psychic abilities. Raz flew away from the circus to sneak into a summer camp for those with similar powers to become a spy with psychic abilities, better known as a psychonaut.
Know that you have to help Raz uncover a mystery going on in the summer camp. And if you didn't, things might get very bad. At the start, the player can jump and run and gain special abilities like Levitation and invisibility as the game progresses. I have always wished to be invisible and that's why I love playing the game. You might find another reason, give it a try first!
4. Hollow Knight – Released on 24 Feb 2017 on PC, PS, Switch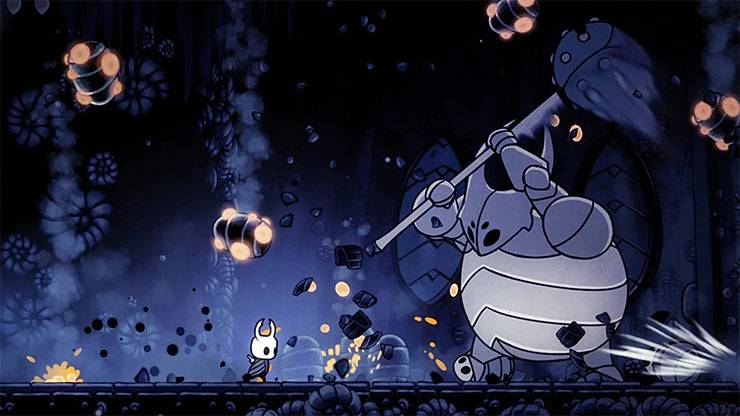 What if you can't explore the underworld yet? Try the underground world. It's good too. Hehe! Hollow Knight is a 2D side-scrolling game that takes place in the Hallownest which is an underground world having uncommon species.
The player controls one of those uncommon species, an insect-like creature called the Knight to explore the underground world full of friendly and hostile bug-like creatures and bosses. Fight those hostile creatures and bosses with your nail-sword in short ranges and magic spells for long-range fights.
Every enemy you defeat will leave currency called Geo that you can use for different things. But remember, once you get defeated and killed, all your Geos will be lost and you will have to find the shade to get all that back. The game is tough but not as much as my personal life.
3. Geometry Dash – Released on 23 Dec 2014 on PC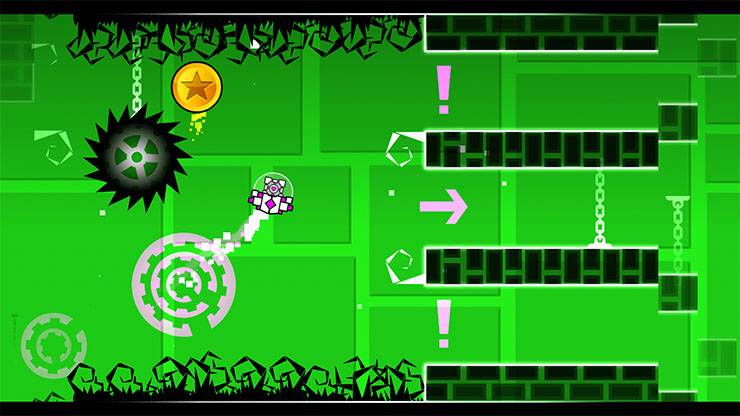 Please tell me that I'm not the only one who is reminded of his school days after hearing the name of this game. Aah, thanks you are on my team too! Hehe. The game is a purely 2D platform game that follows rhythm-based gameplay. Controlling a character, you'll need to jump, fly, and flip your way through difficult passages and spiky obstacles.
There are so many amazing levels in the game arranged in an order where completing each level increases the difficulty. Complete levels, build your own levels, and hone your skills in the practice mode to be undefeatable. I have played the game and it's exactly like the impossible homework assigned by the Geometry teacher. Pulling out the best from ourselves!
2. Dead cells – Released on 7 Aug 2018 on PC, PS4, & Switch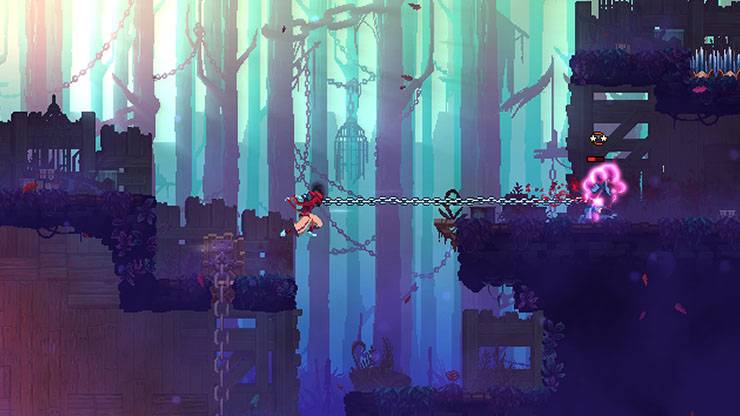 Dead Cells is a proper roguelike Metroidvania game that allows you to experience super cool platform gameplay. The game revolves around an amorphous creature called the prisoner who must escape a diseased island and kill the island's king in order to be free.
Taking the role of the prisoner, you will have to explore the vast island while finding new weapons, treasure, and other tools that'll help you in fighting dangerous mutant creatures in the future. Killing enemies will earn you amazing rewards but once you get killed, all your weapons and loot will be left behind.
This is called the permadeath system. However, you can still get your stuff back, but at the cost of something huge. What's that? Your life? I won't tell you. Hehe!
1. HAAK – Released on 25 Aug 2022 on PC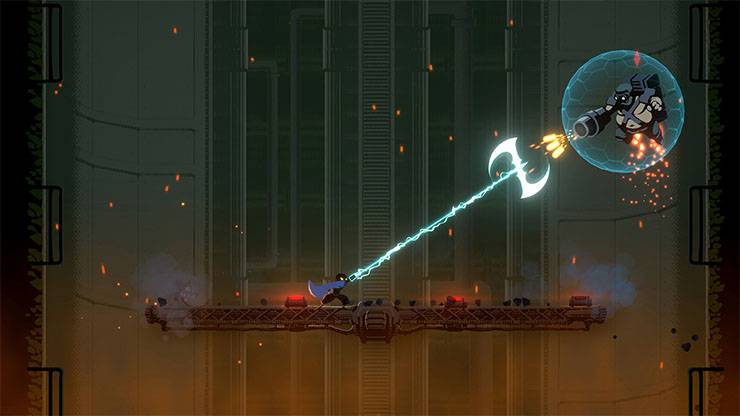 This one is perfect for someone who loves to complete fun game stories in one go without wasting whole days and weeks. Someone like me! Hehe. Having roughly about 3 hours of gameplay including side missions, HAAK is a marvelous retro, apocalyptic, Metroidvania game that brings you proper platform gaming experience but in a new style.
In the game, you'll be controlling the mysterious wanderer Haak who is on his quest to find his lost brother and embark on an epic expedition across the vast cyber-wasteland. Explore deserted cities, refine your weapons, and keep honing your skills so whenever you need to fight someone, which you'll need soon, you don't lose.
The classic splash fight effects and fast-paced action of the game make it super cool. Within just 3 hours, you'll get to do a lot.
That is it from today's post on Top 10 Best Platform Games You Must Check Out. If you do not agree with the points in the post and have some of your own opinions, share them with us in the comments section down below. Keep visiting Animesoulking for more information about Anime and Manga.
Also, Read:
Chandan is the writer of "Top 10 Best Platform Games You Must Check Out". Also, Connect with me on YouTube and Facebook.