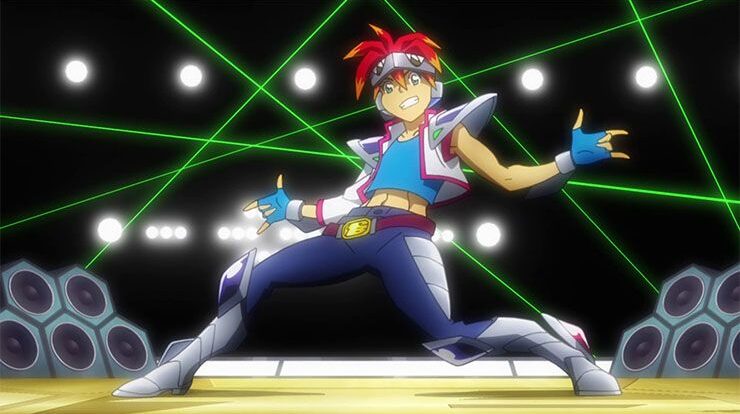 Top 15 Best Dance Anime to Watch Right Now – Hey guys!. In this post, I'll be discussing a list of Top 15 Dance Anime to Watch Right Now. There are few instances that speak to the soul and when it comes down to something where we really find passion and hope, there is only so much that we can do to achieve that dream of ours. While most of us only dream of being in sync with our emotions, very few actually go ahead and get involved in changing that dream to reality. Down below are the list of dance anime that have the best dance within them. These anime contain performances similar to a pianist who lies in sync to his music when he performs up on stage. Give them a shot and find the best feeling ever. So, let's get started.
15. Tribe Cool Crew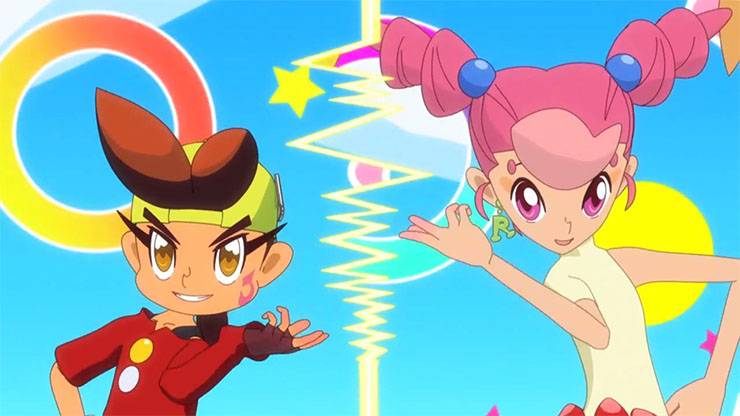 Tribe Cool Crew seems to be a story that demonstrates how enthusiasm and admiration can carry you far. Haneru Tobiatsu is just a dedicated performer who practices day after day outside the institution in the hallway.
She's always wished she could have been like his hero, Jey El. Kanon Otosaki, nicknamed Rhythm of the internet dancing community, discovered Tobiatsu. He joins forces with her and establishes the "Tribe Cool Crew" alongside a few more dancers. This is the start of his public performing adventure.
14. The iDOLM@STER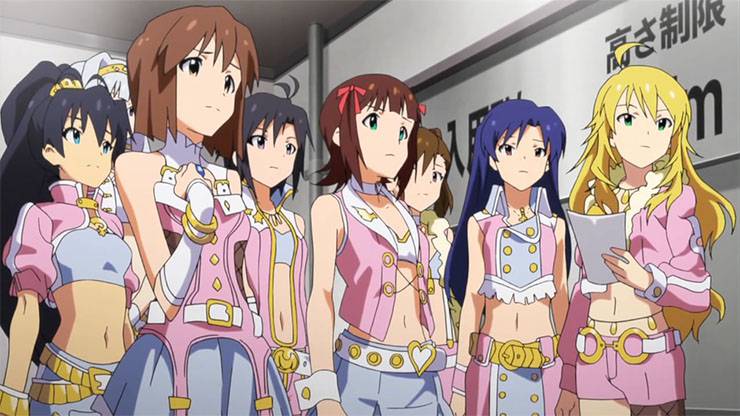 The iDOLM@STER series depicts the difficulties of balancing a professional & personal life, especially if you are a celebrity. 765 Production Company is the show's producing firm. 13 experienced breakout star celebrities are managed by this agency. However, due to their competition 961 Production, their journey is not easy.
The girls begin to work extra hard on outstanding displays as a consequence of the high to make it to the top, which consequently leads to their progressive estrangement from their parents. It is demonstrated how difficult it is for them to find the right balance between their career and personal life.
13. Wake Up, Girls!
This series depicts the challenges that a renowned idol band must overcome in order to reach the pinnacle. Their boss steals the funds after their debut performance as a team. I realize it's tragic. Moreover, after already being stranded with no income or prospects, the girls receive a business proposition, but it is a dodgy one. The ladies approved the proposal without hesitation & started their journey to becoming a famous Idol Team.
12. IDOLiSH7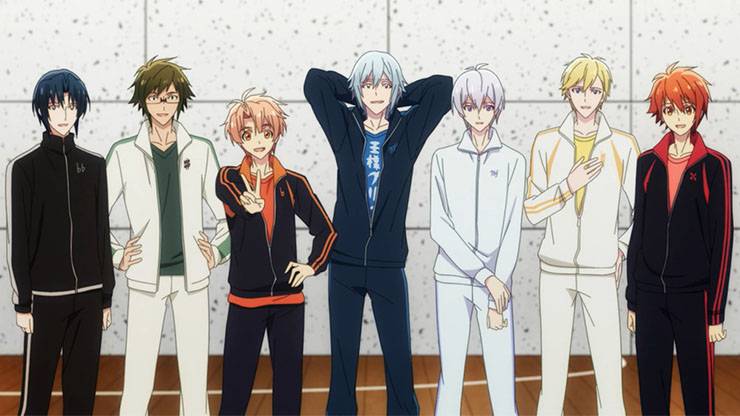 This series follows the path of a young woman who aspires to be a manager of a growing idol band. Tsumugi Takanashi begins her dad's production house and therefore is eventually promoted to director of a seven-boy idols band.
She was given the responsibility of reducing the number of men in the band to 3 on her first day as a director since the most famous idol band only has 3 performers. Tsumugi, however, told her father after seeing those lads perform that no one will be cut out then the group would've been called IDOLiSH7.
11. Hanayamata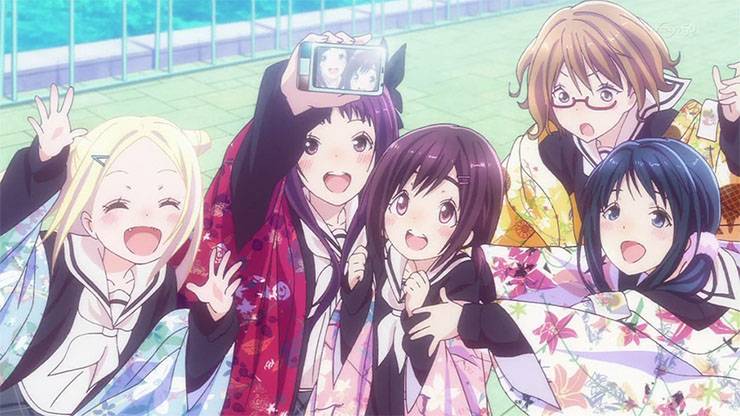 The collection displays the type of dancing that entices everyone else to participate in and learn more about the art form. Naru Sekiya, the heroine, aspires to become a queen but is only an ordinary high school student.
The truth, though, was harsh on her. She had envisioned a vibrant school experience, but it came out to be quite a bleak one. Naru's current life transforms when she encounters a transferring kid named Hana later in the novel, and she is also requested to be a part of the dance group.
10. Princess Tutu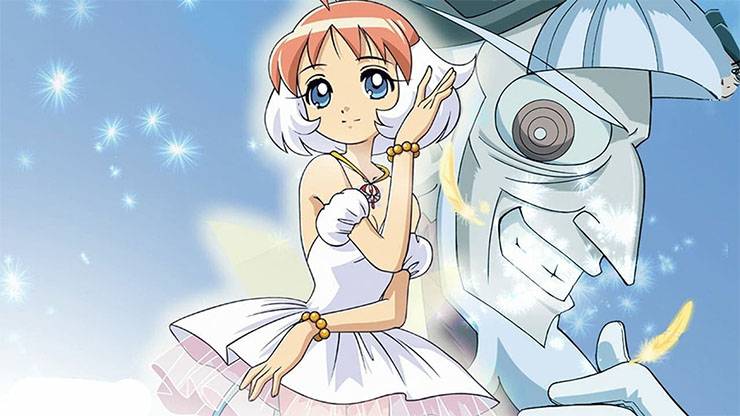 Princess Tutu is a really merry and thoroughly fun dancing animation. Ahiru, the protagonist, was a duckling who was converted into a human woman. Drosselmeyer was responsible for this transition. But she quickly realizes that the primary purpose she lives is to please people.
Ahiru carries a shell pendant that transforms her into Princess Tutu, a ballerina artist. With her dancing, beautiful Princess Tutu seems to have the ability to assist others to leave their misery alone.
9. Love Live! School Idol Project
Love is alive and well! This is a tv show about a young girl's attempts to prevent her school from closing. The institution Otonokizaka is already on the verge of closing because fresh admissions are at an all-time low.
To save her institution, Honoka Kousaka, a second-year student, decided to join the Love Live tournament, which will serve as a useful forum for determining whether or not her education is the greatest idol institution in Japan. Honoka arguably reaches the contest after overcoming numerous challenges & saves her academy from closure.
8. Aikatsu Stars!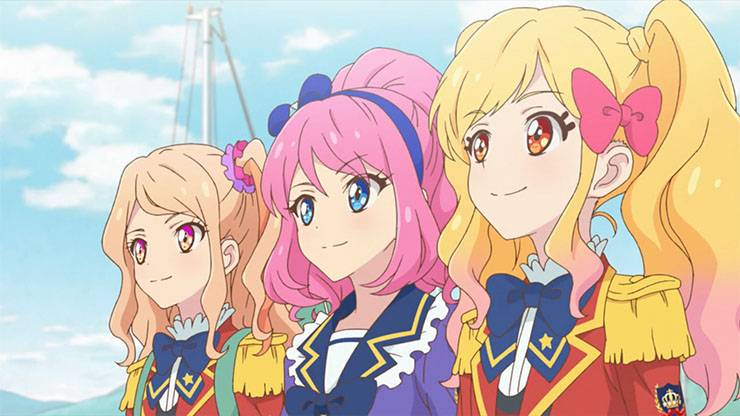 Aikatsu Stars is a television series that emphasizes the significance of recreating oneself at critical junctures in one's life. The Four Stars Institute is home to the most famous pop band, S4. Yume Nijino attends the school, ecstatic to be one bit ahead to realizing her ambition of joining the prestigious S4.
However, reaching the final is not simple. She passes out after her first year's inaugural presentation & tries to stay alive in the school. Later, she meets up with her arch-enemy Rola Sakuraba & discovers something which rekindles her desire to rise.
7. Brave Beats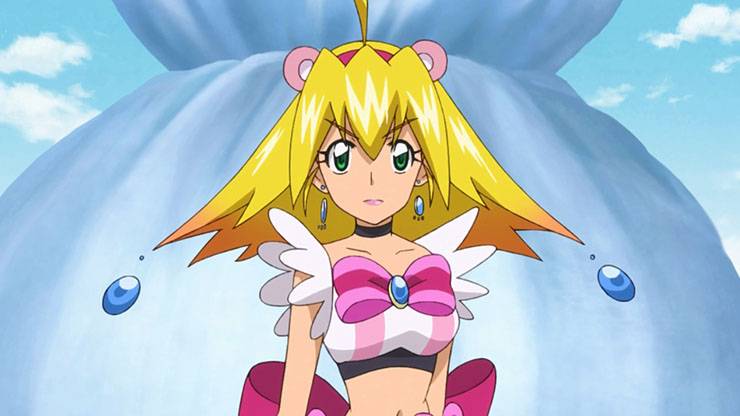 This series follows a cyborg who is attempting to reclaim his ability to move freely. Bureikin, a machine who was booted out of the pop world and into the human realm after failing the dancing king's quest, is the story's protagonist. This isn't it; the Dance Stone has been taken by him as well.
The Dance Stone seems to be a magical object that grants its bearer the ability to dance. Bureikin's only desire in the world of humans is to reclaim his dances, and he socializes with Hibiki Kazaguruma, a sixth-grade pupil. Bureikin decides to seek the Dance rock all across the world to reclaim his abilities.
6. Welcome to the Ballroom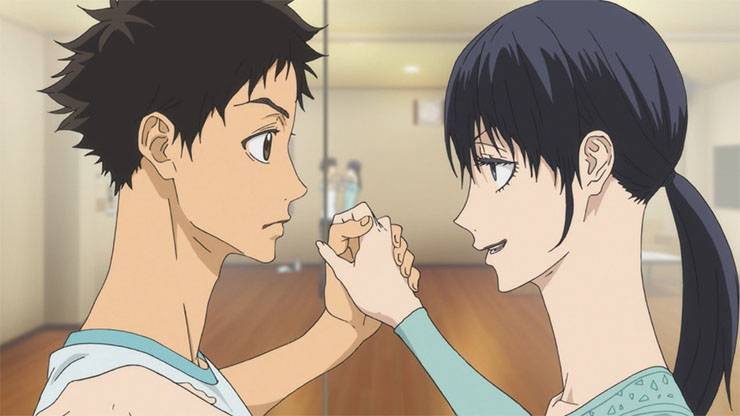 Welcome to the Ballroom is the finest dancing animation series of all time. Tatara Fujita is the main character in the anime. He is a high school student who has no notion of whatever he intends to do with his life.
On his walk home someday, Tatara was tormented by certain classmates. But Kaname Sengoku rescued him & pulled him towards the dance school. Tatara was mistakenly identified as a dancing trial participant. Tatara ultimately becomes enthralled by the concept of dance & develops a strong ambition to pursue a career as a dancer.
5. PriPara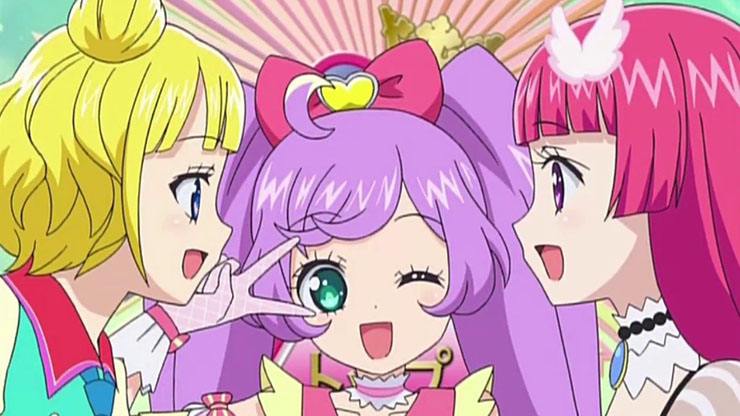 Every idol's dream comes true in Prism Paradise. People come here to try out to be an idol because they are encircled by culture & entertainment. Laala aspires to be an idol, but her institution prevents her from doing so. Obsessing over celebrities & idol heritage Laala would be at home at Prism Paradise. Laala has already been prevented from being an icon her entire life, but everything alters when she is suspected of possessing the Prism Voice. Laala's new objective is to reach the top. PriPara is split into 2 parts, the first of which includes 140 segments and the latter of which contains 51. PriPara also includes 7 films and a 51-episode alternative scenario. The anime was first broadcast in the summer of 2014 and has now concluded.
4. Aikatsu!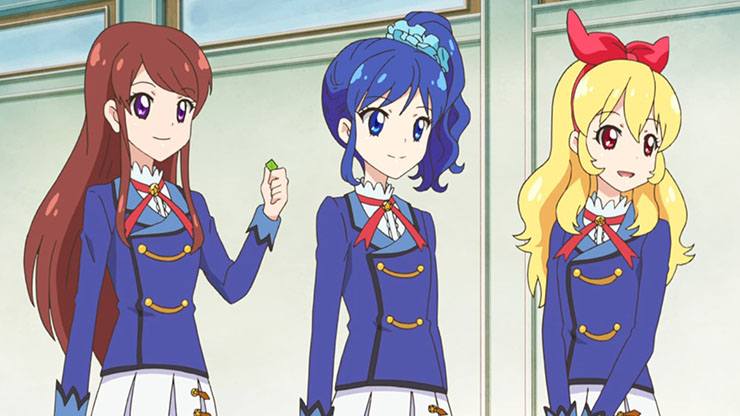 Despite being geared at youngsters, you can tell if a series is good to watch whenever figure relationships flow effortlessly with fundamental, actual logic. And I'm just getting tostarted on my journey through Aikatsu's vast pool of pleasure.
The tunes in this concert are very well-crafted, both in compositionally & rhythm. It's not only moving and inspiring; it's potentially life-changing. Okay, perhaps that's a stretch… but you'll get the idea. It's worth considering!
3. Love Live! School Idol Project 2nd Season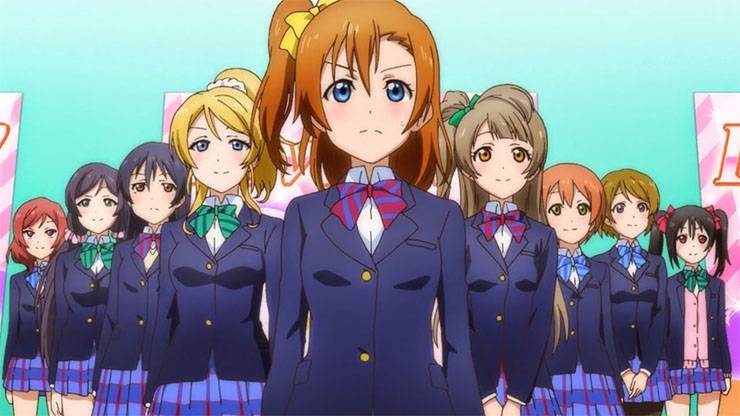 This anime's initial series was entertaining & exposed fans to a younger breed of diva performers.
The issue is that it didn't go too far from the well-established brands. Everything changes in the season 2. The stakes have been raised. The incentives are more powerful now. Characters appear to be more real. And, maybe as a result of the 2nd season's greater uplifting themes, the tracks get an even greater impact when they're first presented.
If you were dissatisfied with the first season, you should try giving this a chance. At the very minimum, this show will tell you whether or not the diva category is your guilty pleasure.
2. AKB0048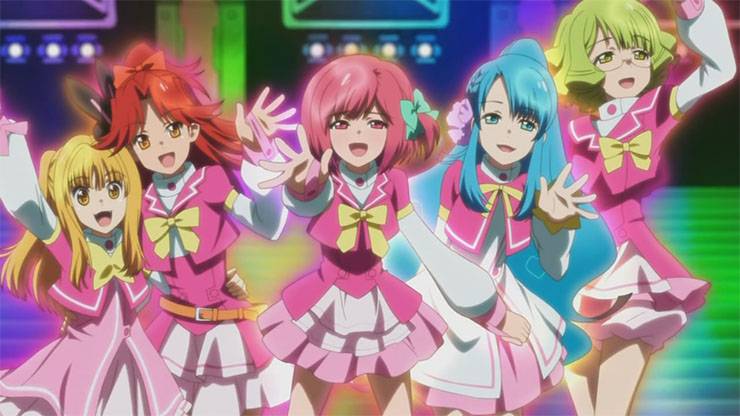 If song & compassion could save the planet, then certainly the planetary panel can be saved as well? In AKB0048, celebrity bands travel into the tomorrow, when mankind has been forced to restart after a horrific conflict. The Deep Galactic Trade Group outlawed items that "troubled" the soul, such as dance and culture, in Star Calendar Year 0000. However music fans will not allow such subjugation to continue, and as a result of this opposition, the iconic AKB48 will return as AKB0048.
As a result, they begin their somewhat unique battle to disseminate song in a planet where music is viewed as warfare. Members of AKB0048 will be labeled as warriors & criminals, all while working hard to survive equal to their legendary status.
1. Macross Series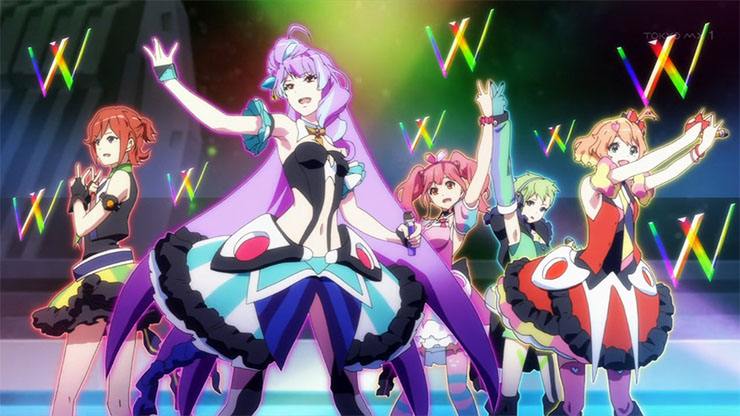 Interestingly, Super Dimension Fortress Macross, an ancient mecha program, was responsible for the creation of idol animation. Super Dimension Fortress Macross revolves around with a battle among humanity & extraterrestrial and features action, political analysis, complicated personalities, and a digital diva called Lynn Minmay who has an amazing voice.
The Macross series has assumed several incarnations over the years, with heroes constantly acting as one of the show's founding principles. The Walküre, an elite band that performs to maintain an illness called Vár Disease in check, are the core of Macross Delta, a 2016 instalment that puts singers even more front and centre than usual for the series.
Macross shows the diversity of the idol category. Some anime shows are sitcoms, while others are tragedies, and a few have robots & undead in them.
CONCLUSION
Well, these were the top 15 dance anime which are considered a legend in their particular genre. They may not seem like a lot but when you really get into the moment and start feeling them, you will get to know that all of these anime are really special in their own way and every step that the dancers and idols take in these are represent them in their own particular way. While nothing much can be said other than the fact that they are too good, you can be sure that you will not be left bored when you start just a single episode. So what are you waiting for, get on the bumpy ride and start with your first ever dance anime.
That is it from today's post on Top 15 Best Dance Anime to Watch Right Now. If you do not agree with the points in the post and have some of your own opinions, share them with us in the comments section down below. Keep visiting Animesoulking for more information about Anime and Manga.
Also, Read:
Chandan is the writer of "Top 15 Best Dance Anime to Watch Right Now". Also, Connect with me on Dailykage and YouTube.