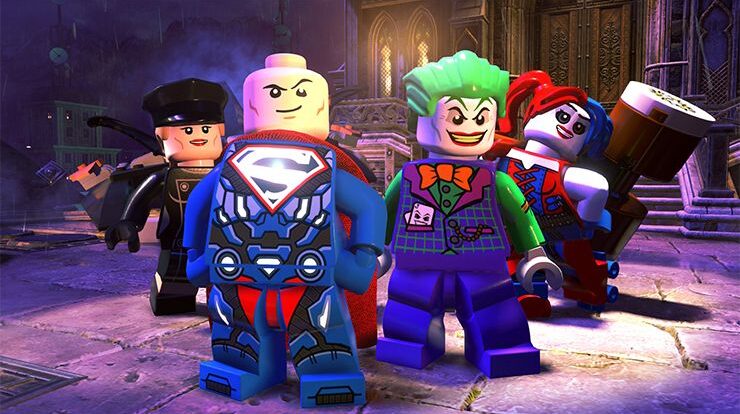 Top 10 Best LEGO Games For PC – Hey guys!. In this post, I'll be discussing a list of Top 10 Best LEGO Games For PC. Ah, LEGO games! They're like the perfect gaming comfort food! Just imagine yourself wrapped in a blanket, holding a gamepad, with a LEGO game featuring your favorite franchise on the screen.
Just thinking of it makes you instantly feel relaxed, am I right? But if you don't know where to start or which LEGO game to play next, here's the list of best LEGO games for PC. So, let's get started.
1. LEGO Star Wars: The Skywalker Saga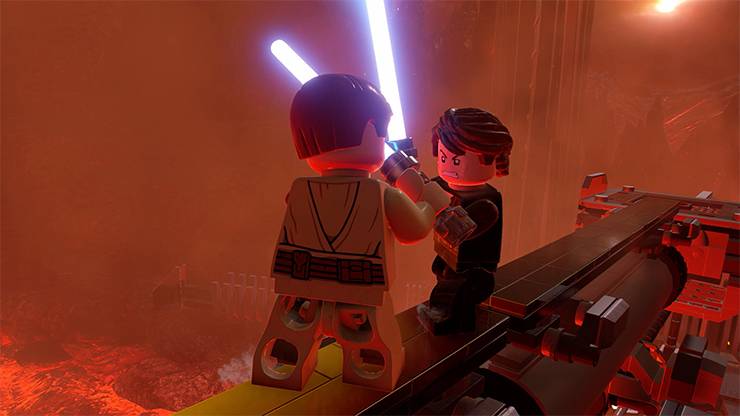 Let's start with the latest and most ambitious TT Games title. If you're a Star Wars fan – you'll be able to relive all the most memorable moments from the 9 main movies, sprinkled with a bit of that signature TT Games humor.
But even if don't know or don't care about the saga, you're still in for a grand space adventure, with many different planets to visit, tons of collectibles to find and playable characters to unlock! It's simply the most refined LEGO game, giving you tons of quality content!
2. LEGO City Undercover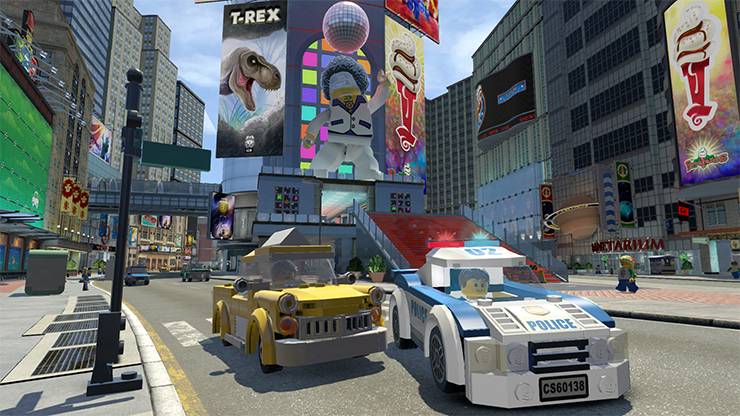 This is basically your PEGI 7 GTA. So yeah, this is an open-world action-adventure game but forget about the excessive violence, drugs, gambling, and hookers! You'll find none of it here. Instead, it's just family-friendly fun! What's interesting, unlike other TT Games production, this one doesn't borrow from any other franchise. Instead, it introduces new, original characters.
In City Undercover you play as an undercover cop, Chase McCain as he attempts to capture the legendary criminal Rex Fury. And before you finally catch the main villain, you'll get to explore all the nooks and crannies of many unique LEGO City districts.
3. LEGO DC Super-Villains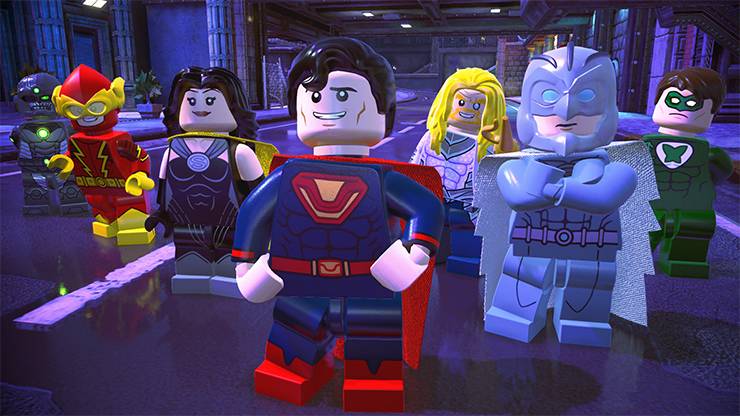 As the title suggests, in this game you'll play as a bad guy or a girl (there's over 200 DC baddies to choose from). Don't worry though, you're not the most evil character around. There's this Justice Syndicate – a superhero team from a parallel universe strangely similar to The Justice League which has mysteriously disappeared.
As you can imagine, those new "heroes" are up to no good, and it's your job to stop them! Expect lots of clever platforming, puzzles, fighting and a big and interesting main hub which is a mix of Metropolis and Gotham City.
4. LEGO Builder's Journey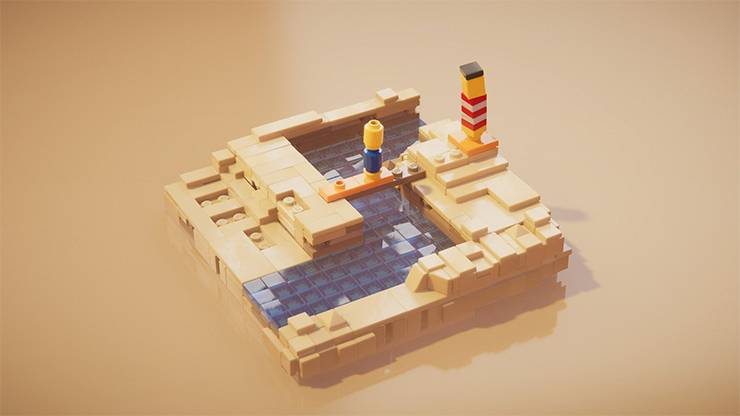 As if LEGO games weren't relaxing enough, there's this one: a short but sweet, highly atmospheric puzzle title that was previously an Apple Arcade exclusive. It looks good, the mechanics are easy to understand, and what's surprising for a puzzle game, it has a good story that packs a pretty heavy emotional punch.
You play as a father and son duo, trying to move from one part of the level to another but thanks to the new mechanics introduced throughout the game, the gameplay loop is continuously fun and satisfying!
5. LEGO Batman 2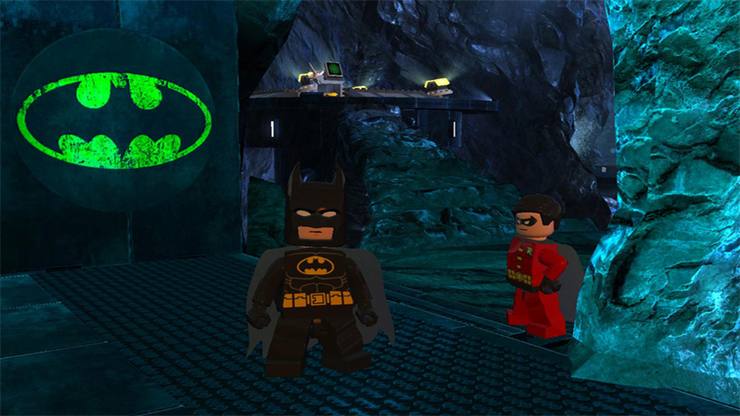 Miss the old darker version of Batman? Like Tim Burton's movies or the 90's animated show? You should try playing LEGO Batman 2 – you'll love it! Fun fact: that's the first Lego game that introduced an open world. And what an open world it is!
Filled with lots of iconic locations like Joker's Funland, Arkham Asylum, Botanical Gardens, and many more! Overall great level design, characters, and writing – don't skip this game!
6. LEGO Worlds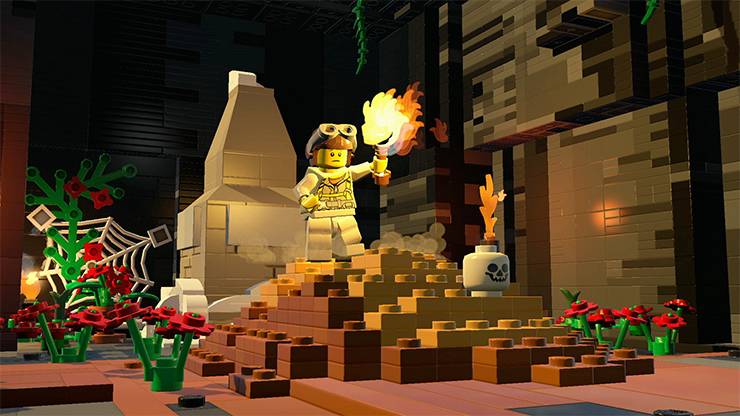 So yeah, things kinda went full circle. First LEGO was the main inspiration behind Minecraft and then Minecraft inspired LEGO to create Worlds. Anyway, this game is all about creating and interacting with your worlds.
You travel from one planet to another and with your handy set of tools, you can build and alter anything you want – the only limit here is your imagination! So if you're a fan of Minecraft, and want to try something similar, you can't go wrong with LEGO Worlds.
7. LEGO Marvel Super Heroes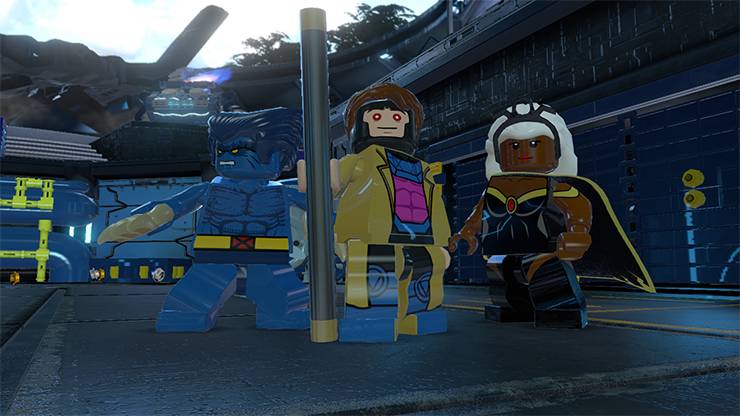 There are 3 Marvel LEGO games and they're all very good but we had to choose only 1. It wasn't easy but we think that the first Super Heroes title is the best. This one has arguably the best story, hub world, puzzles …and X-Men, which are unfortunately absent in the other two games. Also, it has more comic book than MCU vibe to it, which we liked. Highly recommended!
8. LEGO Harry Potter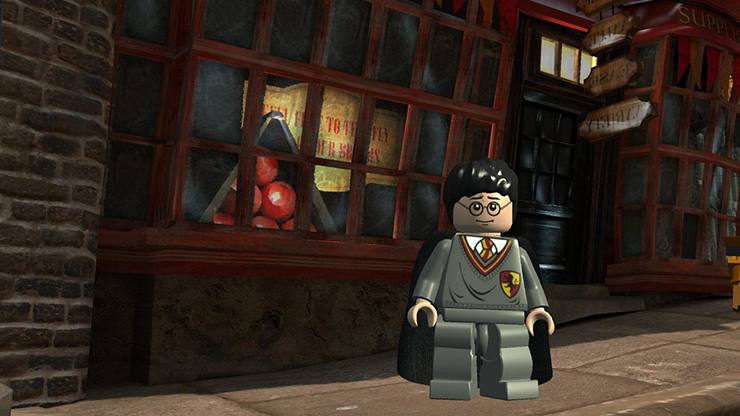 If you're a big Harry Potter fan and always wanted to explore Hogwarts, this game (or set of two games actually) is the best way to do it virtually. Well, at least until Hogwarts Legacy is out – and if it will live up to the expectations -we don't know that yet!
And LEGO Harry Potter? It's great! It's like all seven books transformed into a big magical adventure! You get to spend time with your favorite characters, learn and cast spells to solve puzzles, and most importantly: explore Hogwarts!
9. LEGO Jurassic World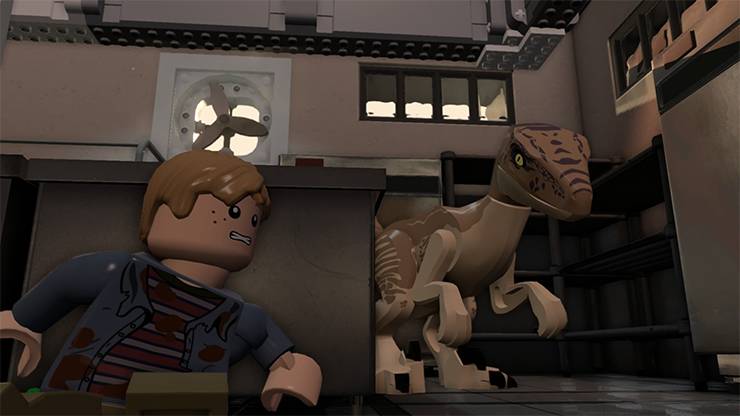 If you love dinosaurs or maybe did so as a kid and want to reignite this passion, you should definitely play this game! Not only does it pack four Jurassic Park movies in one title but also lets you play as LEGO dinosaurs! Small dinosaurs, big scary ones, underwater, flying… this game is a dino enthusiast's dream!
Also, as always, amazing co-op gameplay, tons of wacky humor, and brilliantly designed levels! The game's truly… roarsome…just play it!
10. LEGO The Lord of the Rings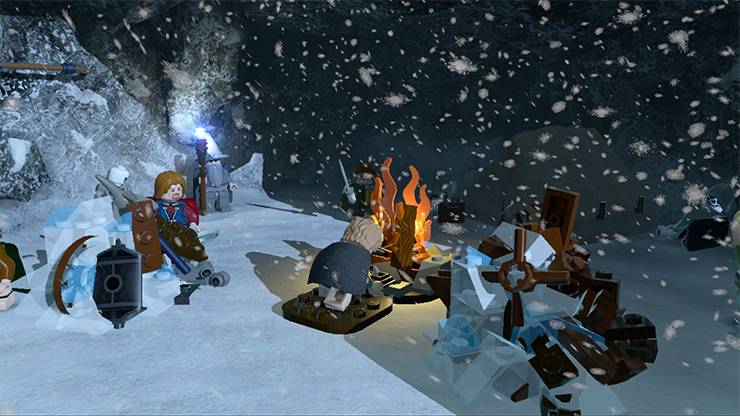 That's the last game on our list and it truly is precious! As it always goes with TT Games projects, it's full of charm and humor, and perfectly captures the atmosphere of the source material. In LEGO The Lord of the Rings, you can freely explore Middle Earth, do multiple quests and missions, and find TONS of various collectibles.
Not to mention the sheer amount of playable characters to unlock! It's a great game, which has tons of replay value, and if you haven't played it yet – just go pick it up!
We know that there are many more LEGO games that didn't make it to the list – make sure to let us know which LEGO game is YOUR favorite!
That is it from today's post on Top 10 Best LEGO Games For PC. If you do not agree with the points in the post and have some of your own opinions, share them with us in the comments section down below. Keep visiting Animesoulking for more information about Anime and Manga.
Also, Read:
Chandan is the writer of "Top 10 Best LEGO Games For PC". Also, Connect with me on YouTube and Facebook.