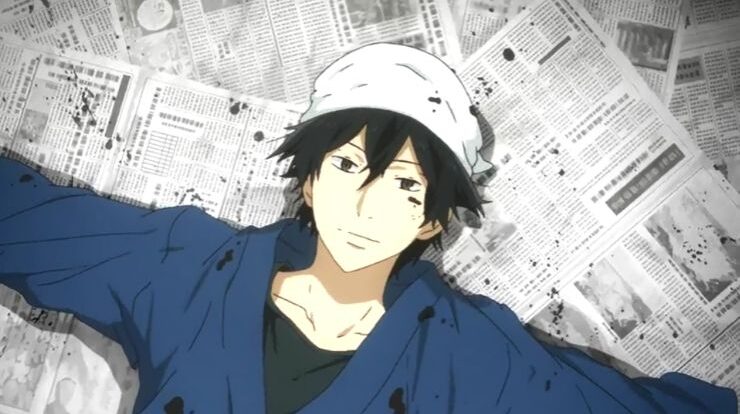 Top 5 Best Anime Recommendation About Countryside – Hey guys!. In this post, I'll be discussing a list of Top 5 Best Anime Recommendation About Countryside. With a lot of anime nowaday take place in big city or fantasy world, this anime below will show you how great countryside and small city are. Here I have chosen a list of anime recommendation about the countryside. So, let's get started.
5. Barakamon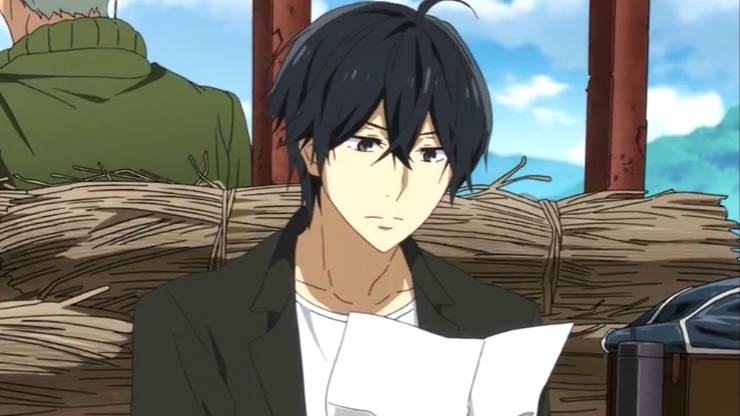 Barakamon is an anime adaptation from manga with the same name made by Satsuki Yoshino. This anime aired from July 2014 to September 2014 with total had 12 episodes. Barakamon tells story about a calligraphy writer named Seishuu Handa who was banished to a small island because of his past actions. As someone who always lived in the city, he had to adapt to strange neighbors, people who traveled with tractors, and annoying little kids. There, he met a child named Naru. Together with Naru and the new people he met on the island, Handa learned to be a calmer and better person than he was before. This anime illustrates well how everyday life is on a small island. With simple everyday life stories and entertaining comedy make this anime interesting. Even so there is also a moral message in it that you want to convey even without being impressed patronizing, so that the audience feels more positive about the anime itself. The main characters here are well developed, starting from Handa who was initially uncontrolled until he finally had a wiser nature. Plus with the presence of Naru who is funny and entertaining, making this anime even more interesting. The visuals of the island displayed in this anime look beautiful, adding to the countryside atmosphere in this anime. Overall, this anime is a slice of life set in a countryside setting which is very interesting to watch. With simple stories and unique characters make this anime not to be missed.
4. Hanasaku Iroha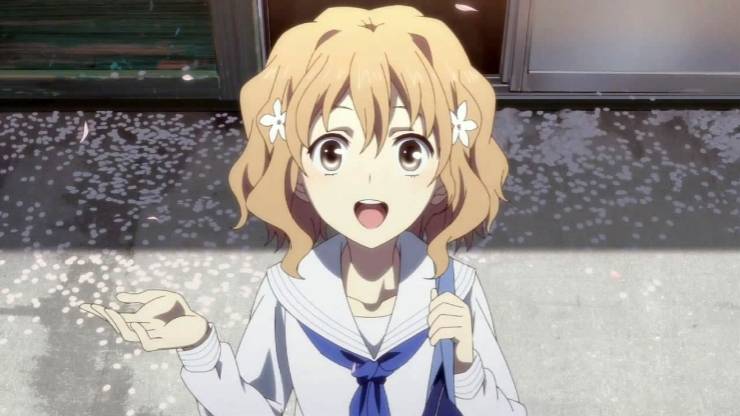 Hanasaku Iroha is an anime adaptation from manga with the same name made by Eight Chida. This anime aired from April 2011 to September 2011 with total had 26 episodes, and the movie aired on March 2013. Hanasaku Iroha tells story about Ohana Matsumae who is an energetic and wild teenager residing in Tokyo with her carefree single mother. Abruptly, her mother decides to run away with her new boyfriend from debt collectors, forcing the young girl to fend for herself—as per her mother's "rely only on yourself" philosophy—in rural Japan, where her cold grandmother runs a small inn. Driven to adapt to the tranquil lifestyle of the countryside, Ohana experiences and deals with the challenges of working as a maid, as well as meeting and making friends with enthralling people at her new school and the inn. Although this anime uses a rural background and a traditional Japanese inn, the story in this anime is not boring. With the story of the slice of life wrapped in a drama that stirred enough feelings, making this anime even more interesting to follow. Even so there are also some comedy elements so that the atmosphere in this anime is not too rigid and more entertaining. With the conflict that the characters have to face in each episode, the characters in this anime are developing. With the background of a traditional inn in a countryside plus a story of slice of life wrapped in an interesting drama that makes this anime mandatory for you to watch.
3. Flying Witch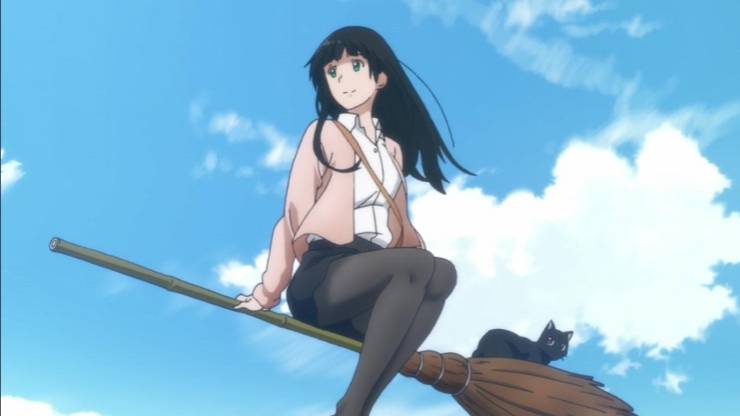 Flying Witch is an anime adaptation from manga with the same name made by Chihiro Ichizuka. This anime aired from April 2016 to June 2016 with total had 12 episodes. Flying Witch tells story about Makoto Kowata, a witch who leaves her parents' home in Yokohama in pursuit of knowledge and training because in the witches' tradition, when a practitioner turns 15, they must become independent and leave their home to study witchcraft. Along with her companion Chito, a black cat familiar, they embark on a journey to Aomori, a region favored by witches due to its abundance of nature and affinity with magic. They begin their new life by living with Makoto's second cousins, Kei Kuramoto and his little sister Chinatsu. While Makoto may seem to be attending high school like any other teenager, her whimsical and eccentric involvement with witchcraft sets her apart from others her age. From her encounter with an anthropomorphic dog fortune teller to the peculiar magic training she receives from her older sister Akane, Makoto's peaceful everyday life is filled with the idiosyncrasies of witchcraft that she shares with her friends and family. With the theme of the witch, this anime itself has a main genre, namely Slice of Life. Coupled with a countryside setting makes this anime even more interesting to watch. The story in this anime itself is very simple because it only tells the daily life of Makoto as a training witch without a meaningful conflict in it. The characters are also mediocre but make this anime even more feel like so countryside. The visuals in this anime are beautifully displayed so that they can make the audience quite impressed with the nuances in the anime. This anime is one of the entertaining slice of life anime, with a simple yet entertaining story and character that makes this anime suitable to be watched in spare time.
2. Gin no Saji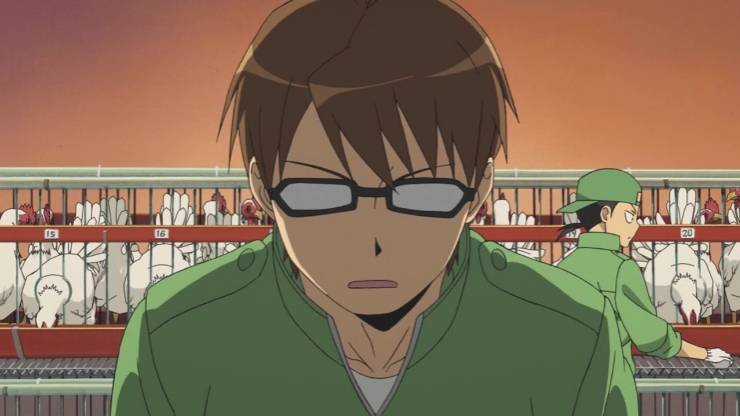 Gin no Saji is an anime adaptation from manga with the same name made by Hiromu Arakawa. The first season of this anime aired from July 2013 to September 2013, and the second season aired from January 2014 to March 2014 with each season had total 11 episodes. Yuugo Hachiken, a new student from Shin Sapporo Middle School who surprisingly entered Ezonoo Agricultural School. He who is not from a farmer/farmer family does not have any aspirations after graduation, unlike his friends who mostly want to continue the family business. Hachiken it self went there to get away from his parents. At Ezonoo Vocational School, which initially seemed relaxed, was far more draining. After going through the 'culture shock', Hachiken can get used to school activities to horse riding clubs. From his new friends at Ezonoo and his interactions with the animals there, Hachiken, who had lost his goals and had no dreams, began to search for answers about his dreams and what he wanted to do in life, and learn about the meaning of life itself. This anime has an interesting story coupled with the theme of an agricultural school in a coutryside adding to the uniqueness of this anime itself. In this anime also presented a variety of light comedy but can make us laugh out loud in each episode. With unique characters and their funny and entertaining interactions, makes this anime even more interesting to watch. Although this anime is funny and entertaining, but the moral messages given such as understanding the meaning of life, hard work, and friendship make this anime bring many positive things to the audience. Overall, this anime is very interesting and entertaining to watch, especially if you want to watch anime slice of life about agricultural school.
1. Sakura Quest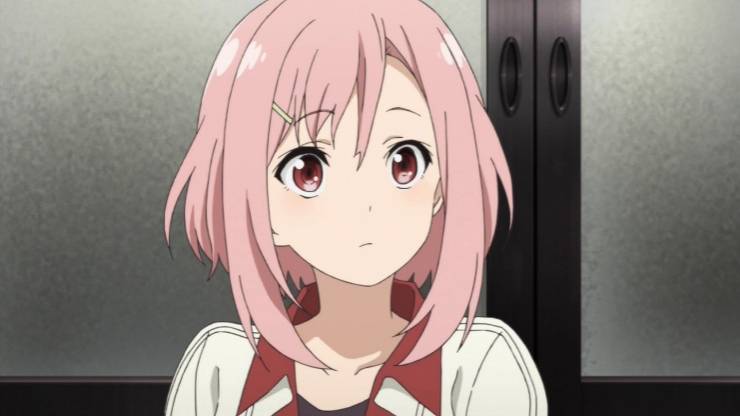 Sakura Quest is an original anime made by studio P.A. Works. Directed by Soucihi Masui, this anime aired from April 2017 to September 2017 with total had 25 episodes. Sakura Quest tells story about the life of a girl, Yoshino Koharu who had just graduated from college and had to face the harsh reality of finding work in the metropolitan city of Tokyo. After being rejected from 30 companies she was contacted from a modeling agency that had worked with her to work part time as a queen in a small town called Manoyama. However, what she considered was just one day's work was actually the work she had to do for a full year as the Queen of the Kingdom of Chupakabura, a fictitious kingdom located in the city. Manoyama City is a small town in a mountainous area and is also an agricultural city with an abundance of agricultural products, especially kabura or turnip. However, life in this city appears very quiet, although it has a lot of tourism potential, but those who visit it are very minimal. This is Yoshino's job as the queen to revive what has long been lost from this city, and to revive everything in it with the assistance of four ambassadors or ministers, Shiori Shinomiya, Ririko Oribe, Sanae Kouzuki and Maki Midorikawa. The story presented in this anime feels simple and easy to enjoy. But the theme of reviving a small town makes this anime even more interesting. Here we will see Yoshino's hard struggles with his friends who are trying to turn the small town into a city that has more visitors. With various obstacles that must be faced by Yoshino makes this anime even more interested to know what's happen next. Every character in this anime does not feel anything in vain because they all have a connection with the story that occurs in this anime. Visually in this anime there is no doubt considering the animation studio that works on this anime is P.A. Works who is famous for its neat visuals. Overall, this anime is perfect for those of you who like the slice of life anime, especially with the conflicts that occur in this anime add to the excitement of this anime itself.
That is it from today's post on Top 5 Best Anime Recommendation About Countryside. If you do not agree with the points in the post and have some of your own opinions, share them with us in the comments section down below. Keep visiting Animesoulking for more information about Anime and Manga.
Also, Read:
Chandan is the writer of "Top 5 Best Anime Recommendation About Countryside". Also, Connect with me on youtube and Facebook.