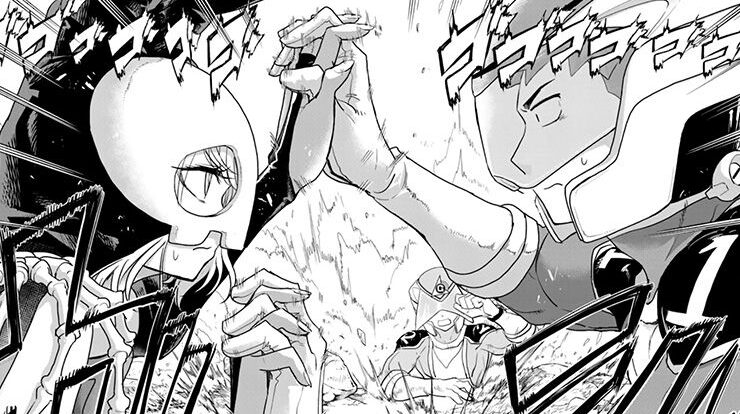 Top 10 Romance Manga Where Enemy Become Lover – Hey guys!. In this post, I'll be discussing a list of Top 10 Romance Manga Where Enemy Become Lover. This list consists of the couple from two groups who are fighting, or… the couple who fights a lot. Well, let's go to the list.
10. The Story of an Engaged Couple That Doesn't Get Along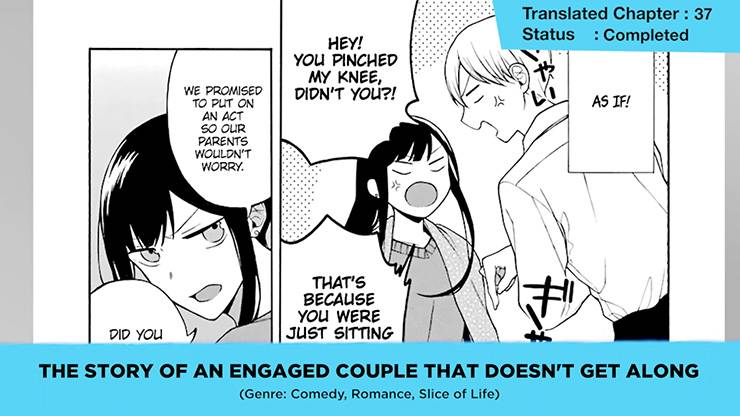 I don't know if this one counts or not… Just like the title said, it's about an engaged couple who fights a lot, because they're forced into the engagement by their parents. But they're both actually a tsundere who can't be honest with each other… They will slowly warm up to each other and get closer…
9. Love After World Domination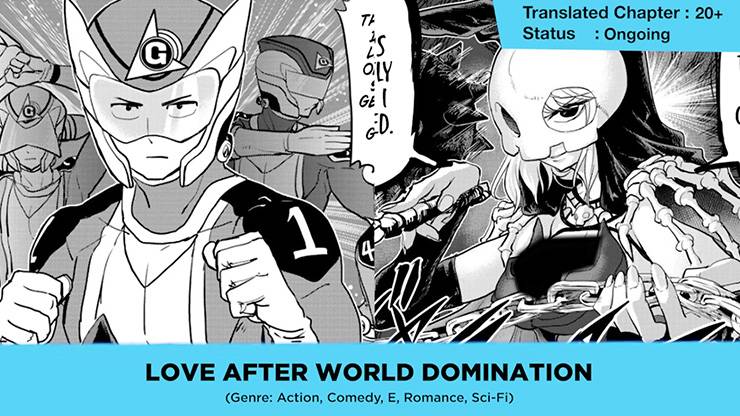 Leader of hero aiming for world peace, Fudou and leader of villain organization aiming to conquer the world, Desumi. They look to be mortal enemies but they're actually secretly dating each other! They have to hide their relationship from their group, so the two inexperienced lovebirds have to sneak to have their lovey-dovey moment. This one will have an anime adaptation.
8. Oroka Na Tenshi Wa Akuma To Odoru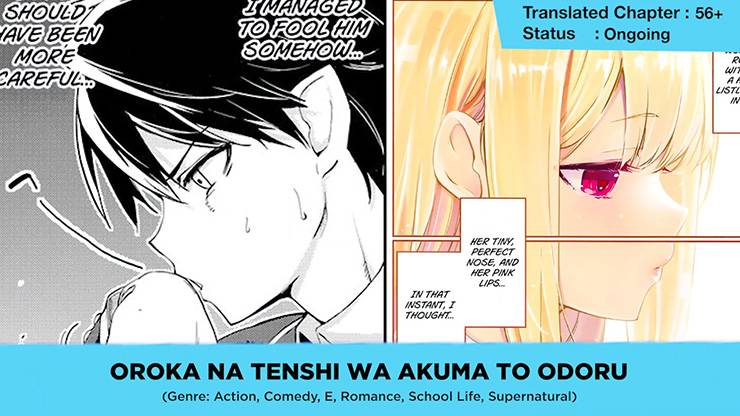 Akutsu is a demon who's come to Earth to find someone who can motivate the army to fight back against the invading Heavenly army. He has just transferred into class in Japan. He immediately sets his sights on one of his classmates, the beautiful Lily Amane, but it turns out Lily is his archenemy, the Angel.
He lost to her and forced into a live of servitude to her. In the recent chapters they are not lovers yet, but eventually… it will happen…. I hope…. Maybe?
7. Open Sesame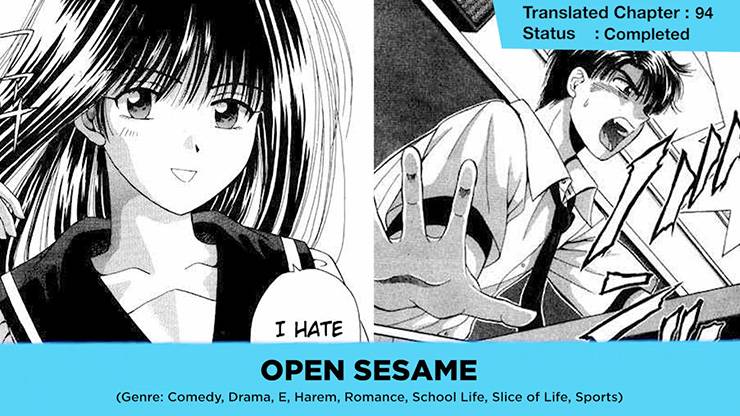 Danjou Yamato is a high-school boxing champion of the region who lives in the countryside. He move out to live in Tokyo, and he is transferred to a school that was previously an all-girls school. Girls have a lot of power in school and give the guys a hard time. But Yamato will not bow down to girls and will challenge them head-on. There's also something something about his past that he's forgot.
6. Kishuku Gakkou no Juliet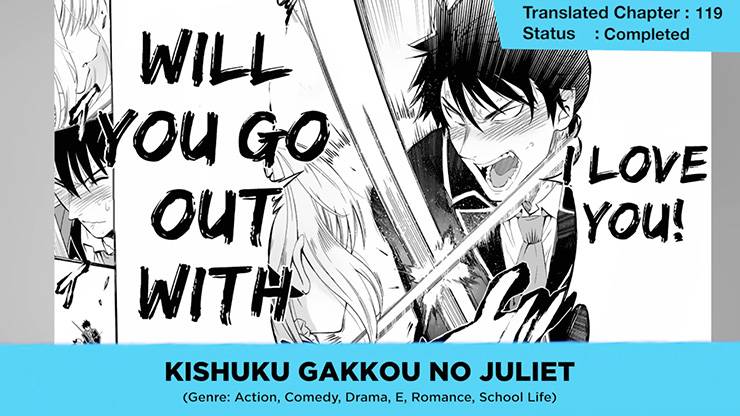 Juliet Perucia and Inudzuka Romeo are archenemies. They lead two high school dormitories from 2 rivaling countries. However, Inudzuka is head over heels with Perucia and decided to confess his love to her. Surprisingly, Perucia accepts his confession. Now they're dating, but they have to hide their relationship from their friends in secret.
5. Zettai Heiwa Daisakusen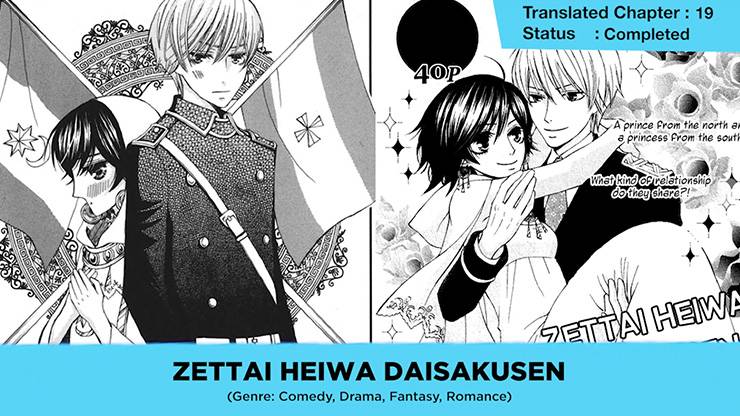 In order to stop the war between the Northern and the Southern Kingdoms, The northern Prince Johanne and the southern Princess Euda decided to tell everyone they are in love and plan to marry. But the reality is they don't get along at all! Eventually.. they will fall in love.
4. Maoyuu Maou Yuusha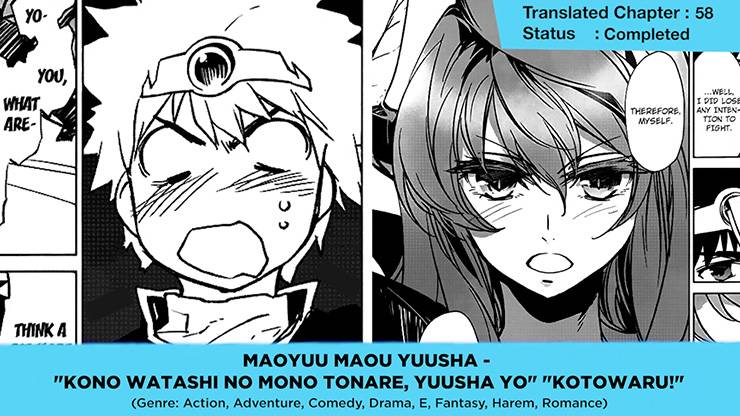 After a long and journey to defeat the Demon Queen, the Hero finally arrives at the Demon Queen castle, only to find himself being asked for help. The Demon Queen then provide a logical argument to the Hero as to why the war started and the solution to end it. The Hero, convinced that the only way to bring peace, is to join forces with the Demon Queen, and become hers.
3. Superior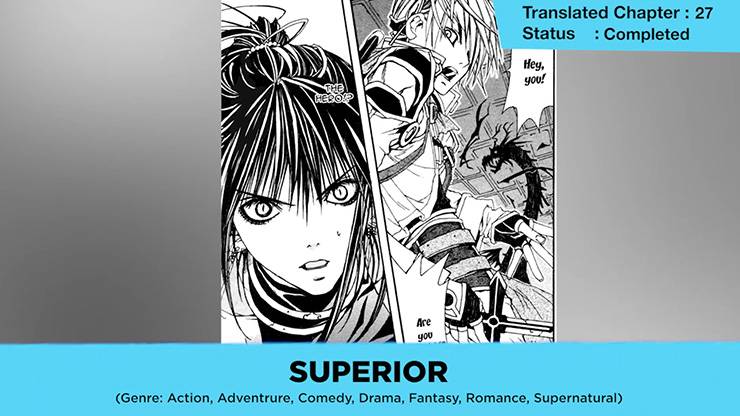 While fighting against the Hero, the Demon Queen is surprised because the Hero is a pacifist and doesn't want to kill. The Demon Queen became interested in him and decides to join his journey until she realizes that she's fallen in love with the hero. The story continue in the sequel "Superior Cross" which already completed as well.
2. Romeo × Juliet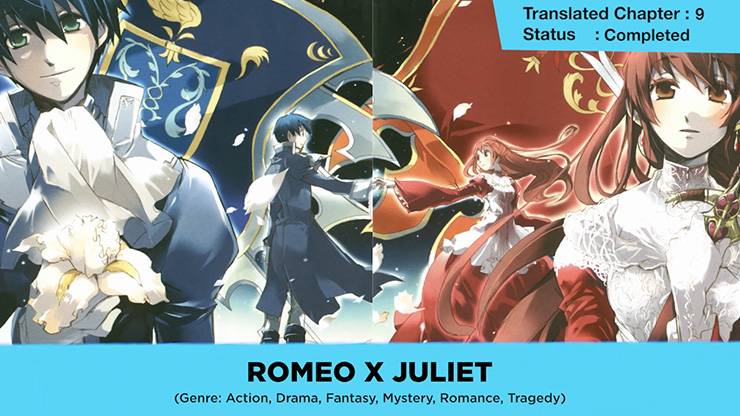 The manga version of a famous Romeo and Juliet story. Neo-Verona was once ruled by the Capulet family, but the rival house of Montague led a coup, wiping the Capulets. 14 years later, Juliet Capulet survived the massacre and now turns her sword against the wealthy Montagues in an effort to aid the poor.
When she meets the son of Lord Montague, Romeo, at the Rose Ball, she is conflicted as Juliet finds herself falling in love with her sworn enemy.
1. Nisekoi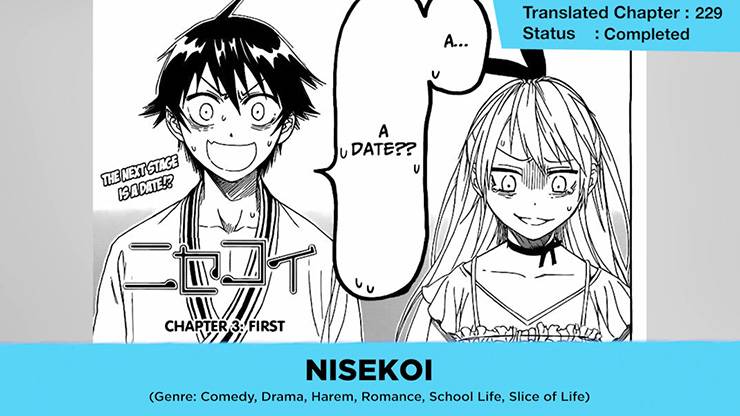 Yeah… I know this one is a harem, but I think the premise or the start kinda fit…? Because Raku and Chitoge, the main couple are forced to act like lovers, to stop the gang wars between their respective group. And they also fight a lot… I know there are other girls as well, but you guys know which girl wins ha ha ha….
Hmmm… I wonder how this thing fare in real life, because usually, the couple who fights does not end well…
That is it from today's post on Top 10 Romance Manga Where Enemy Become Lover. If you do not agree with the points in the post and have some of your own opinions, share them with us in the comments section down below. Keep visiting Animesoulking for more information about Anime and Manga.
Also, Read:
Chandan is the writer of "Top 10 Romance Manga Where Enemy Become Lover". Also, Connect with me on youtube and Facebook.