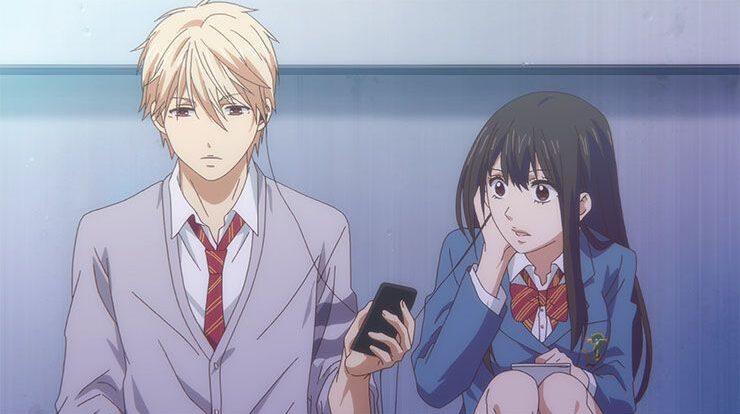 Top 10 Anime Where Popular Girl Falls In Love With An Unpopular Boy – Hey guys!. In this post, I'll be discussing a list of Top 10 Anime Where Popular Girl Falls In Love With An Unpopular Boy. I see you are looking for some sweet romance anime to enjoy, my fellow lovey-dovey dudes. This is not a ranking list so the anime are not in any particular order. So, let's get started! ​​ ​​​ ​​​
10. True Tears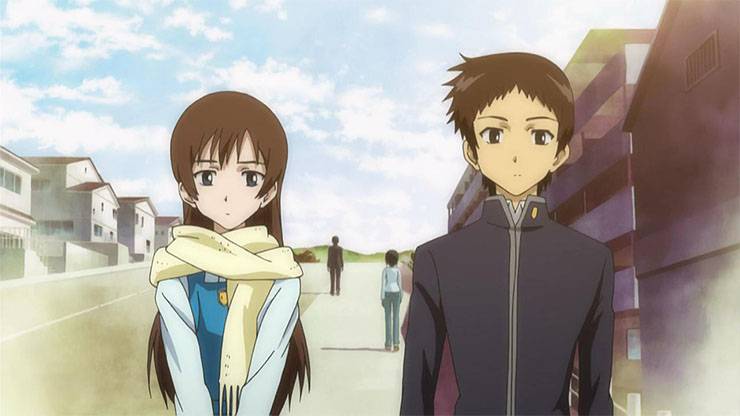 In this anime, Shinichiro Nakagami shares the same roof with his crush, Hiromi. Although it seems nice, that is not the case in reality. Even though Hiromi is popular at school due to her academic success and athletic prowess, she's cold and depressed at home since her mother passed away. One day, a strange girl named Noe takes interest in Shinichirou.
As he attempts to figure out his feelings for the new girl, Shinichiro tries to find a way to unlock his crush's heart and gain her love. This anime portrays many key elements of romance and drama in just a short period of time.
9. Honey and Clover
Yuuta Takemoto studies at an art college sharing an apartment with two male seniors, Shinobu Morita and Takumi Mayama. He has never thought about his future. However, everything changes when he meets Hagumi and falls in love with her. She's incredibly gifted in art and enrolls in the same college as him.
Hagumi befriends the popular pottery student, Ayumi Yamada who knows that Ayumi secretly has a huge crush for Yuuta's housemate, Takumi. This is one of the few anime series that deals with complicated matters like friendship and love very maturely. If you like a mix of love, self-discovery, and complex relationships between friends all in one anime, this anime is for you.
8. My Wife is the Student Council President!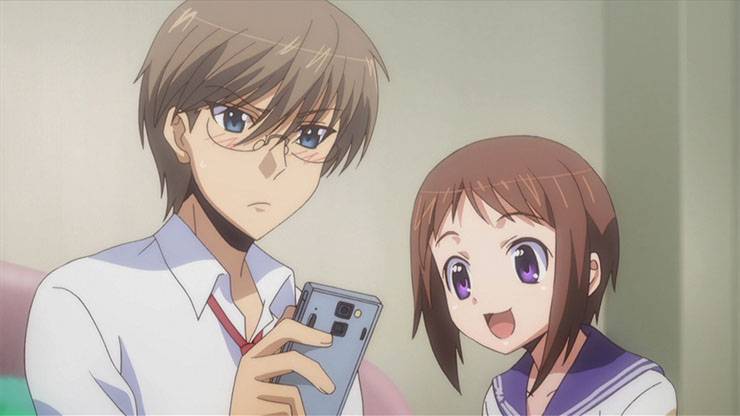 Hayato Izumi is running to be the student council president. Unfortunately, he gets completely outmatched by a girl named Ui Wakana. So, he has to settle for vice president. One day, Ui moves in with him. As it turns out, their parents made a drunken promise decades ago about their marriage.
Now, they must keep their relationship secret while managing their school lives. Although this anime doesn't have a serious storyline, I feel there is a good amount of fan service as well as some nice Ecchi moments.
7. High Score Girl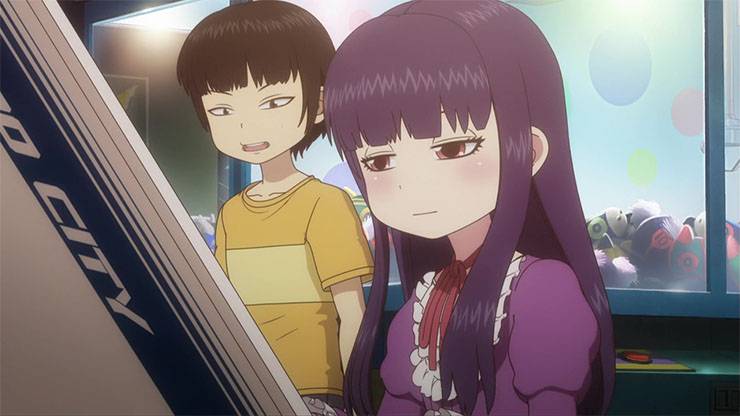 Haruo Yaguchi dreams of becoming a professional gamer. In fact, he is so skilled at playing video games that he is highly respected in the local arcade. However, a girl from his class beats him in Street Fighter 2 shattering his confidence into pieces. She's popular, rich, smart, and almost close to perfection.
Now, someone has appeared who can compete with him on equal terms. Personally, I feel that this anime has really great romance music and interesting characters.
6. A Sister's All You Need
Itsuki Hashima is a light novelist obsessed with little sisters. He never misses a chance to write about them in his stories. Despite his weird obsession, he has a tight circle of friends. Together, they play games, go on adventures, make silly jokes, and deal with their own personal issues at the same time.
This anime portrays the ups and downs of being an artist together with a nice amount of romance comedy.
5. Haganai: I don't have many friends
Kodaka Hasegawa is a transfer student who is determined to make new friends. However, he is immediately labeled as a violent delinquent due to his intimidating expressions and blonde hair. His situation changes when he finds fellow loner Yozora Mikazuki talking to her imaginary friend in an empty classroom.
They start a new club called Neighbour's Club. As new members and outcasts join the club, he may find people that he can finally consider as friends. The story gets really interesting as things progress further so you have to give this anime some time for it to build up.
4. As Miss Beelzebub Likes.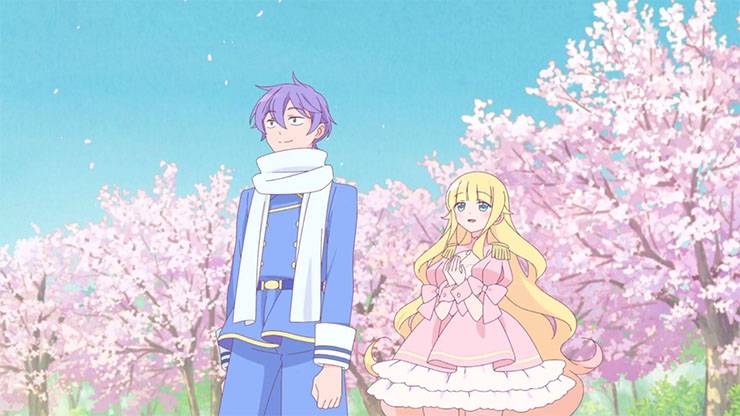 Beelzebub is always considered as an evil being. However, Myurin the new assistant finds out a completely different picture. Beelzebub is actually a girl who's obsessed with fluffy things. Of course, Beelzebub has to continue causing chaos and havoc. and Myurin has to make sure that she completes her work and stops sleeping naked.
Although Myurin can't tolerate such unprofessional behavior, he's secretly obsessed with her. Maybe some folks might dislike such a storyline. But if you're looking for something light and entertaining, do give this anime a shot!
3. Shuffle!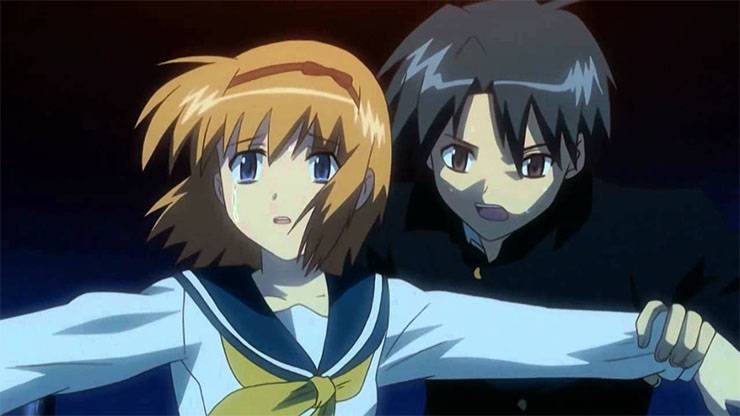 Gods and demons start coexisting together with humans after the door between the worlds opened. Tsuchimi Rin is a high school student living a peaceful life with best friend. His life turns upside down when daughters of the king of gods and the king of demons fall deeply in love with him. Now, he has to deal with the affection of both girls.
This anime is the perfect example of romance and harem combined. The characters have good development and the anime has a happy ending without any unnecessary drama.
2. Kono Oto Tomare!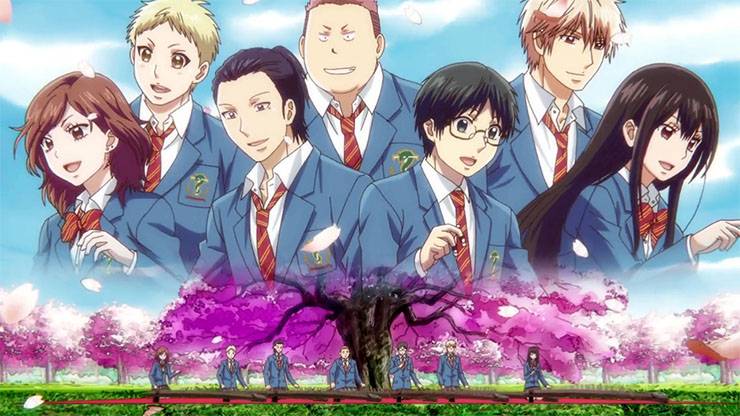 To understand the words of his late grandfather who was a koto maker, Chika tries to join the koto club. Although the club is in dire need of members, the club president is unwilling to accept him into the club due to his bad reputation. But after seeing his seriousness and enthusiasm, Chika is accepted into the club together with his friends.
They dream to perform at the national competition. This series has the potential to become something great and is a good choice of romance anime to watch.
1. Horimiya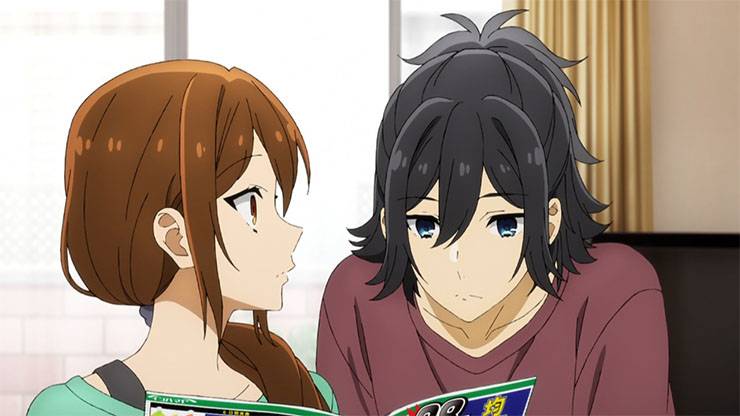 Due to her beauty and academic performance, Kyoko Hori is very popular at her school. But she also has a hidden side of her. Hori has to take care of her sibling and also do housework leaving no time for socializing. The same can be said for the otaku, Izumi Miyamura who secretly has tattoos and piercings that make him look like a gangster.
Having opposite personalities yet sharing odd similarities, the 2 quickly become friends and often spend time together in Hori's home. As they both emerge from their shells, they share with each other a hidden side of themselves and fall in love. Personally, I feel this is one of the best manga to anime adaptations I've ever seen.
That is it from today's post on Top 10 Anime Where Popular Girl Falls In Love With An Unpopular Boy. If you do not agree with the points in the post and have some of your own opinions, share them with us in the comments section down below. Keep visiting Animesoulking for more information about Anime and Manga.
Also, Read:
Chandan is the writer of "Top 10 Anime Where Popular Girl Falls In Love With An Unpopular Boy". Also, Connect with me on youtube and Facebook.