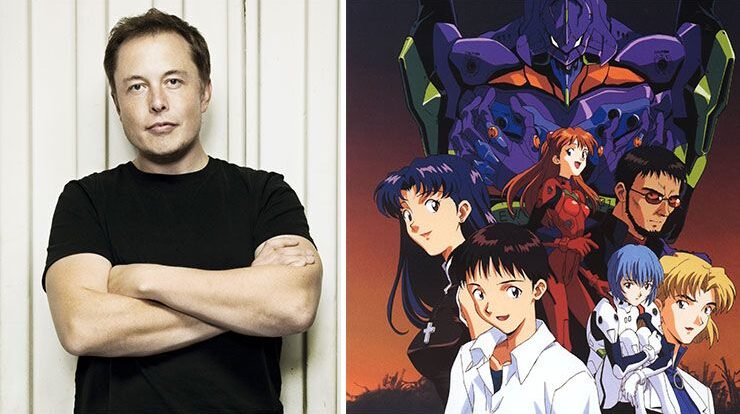 Top 10 Anime Mentioned By Elon Musk on Twitter –  Hey guys!. In this post, I'll be discussing a list of Top 10 Anime Mentioned By Elon Musk on Twitter. Elon Musk has frequently expressed his love for anime, earning him a lot of love and admiration from weebs around the globe.
Elon is open about his appreciation for Japanese culture, and we admire him for it. So much so that we went digging and discovered what so many of you had requested: Elon-Chan's favorite anime.
So don't sweat it because, in this article, I'll take you through the ten anime mentioned by Elon Musk on Twitter that you should definitely see! Well, let's go to the list.
10. Fullmetal Alchemist/ Fullmetal Alchemist: Brotherhood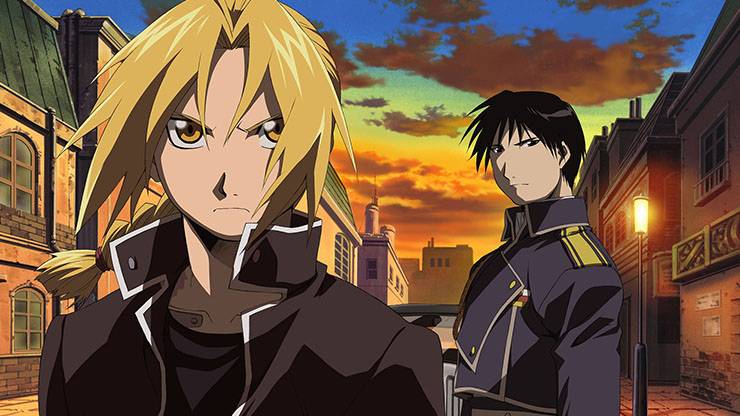 When asked to recommend a list of anime to watch, Elon Musk responded by naming a few of his favorites. Fullmetal Alchemist was one of the anime he mentioned in his response, and if you've been an anime fan since the beginning, you've undoubtedly seen this rollercoaster of an anime.
In an alchemical world, two adorable little boys decide to bring their deceased mother back to life. They use a forbidden technique known as Human Transmutation, which results in the death of one of the brothers and the loss of limbs for the other.
They later pull themselves together and set out on a quest to find the Philosopher's Stone so they can return to their regular lives. It's one of the most popular anime in history, so I can see why Elon likes it.
9. Your Name.
A breathtaking and magnificent piece of work. The animation, story, and characters were all spectacular, and Your Name might just be the best romance anime of all time. Some may disagree, but you should at least agree with me when I say that this anime made you want to watch more romance anime.
Despite being only a two-hour anime film, Your Name will have butterflies in your stomach the entire time you watch it! Its cringe, but it's true. I must say that Elon Musk has good taste in anime, but this is one of the most popular ever made, so I can see why he included it on his list.
I suggest you immediately put "Your Name" on your watch list if you haven't seen it yet. It's heartbreaking, romantic, and charismatic!
8. Spirited Away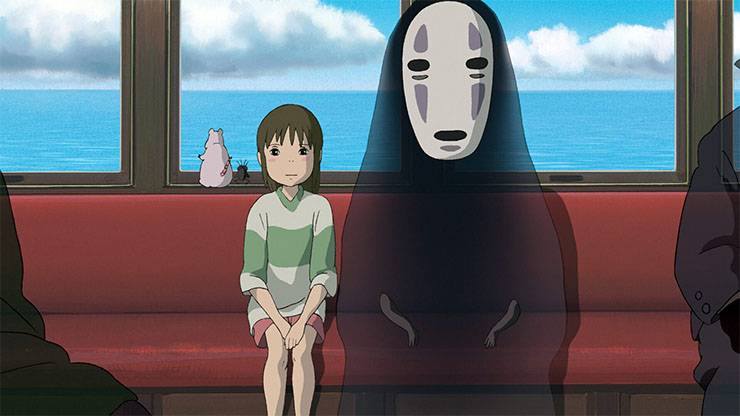 I'm starting to notice a pattern here. Your Name, and now Spirited Away? Despite being in different genres, they both have the same emotional energy that fans can relate to.
"Spirited Away" is a classic 2001 film that has spread far and wide; it is one of those grandiose anime films that helped put anime on the map. This film won numerous international awards and held the record for the most box office sales in Japan before the arrival of Demon Slayer: Mugen Train.
It's a Ghibli studio production, and while every oldie loved Ghibli productions at the time, this film exceeded all expectations and remains reputable to this day.
7. Princess Mononoke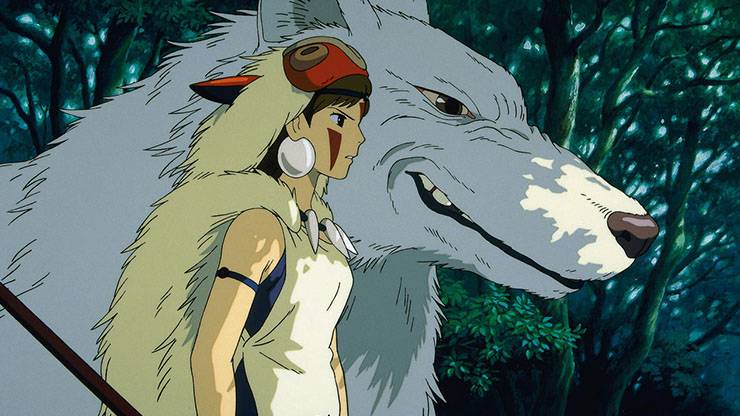 Speaking of Ghibli productions, the next anime on Elon Musk's list is Princess Mononoke, the studio's tenth feature-length animated film. This anime is regarded as one of Ghibli's masterpieces, and while it is clearly second to Spirited Away, the story propels it to number seven on our list, ahead of Spirited Away.
In terms of box office, Princess Mononoke is the third highest-grossing animated film in Japan, trailing only Spirited Away and Howl's Moving Castle. The story of Princess Mononoke follows the journey of a human prince who does everything in his power to bring peace between humans and forest creatures.
In Japan, the name Mononoke refers to spirits or monsters, so this anime is about a battle between the supernatural guardians of a forest and the humans consuming its resources in ancient times. You should definitely check this out if you loved Spirited Away.
6. Kakegurui
Elon Musk was seen sporting a Kakegurui t-shirt and has since gained attention from the Otaku anime community. Kakegurui is an excellent anime whose main character has inspired numerous memes. The gambling anime of the century, where the characters are either stupid rich or stupid annoying.
Kakegurui is another popular MAPPA project that debuted in the spring of 2014. It's about a compulsive gambler who transfers to an elite school full of wealthy, spoiled compulsive gamblers. Yeah, that should sum it up for you. It's insane, exciting, daring, and strategic.
If you liked Classroom of the Elite, you should see this one. You should also get some of their merch and wear it proudly like Elon Musk!
5. Ghost in the Shell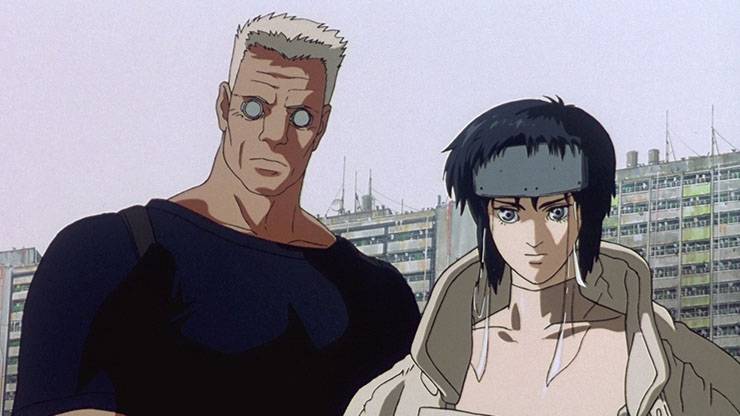 This anime somehow manages to appear on every one of our lists, and with good reason: it is legendary. This 1 hour and 23-minute film will alter any newcomer's perception of anime. Spirited Away set records, but this anime shattered them.
Spirited Away won numerous international awards, but this one almost made it to the Oscars! The 2017 Hollywood film remake of Ghost in the Shell got shortlisted for the Academy Awards' visual effects prize, but it has since been eliminated.
Whether or not it got eliminated, it was already a huge accomplishment to have a Hollywood movie adaptation and then go on to win awards for both the 1995 anime film and the Hollywood film.
4. The [email protected] Cinderella Girls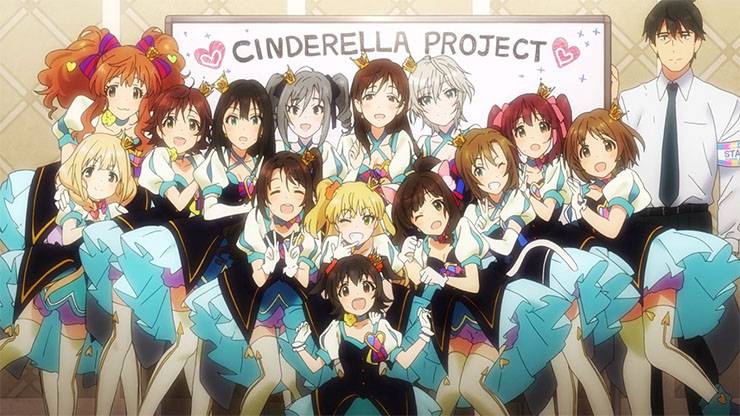 Who knew Elon-Chan liked idols and idol games? Elon Musk surprised many fans when he posted and captioned a meme based on the Idolmaster Cinderella Girls game.
Many Japanese fans approved, and, as is typical of Elon Musk's storm-building tweets, the production company of the game Idolmaster Cinderella Girls saw its stock rise. It's a good game; you should try it as well," but he didn't.
All Elon posted was a meme of one of the game's main character idols, Sachiko Koshimizu, who is known for being the cutest idol. It was bizarre because Sachiko was not even a character in the anime. I guess the game was as rhythmic as they claimed it would be.
3. Death Note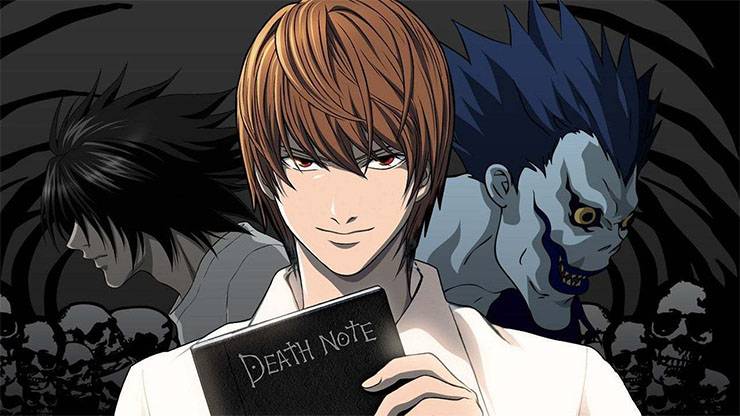 Returning to Elon's tweet about anime recommendations, another anime mentioned is, of course, everyone's favorite anime, Death Note. Death Note is a favorite of many wealthy and reputable people, including Elon Musk, so why haven't you seen it yet?
You can't call yourself a "weeb" if you only watch Attack on Titan and ignore all other high-quality anime. I mean, AOT is fantastic, but there are other anime, such as Death Note, that will put you on the spectrum.
That came out wrong. I was trying to say that it would put you on cloud nine. I'm terrible at this, but I hope you understand what I mean when I say these things because Death Note is a must-see anime.
2. Love Live! Sunshine!!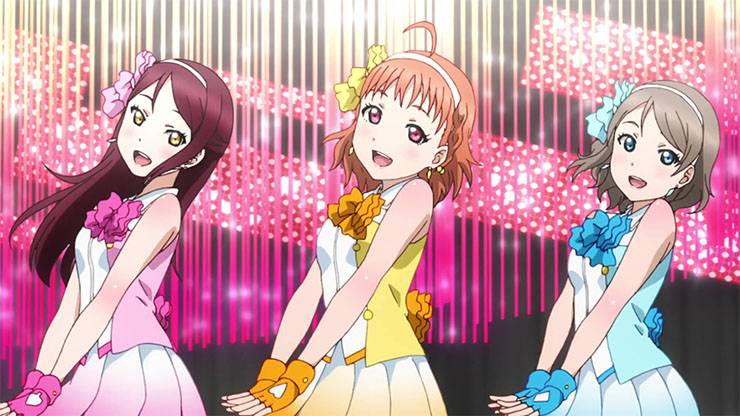 There is really no indication that Elon Musk likes this anime; the only time it was mentioned was when a voice actor for the anime's character Leah Sazuno asked Elon Musk to grant her a Twitter Verification Badge because he was in the process of buying Twitter at the time.
Hinata Sato, the voice actor, politely asked Elon Musk if he could assist her in obtaining a verification badge, although despite not receiving a response from him, she somehow eventually got verified in later weeks. Who knows, he might like Love Live! Sunshine after all.
1. Neon Genesis Evangelion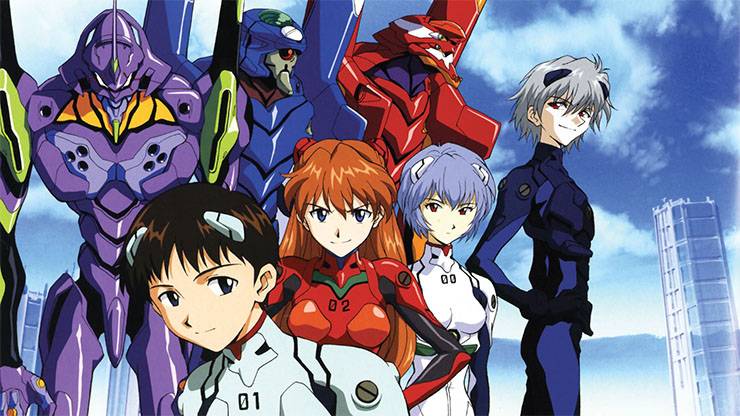 To finish off this list, we chose Neon Genesis Evangelion from Elon's anime recommendation tweet. Evangelion is a mystery series that left many questions unanswered, but it is one of the best cyborg anime ever made in the early 2000s.
It debuted in 2006, during an influx of Cyborg anime, with Code Geass and Neon Genesis Evangelion dominating the fans' attention. The cyborgs in Evangelion are not robots, but rather living organic creatures with cybernetic machines and computer components grafted onto them.
The series is very complex and emotional, and it has a lot of die-hard fans who hold it in high regard, including Elon Musk. Still, if you enjoy anime with a cyborg theme, you should start watching Evangelion today!
That is it from today's post on Top 10 Anime Mentioned By Elon Musk on Twitter. If you do not agree with the points in the post and have some of your own opinions, share them with us in the comments section down below. Keep visiting Animesoulking for more information about Anime and Manga.
Also, Read:
Chandan is the writer of "Top 10 Anime Mentioned By Elon Musk on Twitter". Also, Connect with me on YouTube and Facebook.