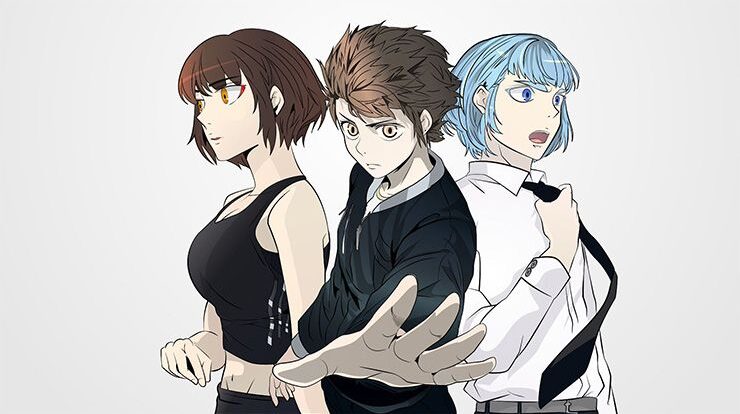 Top 10 Action Fantasy Webtoons to Read Now – Hey guys!. In this post, I'll be discussing a list of Top 10 Action Fantasy Webtoons to Read Now. There are almost 60 titles, both ongoing and completed, which are tagged under both the action and the fantasy genre.
I'll first share with you guys my top 10 highly recommended titles among the action fantasy webtoon originals. Without further ado, let's start with…
10. Villain to Kill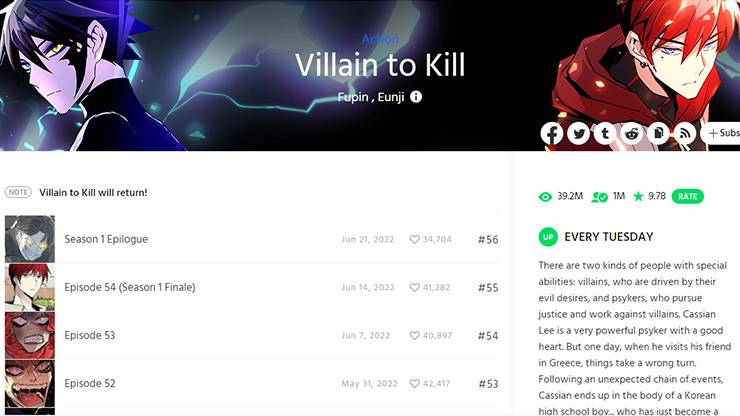 This may be a revenge series, but there are quite a number of wholesome and fun stuff in it. And that's totally my cup of tea.
9. The Druid of Seoul Station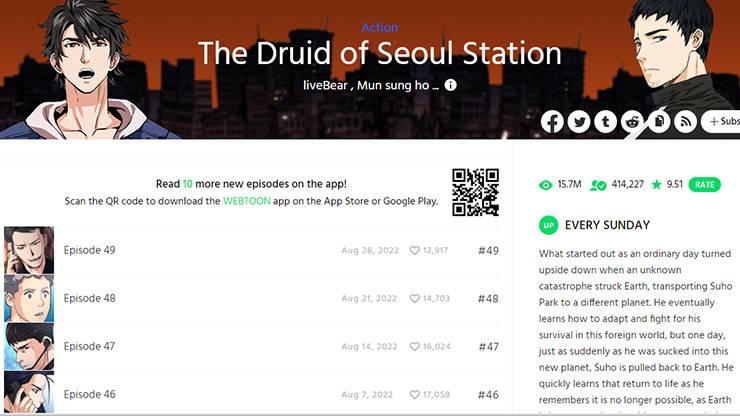 It's pretty similar to many other action fantasy manhwa out there that has a returnee, but this one is among the decent and really entertaining ones.
8. Doom Breaker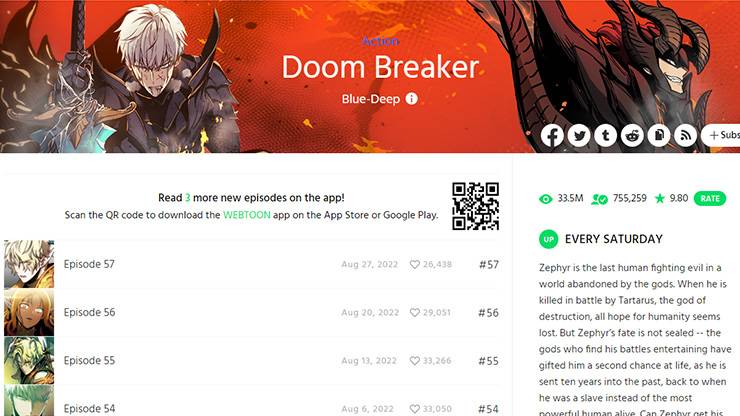 This is almost like the generic action fantasy manhwa, but the occasional dark and wacky humor on this got me hooked! Action scenes are also freaking awesome! I am hoping it's going to have a decent romance too. Looks promising so far.
7. microHunter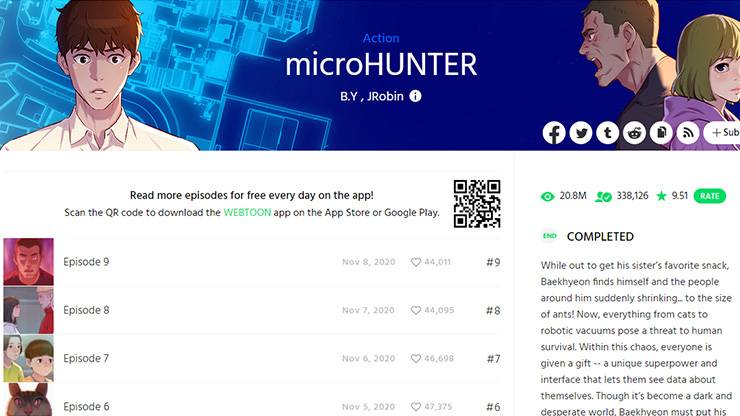 Apparently, this is very underrated, and I think it's because it doesn't have much of those generic tropes, or the super good-looking characters, or the super action-packed scenes, or the fanservice. Well, too bad, a lot of people are missing this hidden gem.
6. Jungle Juice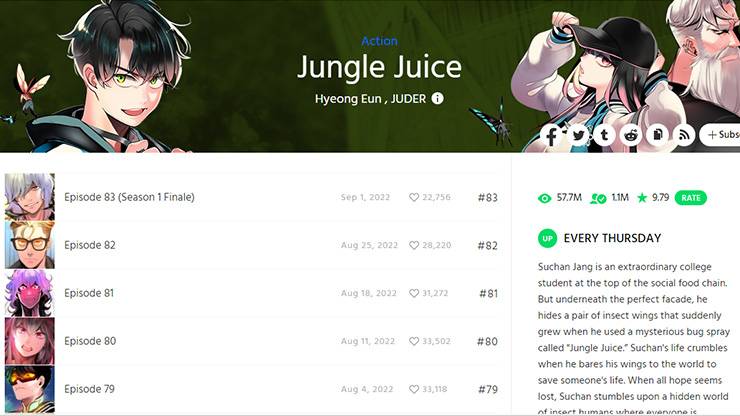 This one deals with college students having powers based on insects… and that's freaking cool! It would easily appeal to fans of Marvel comics. The story and characters are great, and not to mention that glorious art! Such a pleasant read…
5. Eyes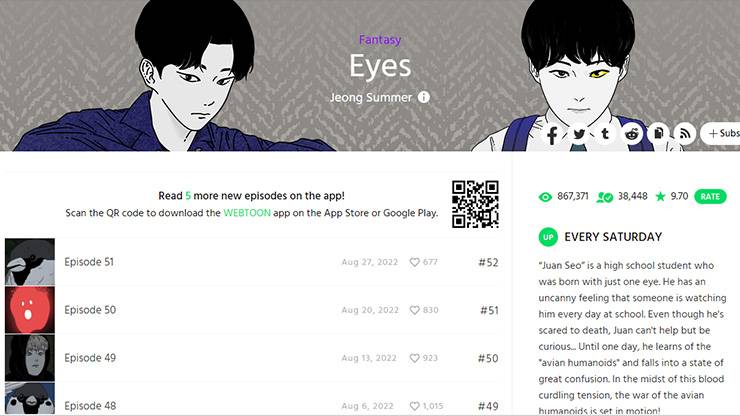 If the series earlier was dealing with insects, this one involves bird species. This is so unique and dark… like really dark with all the bloody and brutal stuff… despite it having mainly a black and white color theme. It also gives of Jujutsu Kaisen and Shingeki no Kyojin (Attack on Titan) vibes. I love that!
4. 66,666 Years: Advent of the Dark Mage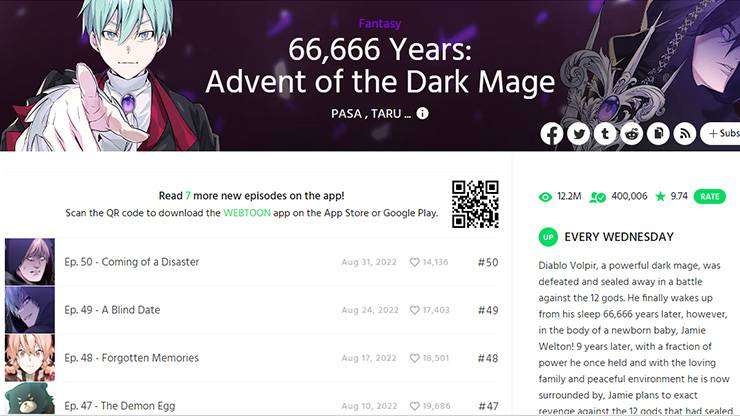 To me, this is somewhat like The Beginning After the End, but much more entertaining. I'll never get tired of the wholesome and fluffy family love in it. And it looks like the romance is going to be like a soulmate thing… I'm a sucker for that.
3. Eleceed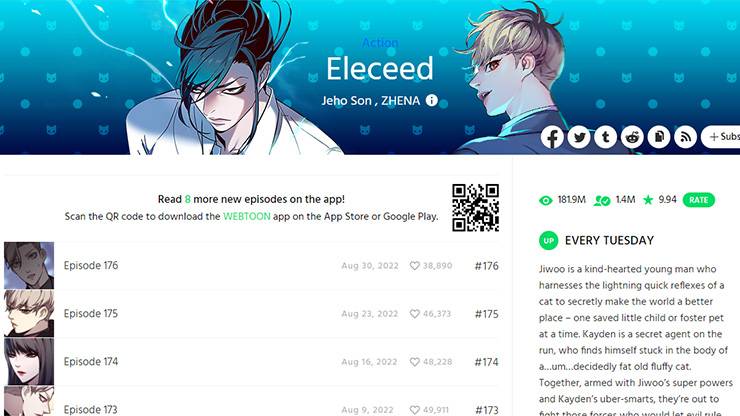 It's such a wonderful character-driven series. The action scenes are cool, and the emotional parts can pull heartstrings. It's also very very hilarious! Reading it is so much fun and there's no chapter that got me bored.
2. Tower of God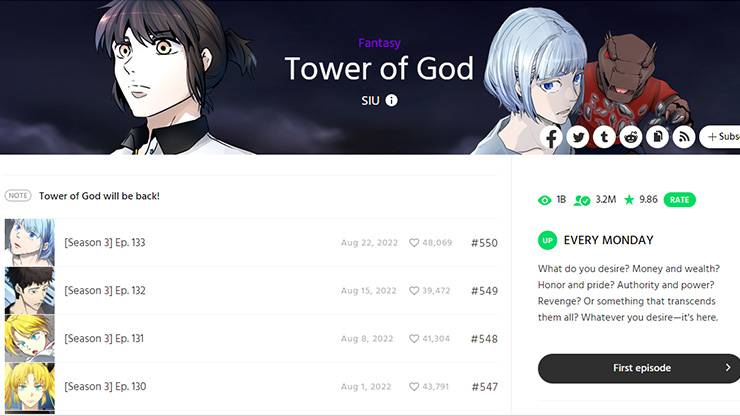 I think this one can be considered a classic already. This series is so epic, there's a lot of interesting lore, and it has a diverse cast. There are arcs that are quite boring, to be honest, but the good ones are SUPER exciting! Tower of God has a very special place in my heart.
1. Omniscient Reader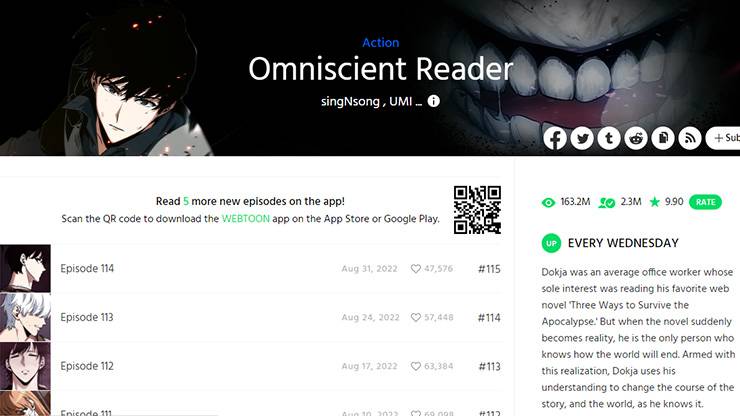 It's like, anything awesome that is related to action fantasy, you can expect that in this series, and those action fantasy elements are blended together in such a well-written masterpiece. IT'S THE BEST! I freaking love it! You've gotta read this too!
With that, I hope I had helped you discover a new favorite. There are titles which are tagged as either fantasy only or action only in Webtoon… some action webtoons are paired with either superhero or sci-fi, instead of fantasy. So they haven't been part of the scope. There are also action fantasy series that I like which are available in other platforms… or are not yet available in English (officially).
That is it from today's post on Top 10 Action Fantasy Webtoons to Read Now. If you do not agree with the points in the post and have some of your own opinions, share them with us in the comments section down below. Keep visiting Animesoulking for more information about Anime and Manga.
Also, Read:
Chandan is the writer of "Top 10 Action Fantasy Webtoons to Read Now". Also, Connect with me on YouTube and Facebook.