Top 11 New Manhwa Webtoons to Read Now – Hey guys!. In this post, I'll be discussing a list of Top 11 New Manhwa Webtoons to Read Now. These are my highly recommended new manhwa and webtoons. Well, let's go to the list.
11. The World After the Fall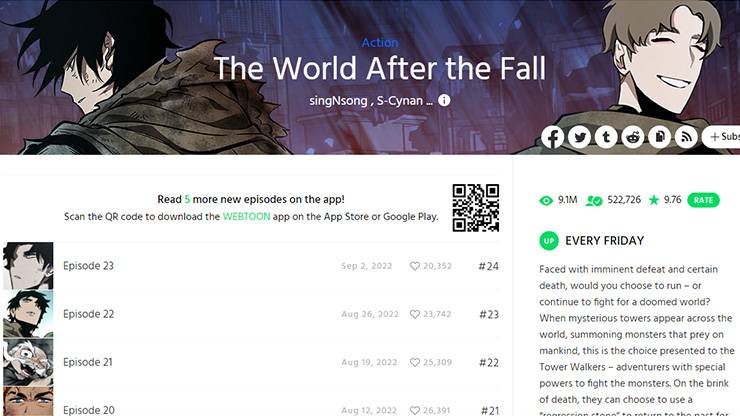 If you're an Omniscient Reader fan, THIS is a MUST READ! There's actually a pretty low chance of it ending up as one of your top favorites, but you see, this one is written by the creators of Omniscient Reader. And they had written this BEFORE Omniscient Reader.
So you'll get an idea of the practice which the original creators did to write this popular amazing series that we know of.
10. ANT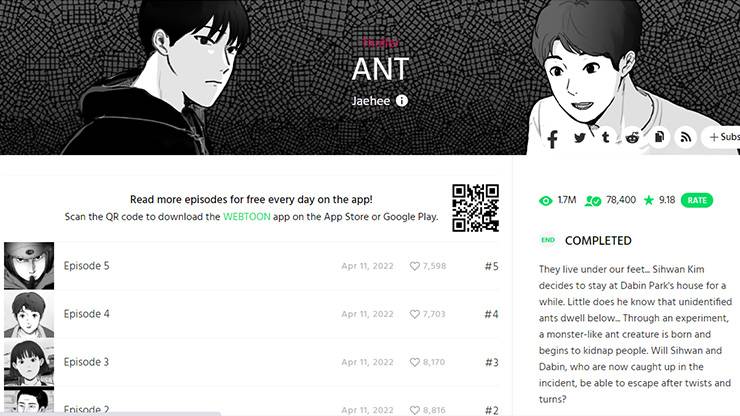 This is such an intriguing thriller! The mystery, suspense, and horror freaks me out but still makes me crave for more hehe.
9. Roach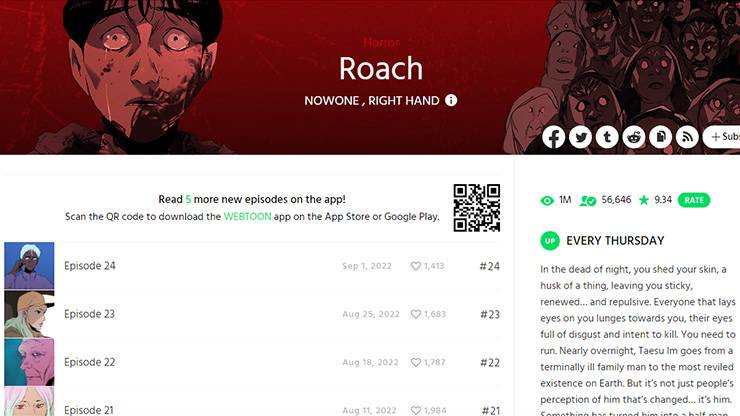 The concept behind this thriller is really unique and creative! You get horrified and amazed at the same time. The young child here triggers emotions that make it more complicated, oh my god.
8. The Tax Repear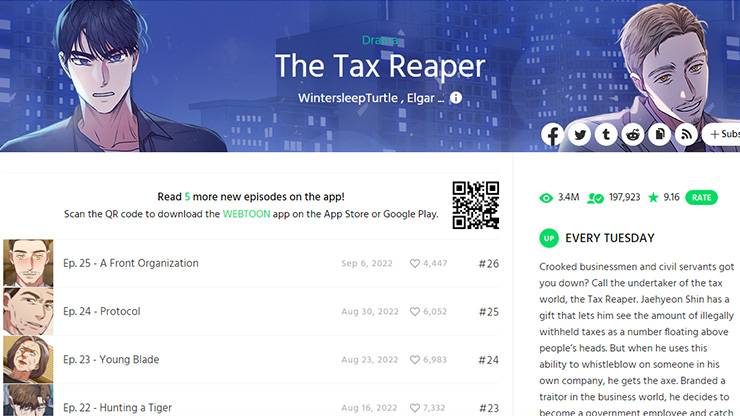 We have a new kind of hero in this webtoon, and it's a guy who goes after tax evaders! He's being bullied for doing good at the beginning, but later he gets strong people on his side, and it's so satisfying to see criminals go down.
What's so fun about this is that the "fights" are like presented as if it's an action fantasy manhwa… it's giving the creator so much opportunities to show their creativity. Nice~
7. A Bona Fide Killer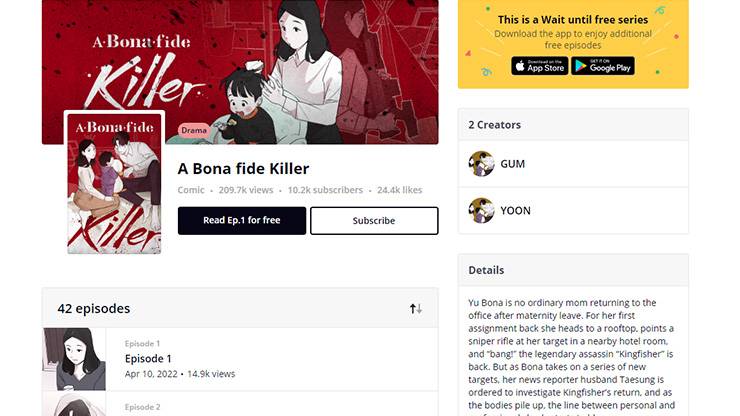 If you love assassin moms like Yor from Spy x Family, then I present to you a sniper mom from the manhwa universe. Compare to Spy x Family, this is a darker and more serious though… generally for more mature audiences… but there's also a lot of wholesome stuff in it. This one's really good.
6. Long Live The Drama King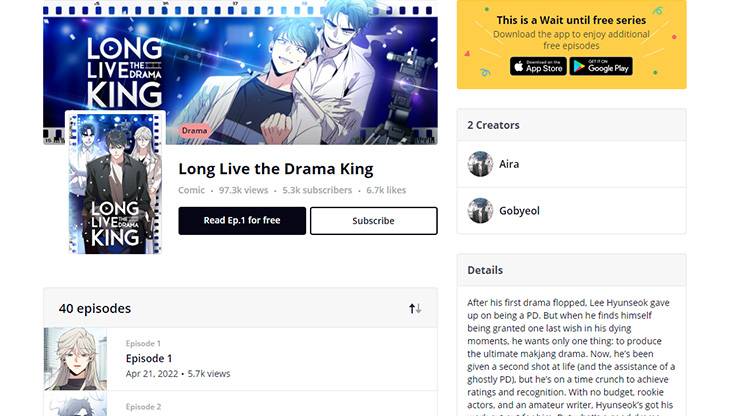 This is one of the few manhwa involving the entertainment industry which I enjoy reading a lot. I think the story of the drama which the MC is producing is more interesting… because of how INSANE it is! Haha! This is really hilarious and I like it that even though it looks like there's going to be a harem?
The girls don't protect the MC only because they are romantically interested in him though. If it stays that way till the end, I'll be very thankful.
5. Switch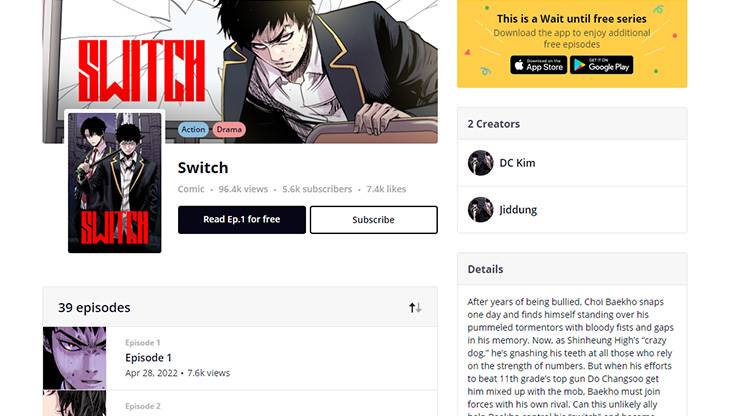 This is about revenge and bullying, if you're a fan of the likes of Viral Hit and Lookism, then this may be your cup of tea. But I enjoyed Switch more compare to those two. WHY? It's because of Do Changsoo! He is the initiator of all the bromance moments in this series, it's so obvious to everyone except to the main character, I guess?! hahaha It's like a one-sided crush, reminds me of Jay and Daniel of Lookism.
But how this guys ""flirts"" with no shame reminds me of Dojin from I Woke Up as a Villain. But nope, it's not Boys Love (BL). I don't care about the story anymore, he makes me laugh so much hahahaha.
4. My Daughter, The Music Prodigy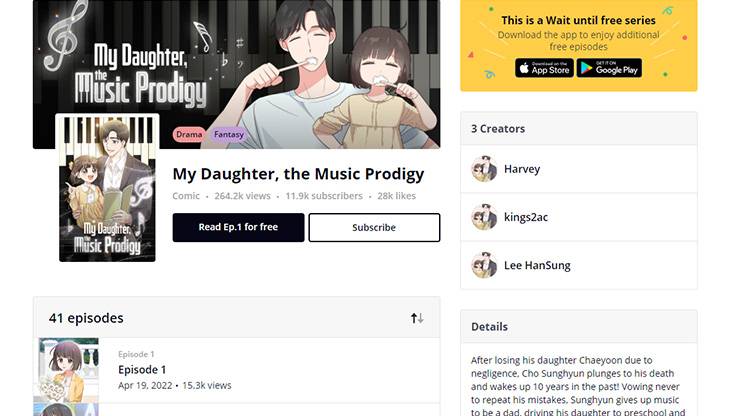 I really hate it when fathers need a literal second life in order to become good to their children, but oh well, after I endured that part in the earlier chapters, the succeeding ones overflow with wholesomeness that it's quite addicting.
It's also nice to see how a talented father will help his genius daughter shine in the music industry. By the way, the daughter here can play the piano by ear, which reminds me of Nodame. I miss that series… So if you love stories about music and wholesome stuff, then high chances that you would enjoy this one too.
3. Happiness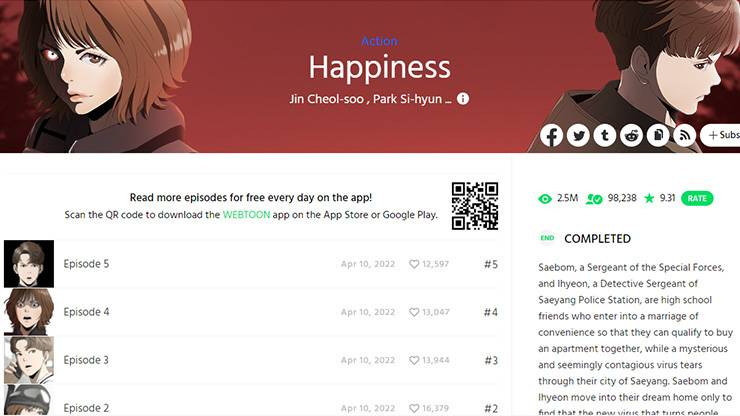 If you are a fan of the Kdrama adaptation (I think I saw on #1 among the new Kdramas recently), then you cannot miss this one. I haven't watched it yet though, maybe I will after I've read more of the webtoon… which has been very very enjoyable so far.
The story's quite different from the usual zombie series. You see, it's seldom to see a zombie story wherein the zombies can momentarily revert to their normal selves without waiting for the actual cure or vaccine. Our female lead is the strong and smart type, while the male lead is very reliable and impressive.
But they both have their wacky sides too… the romance is cute and it's very different from the usual. Overall, this has great story and character writing, not to mention amazing art! Of course, this is a must read for zombie lovers out there!
2. How to Hide the Emperor's Child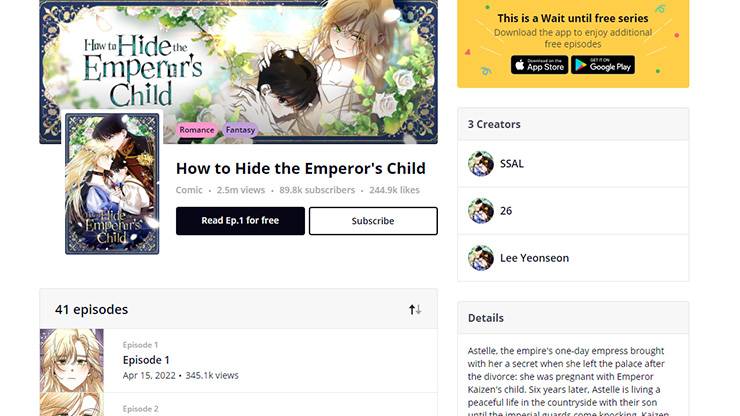 The male lead of this webtoon, despite being quite good looking, is actually very annoying. Well, at least at the beginning. He's one of those misunderstood male leads with terrible communication skills that he ended up doing something mean to his beloved. But try to endure that for a few chapters, then you'll get priceless wholesomeness in exchange. The young boy makes me keep reading this webtoon.
He's such a lovable treasure. The male lead earlier becomes somewhat likeable because of his interactions with the boy. Theor, that's his name by the way, is so adorable and precious. Okay, that's enough simping. Anyway, the series overall is somewhat similar to Cierra. This one is just on the fantasy side and… is way cuter, heehee. The female lead here is the smart type too.
It's not very obvious in the earlier chapters since she appears to be so hopelessly in love with the male lead, but she's a tough Mama Bear! We need more strong moms like her in romance fantasy manhwa. Overall, reading this will be so much fun after you endure the first few chapters. It's actually pretty good. And well, if that's not enough, maybe just think of the boy. He makes everything worth it, hehe.
1. How to Use a Returner
It's also known as: Regressor Instruction Manual. It's starts off like many action fantasy manhwa, wherein humans are being forced to become something like players in a game in order to survive. The Main Character here has terrible stats but incredible luck, and luckily he encountered a regressor, who is like the typical overpowered protagonist.
Our MC is no saint though, and he's aware of it. He sucks the other characters dry in order to get what he wants. Although you cannot say that he's a good person, you can't say he's someone evil either. He's the type of scumbag that readers would adore haha. It's so amusing to see this sly bastard do his acting to trick his comrades and mess with his enemies.
It's cute that his allies end up loving him unconditionally, and I think he's the type who considers himself selfish, but actually pretty selfless towards his loved ones. So if you are one of those people who are fond of series with selfish conman MC like in Tomb Raider King, and the likes of Omniscient Reader, you HAVE TO check this out. You cannot miss the fun, hehe.
That is it from today's post on Top 11 New Manhwa Webtoons to Read Now. If you do not agree with the points in the post and have some of your own opinions, share them with us in the comments section down below. Keep visiting Animesoulking for more information about Anime and Manga.
Also, Read:
Chandan is the writer of "Top 11 New Manhwa Webtoons to Read Now". Also, Connect with me on YouTube and Facebook.