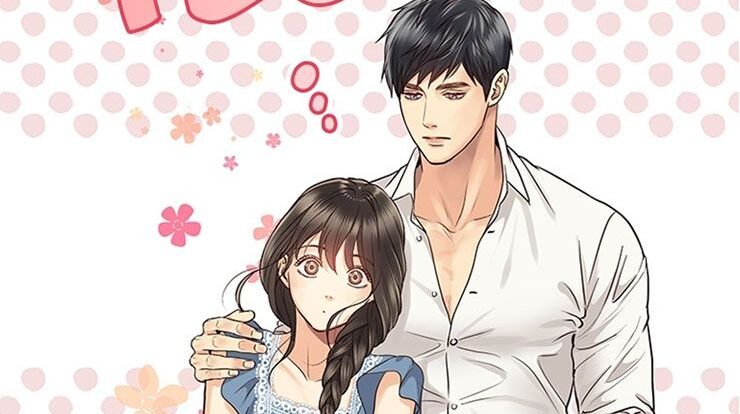 Top 5 Modern Romance Manhwa You Should Be Reading – Hey guys!. In this post, I'll be discussing a list of Top 5 Modern Romance Manhwa You Should Be Reading. I'll recommend you some good modern romance manhwas that you should read. So, let's get started.
1. Daytime Star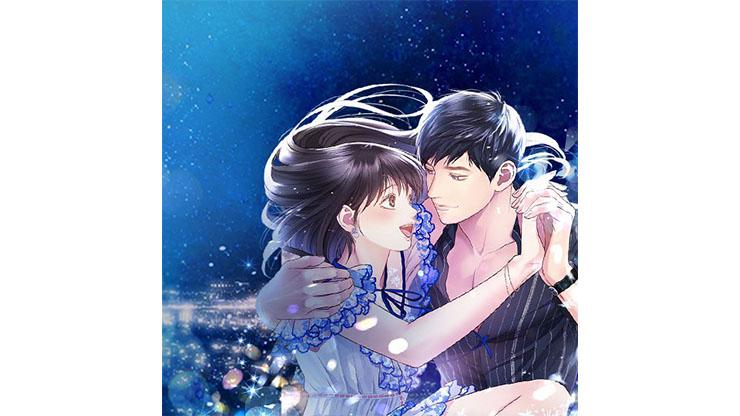 The First one on the list is Daytime Star, written by Chaeun and illustrated by Godago. It's currently ongoing with 73+ chapters. The main character Yura Hwang is an actress. After struggling for seven long years as a no-name actress and working as an extra in several movies and advertisements, she finally got her first big break in a film named Time, which is bound to become a big success.
Although the role she landed her hands on is a minor character in that movie, Yura is determined to use this opportunity to finally make her name known. Besides that, there's another reason for her to look forward to working on that project.
Seunghyeon-Kang, a top celebrity in the movie industry and Yura's senior in the industry, is playing the male lead in that movie, and Yura wants to take this chance to thank him properly for that one time he comforted her while she was crying and return the handkerchief, he gave her. She wasn't expecting Seunghyeon to remember her, but to her surprise, he recognized her.
During the time Yura was shooting for her role in the movie, all the scenes they shot together made Seunghyeon curious about her, and the next thing on his mind was Yura. Will Seunghyeon figure out why he can't get Yura out of his mind and understand his feelings for her? This is a heart-warming and wholesome manhwa. I really love this one.
2. Maybe Meant to Be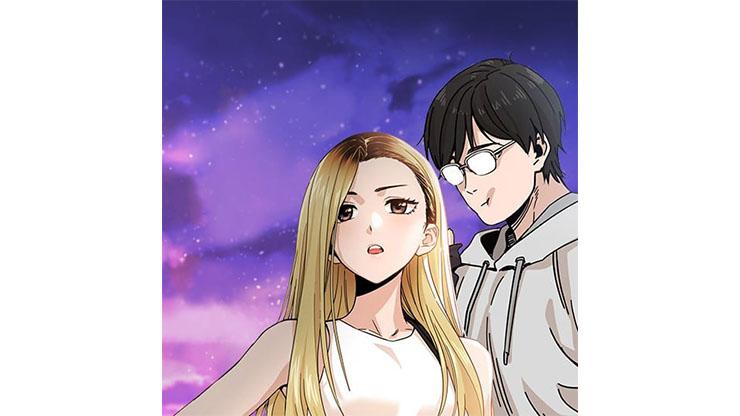 The next one is Maybe Meant to Be, written by honeyskein and art by damcho. It's ongoing with 50+ chapters, and you can find it on webtoon. The main character Jia-han is 32 years old out of work freelancer. With no place to go and jobless, she has to do all the house chores to live in her parents' house.
And if that wasn't enough, she also has to listen to all her parents' nagging about getting married and moving out. When she runs into her childhood friend, Mincheol Jin, who is also going through the same pressure from his parents, in the spur of the moment, she blurts out that they should just get married to solve their problems.
Jia wasn't expecting anything when she suggested marriage, but she was shocked when Jin agreed. And after that, before Jia could even process anything that was happening, she finds herself thrust into a marriage. This is a wholesome romcom, manhwa, with a decent storyline.
Both the main characters are adorable, and as the story proceeds, it is interesting to witness how their relationship will improve as they get into marriage to solve their problems. You should definitely try reading this one.
3. Another Love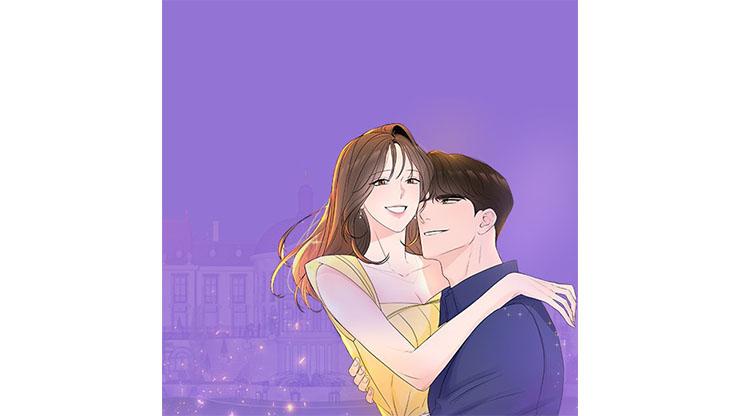 Next is Another Love. It is a Romance Webtoon Originally written by SOON KI, art by DDOGAK, and original work by sparkler. It's ongoing with 43+ chapters; you can read it on Webtoon. After escaping an abusive relationship, the main character, Jae, wants to open a new chapter in her life. So, she embarks on a solo vacation to Spain, which she has been planning for quite a while.
It may seem like she's running away from her past, but for Jae, this trip marks as a new beginning as she learns to stand on her own again. However, things get exciting when her solo trip takes an interesting turn when she mistakenly gets assigned to the same hotel room as Joff, a handsome and successful businessman.
Joff, who finds himself being intrigued by Jae's kind and independent nature, starts falling for her. Meanwhile, a sinister figure from Jae's past haunts her again. Will she be able to leave behind her past trauma and pain and embrace the new love standing before her?
This Webtoon is really interesting. Two strangers meet on vacation and end up falling for each other, and on top of that, the abusive and stalker ex-boyfriend trope makes it into a romantic thriller. The story is well-paced, and the art style is also good. Do give this one a try.
4. My Secret Roommate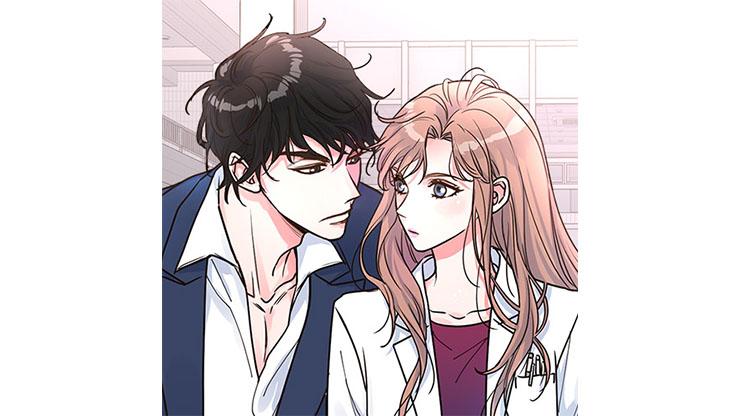 The next one is My Secret Roommate by Kim Jinhee. It is ongoing with 41+ chapters. The main character, Hyemin, is a fourth-year neurosurgery resident on her way to becoming a medical school professor, which has always been her dream. But the hospital where she is an intern belongs to her family, and nobody there knows that she's the daughter of the hospital's director.
Till now, Hyemin has been doing a great job at hiding the truth from the people there, until one day, Sooha, her childhood nemesis and famous actor, shows up at the hospital with narcolepsy. After that, Hyemin's life as a neurosurgery resident is thrown off balance as Sooha finds out about her hiding the fact that she is related to the hospital's director.
Because of the dirt he has on her; she has no choice but to comply with his demands and secretly treat his illness. And as if that wasn't enough, Sooha also puts the burden of rejecting the marriage on her as their parents want them to consider each other for marriage. However, Hyemin does the exact opposite to get back at him.
This is a good romance, manhwa. A celebrity and a doctor on top of that enemies-to-lovers trope which makes it more exciting. The art style is decent, and the storyline is also good. It's a cute romantic story. You can give this one a try.
5. Because It's Love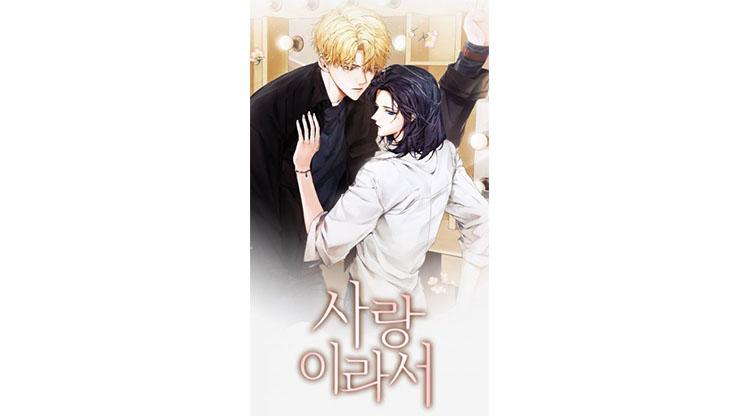 And the last one is Because It's Love, written by JUY and illustrated by CDBO and its original creator is Park Saet Byul. It's ongoing with 49+ chapters. The male lead Ki Seung-Joo is a young, multi-talented top star in the entertainment industry. Everything about him is so surreal. His whole life is just flawless. At the same time, the female lead Yoo Lee-Hyun is a newcomer to the celebrity scene.
She used to be an attorney at law and belonged to one of the country's top three law firms. But she is quickly making her way as an actor in the entertainment world. While they both go through the ups and downs of celebrity life, they meet on the sets of a variety show.
After interacting with Lee-Hyun in that show, Seung-Joo got smitten by her personality and After interacting with Lee-Hyun in that show, Seung-Joo got smitten by her personality and couldn't stop thinking about her. Afterward, he started finding ways to meet Lee-Hyun but couldn't get to her until he got to work with her on a project.
Now that they are partners on the same project, Seung-Joo wants to use this chance to get closer to her. It's an actor cross actor romance manhwa. The plot is good, and the artwork is gorgeous. The main protagonists have an age gap between them. There appears to be a more profound story behind it. Overall, it's a good manhwa.
That is it from today's post on Top 5 Modern Romance Manhwa You Should Be Reading. If you do not agree with the points in the post and have some of your own opinions, share them with us in the comments section down below. Keep visiting Animesoulking for more information about Anime and Manga.
Also, Read:
Chandan is the writer of "Top 5 Modern Romance Manhwa You Should Be Reading". Also, Connect with me on YouTube and Facebook.