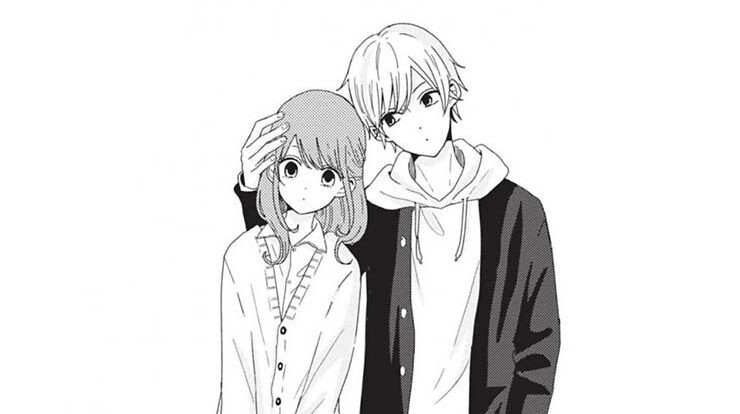 Top 10 Cute Romance Shoujo Manga You Need to Read – Hey guys!. In this post, I'll be discussing a list of Top 10 Cute Romance Shoujo Manga You Need to Read. These are cute shoujo romance manga you need to read right now! As a guy, I actually like some shoujo manga hehe.. Well, let's go to the list.
10. Haru to Koi to Kimi no Koto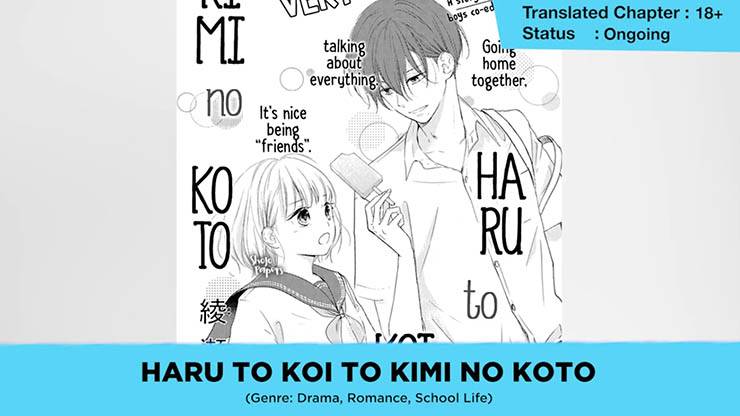 Mishima Hiroka is a young girl who doesn't understand the concept of love and wants to avoid it due to some trauma. Seta Airi is an ikemen who is secretly a narcissist and uneasy with the touch of girls. Under some circumstances, they become close to each other and start as friends. Will it lead to much more?
9. Kaishin no Ichigeki!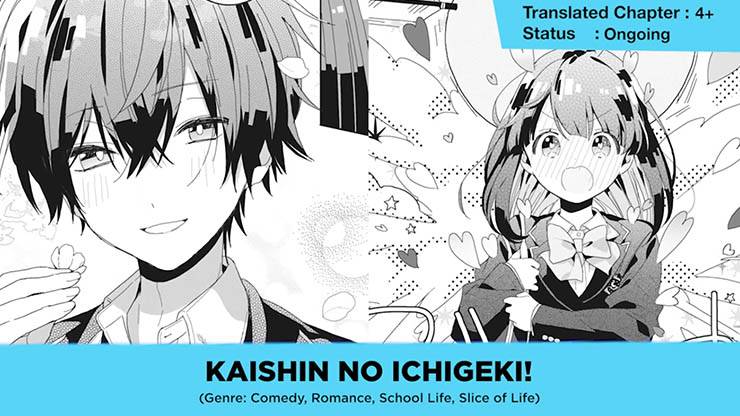 Shino Chigasaki is a high school girl who dreams of experiencing romance, likes those in the shoujo manga. On the day of school entrance ceremony, she drops her things and the guy who picks it up resembles the handsome boy in her dream!
Shino has been shot through the chest with Ichinose-kun's little gesture and falls for him right away! I heard this one is an adaptation of a music video.
8. My Girlfriend is a Futon Girl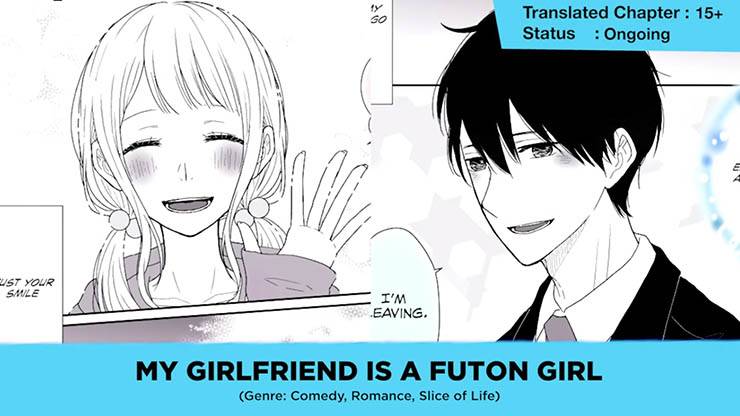 Follow a wholesome daily life of a couple who lives together. Every time when the boyfriend comes from work, he will be greeted by the cute smile of his adorable girlfriend. Urggh… I'm so jealous!
7. Risouteki Boyfriend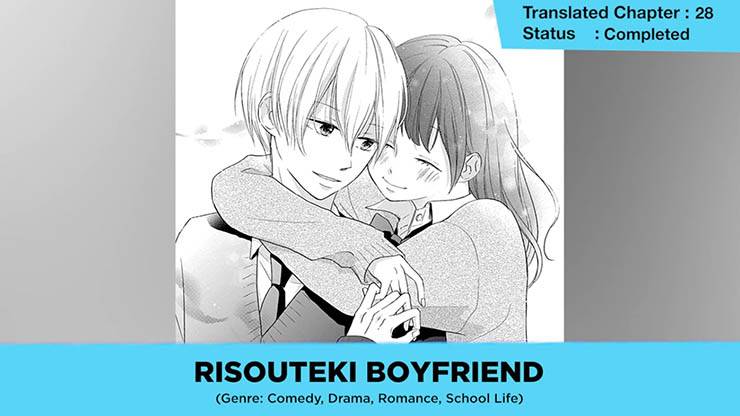 Yusa has a crush on senpai because he's her ideal boyfriend. But the senpai got close with her best friend instead. To push their relationship, she lies about having already moved on from senpai and tell her friend she's dating a boy named Haruta.
Even though Haruta is the exact opposite of Yusa's ideal boyfriend. He then play along with Yusa lies and pretend to become a couple. I have to say even though this has some drama at the middle, overall I like it.
6. Ima, Koi Wo Shite Imasu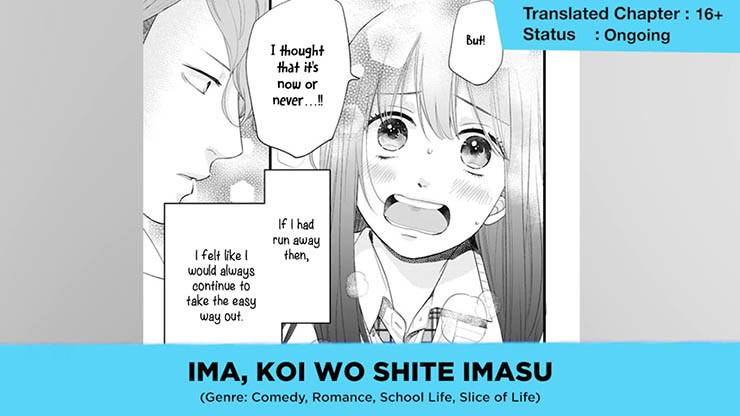 After being saved by mysterious, kind, yet scary looking boy on train, Satomi become curious of him. After her regret on lacking in courage in terms to love, she decided to change herself by becoming more proactive. She starts to look for the boy and get closer to him.
5. Hatsukoi Maze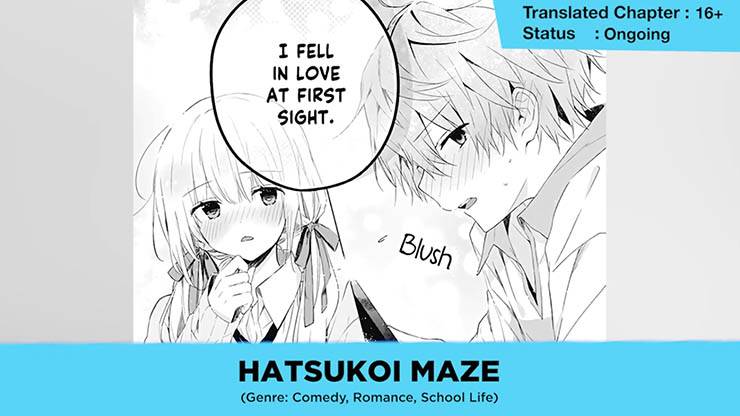 A stranger suddenly confesses his love to Kokoro in public, and having no experience in love, she ends up accepting. After thinking it clearly, she becomes wary of him and wants to reject him if she meets with him again. But after seeing how serious he is about sports she starts to change her mind. A love at first sight relationship is about to start!
4. Tsuki no Oki ni Mesu mama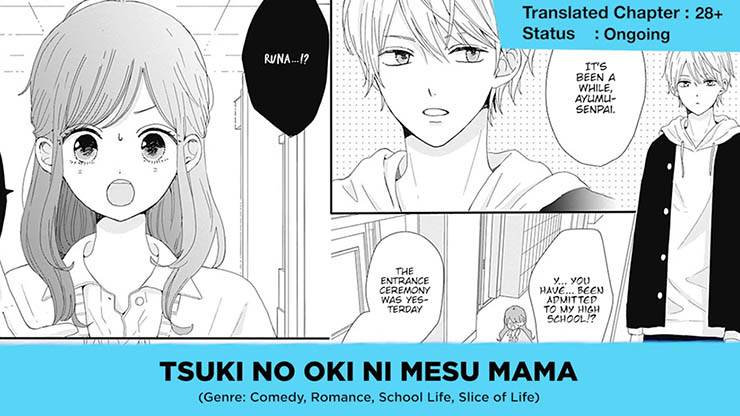 A reverse Takagi-san where the guy tease the girl. In middle school, Ayumu kept getting pranked and teased by Runa, even though he's a year below her. Now that she's in her 2nd year of high school, she's ready to be the experienced senpai for the incoming freshman Runa. Unfortunately for her, things still stayed the same and she's still getting teased.
3. Mikansei Demo Koi Ga Ii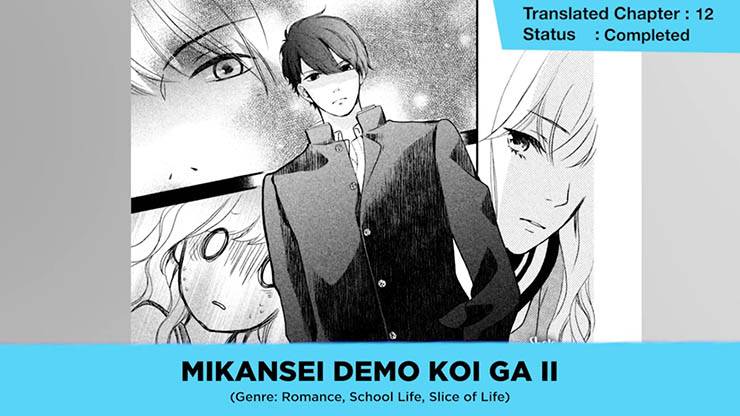 Ichika started high school with a lot of expectations, but hasn't been able to make any friends because she's too shy to talk to others, even though she is beautiful and popular.
One day , Yuuya, a known ex-delinquent, feared by all his classmates approaches her, and invites her to go to a karaoke place with him… A beautiful and shy girl and an ex-delinquent, two introverted and lonely souls, make plans after school to be able to make friends!
2. Tsun-Ama na Kareshi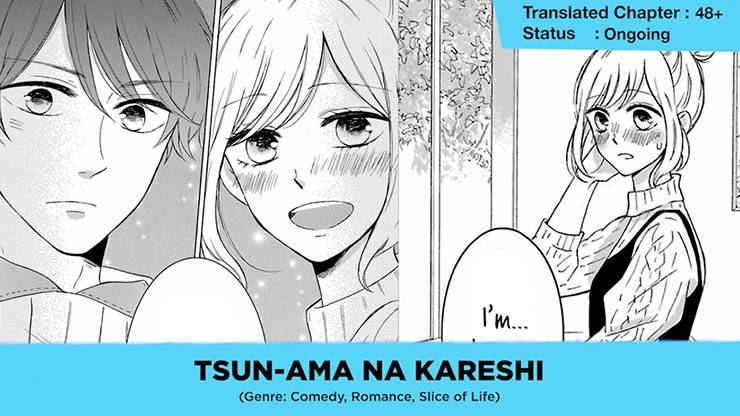 A story about a couple with tsundere boyfriend! Acting cold while pampering her, that's a tsun-sweet boyfriend. The dishonest boyfriend always acting cold to the girlfriend a little, then spoils her a lot. Living with such a boyfriend, her life is full of surprises but overflowing with happiness! Just get married already! (They will)
1. Kawaii Hito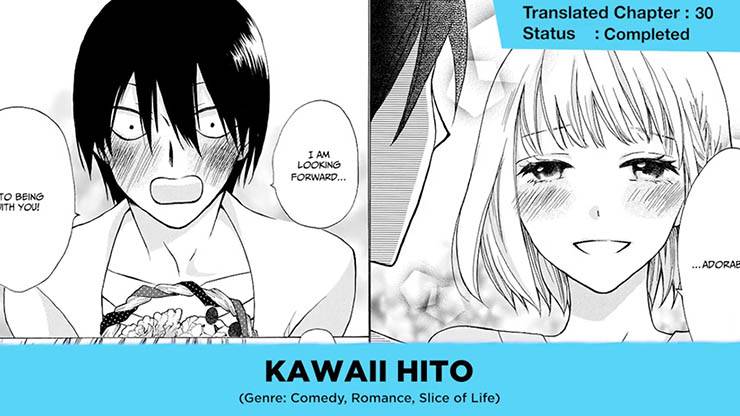 Hanazono is a 27-year old young man who runs a flower shop. Unfortunately, he's not beautiful or pretty like the flowers at all! Everyone is scared of Hanazono because of his eyes. But the truth is, he's actually a really good and nice person.
His depressed life all changes when he meets Suzuki Hiyori, a beautiful young college student. And she wants to be his girlfriend! This one is a really wholesome read.
That is it from today's post on Top 10 Cute Romance Shoujo Manga You Need to Read. If you do not agree with the points in the post and have some of your own opinions, share them with us in the comments section down below. Keep visiting Animesoulking for more information about Anime and Manga.
Also, Read:
Chandan is the writer of "Top 10 Cute Romance Shoujo Manga You Need to Read". Also, Connect with me on YouTube and Facebook.