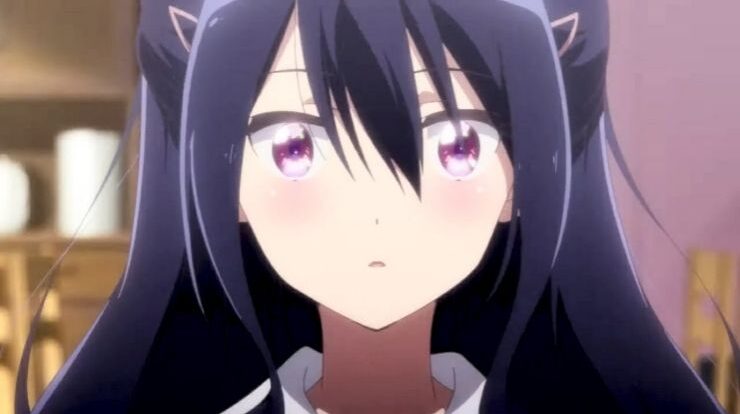 Top 5 Anime Similar to The Day I Became a God – Hey guys!. In this post, I'll be discussing a list of Top 5 Anime Similar to The Day I Became a God. The Day I Became a God is one of the works of Jun Maeda. It tells the story of a girl named Hina who claims to be a god, she feels that the world will end soon. Hina chooses Yota Narukami as her companion to go through the remaining days before the world ends. With a comedy storyline, will this anime show a happy or even sad ending? This anime is full of drama and still a mystery. Today, I'll give you the list of anime that is similar to Kamisama ni natta hi, seen from the point of view of a drama full of mystery that makes the audience wonder how this anime will end. So, let's get started.
5. Little Busters!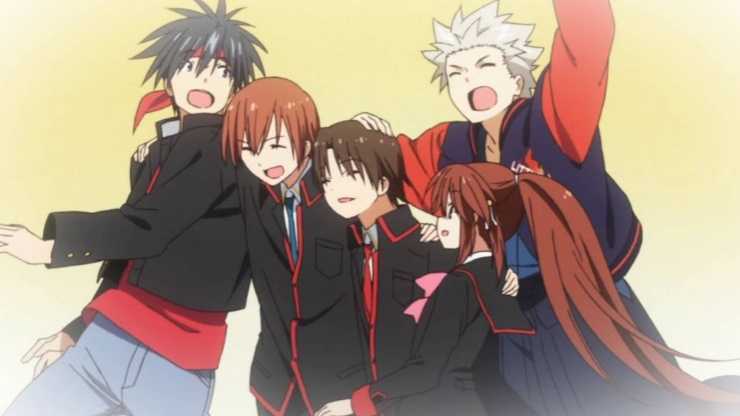 This anime is adapted from the game. It's a visual novel game released in July 2007 for PC format on DVD. Take it easy, Little Busters is not an eroge game so it's safe for all ages. For the anime itself, it tells the story of Riki Naoe who has lost both of his parents, plus a disease he suffered from named Narcolepsy, he became closed himself. For your information, Narcolepsy is a chronic sleeping disease characterized by excessive drowsiness. In his sadness, he was invited to join a group of people by calling themselves the Liitle Busters. With members of Kyosuke Natsume as chairman, there are Rin Natsume, Masato Inohara and Kengo Miyazaki. Together with them, Riki spent his childhood fighting crime and enjoying youth. Time passed now that they were teenagers and became high school students. Kyosuke decided to make Little Busters active again. By creating a baseball team, Kyosuke needed additional members, so that he chose 5 additional members who have their own uniqueness and characteristics. Behind all of these, there are secrets of each of the new members that have begun to be revealed over time. Meanwhile, a mysterious letter addressed to Riki and Rin said that if there was a secret in this world, and to find out the secret based on the letter they had to complete the tasks that were already provided. What has actually been waiting for Riki and Rin is still a mystery.
4. Kono Oto Tomare!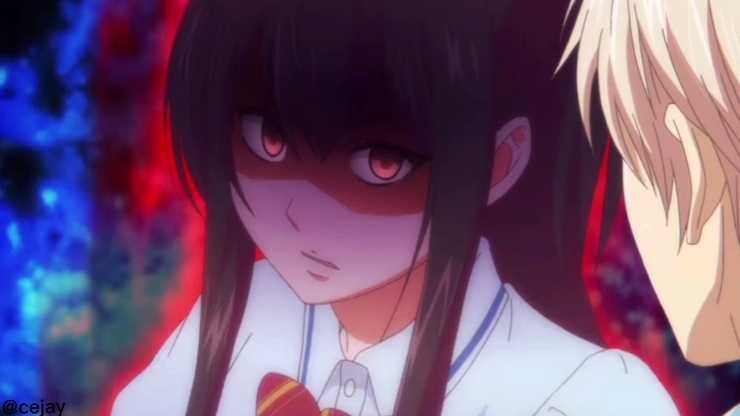 This anime is about members of the Koto club. If you don't know, Koto is a traditional Japanese musical instrument that is played by picking it. It tells about Takezou Kurarta. After his senpai is graduated from school, he became the only member of the Koto club, until one day a member who registered named Chika Kudou, had a bad reputation and was a delinquent in middle school. Besides Kudou Chika, there is also another member named Houzuki Sotawa. In terms of the storyline, this anime is unique because it features traditional musical instruments, where most anime will present elements of modern music in it. This anime will feature a lot of drama and other related elements, so don't expect action and supernatural scenes in this anime.
3. Charlotte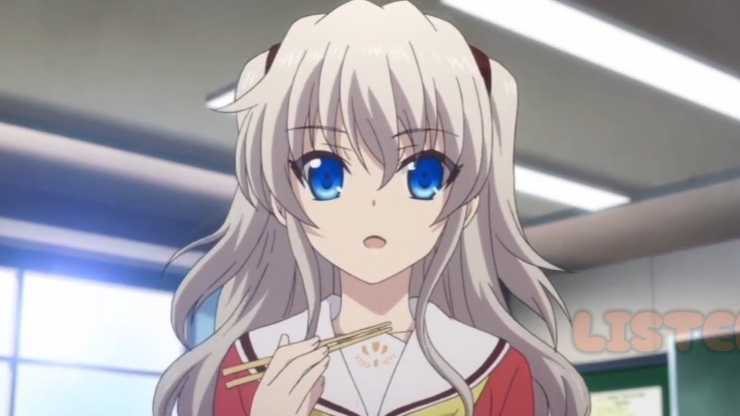 Charlotte tells about students who have special abilities. One anime that has many plot twists and raises questions in every episode. The story begins when a young man named Yuu Otosaka has the power which can enter into the subconscious of others and control it. With his strength, he uses for anything even to cheat. All of his cheating was finally exposed, after Tomori learned about the strength of Otosaka, she invited him to move to his school, where she became the student council president there. Starting from here, everything is revealed, about the cause they can have this power, how all these things started, etc. The plot twist that is given is also very interesting, one of which is the truth about Shunsuke Otosaka, he is one of the important characters in this Charlotte anime. From a visual point of view this anime is great.
2. Violet Evergarden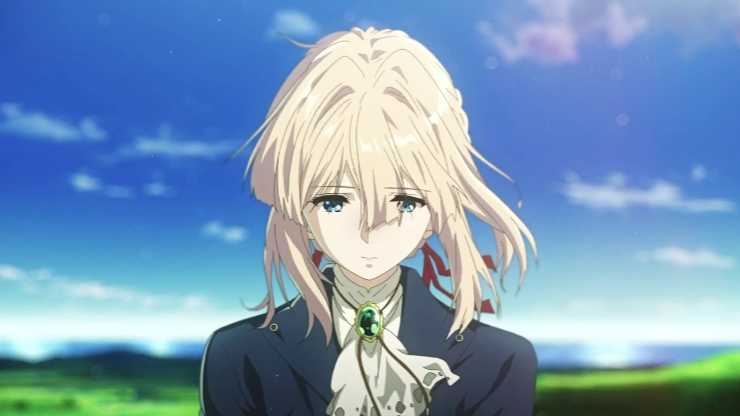 It's one of the anime with the best story and graphics. Violet Evergarden is a Japanese novel series written by Kana Akatsuki and illustrated by Akiko Takase, this novel series is the first work to win a grand prize at the fifth Kyoto Animation Awards in 2014 for three categories, namely novel, screenplay, and manga. It tells about a former assassin soldier who realizes the meaning of the word love named Violet Evergarden. After the war was over, she lost her purpose in life. Like a living doll, Violet has been a warrior assassin throughout her life and has a dark past that makes her unable to understand the workings of human feelings. After having no purpose in life, eventually she became an Auto Memory Doll, the name for those who work as letter writers. With the last message from her boss, did Violet manage to find the true meaning of the word love? Created by Tokyo Animation, this anime has a visual quality that is so subtle and for the character design that is so live. Besides that, the background depiction is also so detailed that it looks real.
1. Angel Beats!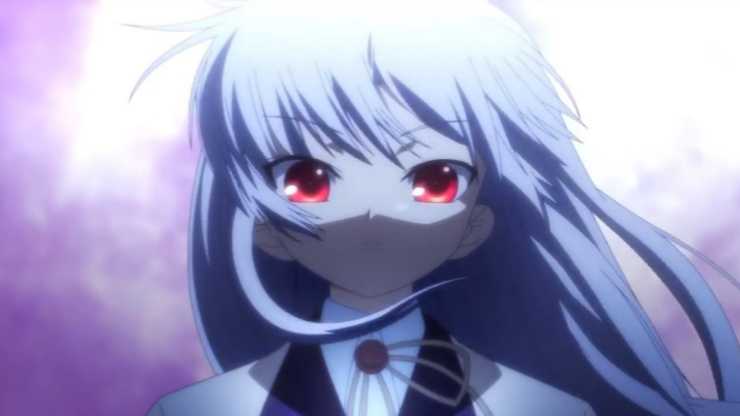 It is an anime that tells about life after death. Where the world is almost the same as the normal world in general. The difference is that in this world there are also NPCs that have been created since the beginning of the Afterlife world. Otonashi Yuzuru is told as a person who has died and has forgotten his memory, and he is revived in the afterworld, this is Yuzuru's first meeting with a girl named Yuri Nakamura. Yuri is the chairman of the Shinda Sekai Sensen (SSS) organization. Where the main purpose of this organization is to oppose the existence of god or commonly called Tenshi. Long story short, after defeating Tenshi's whereabouts and making her step down from the student council position, here they begin to realize that their allegations about Tenshi were wrong. As time goes by, Otonashi finally finds out that the people who enter this world are those who previously still had regrets in the world. You could say that all the people who enter this world are people with problem. For example, Yuri had great regrets when she was still alive because she couldn't save the lives of her younger siblings from the hands of criminals. Or there is Iwasawa, one of the other SSS members who dreamed of becoming a singer during her life but she suffered from an illness that made him unable to speak.
That is it from today's post on Top 5 Anime Similar to The Day I Became a God. If you do not agree with the points in the post and have some of your own opinions, share them with us in the comments section down below. Keep visiting Animesoulking for more information about Anime and Manga.
Also, Read:
Chandan is the writer of "Top 5 Anime Similar to The Day I Became a God". Also, Connect with me on youtube and Facebook.