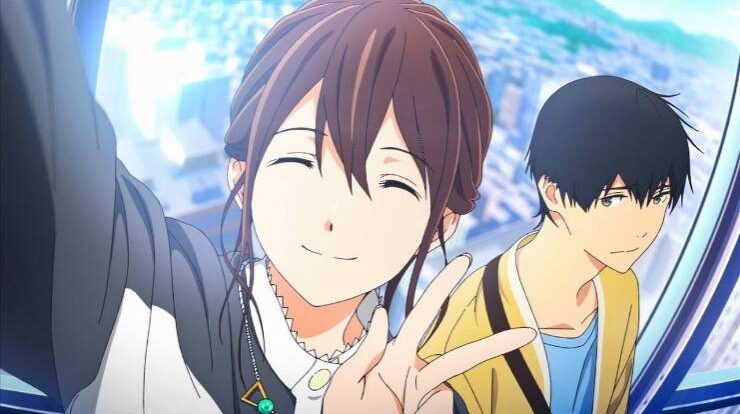 Top 10 School Romance Anime to Watch – Hey guys!. In this post, I'll be discussing a list of Top 10 School Romance Anime to Watch. School Romance stories are appealing because of their relatable nature, they usually have a great mix of heart-wrenching, hilarious and cute moments. So let us count down the list.
10. Kimi Ni Todoke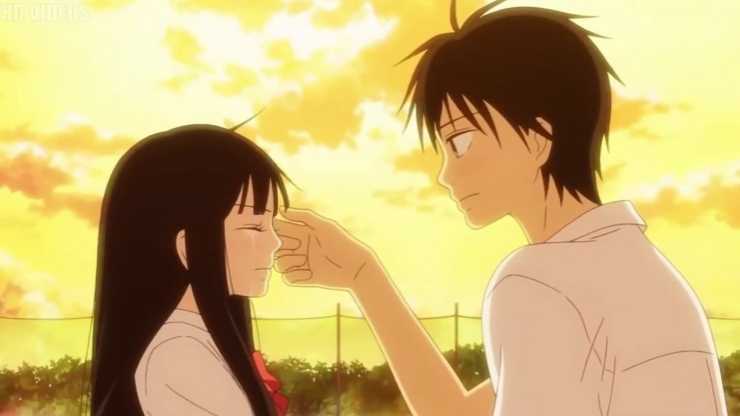 This is the story of Sawako, an unassuming honest high school girl in search of friendship but her resemblance to the horror film character Sadako makes this difficult. Being an outcast from a young age has made her socially awkward and stigmatized. When her idol, the popular boy Kazehaya begins talking to her, everything changes, she finds herself in a new world making new friends and talking to different people. Now being able to express her feelings to her friends, Sawako realizes, she has special feelings for Kazehaya. A sweet love blossoms between the two, as they overcome circumstances and obstacles that stand in their way. It's a really great feel good anime that will never fail to tug at your heartstrings.
9. Tsuki ga Kirei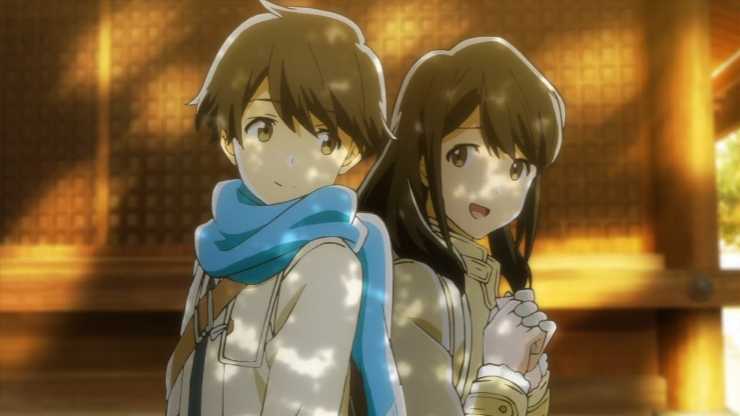 This romantic journey introduces us to Akane Mizuno and Kotarou Azumi – third year middle school students who become classmates for the first time. Akane is a member of the school track team and Kotaro is the literary club president, who loves books and wants to become a writer. The two are put in charge of the equipment for the Sports Festival and slowly grow closer over time. As much as the two seem an unlikely romantic pair, their experiences in school along with the other students makes them mature and aware of personal changes. The series delivers an exciting heartwarming story that connected reality. This might be a slow burner for some folks but it's definitely one of the most relatable and realistic romance anime you'll ever watch.
8. The Pet Girl of Sakurasou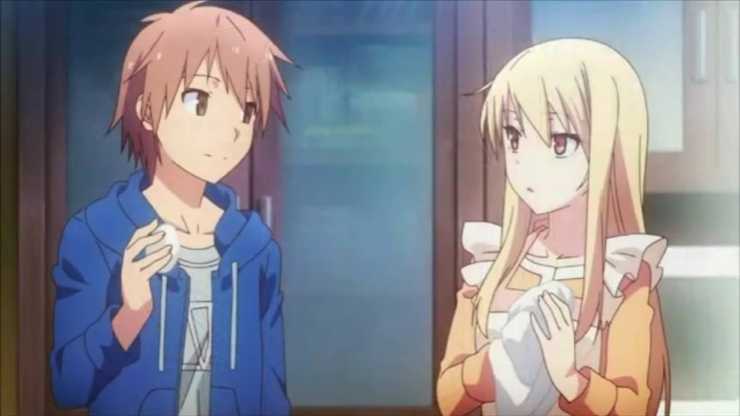 The main protagonist of this series is Sorata Kanda, a student of Sakura dormitory. After getting kicked out of the main dorms for bringing in a stray cat, Sorata is forced to live in the small sakura halls, where problem students are sent. Although, he doesn't mind his roommates, Sorata can't wait to move out but when shiina Mashiro moves into the dorm everything changes. As time goes by, we see Sorata develop emotional feelings towards Mashiro. The story is about their daily lives, as well as mental and emotional growth. It has a really good mixture of funny, sad and heartwarming moments.
7. Toradora!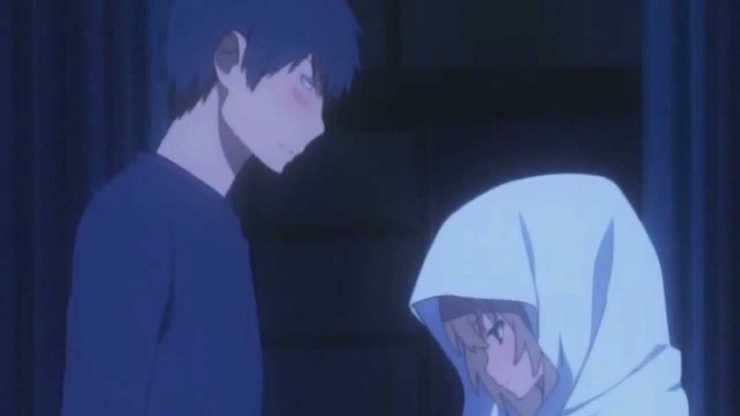 This series centers on Ohashi high school student Ryuuji, who people avoid because he's inherited the evil looking eyes and facial structure of his Yakuza father. He meets his self-centered and tiny neighbor – Taiga Aisaka and over the course of the anime Ryuuji and Taiga sets up romantic situations to help each other get to know their friends but many of them backfire. The series follows the lives of these friends and how love blossoms among them. I could see people putting this series higher in their lists but personally I found Taiga annoying a lot of the times, even the Ryuuji is a likeable character.
6. The Anthem of the Heart
This story revolves around Jun Naruse, a young girl known for being such a chatterbox that she inadvertently caused her parents divorce. As a child, a fairy egg cursed her so that she would never hurt anyone else. The story then skips forward a few years, where she meets poor high-school student Takumi Sakagami. As the two spent time together preparing for the musical, Jun starts to develop feelings for Takumi. The film beautifully conveys its themes with good music and voice acting performances along with great animation from A-1 pictures. Overall, this romantic musical is brilliantly written and delivers on all fronts.
5. Rascal Does Not Dream of Bunny Girl Senpai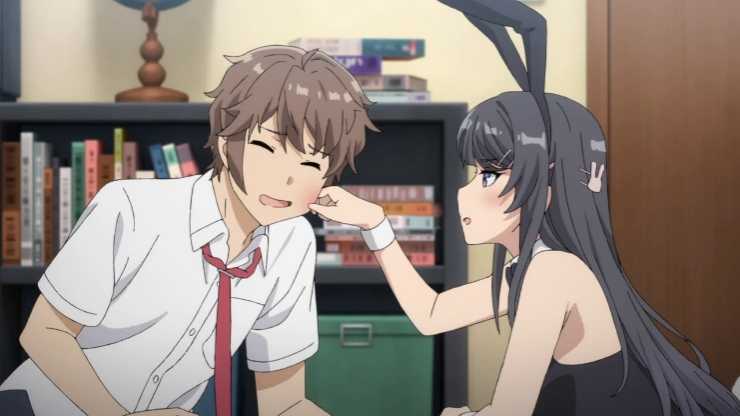 High school student Sakuta life takes a twist when he sees a bunny girl known as Mai Sakurajima appear before him. She's Sakuta upper classmen and a famous actress on hiatus from the entertainment industry. Mai intrigue the Sakuta is the only one who can see her. The mysterious phenomenon called puberty syndrome is thought of as a myth, So Sakuta unfolds the meaning behind his bizarre encounters on women with this syndrome. What makes this anime so good is the interaction and the chemistry between the two main characters. This was definitely one of the best non-sequel anime of 2018.
4. Kids on the Slope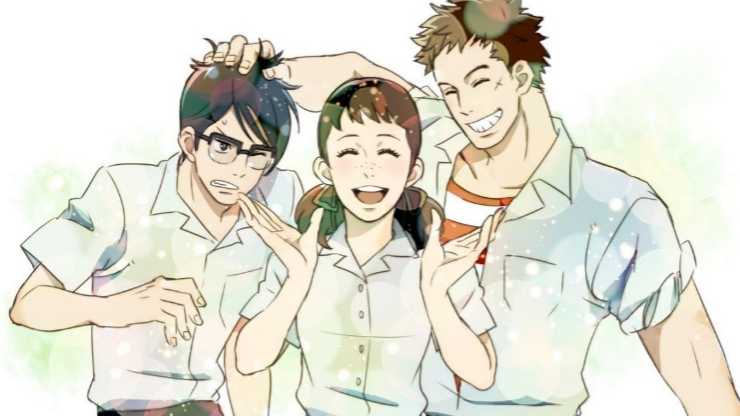 This anime series centers on male protagonists Kaoru Nishimi, who's a first-year high school student. Due to his father's work, he moves out to Sasebo Nagasaki prefecture Japan to live with relatives. Until then, Kaoru was an honor roll student who kept to himself but meeting the notorious bad-boy Sentaro changed him. Through his devil-may-care classmate, Kaoru learns how much fun it is to play jazz and finds the first person he can call a real friend. He also meets the beautiful rich Ritsuko, who he ends up falling in love with. The series is directed by Shinichirō Watanabe known for Cowboy Bebop and Samurai Champloo. With a smooth blend of music and drama, this anime series proved to be an entertaining romantic rollercoaster.
3. My Teen Romantic Comedy SNAFU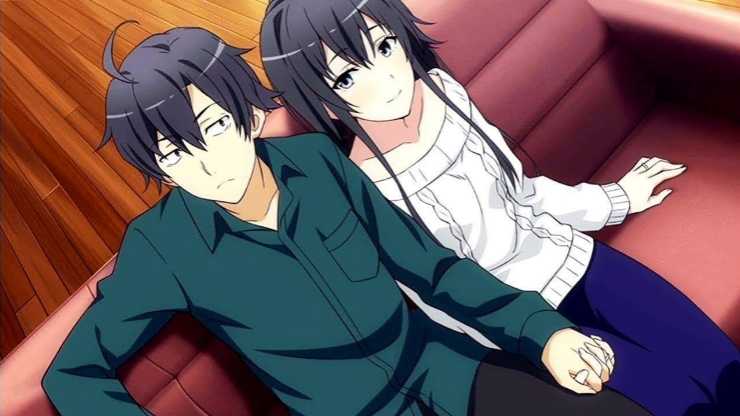 This anime is about an anti-social and cynical high school student named Hachiman Hikigaya, who has a distorted view on life. His life changes when he's forced to enter the volunteer service club by his teacher and this is where he meets an equally problematic student Yukino. Soon, they meet the cheerful Yui and together they form a trio in this romantic comedy. What makes this anime stand out is the amazing MC in his quotes about society. It has some great dialogue that blends in with wit and sarcasm. It largely depicts various social situations faced by teens in a high school setting and the psychology driving their interactions.
2. ReLIFE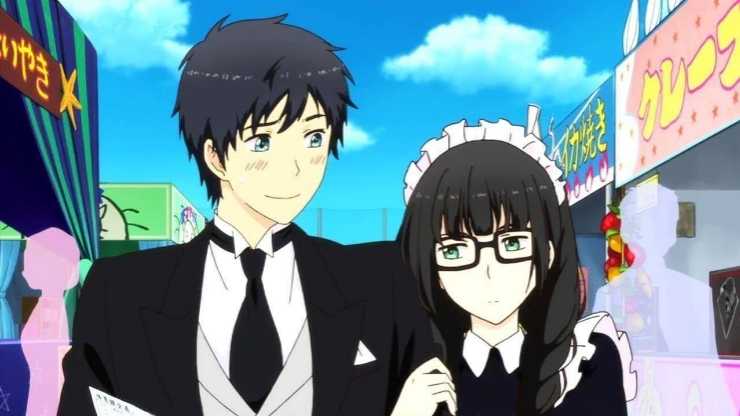 The story revolves around 27 year old Arata Kaizaki. He's been unemployed for years after quitting a job just after three months, claiming that it didn't fulfill his highest potential. As a result, he finds it difficult to gain a job at another company and his life changes when he meets a man who for him a drug that can change his appearance to that of a 17 year old. After taking the drug he becomes the subject in a year-long experiment in which he begins his life as a high school student again. There he meets Chizuru Hishiro, smart but socially awkward. Hishiro is ignorant to any non school matters particularly social and emotional ones. Through connecting with her friends and other classmates, Arata must find what she lacks to live a happy life in the real world within a one-year time limit. The romance is cute but nothing extraordinary. What makes this series interesting is the plot and our artists struggle to adjust to his new lifestyle and avoid repeating his past mistakes.
1. I want to eat your pancreas
Despite its creepy name, I can assure you there's no cannibalism involved in this anime. I want to eat your pancreas is a sad story between two high school students. The male lead finds a book titled "Living with Dying" which belongs to Sakura, now Sakura is diagnosed with pancreatic cancer and doesn't have much time left to live. After that meeting, the pair begin to spend the girls remaining time together. The protagonist of this series is antisocial and doesn't have any friends, which is the opposite of Sakura, who's popular and cheerful. We see the protagonists growth and how Sakura helps him become a better person throughout the story. This is more of a drama than a romance like a silent voice but it's definitely an anime everyone should check out because of its beautiful portrayal of a unique and special relationship between two people.
That is it from today's post on Top 10 School Romance Anime to Watch. If you do not agree with the points in the post and have some of your own opinions, share them with us in the comments section down below. Keep visiting Animesoulking for more information about Anime and Manga.
Also, Read:
Chandan is the writer of "Top 10 School Romance Anime to Watch". Also, Connect with me on youtube and Facebook.