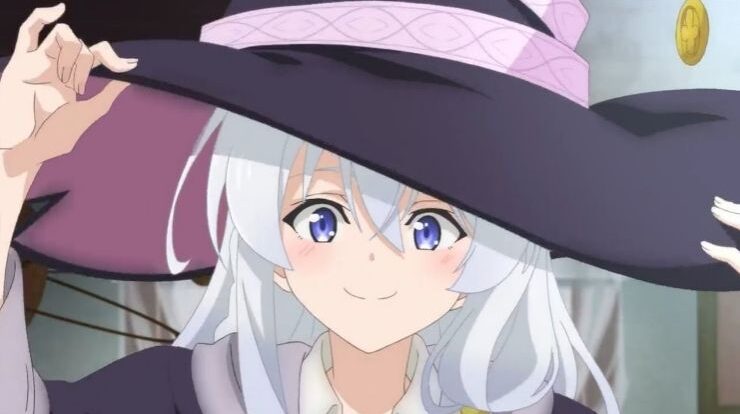 Top 6 Anime Similar to Majo No Tabitabi – Hey guys!. In this post, I'll be discussing a list of Top 6 Anime Similar to Majo No Tabitabi. Majo no Tabitabi tells about the journey of a witch named Elaina, who begins a journey around the world. Along the way she will meet new and unique people from different countries and also make friend with different magicians and witches. Today, I'll give you the list of anime that are similar to Majo no Tabitabi, in terms of the story of its journey. So, let's get started.
6. Little Witch Academia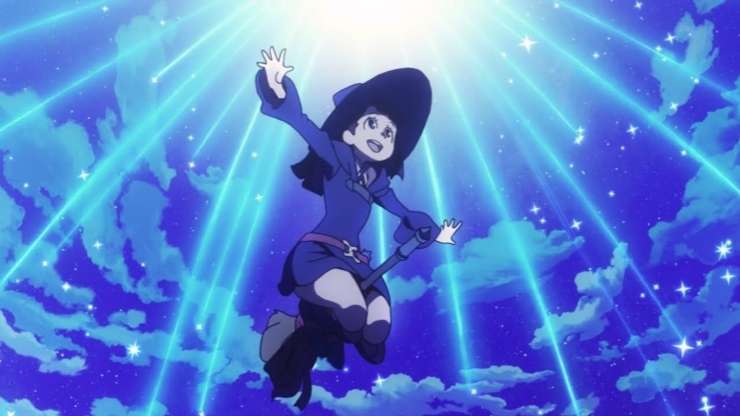 The story of little witches is mixed with comedy and fantasy genres. The story begins when a little girl named Atsuko Kagari watched a famous witch named Shiny Chariot, starting from here she dreams of becoming a witch in the future. To achieve her dream, she enrolled to a school named Luna Nova. As information, Luna Nova academy is a school that is having difficulties in obtaining funding, this also affects students like Atsuko to enter this school. Coupled with an increasingly modern world, it makes it difficult for witches and supernaturals to live. The first impression when viewing anime is like seeing a kawaii version of the Harry Potter film. The atmosphere that is presented in this is quite relaxed so it is suitable to watch with family. Having 25 episodes and airing in 2017, thisseries is a soft reboot version of the OVA series that aired in 2013 and 2015.
5. Kino no Tabi: The Beautiful World – The Animated Series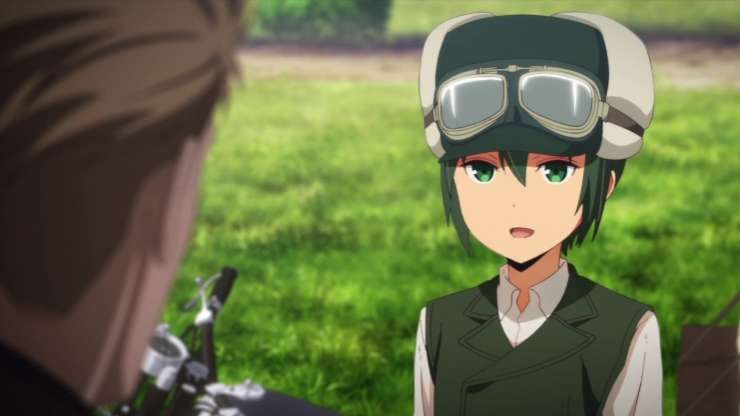 Which is one of the fall 2017 anime, with the same title this anime is adapted from the Light Novel by Keiichi Sigsawa and illustrated by Kouhaku Kuroboshi. This anime tells about the story of a woman on a journey. Kino is the name of the main character of this anime and Hermes is the motorbike that can talk to go on adventures to various countries and settle in that country. They both study and discover the uniqueness of the events in that country. However, she shouldn't stay more than 3 days in a country. Kino is a person who is easygoing and serious in dealing with anything. The story that is given can be said to be cliché because each episode is different, where each episode will feature a different country and people. Even so, the journey to get to know various histories and cultures in each country makes this anime interesting.
4. Shoujo Shuumatsu Ryokou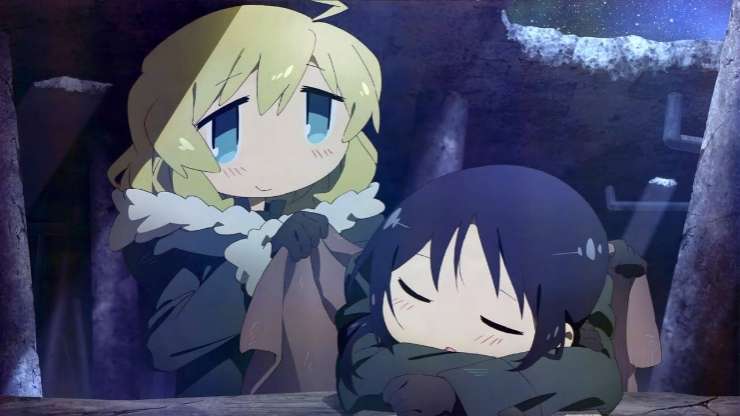 Which is an anime about the journey of 2 girls around the world after the world war. Shoujo Shuumatsu Ryokou is a fall 2017 anime adapted from a manga made by Tsukumizu. With a human population starting to decrease, this anime tells the story about a world that was destroyed by world war. During the war, Chito and Yuuri survived, looked for food supplies and traveled to various parts of the world that they had never known before. Although this anime does not show a clear plot, because it only shows Chito and Yuuri traveling aimlessly, the atmosphere that is presented in this anime is quite calm and comfy. It can be said that in each episode, there's a hidden meaning. Even though it has a high rating, this anime seems less well known, perhaps because of the design with unique characters. However, I thank to this anime since the story it is enough to give an idea of ​​how painful post-war life was.
3. Somali to Mori no Kamisama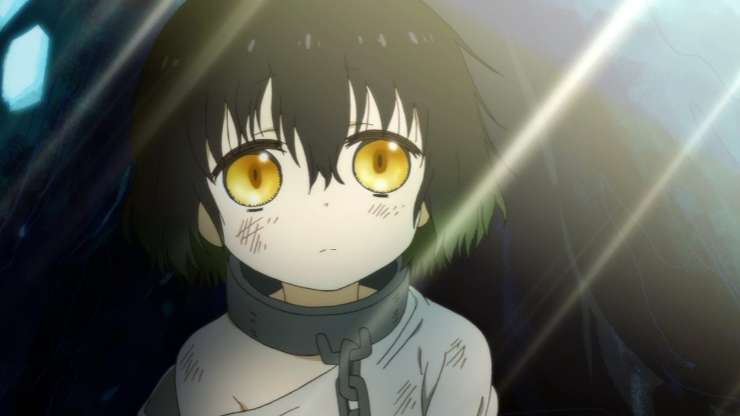 Which tells the story of a journey between a human child and a golem, like a child with their own father, even though the manga has been released in 2015, but the anime adaptation has just received an adaptation in 2020 winter season. Tells the story of a world where there are many lives between entities, both spirit life and various monsters. It all started with the lives of humans and monsters side by side, but on the way there are several conflicts between humans and monsters that make humans very rare. Somali, a lonely girl who suddenly finds a golem in the deep forest who later becomes her travel companion. On their way, the Somali and the golem tried to understand each other. It has epic graphics and a slow flow, making us to immerse in. This anime is very worthy to watch at home. Especially the ending of the anime, good job.
2. Mushishi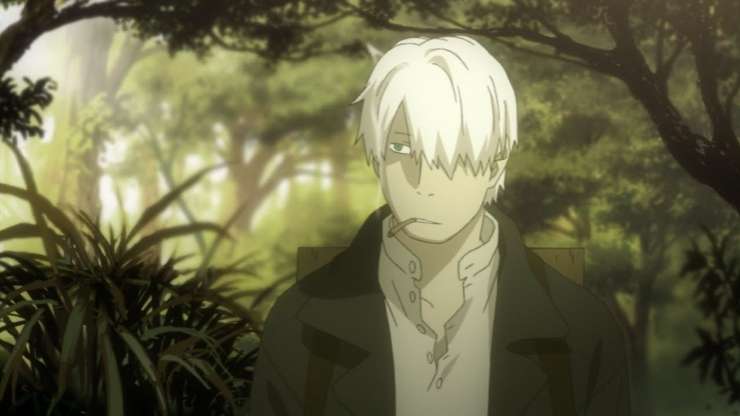 It is an old anime in 2005 that tells about the journey of a Mushi-shi. Talking about a mysterious creature named Mushi, which can be said to be the basic form in this world, mushi has countless numbers, and imitates things that are natural in this world such as plants, diseases, and even natural phenomena such as the Rainbow. Detailed information on the mushi itself is almost non-existent as most humans are unaware of its presence. Ginko, it can be said that he is a mushi doctor, with the title Mushi-shi. Well, Ginko travels from one place to another in the hope of understanding Mushi's position in the chain of life itself. There is no relationship between one episode and another, so each episode has its own case and story. In terms of graphics it is quite interesting, for old anime graphics it was already very good at its time, especially the appearance of a stunning natural background.
1. Violet Evergarden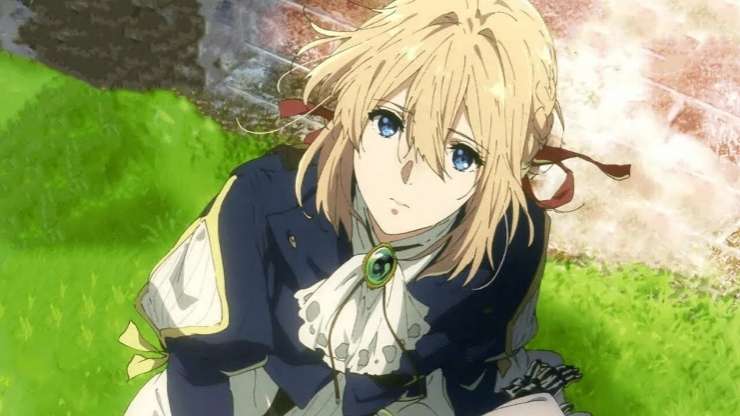 It's one of the anime with the best story and graphics. Violet Evergarden is a Japanese novel series written by Kana Akatsuki and illustrated by Akiko Takase, this novel series is the first work to win a grand prize at the fifth Kyoto Animation Awards in 2014 for three categories, namely novel, screenplay, and manga. It tells about a former assassin soldier who realizes the meaning of the word love named Violet Evergarden. After the war was over, she lost her purpose in life. Like a living doll, Violet has been a warrior assassin throughout her life and has a dark past that makes her unable to understand the workings of human feelings. After having no purpose in life, eventually she became an Auto Memory Doll, the name for those who work as letter writers. With the last message from her boss, did Violet manage to find the true meaning of the word love? Created by Tokyo Animation, this anime has a visual quality that is so subtle and for the character design that is so live. Besides that, the background depiction is also so detailed that it looks real.
That is it from today's post on Top 6 Anime Similar to Majo No Tabitabi. If you do not agree with the points in the post and have some of your own opinions, share them with us in the comments section down below. Keep visiting Animesoulking for more information about Anime and Manga.
Also, Read:
Chandan is the writer of "Top 6 Anime Similar to Majo No Tabitabi". Also, Connect with me on youtube and Facebook.