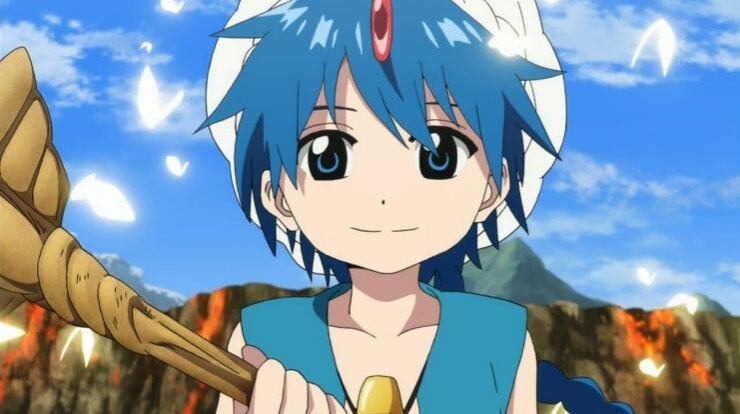 Top 10 Best Shounen Anime to Watch – Hey guys!. In this post, I'll be discussing a list of Top 10 Best Shounen Anime to Watch. Shounen is a genre of anime that is popular and widely known. The Shounen genre is usually popular among teenagers because this genre targets the youth market. Not only the youngsters, many adults are also interested in this genre. The theme adopted from shounen itself is around friendship, adventure, family, and the search for identity. Today I'll give you the list of the best shounen anime. So, let's get started.
10. Slam Dunk (1993)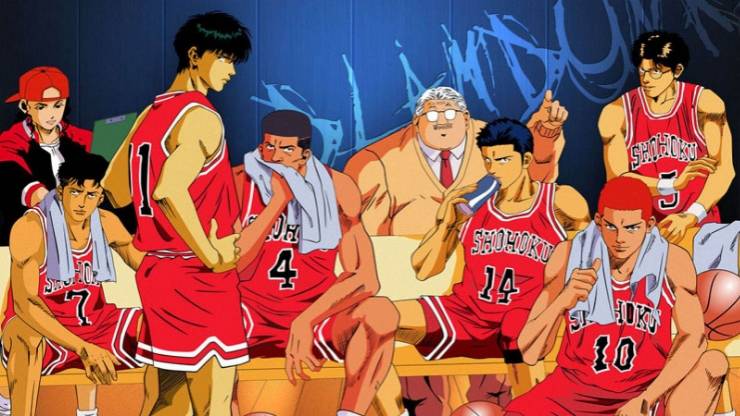 One of the best Sport anime of the time. Even now, this anime still has its own place for sport anime fans. The story of Slam Dunk revolves around a teenager named Hanamichi Sakuragi, a delinquent who is always rejected by the girls he like. Until one day, he met a girl named Akagi Haruko and she invited him to join the high school basketball team. Although he has never had any experience of playing basketball, Hanamichi is determined to join the club in order to impress Haruko. The comedy elements in this anime is so funny that you won't be bored to watch it.
9. Kakegurui (2017)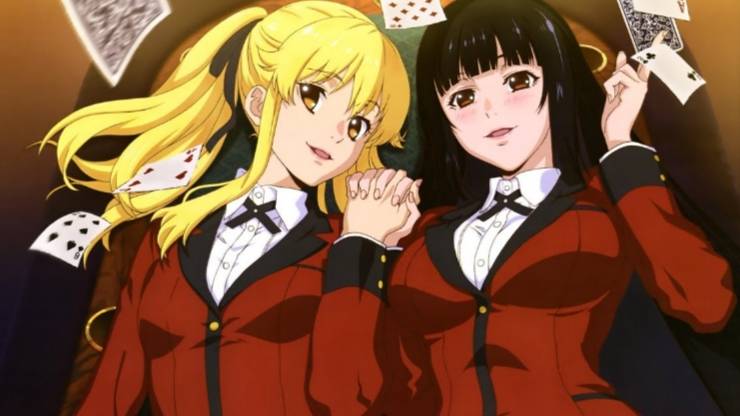 "Life is Game", which is a pretty accurate word to describe this Kakegurui anime. From the beginning, this anime has taught the consequences they'll got if they underestimate and think that gambling is just a game; from being treated like a slave and having no pride if they lose in gambling. Kakegurui belongs to Psychology genre which is slightly mixed with drama. This anime sets in the Hyakkaou private academy, where this school applies strange school rules that is different from other schools in general. This academy has a strong tradition and rules regarding gambling matters, this school legalizes gambling. The winners will get everything and become the rulers in the school, and the losers will become slaves and treated like pets. The graphics shown in this anime is quite interesting, especially the facial expressions of the characters, how they really enjoy the gambling.
8. Magi: The Labyrinth of Magic (2012)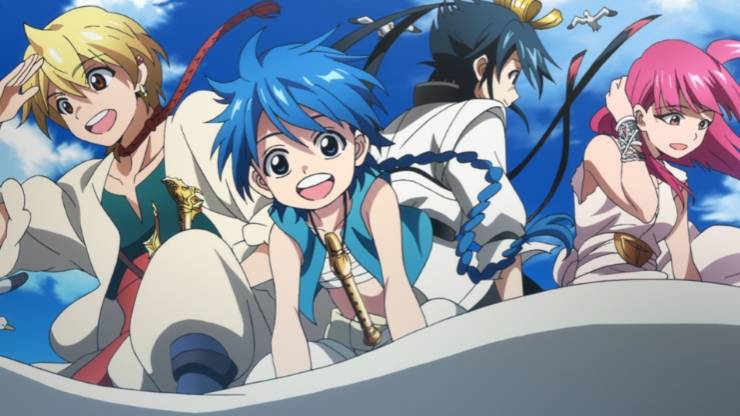 Broadcast in Fall 2012, this anime has a long and complex storyline. Not only filled with action scenes, but it also tucks in some nasty comedy, especially the character Aladdin who is very perverted. The story begins when several strange labyrinths emerge and scatter all over the world. Apart from hiding extraordinary treasure, this maze is also full of mystery. It is rumored that these labyrinths or dungeons are the work of Magi, a rare magician in the past.
7. The Disastrous Life of Saiki K. (2016)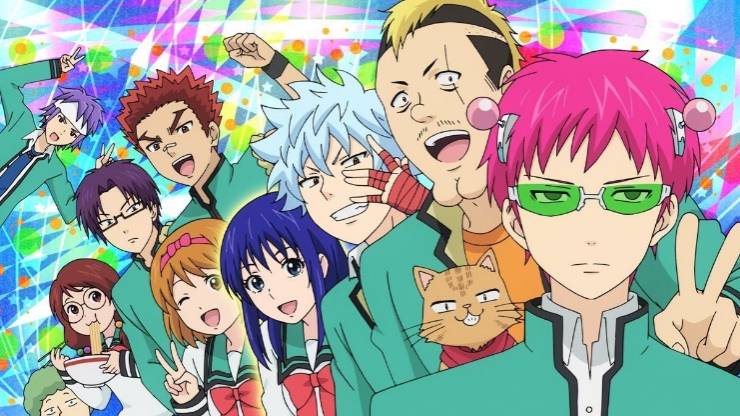 Even though the graphics presented in this anime is quite ordinary, the story of this anime is very entertaining, especially the characters who always act silly and stupid. The story begins when a teenager named Kusuo Saiki was born with supernatural talents and abilities. Since he has a great talent, you must think that Saiki will definitely has an easy life, but Saiki chose not to live an easy life with his ability. Everything started when he was a child, he always won the Janken game and didn't even lose, this made the local media interested in Saiki. Since then, he thought he will not use his talent and ability in front of public anymore.
6. Sket Dance (2011)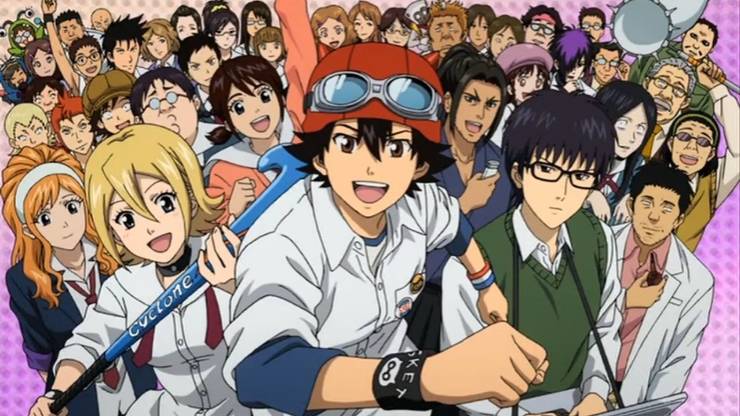 Talking about comedy anime, Sket Dance is an epic comedy anime at that time. Besides the comedy element, this anime is also accompanied by a romantic story between the characters. Moreover, it features many unique characters with their unique personalities and the appearance. The Sket Dance tells about the journey of the volunteer club at Kaime High School. SKET itself stands for Support, Kindness, Encouragement and Troubelshoot. This club was created to solve every problem raised by school staff and students.
5. Nisekoi (2014)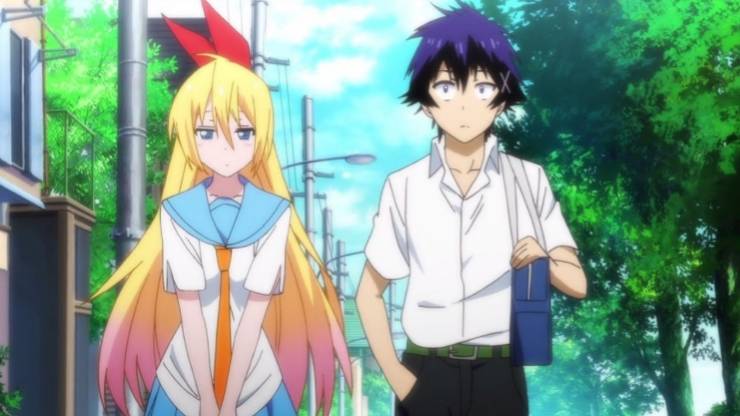 This anime is one of the most popular romantic comedies with a pretty good story. Using the theme of the high school years, this anime shows many complicated but exciting love stories to watch. It started when Raku Ichijou, the son of the Yakuza boss and Chitoge Kirisaki, was brought together. Since then, the conflict between Ichigo and Chitoge occurs; starting from his promise of the past, then, the girl close to him slowly open up Ichigo's past memories. Well, in the past, he promised to marry a girl, with the locket he always wore and the locket that he gave to that mysterious girl. This is a romantic comedy journey to find out who is the real girl Ichigo met in the past.
4. One Piece (1999)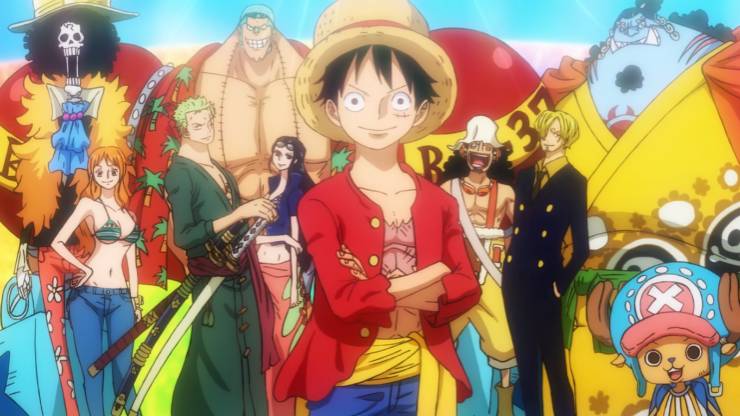 It's a fact that One Piece is the best-selling manga in Japanese manga history, which is sold more than 260 million copies. No wonder, One Piece becomes very popular all over the world. This anime tells the story of a boy named Monkey D. Luffy who aspires to become the king of pirates and find One Piece, which is the treasure left by the former pirate king named Gol D. Roger. It can be said that One piece is a treasure from Gol D. Roger who inspired all pirates around the world. As Roger's dead, it triggered the start of the Golden Age of Pirates.
3. Shokugeki no Soma (2015)
If you like cooking, this anime is a must to watch. Not only showing cooking scenes, this anime also presents comedy scenes that are quite interesting and entertaining. One more thing that characterizes this anime is the expression of the characters eating food, not only does it create a full tummy effect, but it also creates passion. The story of Shokugeki no Soma revolves around a young man named Soma Yukihira who worked at his father's food shop and learned to cook from his father. When he was in high school, Soma received a challenge from his father that he has to survive in an elite cooking academy, where every year only about 10% of students graduate from the academy.
2. Ao no Exorcist (2011)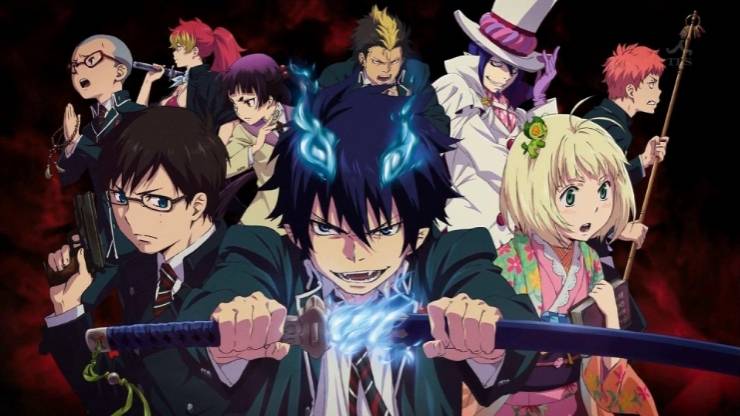 This anime sets in a world filled with magic. This anime is also filled with many action and comedy scenes. The story centers on a teenager named Rin Okumura who works as an exorcist. His looks is like a human, but actually he is a son of a demon king. Although being the son of a demon king, Rin lives in the human world and mingles with humans. For the graphics shown, this anime is pretty good considering this anime is quite old.
1. Gintama (2006)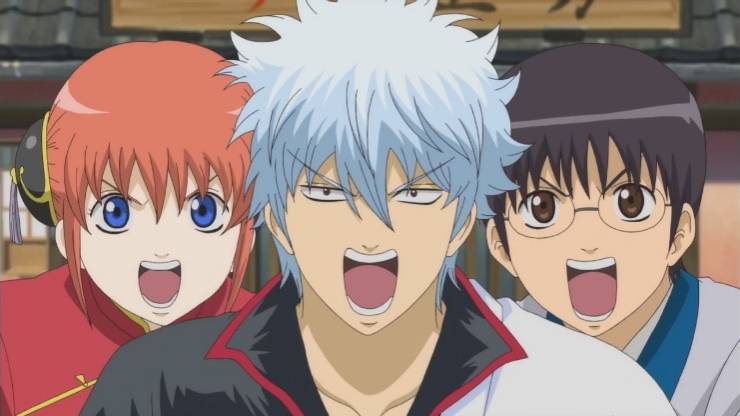 For those of you who like anime, you must be familiar with this anime. Gintama is one of the best selling and top rating anime in Japan. Not only does it show absurd parody of comedy, this anime also displays action scenes that are quite good with epic battles between characters. The story begins during the Edo period, an alien named Amanto arrived and intended to attack the Earth. After several years of war, the humans acknowledged its defeat and accepted the conquest of aliens. The story goes on, a former warrior named Gintoki Sakata established a business called Yorozura, Together with Kagura and Shinpachi, they were willing to do any work as long as being paid, so that they could survive.
That is it from today's post on Top 10 Best Shounen Anime to Watch. If you do not agree with the points in the post and have some of your own opinions, share them with us in the comments section down below. Keep visiting Animesoulking for more information about Anime and Manga.
Also, Read:
Chandan is the writer of "Top 10 Best Shounen Anime to Watch". Also, Connect with me on youtube and Facebook.