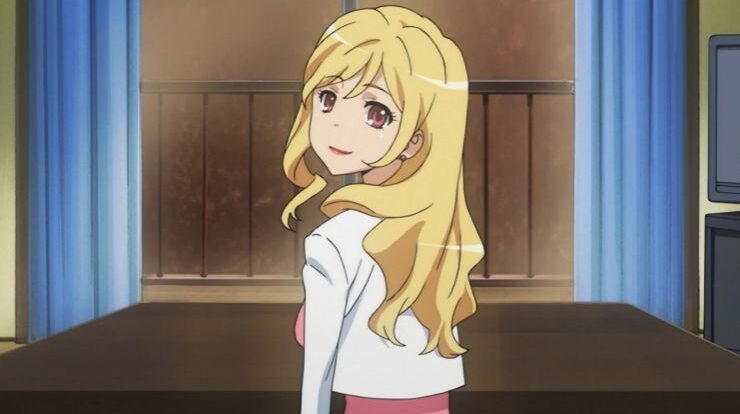 Top 10 The Best Anime Mother List – Hey guys!. In this post, I'll be discussing a list of Top 10 The Best Anime Mother List. Behind the great main characters there are usually parents behind the scenes who always support them, both mothers and fathers or on of them. A mother's love will not last until she died. Indeed, not all characters in the anime have a good impression of their mother, even some of them have not been able to see their own mother since childhood. Just like in the real world, the characters of mothers usually have a very big role in their lives. Today I'll give you the list of the best mother in anime. So, let's get started.
10. Yoshie Hanabatake From Aho Girl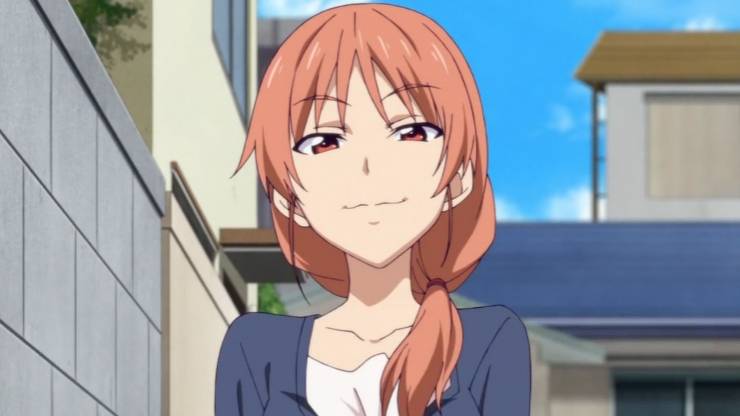 Yoshie is the mother of Yoshiko. She really wants Yoshiko to be a normal person and find a husband, so that she can rest herself in the old age without working. Yoshie is a woman with brown hair tied up, and brown eyes. She is very similar to Yoshiko's since Yoshiko inherited this trait from her mother. You could say that Yoshie is not as stupid as her child, but her personality is very annoying and can also be cunning. Especially in order to guarantee that her daughter gets married and has a stable life. She will do anything to achieve this, even to the point of doing a cruel method.
9. Chi-Chi From Dragon Ball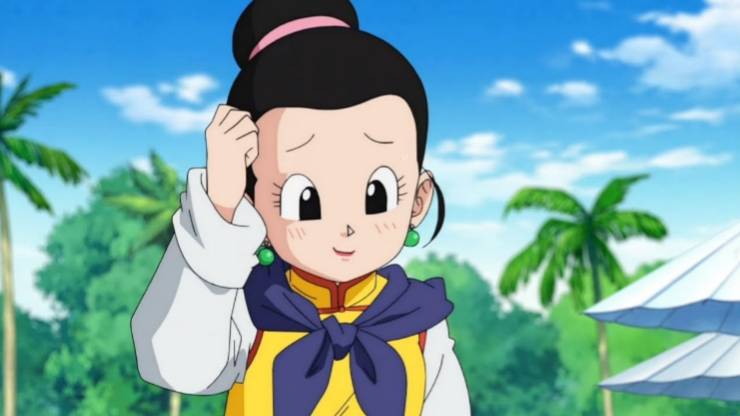 Chi-Chi is the mother of Gohan and Goten from Dragon Ball. Although in her youth she was a shy and timid person, but as she got older, Chi-chi developed a tomboyish, tough and also fierce personality, especially towards her children. She was very disciplined. Despite having a temperamental personality, she really loves her son and her husband, Goku.
8. Kazue Sonokawa From Sabagebu!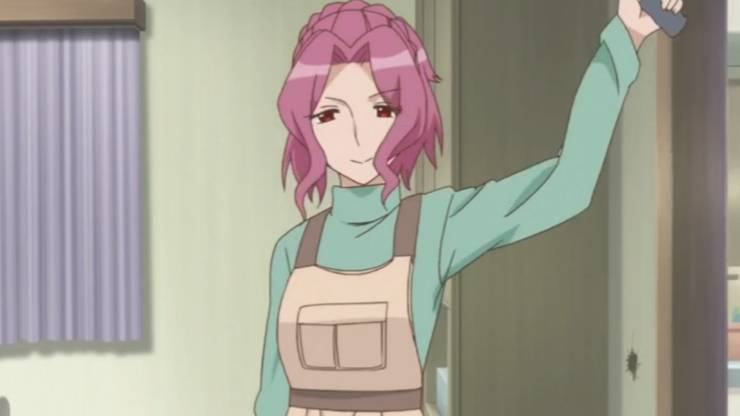 Kazue is the mother of Momoka Sonokawa who has some oddities in her. Even so, she really loves her daughter, Momoka. As a housewife, sometimes she took part in her child's extracurricular activities at school. She had model weapons, and actually she was able to skillfully use it. Usually, she used the Smith & Watson M500 Revolver.
7. Sachiko Fujinuma From Erased
Sachiko is a former announcer and also the mother of Satoru Fujinuma. She knew the kidnapping and serial murder cases that were going on in the city, but she chose to remain silent for the safety of her child. Sachiko is a middle-aged woman who is still beautiful and also slim. She is a kind, caring mother who tried to work hard to take care of Satoru. She is described as a woman who is strong and sometimes stubborn because of the various problems she had to face and tried to keep fighting for a better life. She will tend to keep things to herself so that the others will not worry about her, especially her own son.
6. Inko Midoriya From My Hero Academia
Inko is the mother of Izuku Midoriya and the wife of Hisashi Midoriya. When she was young, she was a slender woman with short hair. While raising Izuku, she gained weight and showed a more mature age. Inko is a very good mother and always tried to encourage her children. She even apologized to Izuku because he did not have a Quirk. That seemed to be a burden for her and she blamed herself for what happened to his son. Inko and Izuku have almost the same personality traits, from crying excessively to worrying too much about something.
5. Yasuko Takasu From Toradora
Yasuko or Mirano is the mother of Ryuuji Takasu from Toradora. As a mother, sometimes she acts carelessly and childishly while sleeping. Regardless of her behaviour, Yasuko has gone through her youth with various problems that she faced herself. It is in contrast to her relaxed behavior. Yasuko is well aware of the mistakes she made in life, she cares deeply about her son and determined to ensure that her son can focus on his education and have a brighter future. This is the story of a mother who struggles with all her might to raise her only child Ryuuji Takasu on her own.
4. Miyako Ishida From A Silent Voice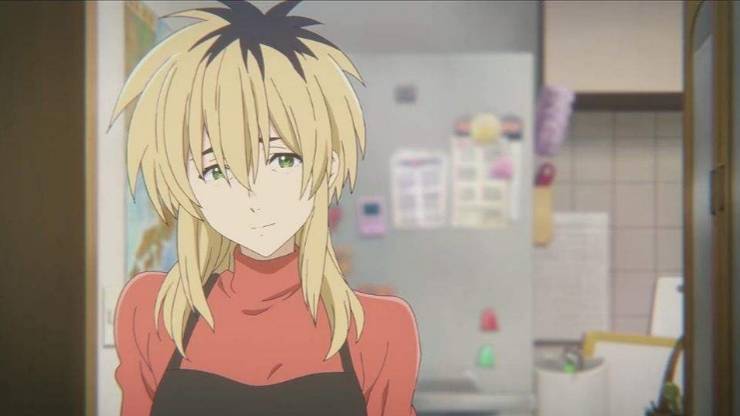 She is one of the supporting characters in this anime series. Miyako is the mother of Shoya Ishida. She is also a very kind and affectionate single mother. Miyako also runs a salon to support her family.
3. Kushina Uzumaki From Naruto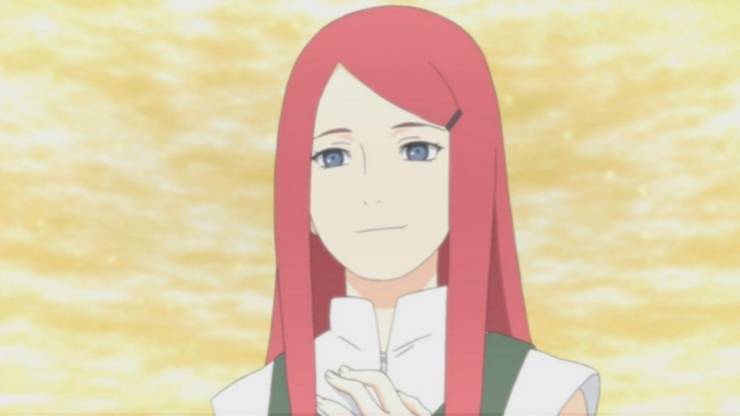 Kushina is known as the mother of the 7th Hokage Naruto Uzumaki. She is a Konohagakure Kunoichi who comes from the Uzumaki clan and also, she is a 9-tailed Jinchuriki before Naruto. But unfortunately, Kushina had to die before seeing Naruto grow up. She and Minato sacrificed themselves to seal the Kyuubi into Naruto's body. Kushina is a woman who is famous for her beauty, has a slim and feminine body. Apart from her physical appearance, she actually has a very temperamental personality.
2. Emi Handa From Barakamon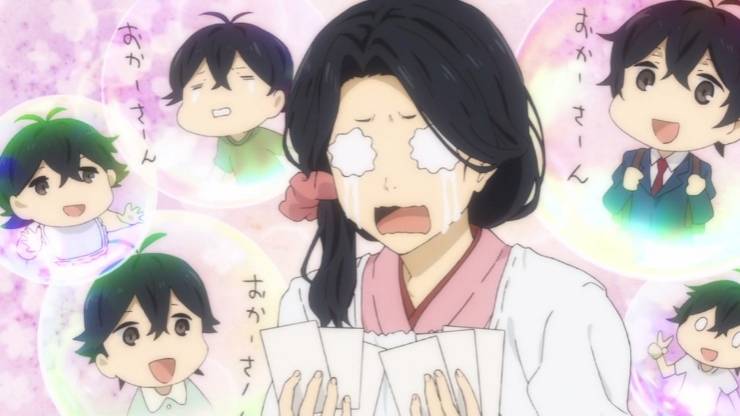 Emi is the wife of Seimei Handa and the mother of Seishuu Handa, a calligrapher. Emi is a woman who always looks beautiful and looks youthful with her black hair in pigtails. However, she is a very implusive as well as emotional person. As a mother, Emi is very protective of her child, Seishuu. She cries easily when being upset and has a tendency to be violent. When being annoyed, it is something common for her to punch other people.
1. Rinko Iori From Gundam Build Fighters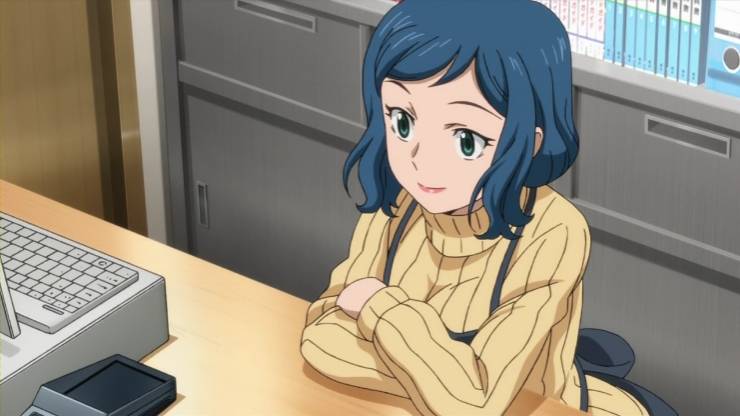 She is the mother of Sei Iori, a cute woman who runs a plastic model shop. She is an example of a young Mom who is always cheerful and always understanding towards Gunpla.
That is it from today's post on Top 10 The Best Anime Mother List. If you do not agree with the points in the post and have some of your own opinions, share them with us in the comments section down below. Keep visiting Animesoulking for more information about Anime and Manga.
Also, Read:
Chandan is the writer of "Top 10 The Best Anime Mother List". Also, Connect with me on youtube and Facebook.