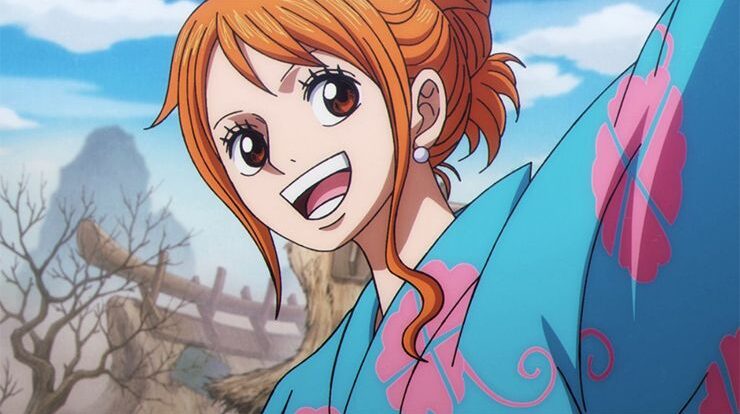 Top 30 Most Popular Female Anime Characters – Hey guys!. In this post, I'll be discussing a list of Top 30 Most Popular Female Anime Characters. Everyone, either male or female, is fond of female anime characters who stand up from the rest of the group. Either it's their witty sense of humor or their insane power which makes them unique from the rest of the anime girls. Some of the girls are famous for their extraordinarily cute behavior while some are very attractive due to their impressive bodies and insane power. Whether they are cute and lovely or cold and introverted, Otakus love all kinds! By reading the title, you must have a few female anime characters in your mind already. Did they make it to the list? Let's find out!
30. Hinata Hyuga From Naruto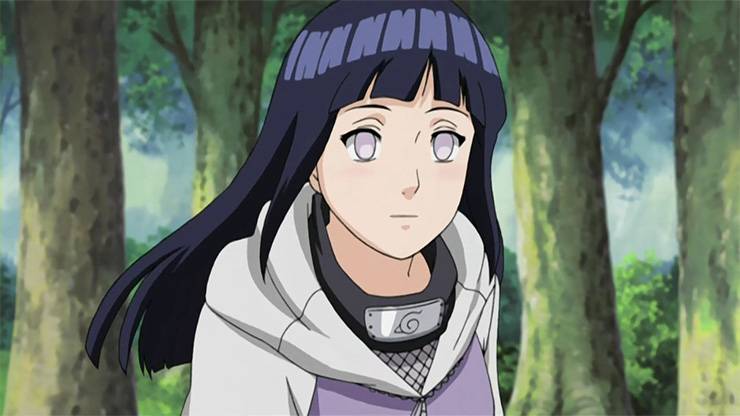 If you are a Naruto fan, you must've definitely had your eyes on this grey eyed girl. Hinata, in spite of being a very shy girl, has been a protruding character with her shiny dark blue hair and a curvy body. This pretty girl had a crush on the main character Naruto and she also ended up marrying him. Although she isn't as strong or powerful and fierce as other characters, she has still become one of the prominent characters by her constant love and support for Naruto.
29. Asuna Yuuki From Sword Art Online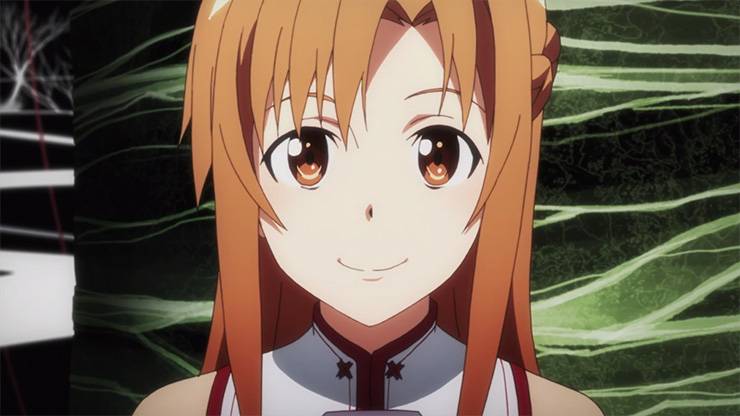 The main character from Sword art online is not only famous for her mesmerizing beauty with long light colored hair and pretty face but also her many other likable qualities. One of the most liked things about Yuuki is her fearlessness. She doesn't think twice before risking her life for someone beloved. She is very loyal, loving, and not to mention, a very strong fighter.
28. Taiga Aisaka From Toradora!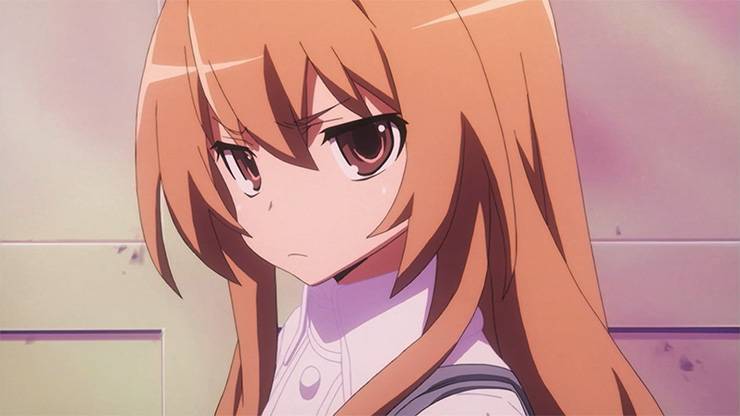 Personally, she is one of my favorite female anime characters because I can relate to her insecurity of short height! She is very much adored by thousands of fans because of her tsundere personality and her relationship with Ryuuji. She has a very cute face with big eyes and very long brown hair. She is often seen with bitter expressions on her face and has a crush on Ryuuji's friend. In order to get closer to him, she takes Ryuuji's help but ends up falling for him in the end. The couple of a tsundere girl with a calm guy is everyone's favorite
27. Yuno Gasai From Future Diary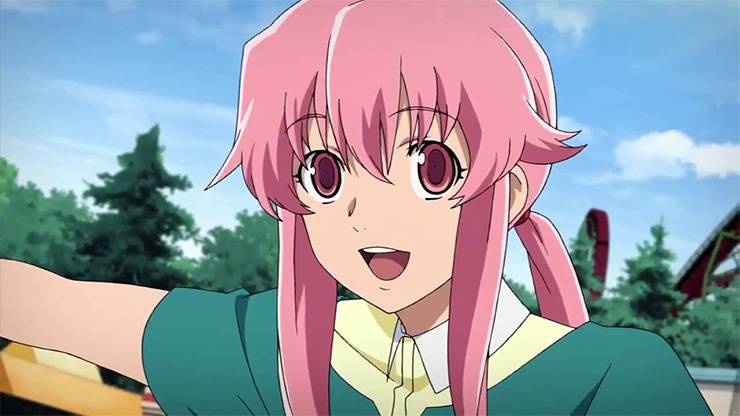 You didn't really expect this article to exist and not include Yuno, did you? She is hands down, one of the craziest female anime characters to exist. The most amusing thing about her is the contradiction between her looks and her personality. This cute pink haired girl looks like the sweet girl who would love to help others but in actuality, she is a real psychopath who is obsessed with a guy named Yuketeru and is ready to butcher anyone for the sake of that boy.
26. Hannah Annafellows From Black Butler
Hannah was truly a very mysterious character ever since the beginning. She appeared very pathetic at first, being beaten and abused by her young master Alois but the true nature of her really surprised everyone. In reality, she was a very powerful demon who was just following orders from Alois because she had fallen in love with Alois's younger brother, whose soul, by the way, she had eaten. Twisted enough to be included in this list, right? Hannah is an incredibly sexy girl with a mature body and long white hair that goes well with her tanned skin.
25. Bulma From Dragon Ball Z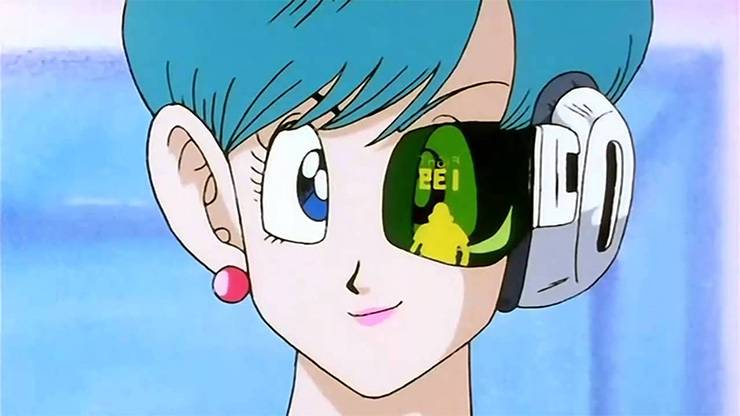 Dragon balls and Dragon ball Z feels nostalgic right? Bulma must have been the crush of a lot of boys back then. She was a real beauty with her short green hair and cute face and not to mention, her luck of always being at the site of trouble made her a really funny and memorable character. She has helped the main characters a lot of time with her Dad's inventions and also ends up marrying one of the short tempered main character Vegeta
24. Nami From One Piece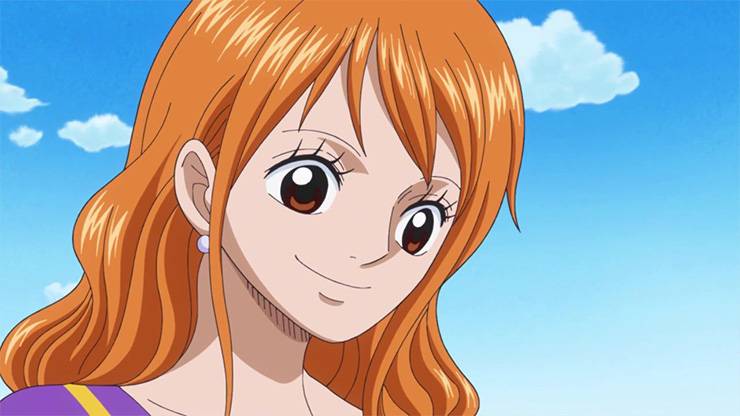 Nami is a very skinny and averagely heightened girl with short orange hair and brown eyes. She is considered the type a lot of guys fancy. She has a very attractive tattoo on her shoulder. Initially, she joined the straw hats to rob them but slowly as time passed, she joined the crew for real and proceeded forward with the dream of drawing a world map.
23. Lucy Heartfilia From Fairy Tail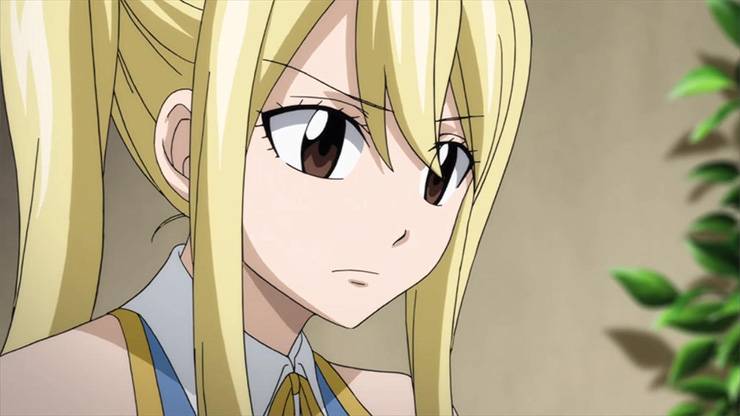 Fairy tail has a lot of impressive females and it would be unfair if we won't include at least one of them here, if not more. Lucy is the main protagonist of the series and the entire series starts from her journey of wanting to be a real wizard. However, she was just a naive rich girl who was fooled by fake magicians until she met Natsu, who introduced her to his guild fairy tail which changed her life. The reason for her popularity is not her intelligence, not her power but her spirit to learn and grow stronger which we all can relate to somewhere in our lives.
22. Erza Scarlet From Fairy Tail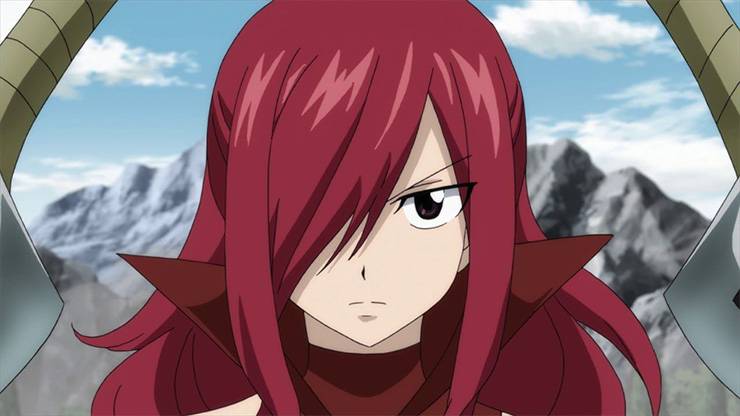 Here is the 2nd female from the anime Fairy tail and frankly speaking the most powerful female of the series that even the main character is scared of her. This anime is designed so well that each character has its own significance and Erza appeared pretty early in the series, making her way into the hearts of millions of fans. She has pretty scarlet hair with a pair of red fierce eyes. Although she appeared very strong and merciless normally but from inside, she is very fragile and sensitive, affected badly by her past where she was a slave along with her other childhood friends and her lover.
21. Rize kamishiro From Tokyo Ghoul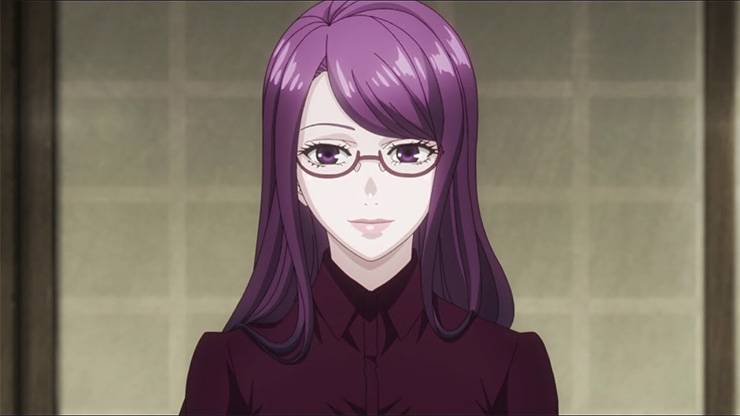 She is a pretty girl with purple hair and purple eyes mostly hidden behind glasses. She is the girl who used to come to the cafe to read her book where the high school student Kaneki ken fell in love with her soft nature and asked her out on a date. Little did he know that he himself was the meal of his date Rize. She was a very dangerous ghoul but due to luck, she got killed and her organs were transplanted into Kaneki to save his life. After that, his life became a living hell. He was converted into half ghoul and was dragged into a nasty world where he never got to live his human life ever again. Such a powerful impact this girl had in just one episode.
20. Android 18 From Dragon Ball Z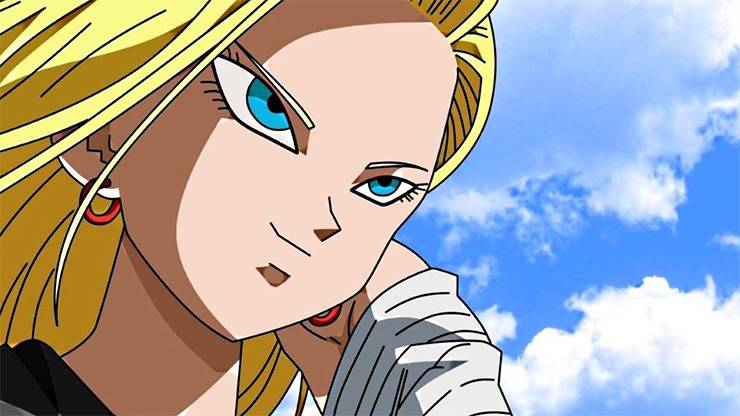 How many of you remember the famous android 17 and 18 from the classic dragon ball z? Android 18 was a robotic figure but she was drawn so beautifully that her enemy kremlin fell in love with her. What is most amusing is that the pretty robot reciprocates his feelings and they ended up getting married!
19. Kaori Miyazono From Your Lie in April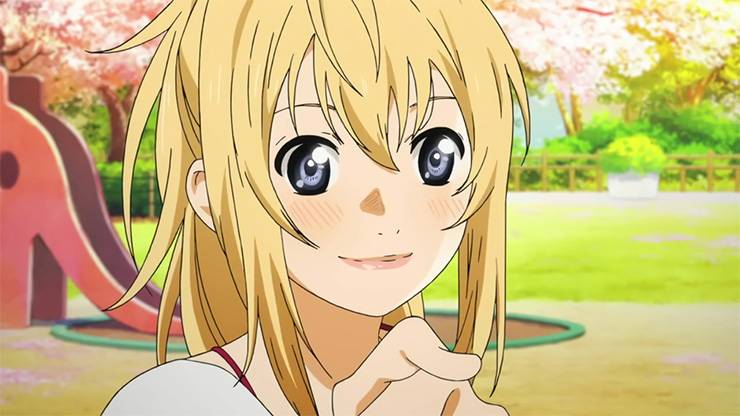 She has to be one of the prettiest female anime girls of all time with her big shiny eyes and long blonde hair. The most eye-catching thing about her is the beautiful violin that she carries and plays so well. She is a free spirit, a bit short tempered but she is very outgoing and independent. She made her way into thousands of people's hearts when she was killed by the deadly disease friedreich's ataxia at the end of the series
18. Akame From Akame ga kill!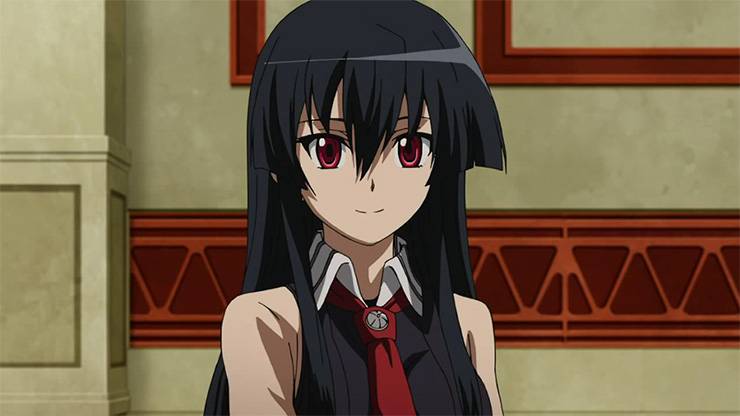 Akame is a young girl with long black hair and red eyes with a very cold nature, mostly because of her harsh training. Although she appeared very cold, in reality, she is just socially awkward and is very caring for her fellows. Because she has a habit of showing her true emotions, she is often mistaken as an emotionless person. The reason for her nature is her poor childhood and the hardship she endured after her parents sold her and her sister. The reason why she is liked by people despite her cold nature is because of her pure heart.
17. Yui Hirasawa From K-On!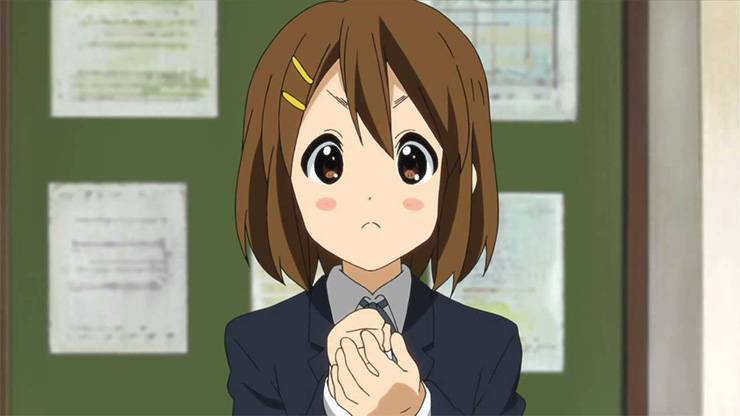 Yui stole the hearts of everyone the moment she appeared on the screen at the beginning of the first episode when she was getting late for school. We all can relate to it, can't we? Yui is a high school cute with an adorable chubby face and shoulder length hair. She is often called the airhead of the group as she is not the brightest girl among them but she is literally a goofball. Very active, fearless, and touchy who likes to be friends with everyone. She loves cute things and loves to eat sweets. In one way, her life is perfect. She has a very lovely warm home with parents who are still in love with each other and often goes on trips, leaving Yui alone along with her younger sister Ui.
16. Misaki Ayuzawa From Maid Sama!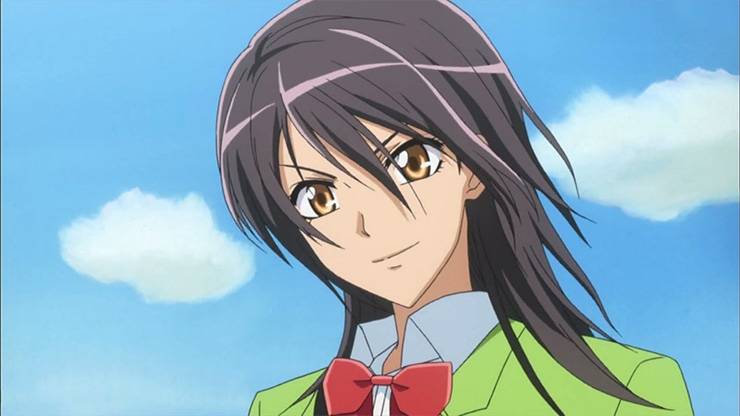 For people who are tsundere girls, Misaki is for them. She is the president of the student committee and is very loyal to her work. She is extremely hardworking due to her poor background, she has to do a part time job so she could help her family which only consist of her younger sister and her mother. Although she is very smart, good at studies and physical activities yet she is very bad at understanding love and showing her true emotions, slowly she opens up to Usui Takumi, the most handsome guy in the school who take interest in Misaki due to her strong nature and they end up getting married in the manga!
15. Violet From Violet Evergarden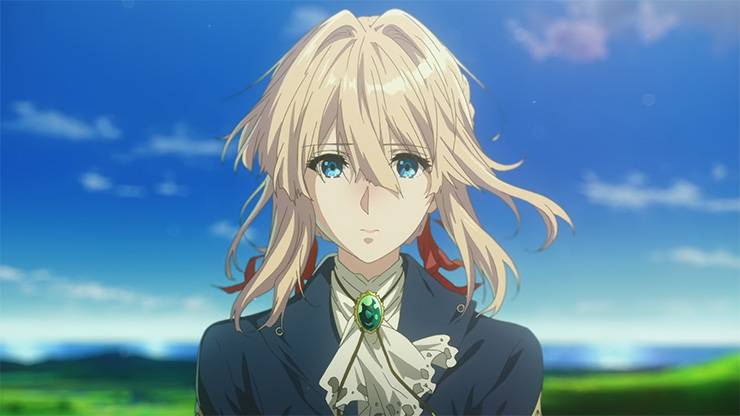 Violet is a very pretty blonde anime girl with blue eyes and pale skin. But despite her delicate looks, she is a former soldier. It was such a shame that a pretty young girl like her was treated as nothing more than a weapon and was educated in such a way that she lost her emotions and ended up lacking human emotions. She was made into a killing machine and would look for adults who could give her orders as she had no idea how to think of what's right or wrong on her own. She carries her journey to understand the meaning of the words 'I love you' said to her by her Major during the war final's battle.
14. Hitagi Senjougahara From Bakemonogatari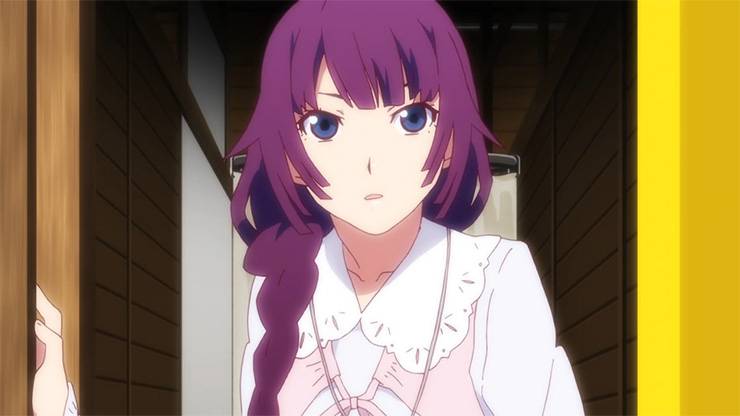 A beautiful girl with long purple hair, blue eyes, and a very attractive figure. She is a third year student in high school with frail looks and doesn't really participate in school activities. She is one of those people who are honest but have a very blunt mouth. She is also an otaku as she often uses the terms like calling herself 'tsundere' and saying words like 'moe'.She is a bit insecure and often attempts to attack or scare the other person by using anything she finds around her as a weapon whenever she is jealous or feels threatened.
13. Kaname Chidori From Full Metal Panic!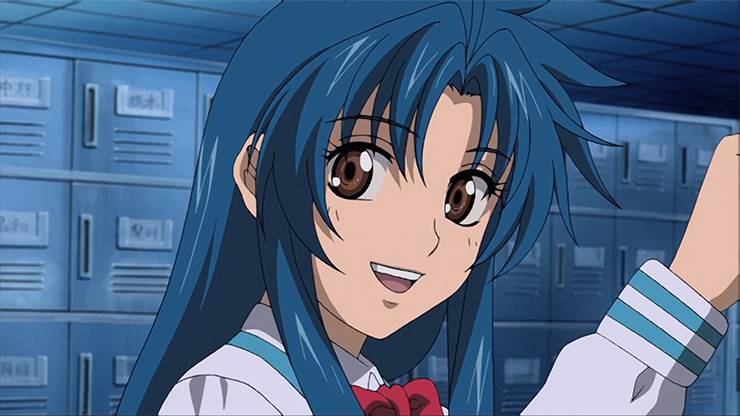 Chidori has long blue hair and often wears a mini skirt. She is a 16 years old school girl who is a role model for everyone. She is a child of a UN official and spent half her life in Japan and half in America that describes her very outgoing personality. As she learned traits of both nations, she was often bullied for it resulting in her being short tempered to hide her vulnerability.
12. Rem From Re:Zero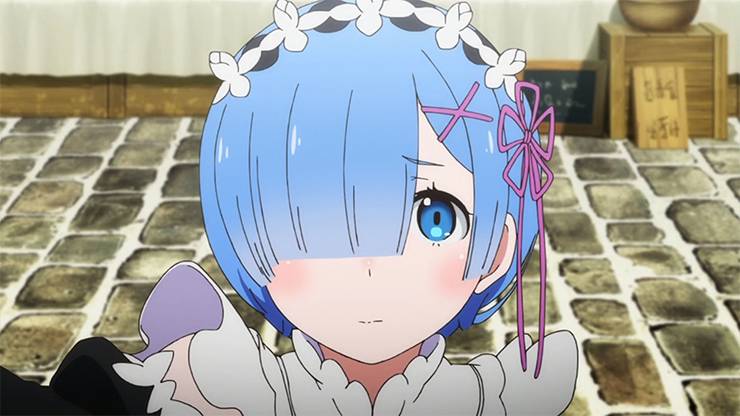 A very cute girl with light blue short hair, hiding one of her pretty blue eyes. She wears a pink ribbon in her hair. Although she is 17 years old at the beginning of the series however she looks way younger due to her cute face. She has a sister who is nearly identical except for the size of their chests. They wear maid uniforms. Rem is extremely loyal and respectful even towards her sister. She became a loyal follower of Subaru after he saves her and stays by his side no matter what
11. Kurisu Makise From Steins;Gate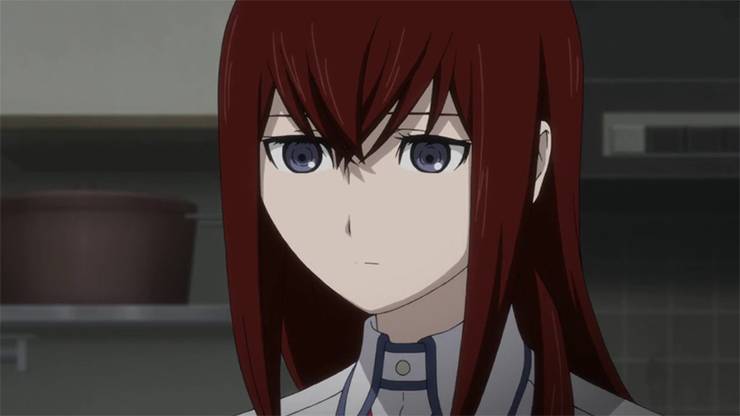 Kurisu is a very attractive and insanely intelligent girl who graduated from university only at the age of 17. She has long brown hair and mesmerizing violet eyes with a slender frame and 160cm height. Her sense of dressing is a bit odd and is seen wearing a white long shirt with a red tie along with black jeans with a belt and finishing her outfit with a long coat As one would expect from a person like her, she is a very mature and calm person and acts very collected even when others are panicking. Apart from that, she often has very good comebacks
10. Shinobu Oshino From Bakemonogatari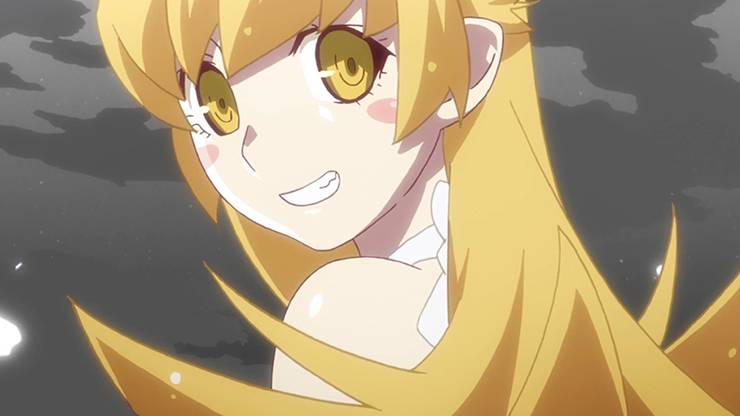 She is a mysterious vampire girl with bright yellow hair and yellow eyes. She used to be called Rola as she was a human princess before she was cursed. Whoever comes closest to her will commit suicide. She changed her name to Arceola when she was converted into a vampire after being bitten by a purebred vampire. She is often seen with bitter expressions, sitting alone somewhere on her own, and has no will to talk to other people.
9. Mirajane Strauss From Fairy Tail
Mira is a white haired beauty who works in the cafe of guild fairy tail and is rarely seen on the battlefield unless it's absolutely necessary for her to fight. She has a very cute face and calm, very soft voice which makes it hard to believe that she is a demon. Mira is the eldest sister of her brother and a younger sister and used to be a rogue when she was little. However, after she lost her sister in a mission due to her over confidence, she got heartbroken and stopped going to the mission, hence changing her appearance from a rogue, fearless girl to a sweet girl who serves everybody drinks.
8. Kagome Higurashi From InuYasha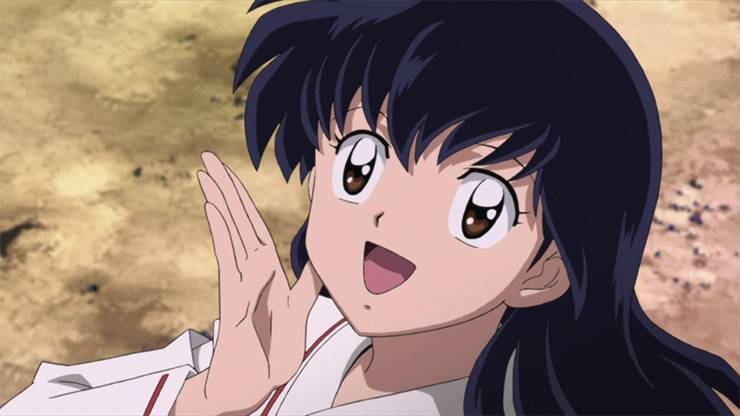 She is the female protagonist of one of the classic anime Inuyasha. Kagome is a very kind hearted girl who belongs to a family of noble people who look after shrines. Despite having a soft and kind nature, she is fearless as she is thought to be the reincarnation of the previous shrine priestess. Appearance wise she is a sweet looking slim girl with long black hair with fringe. She is often seen wearing a short school skirt.
7. Inori Yuzuriha From Guilty Crown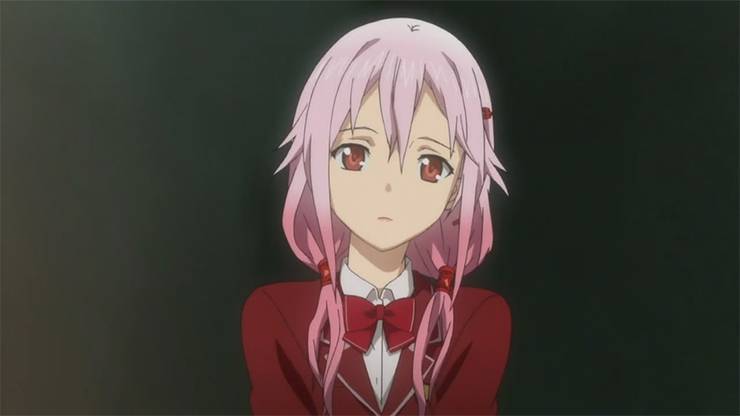 An anime girl who looks as mesmerizing as she is a must include female anime character. She is 165cm tall and has a very fragile looking body. She has icy white pinkish hair and cold eyes with small pinkish lips. Just like her expressions, she has a cold personality and the nature of her job is even contradictory to her slender frame. She is in fact a fighter and is a member of a funeral parlor.
6. Mikuru Asahina From The Melancholy of Haruhi Suzumiya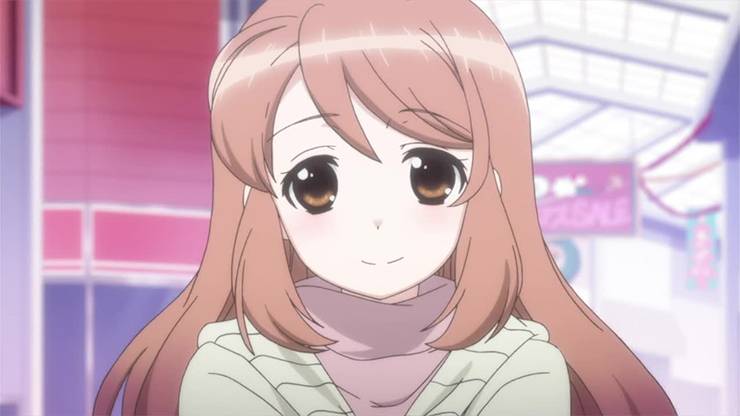 The tempting thing about this particular female anime character is her ability to travel through time. Mikuru is an innocent looking girl with reddish hair and big eyes. Nobody knows where she came from and she is not allowed to reveal any information or else she will end up losing her memory regarding time traveling.
5. Tsumugi Kotobuki From K-On!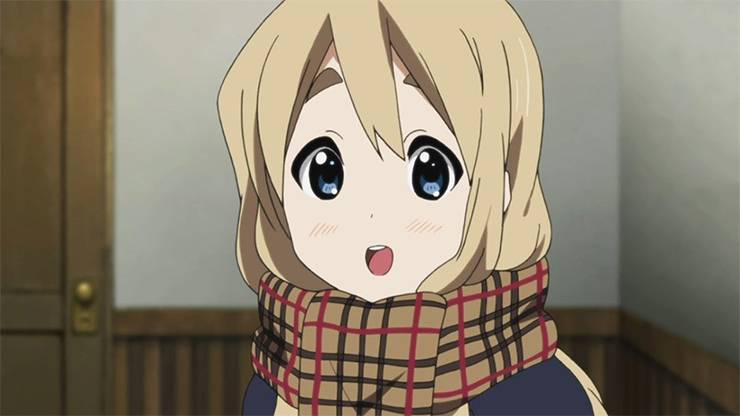 Being the only blonde member of her band, she would stand out often. Besides that, Kotobuki plays the keyboard, and nature wise she is very kind and gentle. Another thing that's very impressive about her is the rich aura that she lets out. She belongs to a very wealthy family and it can be often seen in her manners and the way she often brings treats for her friends. She is a very energetic girl and loves to try new things.
4. Rei Ayanami From Neon Genesis Evangelion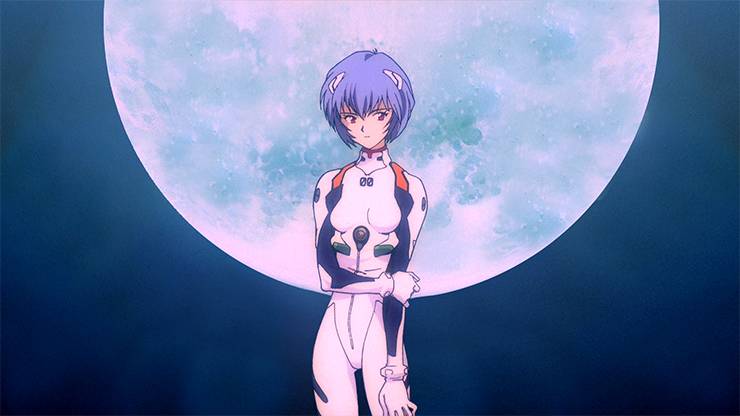 A very pale girl with short blue hair and bright red eyes, Rei is the protagonist of the anime Neon Genesis Evangelion. By profession, she is a pilot and has a very apathetic nature. She is a strong girl who doesn't like to show her misery.
3. Tsuyu Asui From My Hero Academia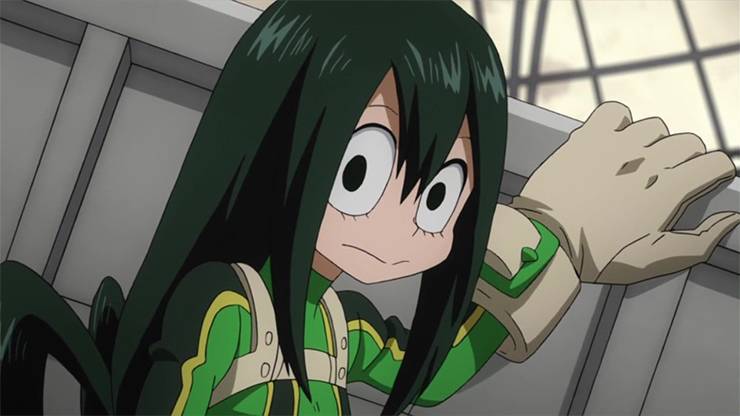 Despite her weird looks, she is still one of the most popular girls in the anime world. She is a student of class 1A in the anime My Hero Academia and in appearance, she has long green hair that is straight and her weird looks makes her look different from other human beings. Her weird looks are the reason for her popularity besides her good time management ability. How she manages the school and house chores perfectly. She is very mature and has a very supportive nature.
2. Moka Akashiya From Rosario + Vampire
If you are into vampire anime, you must've known about her. Moka is a very pretty vampire girl with long pink hair and beautiful eyes. Although she appears very sweet and charming outside, her insides are totally opposite. She is very fierce and bloodthirsty from the inside. She becomes the love interest of the only human boy who studies in the school of vampires.
1. Yui Komori From Diabolik Lovers
Talking about vampire anime, you all must have expected this iconic anime girl who is surrounded by 6 hot vampires under the same roof! Yui Komori is a young, very pretty pale and blonde girl who is sent to a house full of vampires. She has a very naive nature and tries her best to run away from vampires brothers but fails every time and has to be their toy. Despite being in hard circumstances where she was betrayed by her own father, she still has a kind and helpful nature. She is often seen wearing a down shoulder pink shirt followed by shorts, exposing her pale thin legs.
This is the list of the top 30 most popular female anime characters. I bet it must have covered all the female anime characters that appeared in your mind as you read the title of this article. Every female lead in anime series is known for her unique nature and power however some are just so outstanding that they become everyone's favorite. This list represents some of them.
That is it from today's post on Top 30 Most Popular Female Anime Characters. If you do not agree with the points in the post and have some of your own opinions, share them with us in the comments section down below. Keep visiting Animesoulking for more information about Anime and Manga.
Also, Read:
Chandan is the writer of " Top 30 Most Popular Female Anime Characters". Also, Connect with me on Dailykage and YouTube.