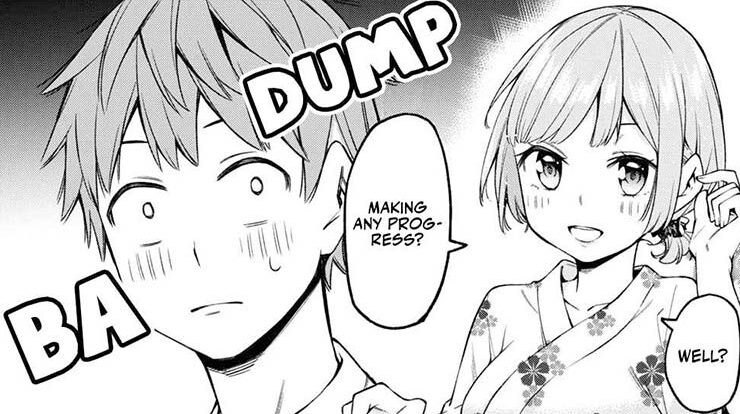 Top 10 New Romcom Manga You Should Be Reading in 2022 – Hey guys!. In this post, I'll be discussing a list of Top 10 New Romcom Manga You Should Be Reading in 2022. These are new romcom manga recommendations you have to read in 2022. Well let's go to the list!
10. Because You Love The Radio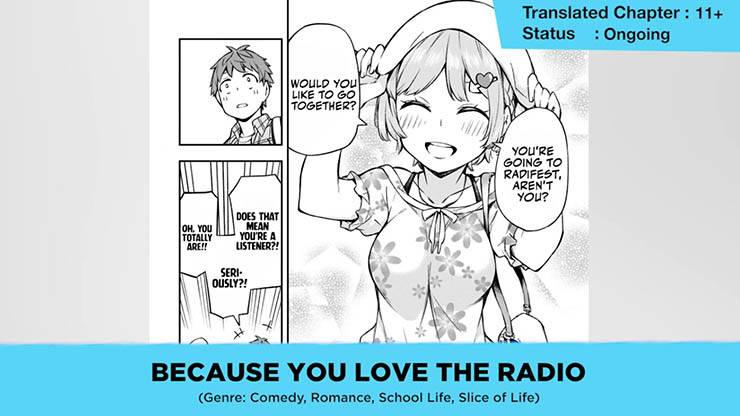 Radio geek, Taiyou Kimishima, spends his high school days dreaming of establishing a Radio Studies club. Unfortunately, it's hard to find people who like radio.
One day, he has a fateful encounter at Radifest lands with a cute girl that share the love of radio as him… which turns out to be an idol that has a history with him. I have to say… they really fight a lot. I think this is a case where the couple who don't get along will eventually fall for each other.
9. Dachi no Imouto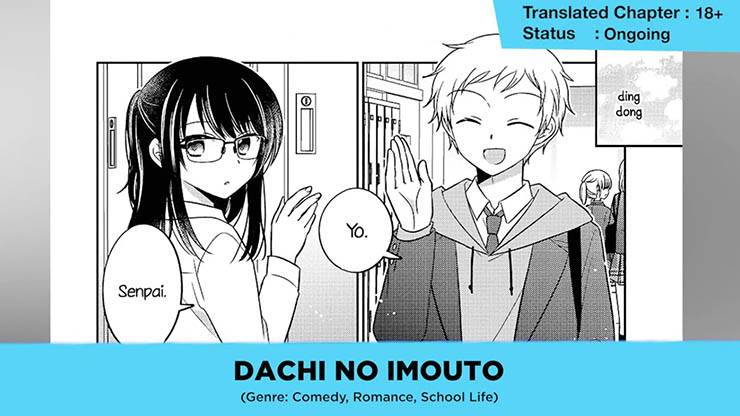 A siscon brother asks his friend to protect his sister from any guy. But he didn't realize, the most dangerous guy is his friend all along! The friend soon fall for the sister, and the feelings turn out to be mutual so they started dating immediately! Now they have to date while hiding it from her brother! Hmmm.. spicy!
8. Next Door Kuroki-San Is Dangerous When She Drinks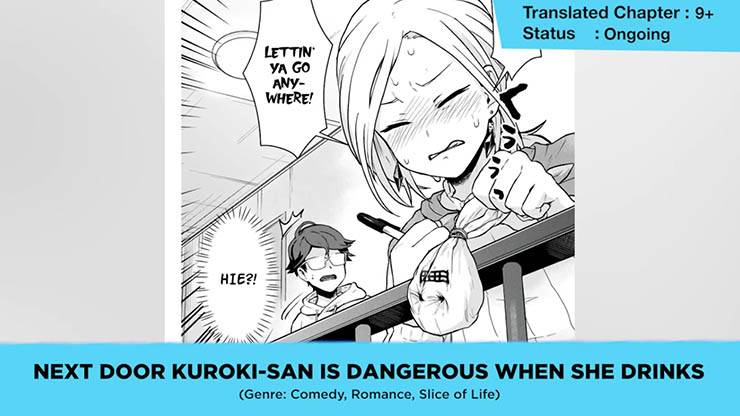 Hajime Goto is a new university student who moved to Tokyo alone by himself from the countryside. In the room next to him, lives a super office worker, Asami, who is beautiful, has a great style, and is very good at her job!
Hajime is excited about his new life and the girl next door, but Kuroki-san has a fatal "weakness"… That is.. she's a really bad drunk, and he has to take care of her!
7. The Serious Succubus Hiragi-san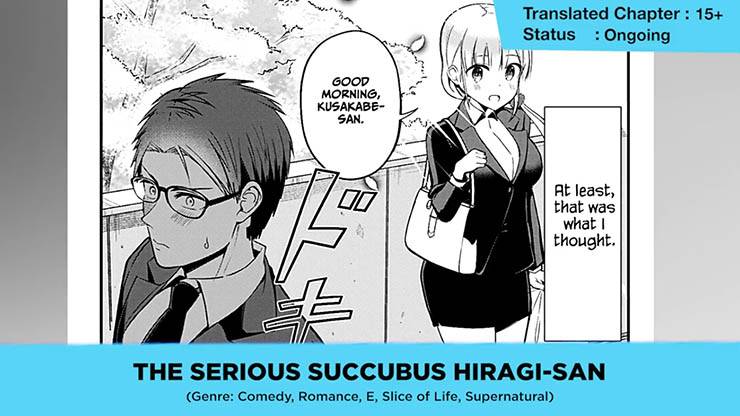 Kusakabe is a man of focus, commitment, and sheer will, where he will never let his desires take control of him! However one day, a cute neighbor, Hiragi-san, appears before him, which turns out to be a succubus! Now he will have to holds back his desire, while she make a move on him!
6. That Girl Is Cute… But Dangerous?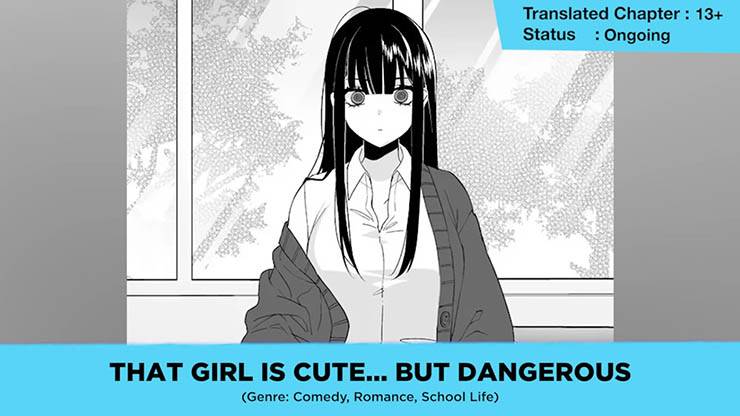 Second year high school boy Kuroki, sits next to a beautiful but a weird girl named Chihara. She has a pair of dead eyes and a bit scary, but she's not a bad person! She's just a girl who wants to make friends with others!
5. Ice Cream Kanojo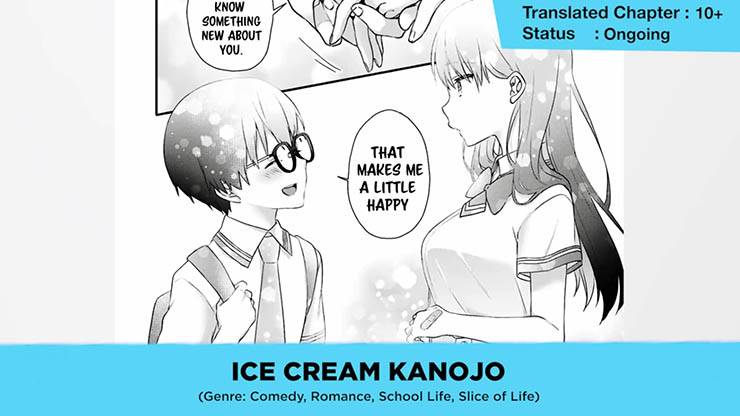 Kanta Date is a completely normal high schooler. This nobody student, however, managed to get a girlfriend. This girlfriend is a real poker-face and to the entire world, seems cold as ice. However, just for Kanta, she is really nice and sweet. Follow this really cute romance between a shy boy and his sweet girlfriend. I'm so jealous man!
4. A Story About a Yakuza and a Detective With a Stern Face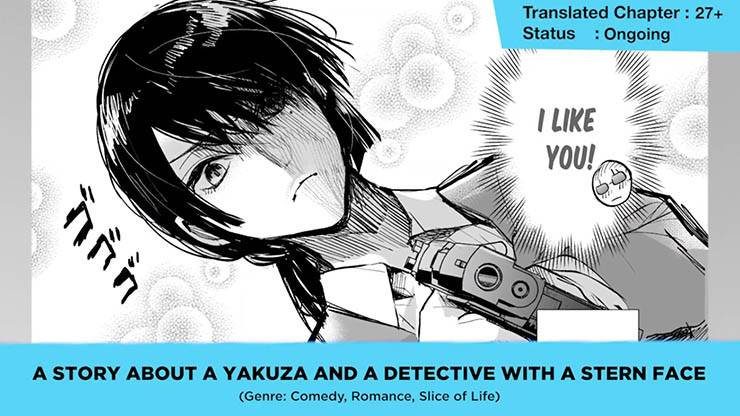 Yeah.. looking at the title alone, it looks spicy, isn't it? Both of them, the yakuza and the detective like each other, but they can't be honest about it! They will eventually date with each other, but they have to hide their relationship because of their status.
3. From Misunderstandings To Marriage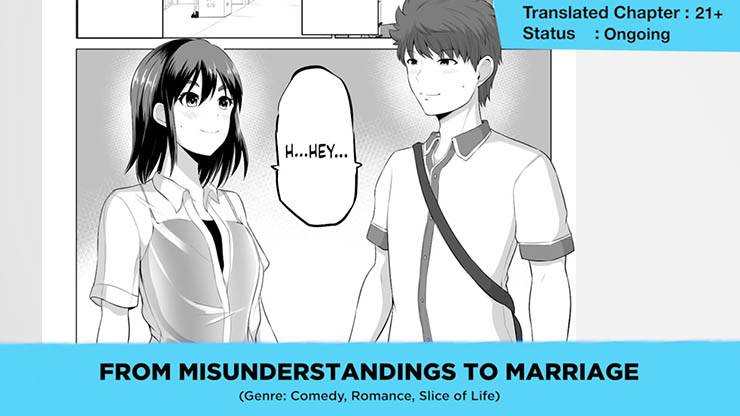 A cute romance story between two co-worker in the same office. They both like each other, but somehow misunderstood that they are not each other's type. But don't worry, they will slowly get closer with each other, and has a progress with a speed of light, without a drama.
2. Shiotaiou No Sato-San Ga Ore Ni Dake Amai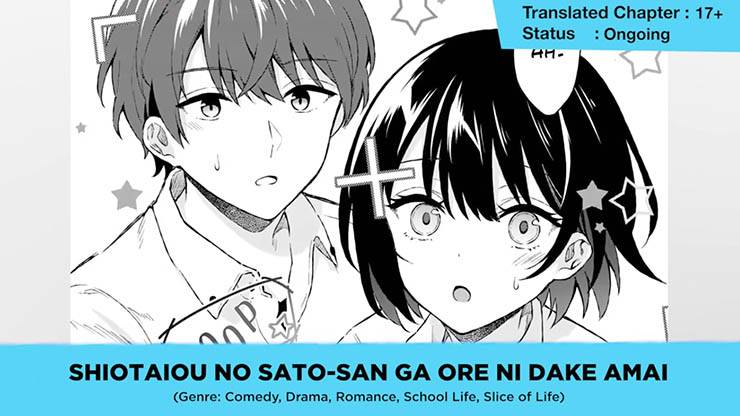 Ahhh.. one of my favorite right now. It has beautiful art and cute romance as well. The couple is both handsome and beautiful, which is honestly quite rare. They are both mutually in love with each other, but they still haven't realized it.
My little complaint is that it has a little drama and misunderstanding at the middle. I hope it get resolved soon.
1. World's First Romcom: Oga & Bebe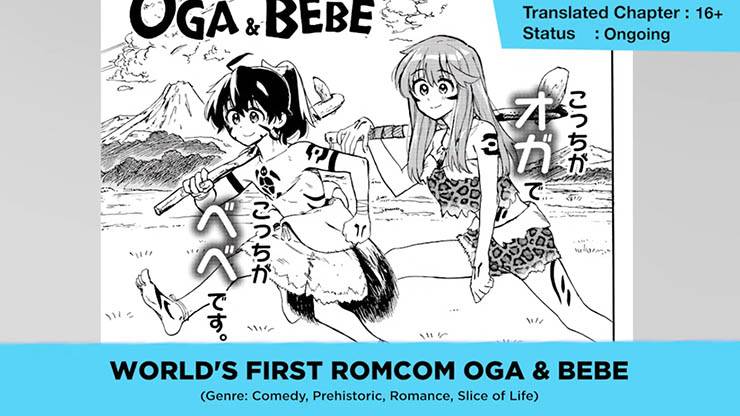 Just like the title said, this is the first romcom in the history of mankind! Follow the journey of Oga and Bebe as they slowly discover the feeling called love! They will experience many kind of new emotions. This one has a really unique world setting, which is really fun to read!
That is it from today's post on Top 10 New Romcom Manga You Should Be Reading in 2022. If you do not agree with the points in the post and have some of your own opinions, share them with us in the comments section down below. Keep visiting Animesoulking for more information about Anime and Manga.
Also, Read:
Chandan is the writer of "Top 10 New Romcom Manga You Should Be Reading in 2022". Also, Connect with me on YouTube and Facebook.