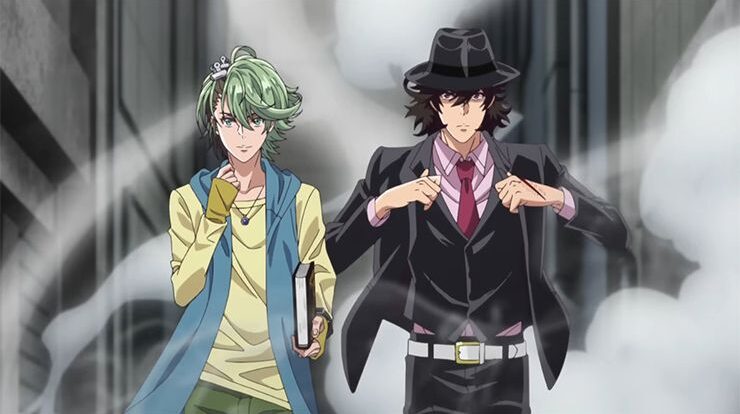 Top 10 Most Anticipated New Anime Summer 2022 –  Hey guys!. In this post, I'll be discussing a list of Top 10 Most Anticipated New Anime Summer 2022. So far this year, we've seen a slew of fantastic anime over the course of the first two seasons.
We had great anime in the winter like Demon Slayer season 2, Attack on Titans Final Part 2, My Dress-Up Darling, and other anime that you might have missed! Then spring rolled around and we got returning anime like Kaguya Sama 3, Rising of the Shield Hero 2, and various new anime that knocked our socks off!
Tomodachi Game, Spy X Family, Summertime Render, and Aoashi are all fantastic anime currently airing this spring! But in today's article, you will see the 10 most anticipated anime that will be released this summer 2022! So, let's get started.
10. KJ File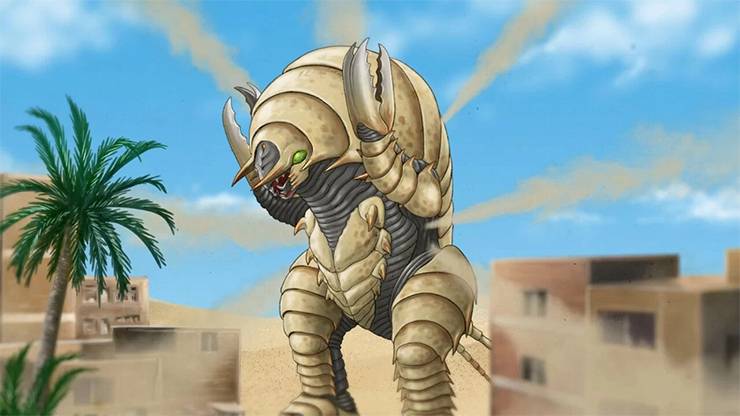 The creators of Yamishibai: Japanese Ghost Stories have teamed up once more to create another paper storytelling anime. In this anime, we have Kaiju Monsters! Kaiju monsters are, well, gigantic monsters. Call them whatever you want, but KJ File will feature monsters similar to those seen in Evangelion, Bleach, Inuyasha, and other great Kaiju-themed anime!
Apparently, in this anime, unique monsters appear all over the world in the twentieth century. So the United Nations Kaiju Observatory was created to fight these monsters. It already has the feel of Attack on Titans, and it's an original anime, so we'll have to wait and see how good it is!
9. The Devil is a Part-Timer! Season 2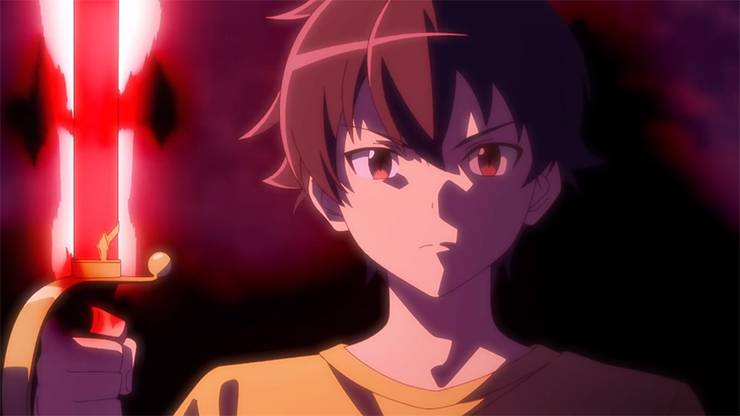 Maou-Sama is finally returning to our screens after nine long years! Most fans have already given up on this one in the previous years but some fans still stuck to the hope of a second season. Well, your hopes have led us here! Season 2 of The Devil is a Part-Timer will premiere on July 14th!
Satan was on the verge of taking control of Ente Isla when he lost to the hero, Emilia. Satan is injured, so he flees to another world and enters modern-day Japan. Satan then takes the name Maou and begins living a regular life, working a part-time job. So what should you look forward to? The comedy! I guarantee that you would laugh like a loon when watching this anime.
8. Uncle from Another World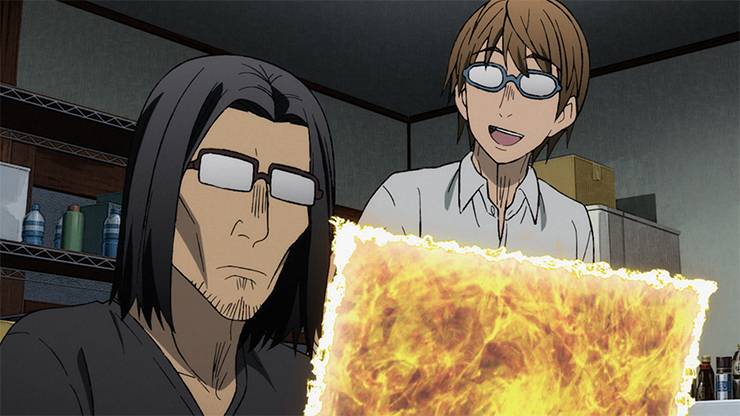 Another Isekai-themed anime. Isekai anime has flooded 2022, and it's not even summer yet! We're looking forward to Isekai Ojisan because it's another good Isekai anime! Before you skip ahead and say, "I'm tired of Isekai anime," you might want to reconsider because the plot does not actually take place in another world!
Takafumi discovers that his uncle, who has been in a coma for seventeen years, was actually in another world! His uncle entered a video game he loved so much. Takafumi's uncle has now woken up from his coma, and he must learn everything he has missed about his own world while he was away. There are a lot of similarities with "Trapped in a Dating Sim" in this anime.
7. Call of the Night
The next anime on our list has an enticing teaser, and I must say that I would definitely watch this one! A NEET sneaks out of his house late at night, hoping to find peace on the streets of Japan. He meets a strange girl who offers to follow him back home and cure his insomnia. Unknown to our MC, the strange girl is a vampire looking for her next meal.
The NEET meets the vampire and her friends and has many epic adventures together before he finally asks to be turned into a Vampire. Unlike The Case Study of the Vanitas, this vampire anime has a more intriguing plot and may be as exciting as Hellsing Ultimate!
6. Fuuto Tantei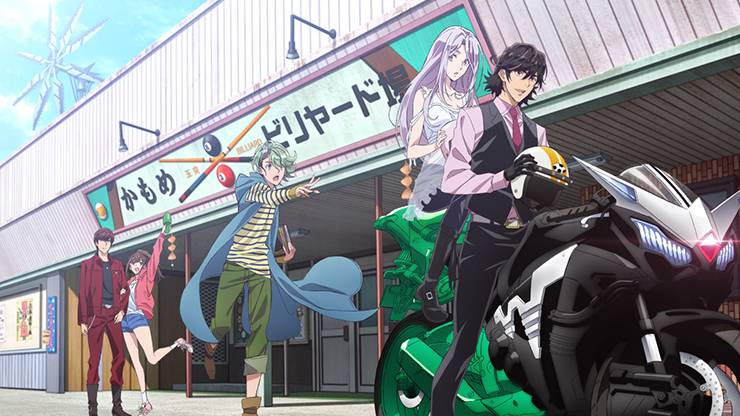 This anime is the first anime adaptation of the Japanese live-action drama Kamen Rider W based on the vintage manga series Kamen Rider. Kamen Rider W is one of several live-action dramas in the Kamen Rider series, it debuted in 2009 and was completed in 2010.
So if you're still fuzzy on what these riders were, picture the Power Rangers! Yes, the actors in the live-action dramas wore costumes like the Power Rangers. Before now, Kamen Rider had animated films made out of it but they all followed a modernized redesign of the original manga. After so many years, we finally get to see an anime adaptation for TV.
Criminals in Fuuto use a doping device called "Gaia Memories," which turns them into super-powered monsters known as "Dopants," and they begin wreaking havoc as they please. However, some people use this doping device for good, so they act as detectives to solve and prevent criminal crimes.
5. Harem in the Labyrinth of Another World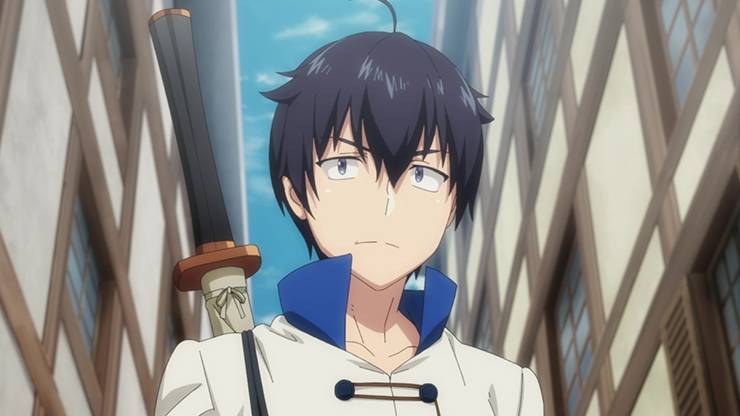 Isekai, Harem, and infinity holy beams! Well, this one is sure to be a bumpy ride. Michio Kaga is your regular high school student struggling with life and society when he lands on an odd website. He creates a virtual character and gets transported into a new world.
The fun here is that he created a cheat character with good looks, a good physique, and pretty much everything else you'll need in a new world. This anime is a Video Game Isekai, similar to Isekai Ojisan, and it would be fantastic!
4. The Maid I Hired Recently Is Mysterious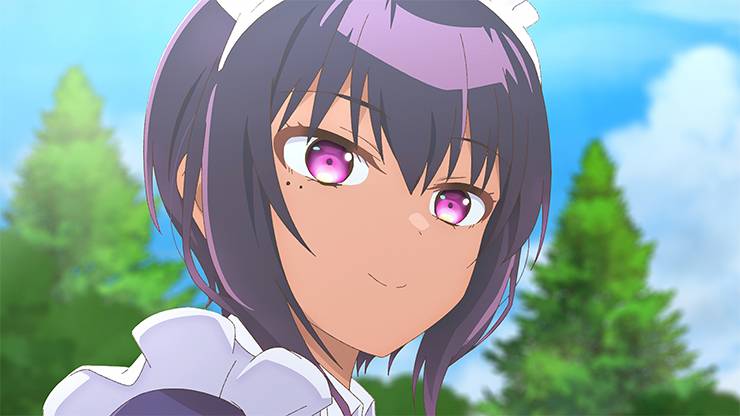 Romance! Comedy! A wealthy family hires a maid for their son, Yuuri, but Yuuri sees the new maid as suspicious and full of mischief. The maid, Lilith, is not actually suspicious.
She grows to love Yuuri, and the plot is about the relationship between the cautious Yuuri and his wonderfully charming maid in this day-to-day oddball romantic comedy. Still, a young, attractive maid with big jugs and a young boy? Yeah, that is pretty much very suspicious.
3. Made in Abyss: The Golden City of the Scorching Sun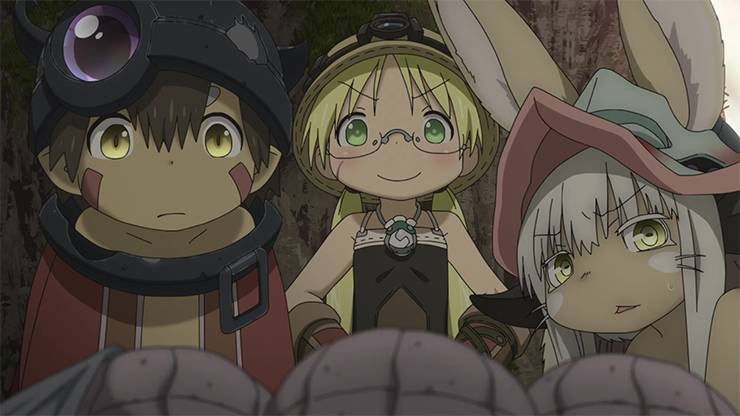 After all those canon movies, we are finally getting a second season. This anime was emotional and impactful for many fans, including myself, and we can't express how happy we were to learn that season 2 drops in 2022!
Their adventures down the chasm continue in the second season, which, given that it follows the previous movie, will most likely begin when Reg, Riko, and Nanachi leave the capital of the Unreturned.
2. Sword Art Online: Progressive Movie – Kuraki Yuuyami no Scherzo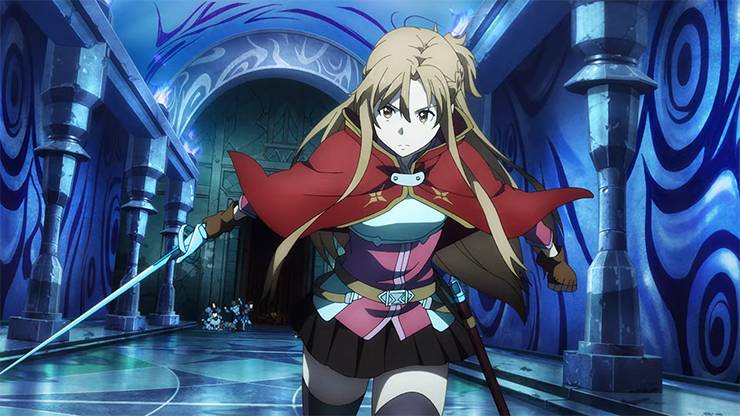 Sword Art Online releases another canon movie based on the SAO: Progressive light novels. Sword Art Online has got to know when to call it quits but they don't so that's why most people do not know about this new movie yet!
Many fans left the SAO franchise during the Alicization stage, and I honestly do not blame them. But I am not here to throw light on SAO's flaws; I am here to announce the new movie. Yes, there have been many new movies and games based on SAO, and there will be another this year. The plot is unknown this time, but since it's SAO, we know what to expect!
1. Overlord IV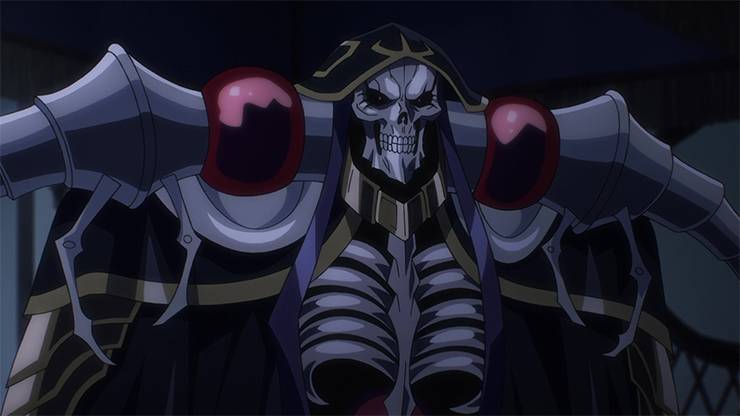 Overlord IV Finally, at number one and the most anticipated anime on our list, we have Overlord season 4! It has been four years since the last season aired and although I understand that this anime a hand in the delay of the fourth season, I still want to haul out MadHouse Studio for making us wait this long!
Overlord's first season aired in 2015, and fans have been smitten with this Isekai anime ever since because of the overpowered MC who literally rocks the Video Game reality world. Yes, we all miss Ainz Ooal Gown, the sorcerer-king, and he will be back on July 5!
That is it from today's post on Top 10 Most Anticipated New Anime Summer 2022. If you do not agree with the points in the post and have some of your own opinions, share them with us in the comments section down below. Keep visiting Animesoulking for more information about Anime and Manga.
Also, Read:
Chandan is the writer of "Top 10 Most Anticipated New Anime Summer 2022". Also, Connect with me on YouTube and Facebook.