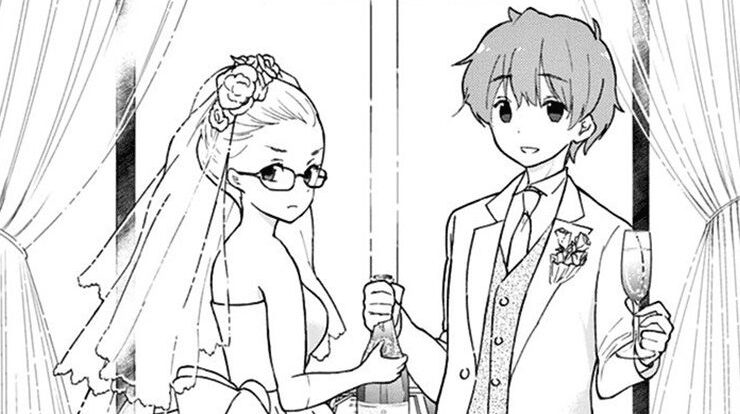 Top 10 Wholesome Romance Manga Between Married Couple – Hey guys!. In this post, I'll be discussing a list of Top 10 Wholesome Romance Manga Between Married Couple. These are married couple romance manga recommendations. Well, let's go to the list.
10. Itonami Itonamezu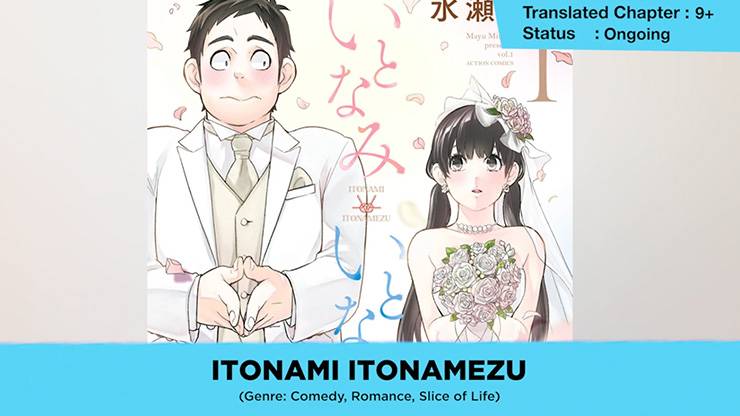 This is a story about how a man and a woman who have never been in a romantic relationship before, start their newlywed lives.
Sumioka Kiyoshi, a shy and innocent young man, meets a girl working at a bento shop one day, and he falls in love with her at a first sight. He immediately propose to her… and fast forward the time a bit, soon they will start their marriage life.
9. Uchi no Yome wa Jibun no Koto shika Kangaenai!!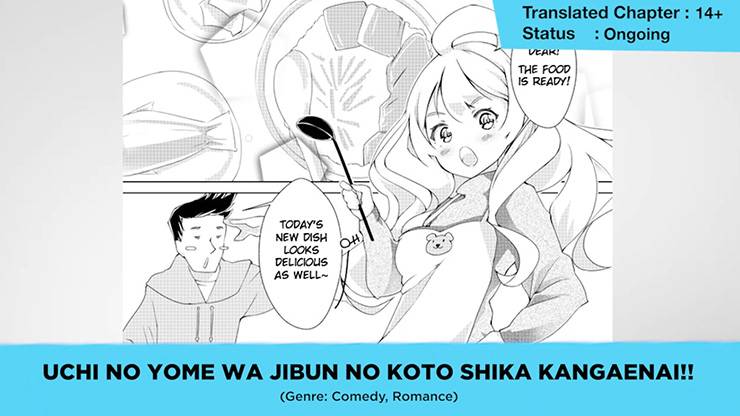 A story about a wife who married a man because of his money… or… is it? One day, the husband is being laid off by his company. He thought the wife would leave him. To his surprise, the wife wants to support and still stay with him. Follow a daily life between a hard working man and his supportive wife.
8. My Wife is Niizuma-Chan
Niizuma-chan and Daa-kun are moved in an apartment and started living together as newlyweds. Inexperienced and easily embarrassed, Niizuma slowly gets used to her role as a new housewife. This is a simple, yet relaxing manga about their story as a married couple.
7. Manabi Ikiru wa Fuufu no tsutome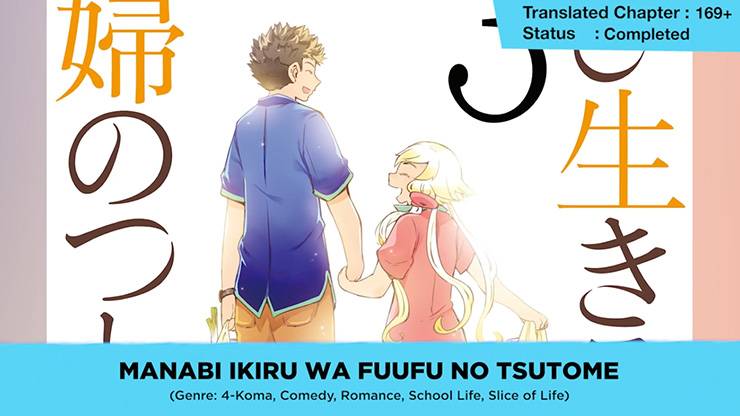 Hiroshiman boy Onijiro Otogi, and Russian girl Paulina are a newly-wed couple in their 3rd year of high school. They only recently returning to Japan to finish their education after years of living as neighbors in the USA. Together, they will go to school while also being a married couple.
6. Dear Sir… I Married A Killer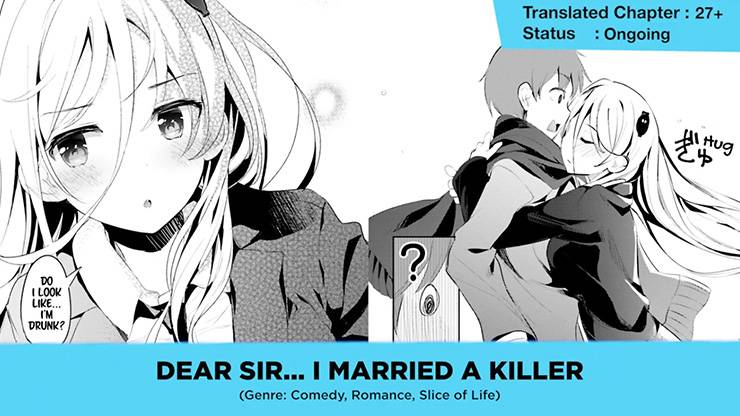 Just like the title said, this chad just married to a girl named Setsuna who is a hitman in the underworld on a whim. She's a bit weird and scary but cute at the same time. Even though he doesn't understand his wife behavior sometimes, they are still in love with each other.
5. A Happy Couple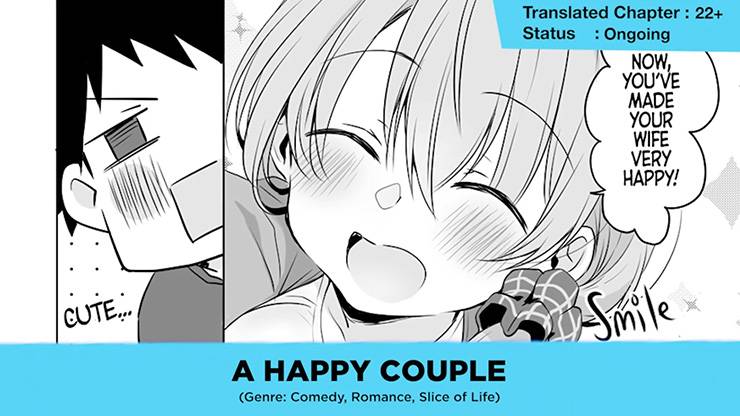 This one is a sequel of My Company's Small Senpai, a cute office romance manga where the couple is now married. Follow their happy marriage life, where they always flirt with each other (I'm so jealous!!)
4. Alcohol is for Married Couples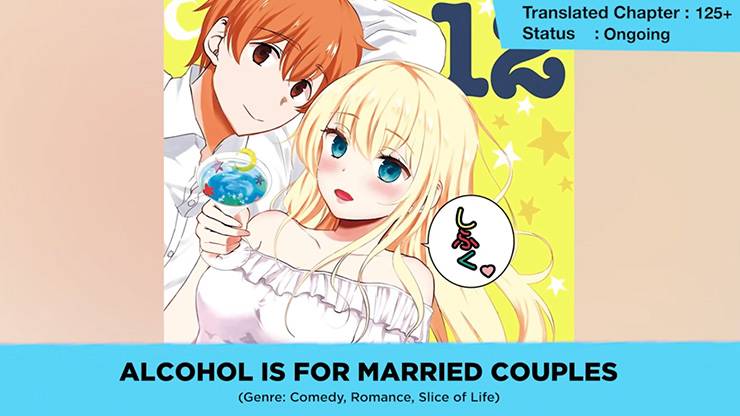 The "slightly sweet tipsy couple comedy" manga centers on Chisato Mizusawa, a cool and composed office worker. The story follows Chisato's daily life as she enjoys the drinks made by her bartender husband. She will show her cute side to her husband when she's a little drunk by the alcohol.
3. No Guard Wife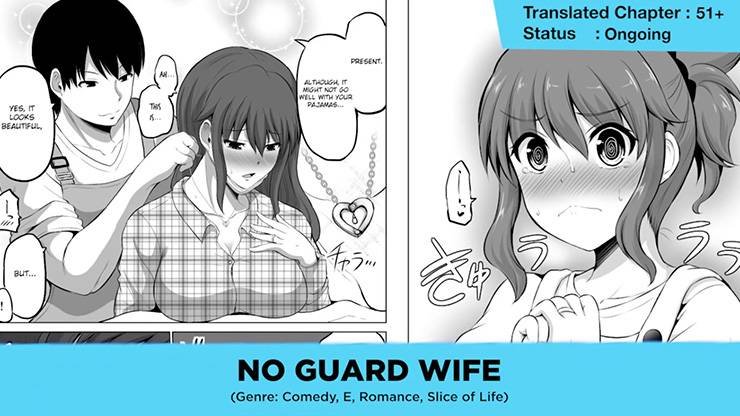 Just like the title said, the story of a bride who has high love attack power but her defensive power is 0. Every time when the wife tries to attack the husband, the husband would do a reverse uno card and make her all flustered.
2. We May Be An Inexperienced Couple But…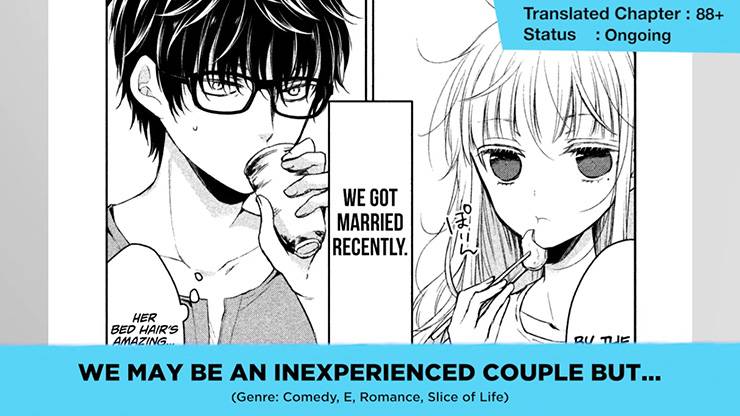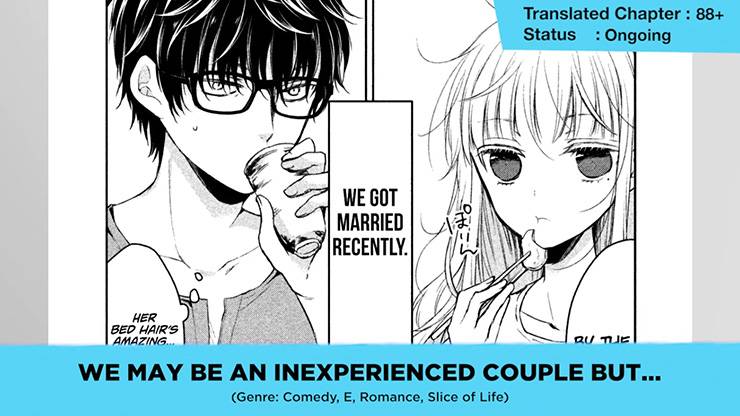 This is a story of Ikuma and Sumika, two childhood friends who recently got married and started a new life together.
At first sight, they seem like a happy couple with nothing to worry about, there is one problem: they have trouble having ehem… ehem… With both of them having zero prior experience, this awkward couple tries their best to do it. Spoiler alert : They finally managed to do it!!!
1. Tonikaku Kawaii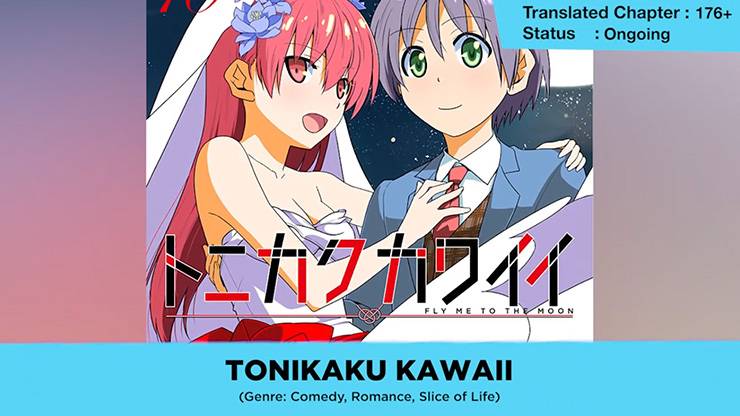 On the day of his high school entrance exams, Nasa encounters a mysterious and beautiful girl. Nasa is smitten by her, and as he's trying to call that girl… He almost got isekai-ed by truck-kun. He thought he was dead, but he is saved by her.
Nasa then stubbornly pursue her and immediately ask her out. Then the girl said if he wants to go out with her, he should marry her… Which.. he did… and soon they will start their married life.
Hmmm… Married life… In these manga, it always portrayed as wholesome and beautiful things… But the thing that I know in real life is not as pretty hahaha…
That is it from today's post on Top 10 Wholesome Romance Manga Between Married Couple. If you do not agree with the points in the post and have some of your own opinions, share them with us in the comments section down below. Keep visiting Animesoulking for more information about Anime and Manga.
Also, Read:
Chandan is the writer of "Top 10 Wholesome Romance Manga Between Married Couple". Also, Connect with me on YouTube and Facebook.