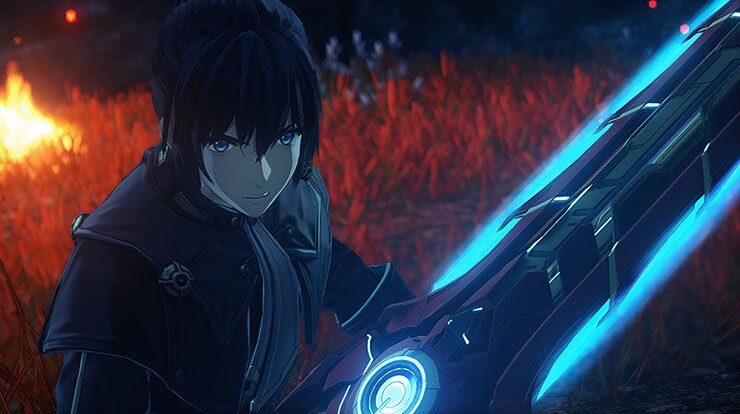 Top 10 Most Popular Games of 2022 – Hey guys!. In this post, I'll be discussing a list of Top 10 Most Popular Games of 2022. This list is based on the judgment of an international show 'The Game Awards'. The game which has got the most number of nominations deserves to be called the Best Game. So let's just get right into it.
10. Xenoblade Chronicles 3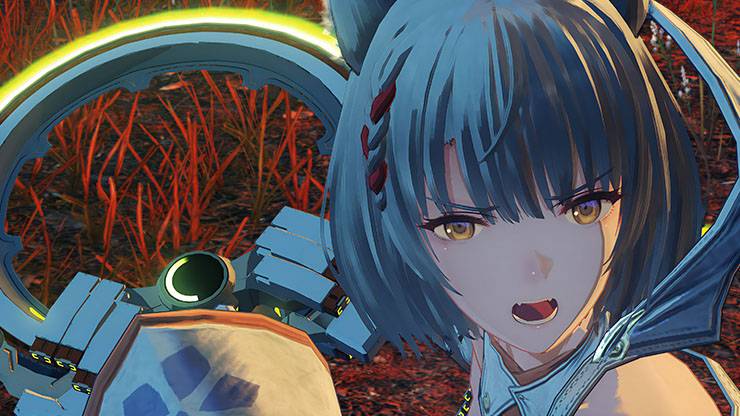 Xenoblade Chronicles 3 is a Nintendo Switch-exclusive action roleplaying game which is developed by Monolith Soft. It is the finale of the Xenoblade Chronicles franchise. We experience the world of Aionios in this game, where the nations of Keves and Agnus are at constant war with one another.
Its 3D gameplay looks pretty good, and many niche characters can be seen here, action and visuals are enjoyable as well because of its overall features, along with roleplay and music, it has been nominated for the 'Game of the year' award.
9. Immortality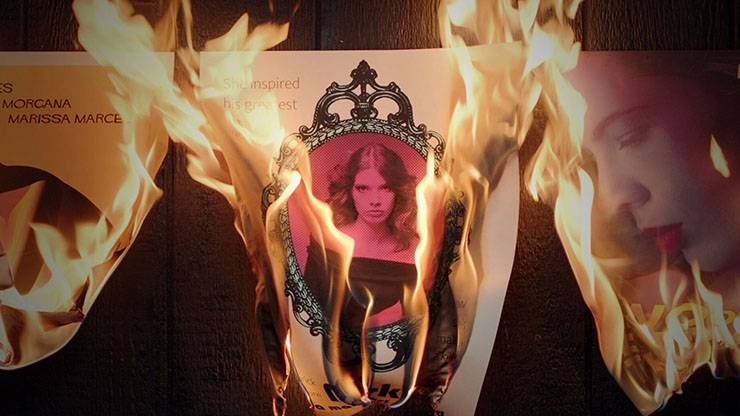 Majority of the readers, here, might not have heard about the game 'Immortality'. It is a different kind of game where interactive film gameplay can be seen. Sam Barlow has developed and directed it.
We play the role of a detective here, where we have to solve the mystery of a missing actress. It features the actually recorded full-motion videos which we have to decode to progress. It is a very interesting game, therefore it has been nominated for the 'Best game direction' and 'Best narrative award'.
8. Tunic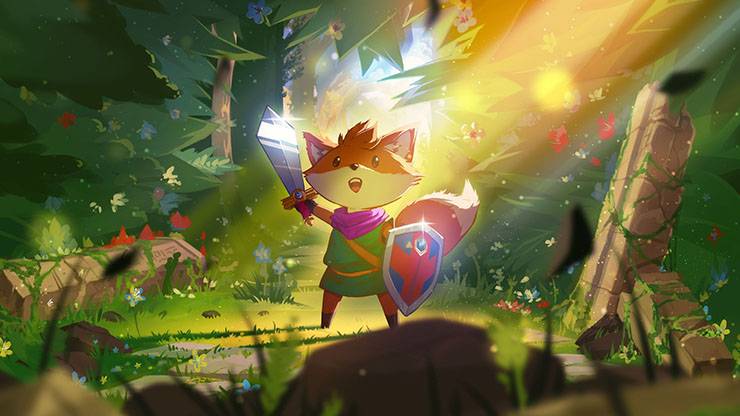 Tunic is a beautiful action-adventure game developed by Andrew Shouldice. It was launched for Windows, Mac Switch, and Consoles, this year. In this game, we are a cute fox who is on a complicated quest because it doesn't have a definite straight-forward storyline and we have to explore our goals ourselves.
There are a lot of twists and turns which you will understand better when you play it. The developer has made the world very beautiful and bright, and it has a lot of variations and because of these qualities, this game has been nominated for 'Best indie' and 'Action-adventure' categories.
7. Sifu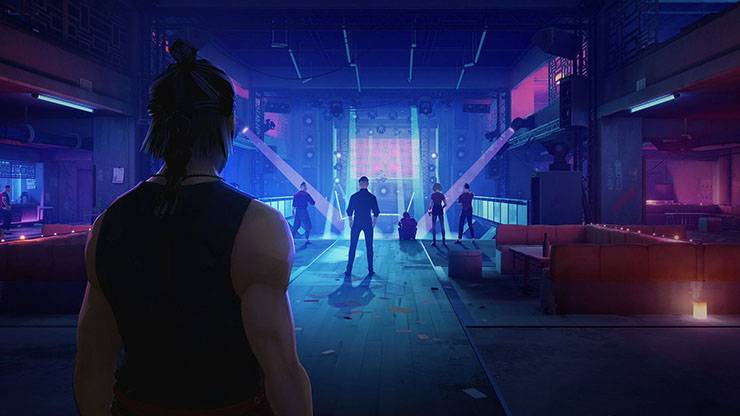 Sifu is an intense close combat action game, which has been developed by Sloclap and it is set in modern-day China. In the story, the protagonist's father is killed and to seek revenge, he goes to different locations and fight. The unique feature of this game is that we don't die when our life is used up instead, we come alive after a few seconds, but we grow older by a few years after each death.
We begin at the age of 20 and we can go up to the age 70 because every time we die we get older, and we can't fight properly and if we die at the age of 70, our game restarts from the beginning, that is why we should not take the quick revival feature for granted and we should play carefully.
Its graphics are very good and watching the combat moves and scenes make us feel as if we are watching a Hollywood movie, that is why it has been nominated for the 'Best action' and 'Fighting game award'.
6. Call of Duty: Modern Warfare II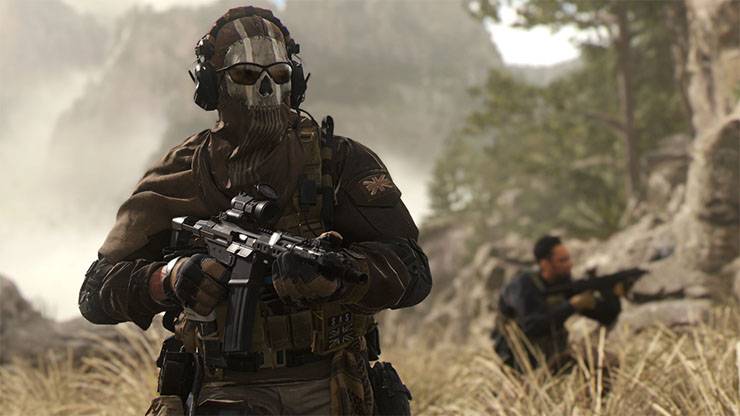 Everyone has heard about Call of Duty and the reboot of its most famous modern warfare trilogy is running successfully. Launched in October this year by the publisher Activision, Modern Warfare 2 is a first-player shooter game. where we are the commandos of the special forces and we go to different locations to complete our objectives.
Graphics of this game is too good, and gameplay is quite immersive as well. It has iconic characters such as Captain Price, Ghost, and Soap MacTavish. Along with the excellent animation, dialogue and gameplay mechanics, multiplayer is also very nice, and that is why it was nominated for the 'Best action game' and 'Best multiplayer' categories. Along with that, its audio is very good.
5. A Plague Tale: Requiem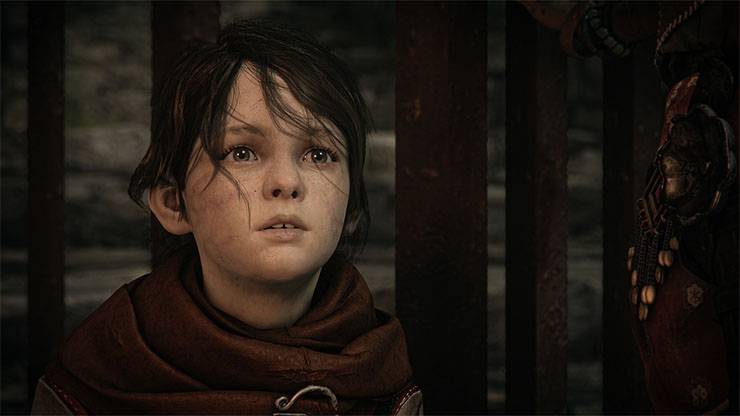 A Plague Tale: Requiem is an action-adventure game, developed by Asobo Studio, and it is a sequel to the 2019 game A Plague Tale: Innocence. In the storyline, we continue the story of Hugo and Amicia, where they have to survive by avoiding the black plague rats and French soldiers. The deadly rats are both our friends and enemies.
Stealth is our main play-style here which we have to use to progress safely in this mission. They have tried to accurately showcase the 14th century world, when the bubonic plague was rampant and the character arc keeps the players connected to the storyline, that is why it has been nominated in the categories such as the 'Game of the year' and the 'Best narrative'.
4. Stray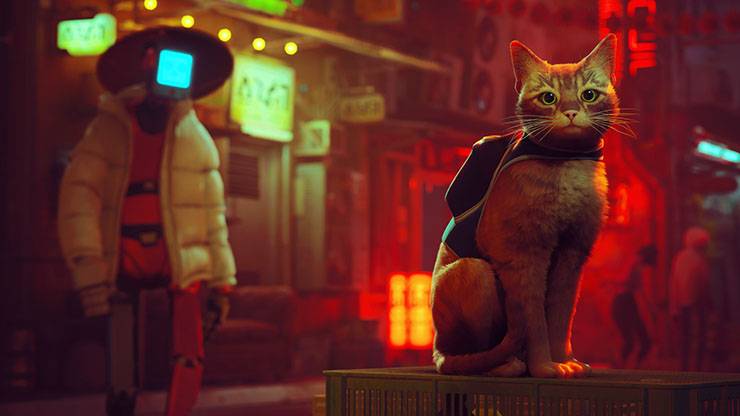 This game was one of the most unique entries of this year Indie developer BlueTwelve Studio has developed it and Annapurna Interactive has published it. In this game, we control a cat, which is trapped in an underground city after getting separated from his friend and surprisingly, this city is ruled by Robots, who once were the servants of the humans of that underground city.
Our cat tries to go to the surface of the underground city with his AI drone. and he receives some help from his robot friends. Although it is a low-budget game made by a small team, it gives a good gameplay experience, where the environment is very pleasant and that's the reason, it was nominated for 'Game of the year', 'Best Indie game', 'Best art direction' and other such categories.
3. Horizon Forbidden West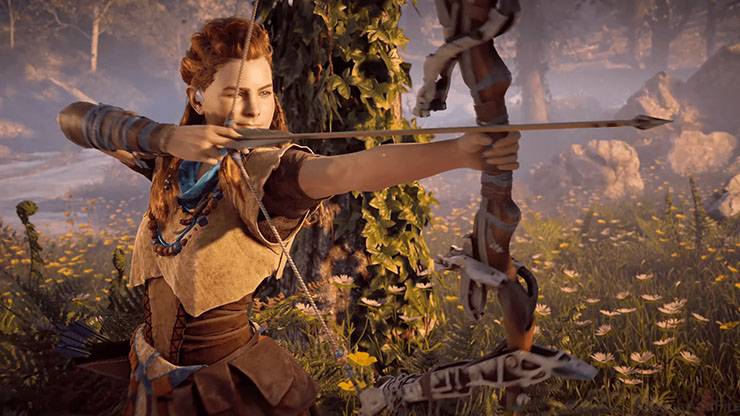 Horizon Forbidden West is one of the biggest launches of Sony this year. It is a sequel to the 2017 game Horizon Zero Dawn. We explore a post-apocalyptic world in this game, which is based in the United States and famous locations such as California and Las Vegas are featured in this game.
The beauty and infrastructure of these places are now completely destroyed and now, humans and dangerous Robo-machines are warring. Sometimes among themselves or sometimes with each other. In the storyline, we continue the story of the protagonist Aloy, who is searching for a cure to heal the planet.
At the same time, we have to fight many villains and machine creatures, many of them look creepier than the flesh creature. This game is very beautiful, that is why it has been nominated for awards such as the 'Game of the year', 'Best action adventure' and 'Best game direction'.
2. Elden Ring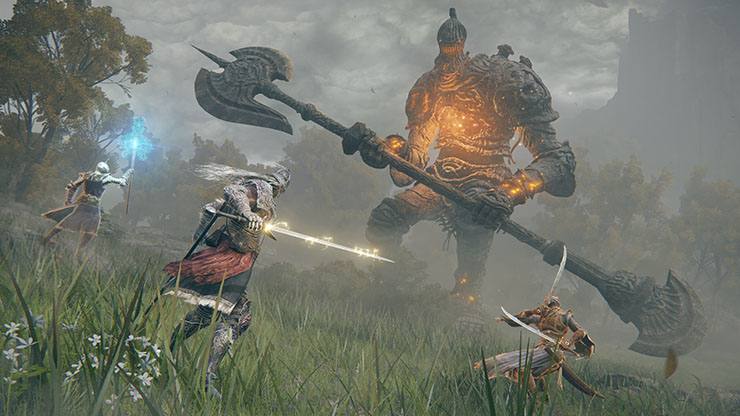 Elden Ring is an action roleplay game published by Bandai Namco, set in an open world. We can select a character from the class of characters in the beginning, every class has their own dedicated attribute, capability, and equipment.
In the story, we have to revive the Elden ring to become the Elden lord and for that, we have to fight a lot of demigods. They have unique powers which they have acquired from the broken parts of the ring. The game has a dark environment that suits its gameplay. Along with the 'Game of the year', it has been nominated for best roleplay, narrative, and score.
1. God of War Ragnarök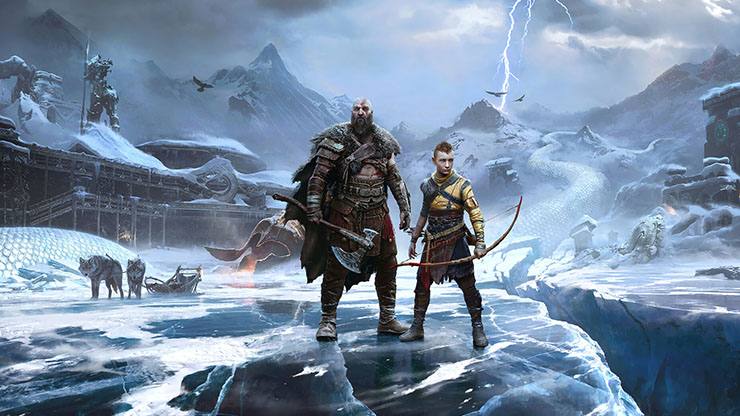 God of War is one of the flagship series of Sony Interactive Entertainment which has been there for 17 years and it has not been even a month since the release of its latest title, yet, due to its popularity, its first-day sales broke several records in the gaming industry and in its first week, it became the Most-selling first-party PlayStation game.
God of war Ragnarok is an action-adventure game where we play the protagonist Kratos and his son Atreus who are very powerful mystical warriors.
During its wonderful storyline, we experience some exciting action and beautiful visuals, where we get a chance to fight everyone from lethal creatures to gods because of these features, it was nominated for the 'Game of the year', along with the 'Best action adventure', 'Best narrative', and 'Best score and music'.
Out of all the games featured in this list, this game got the most nominations and that's why we have placed it as number one.
That is it from today's post on Top 10 Most Popular Games of 2022. If you do not agree with the points in the post and have some of your own opinions, share them with us in the comments section down below. Keep visiting Animesoulking for more information about Anime and Manga.
Also, Read:
Chandan is the writer of "Top 10 Most Popular Games of 2022". Also, Connect with me on YouTube and Facebook.