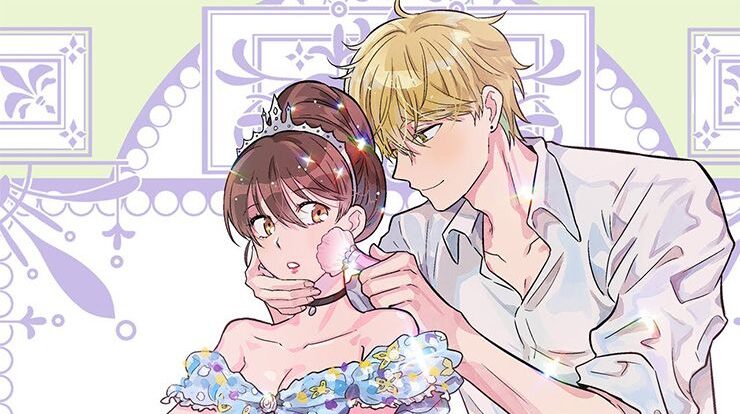 Top 15 Best Romance Webtoons You Should Read Now – Hey guys!. In this post, I'll be discussing a list of Top 15 Best Romance Webtoons You Should Read Now. There are plenty of romance series in Line webtoon, and I've read at least 1 chapter of all of them.
Now about what's included… First they should be officially tagged as "Romance". Second is that the series is available in English Line Webtoon only. So we can't include those that are not yet available in English, neither can we include those that are published in other platforms. Well, let's go to the list.
15. Seasons of Blossom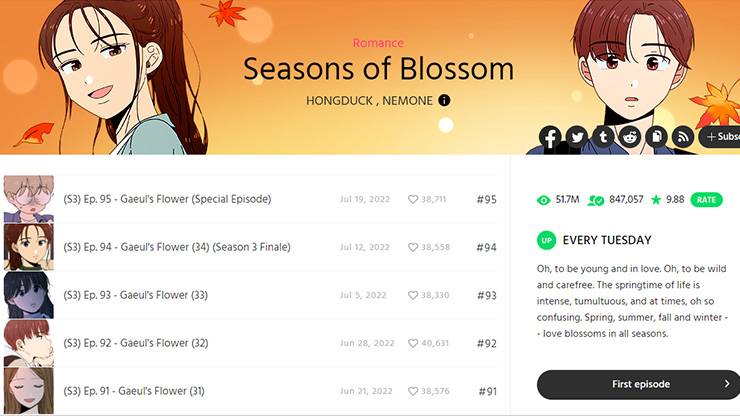 It focuses on a different couple for each season, but the stories are connected. The first part was pretty fun, but the second one is… tragic. Thinking about it still makes me cry ugh.
14. Secret Playlist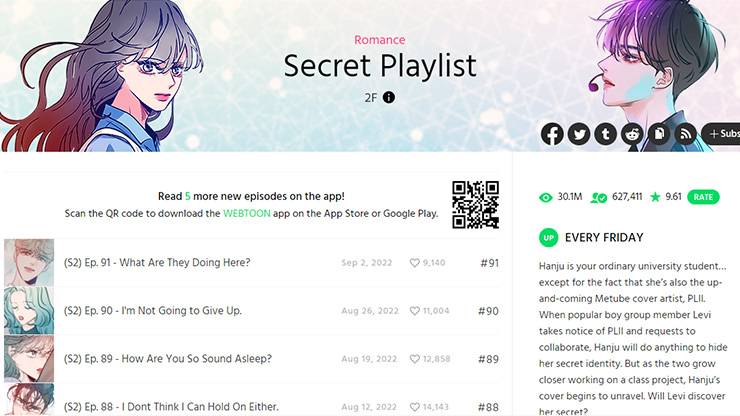 There isn't much humor on this but when it shows the funny parts, it cracked me up a lot. Things get more exciting when the second male lead showed up…
13. Salty Studio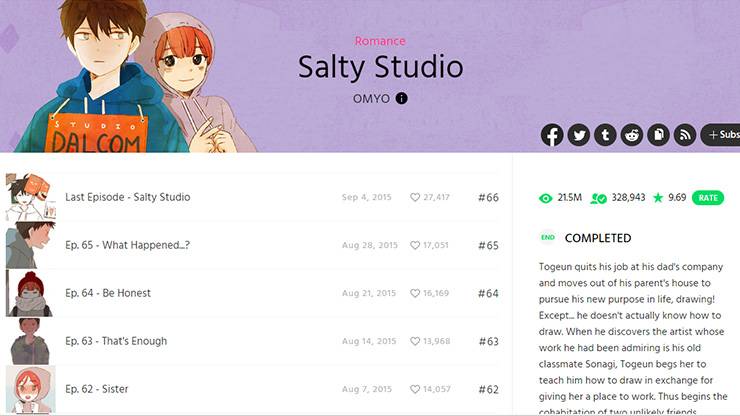 It looks bland at first impression, but after giving it a few chapters, it's quite surprising how wacky and colorful it actually is.
12. The Matchmaking Baby Princess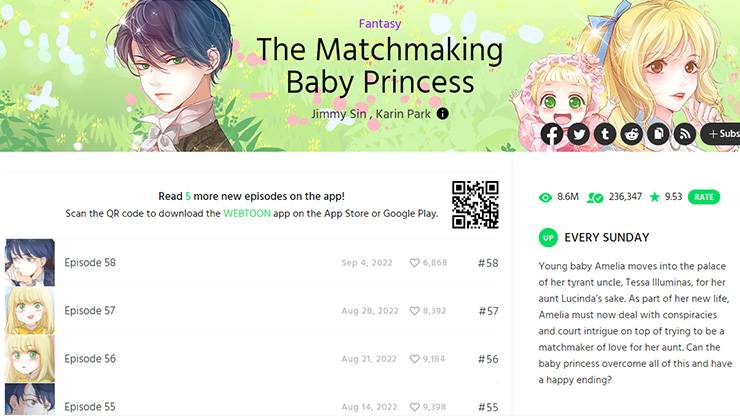 It's one of the few decent romance fantasy isekai manhwa out there. Not to mention, one of the most amusing ones.
11. Devil Number 4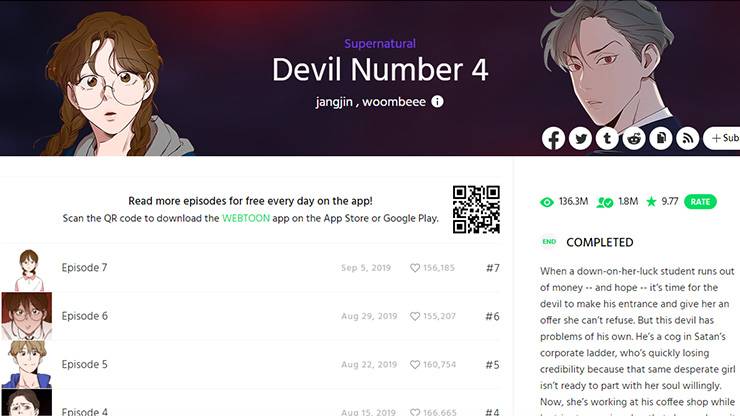 I love the devils and angels stuff here more compare to the romance, but it later grew on me. This is such a good series.
10. Romance 101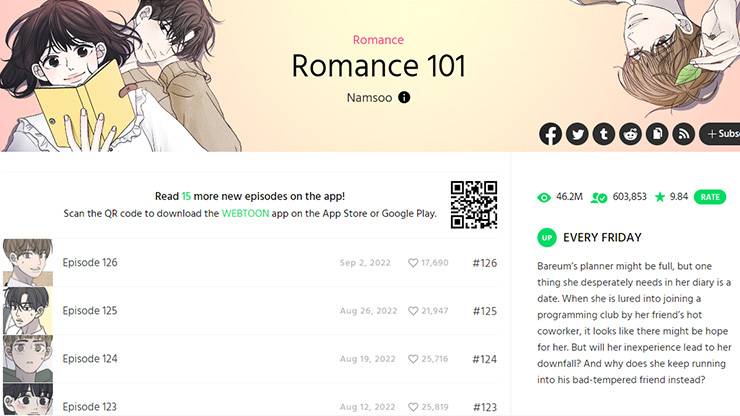 The female lead's situation is sometimes being portrayed with gaming elements, and I find that so creative. It's also not often for me to see computer science majors in a romance manhwa.
Well, the romance here is kinda slowburn, but it's still well done. Not to mention, the characters are charming and the series is very amusing.
9. Miss Abbott and the Doctor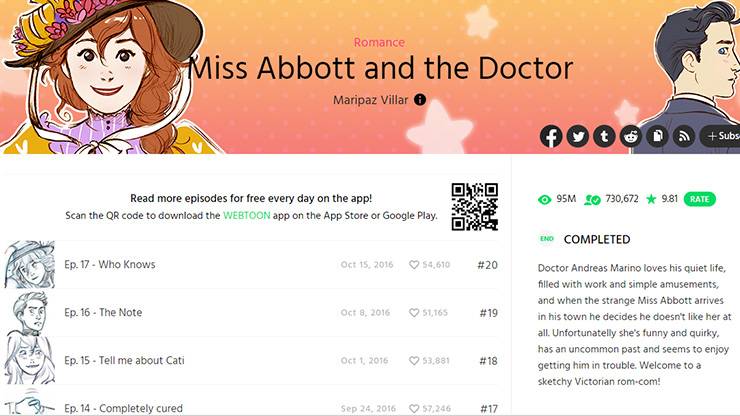 Entertaining story between a former Amazonian and a doctor in a Victorian setting. It's very unique, and you won't get tired of the crazy stuff which the main couple and their friends do. All the characters are lovely! It's very entertaining to read!
8. Unlovable Replacement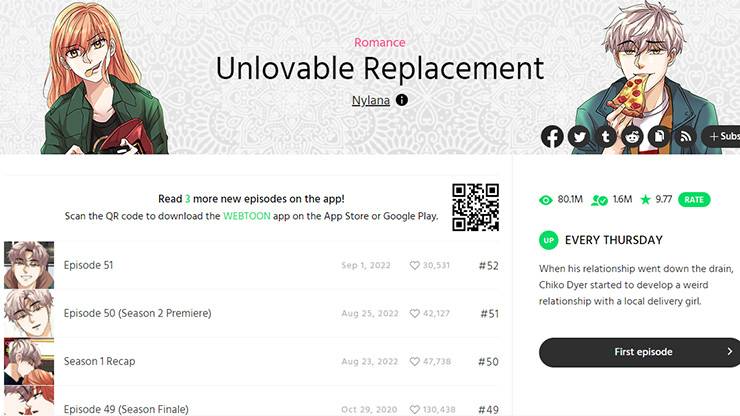 The character interactions here are so insane. This is very entertaining. The drama is kinda annoying sometimes, but they don't last long so they're easy to forget hehe. Hopefully, it returns from hiatus soon. I've loved this since its canvas days~
7. Her Bucket List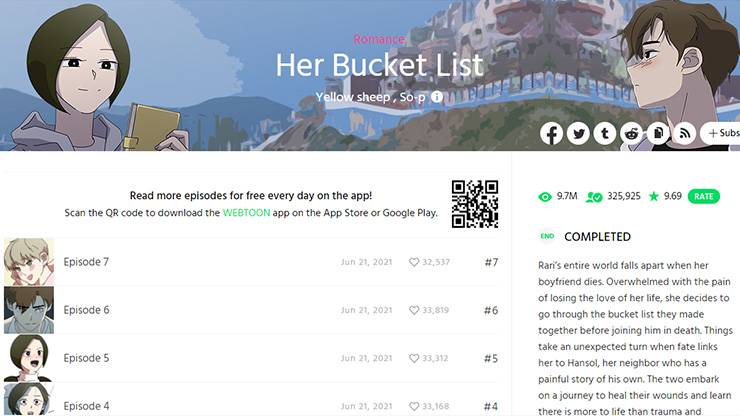 It's one of those good romance manhwa wherein the female lead finds new love. It starts with something tragic but the rest are full of wacky stuff. Since this is a romcom, of course there's some drama in the end, but overall, this is so entertaining. I especially love the bromance here hehe.
6. Swimming Lessons for a Mermaid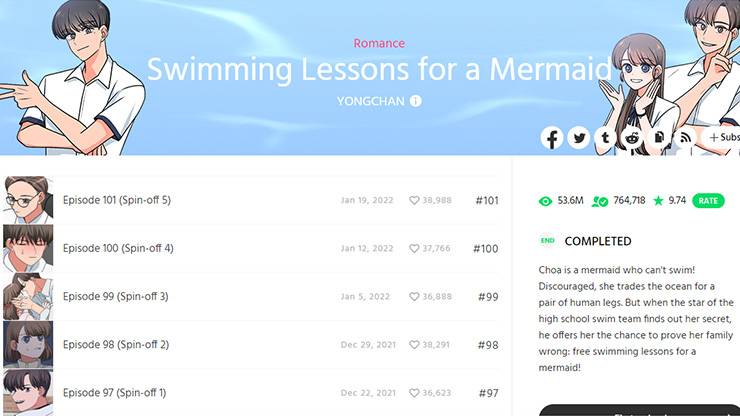 The bromance in this one is on a similar level haha. The title may seem ridiculous, and there are moments that seem so cliché, but things are resolved in a timely manner and the drama doesn't get dragged on for too long. It's easy to love its charming and wacky characters. Such a fun read.
5. The Hip Guy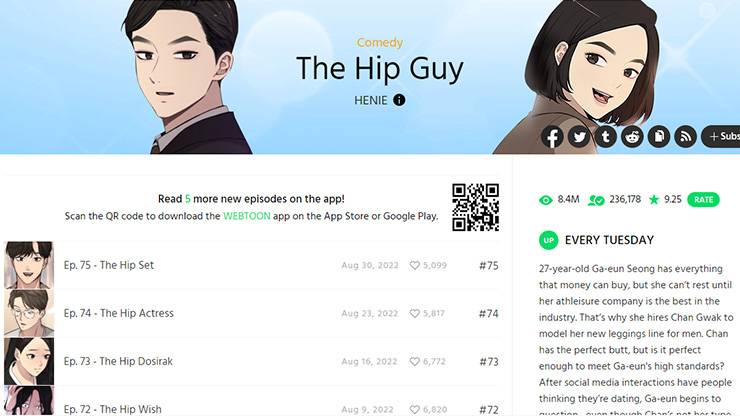 Strong female lead and strong male lead in a series fully of sexy butt jokes. And we are given decent story and wonderful main characters, and it makes me giggle a lot. Of course this has been so enjoyable to read.
4. The Makeup Remover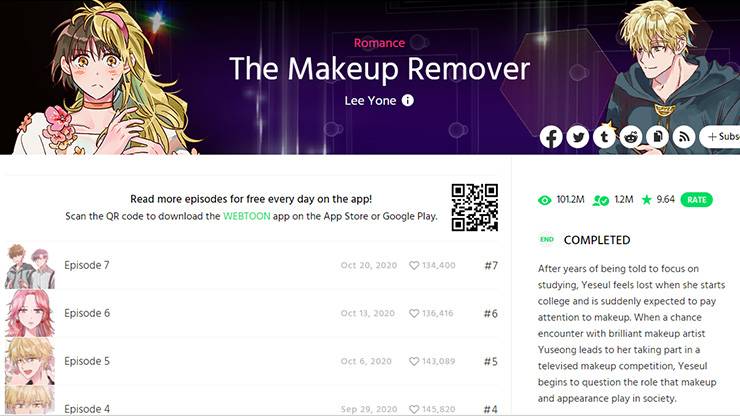 The only annoying part in this is when the female lead is being blindly in love with her crush. Then everything else is freaking awesome!
It's actually thought provoking and it delivers a various messages in every arc. Its characters are so well-written too. Overall amazing! I don't understand why this is less popular compare to that other series which also deals with makeup. Oh well~
3. See You in My 19th Life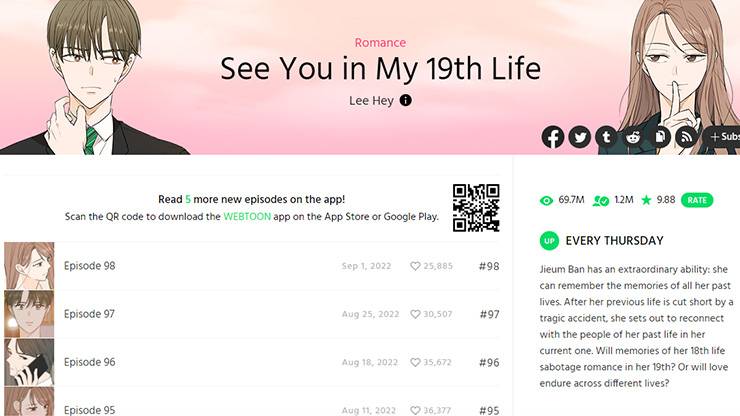 We've seen plenty of reincarnation stories, but a main character who had remembered more than 1 life? That's pretty rare!
But anyway, this one has a great story and characters too. Very funny too, of course. I suppose it's quite natural for me to fall in love with this series because I adore the creator's other work, which is:
2. A Good Day to be a Dog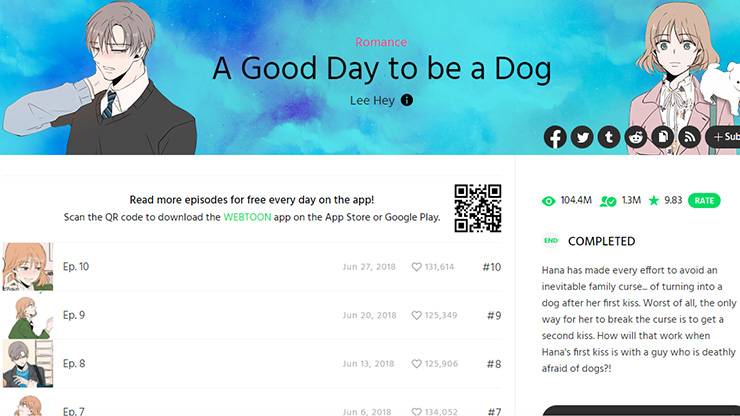 The premise of the female lead turning into a dog is a little silly, but the story's really good. It's often praised for its pacing. While the characters are so lovable. I still don't get tired of the male lead's blushes hehe.
1. Super Secret
It's a fantastic blend of comedy, supernatural and romance. There might be some characters which appear bland at the beginning, but you'll discover their cool sides as you get to know them better.
It's not only an entertaining read, but there are a lot of well-written parts in it too. Definitely among my top favorites on webtoon overall.
As mentioned earlier, these are just my personal favorites. So if your ranking differs, that's cool too. Besides, my favorites change sometimes… Well, how about you? What are your favorite romance series in Line Webtoon?
That is it from today's post on Top 15 Best Romance Webtoons You Should Read Now. If you do not agree with the points in the post and have some of your own opinions, share them with us in the comments section down below. Keep visiting Animesoulking for more information about Anime and Manga.
Also, Read:
Chandan is the writer of "Top 15 Best Romance Webtoons You Should Read Now". Also, Connect with me on YouTube and Facebook.